|
If you're looking for the ideal solution to replace your old roof, IKO shingles are a great combo of durability, aesthetics and reasonable cost.
You can install budget friendly IKO shingles on your roof for as low as $3,700-4,200, including professional labor and all materials. Most homeowners install architectural shingles and spend about $5,500-6,500 on an IKO roof. Premium shingles by IKO will cost as much as $8,000-9,000 to install.
If you are ready to replace you roof, contact your local pros for 3-4 free roof installation estimates.
How Much Do IKO Shingles Cost?
Most People Spent:
$4,190 - $5,740
(For a 1600 sq. ft. Roof)
See costs in your area Start Here - Enter Your Zip Code
On average installing IKO shingles on your roof costs $3 – 4.55 per square foot, including labor and materials.
This is equivalent to $300 – 485 per 100 square feet of roofing. Installing IKO shingles on a 2,000 sq. ft. simple ranch style roof will cost $6,000 – 9,100
You can compare the cost of IKO shingles, with current shingles prices for other top roofing manufacturers.
The following are factors that can have a major impact on the final cost of a re-roof:
– Size of the roof
– Roof pitch (higher pitch is harder to work with and will therefore cost more in labor fees)
– Architectural complexity of the roof ( a roof that has many valleys, penetrations, corners, etc will be more expensive to finish)
– Number of stories in your house
– Whether or not you need to tear off old roof shingles
– Local labor rates (depending on your location, local roofers may charge a lot more or a lot less than the national average prices that you may be seeing online.
IKO Shingles Prices
Typical Price Range To Install A New Roof
Average:
$4,190 - $6,740
Here's a brief overview of IKO's 3-tab, architectural, and designer shingles prices:
| Shingle Type | Price Per Sq. Ft | Price Per 100 sq. ft. | Total Installation Cost (2000 sq. ft. roof) |
| --- | --- | --- | --- |
| 3 Tab Shingles (Marathon & Marathon AR) | $0.68 – 0.76 | $68 – 76 | $4,600 – 4,920 |
| Architectural Shingles (Cambridge) | $0.70 – 0.81 | $70 – 81 | $5,200 – 5,800 |
| Performance Shingles (Dynasty) | $0.78 – 0.99 | $78 – 99 | $5,960 – 6,380 |
| Premium Shingles (Royal Estate) | $1.02 – 1.18 | $102 – 118 | $7,540 – 8,100 |
| Premium Shingles (Crown Slate) | $1.50 – 1.64 | $150 – 164 | $8,400 – 9,200 |
(Note, the estimate above includes all roofing materials and accessories by IKO as well as professional labor by a licensed roofer)
You can use our Roof Shingles Cost Estimator to calculate your roof shingles prices.
IKO Roof Installation Cost
In addition to the cost of the IKO shingles and roof accessories, you have to factor in the cost of professional labor to install the roof.
Typically, roof installation cost is about $1.25 to 2.50 per square foot ($125-250 per roof square) This usually accounts for 30-50% of the total price, depending on the complexity of the job involved.
You can use our Roofing Calculator to estimate the total cost of installing a new roof.
Did You Know? West and East coast cities are notorious for having very high roofing labor rates, as much as $75-90 per hour in some areas. In the South and Mid West you can have roofers charging as low as $35-45 per hour. However, the national average for roofing contractors is about $55-65 per hour.
Here is what you can do to ensure that you get the best quality roof installation for the right price:
– Get at least 3-4 roof price estimates from local pros. Usually, the mid-range price is the one to go with.
– Be sure to ONLY hire a roofing company that is fully licensed and insured.
– Request that your installer put up an breathable underlayment
– Install proper roof ventilation, as poor venting is the cause of many shingles problems as well as denied warranty claims.
– Ask your roofer to use at least three components from a the same roofing system by a single manufacturer. This will ensure that the roof is most durable and will give the best warranty protection.
– The contract you sign needs to have all materials and labor prices listed as well as provide a clear time line of completion.
Cost of IKO Shingles vs Other Popular Roofing Materials
Most People Spent:
$4,190 - $5,740
(For a 1600 sq. ft. Roof)
See costs in your area Start Here - Enter Your Zip Code
What Types Of Roof Shingles Does IKO Offer?
You can choose between eight kinds of shingles at IKO. The span the range of most economical and basic 3-tab shingles to high-end, pricey premium shingles. Here are the most popular options along with their properties and advantages:
Traditional 3-Tab Shingles Series – IKO Marathon Shingles
IKO's signature 3-tab shingles are the Marathon Plus AR model. This is a weather-resistant shingle, constructed from a fiberglass mat. As such, it's created to protect your home against the elements.
Its design is meant to fit any style of houses. Due to their blue-green algae-resistant granules, the shingles should remain in good condition for many years.
The shingles are also a bit larger than other 3-tab shingles from the competition, ensuring speedier installation.
They come with a 20-year limited lifetime warranty, three years of which are non-prorated. Other properties include a wind rating of 60 mph, and a class A fire rating.
Installation prices for most popular roofing materials in US:
All prices are for an average 1 story walkable ranch/cape house, and include labor, materials, dump fees, building permit, roofer overhead and profit. Below are real national average costs for each roofing material that you can estimate with our roof calculator:
| | | |
| --- | --- | --- |
| Architectural Shingles | $5,312 | ( $356 per square ) |
| 3-tab Asphalt Shingles | $5,262 | ( $353 per square ) |
| Standing Seam Metal Roof | $12,234 | ( $821 per square ) |
| Metal Shingles Roof | $12,439 | ( $835 per square ) |
| R-panel Metal Roof | $9,281 | ( $623 per square ) |
| EPDM Rubber Roof | $9,086 | ( $610 per square ) |
| TPO Flat Roof | $10,020 | ( $672 per square ) |
| PVC Flat Roof | $11,045 | ( $741 per square ) |
| Cedar Shingles or Shakes | $11,571 | ( $777 per square ) |
| Natural Slate | $17,344 | ( $1,164 per square ) |
| Synthetic Slate | $14,774 | ( $992 per square ) |
| Clay/Concrete Tile Roof | $13,544 | ( $909 per square ) |
Note: Above prices are based on contractors prices in our Local Roofers Directory, and 749,169 roofing projects estimated by RoofCalc.org. Prices vary by state (see regional details below).
Overall, here are some of the greatest advantages of Marathon Plus AR shingles:
• Great algae resistance
• UV-resistance
• Fast-locking sealant strips
• A lifetime of up to 15 years if maintained properly
Architectural Shingles Series – IKO Cambridge
The most popular model IKO offers is IKO Cambridge Shingles. These architectural shingles look dimensional and tidy, and can last for up to 20 years. The shingles have two layers staggered in size, and they resemble natural wood shakes.
You can get them in a wide range of colors (Cool Colors available on select markets) owing to the advanced blending technology.
The shingles possess a Class 4 impact resistance rating, meaning that they withstood an impact from a 2" steel ball released from the height of 12ft.
This edition is also algae-resistant, contains a built-in fiberglass mat, blow-off protection, and sealant strips.
The Cambridge model also comes in IKO's "Advantage" size. This enables contractors to install them much faster than some other shingles.
To sum up, here are the major benefits of IKO Cambridge shingles:
• Easy to install
• Impact-resistant
• Appealing colors
• Algae-resistant
Performance Shingles Series
Typical Price Range To Install A New Roof
Average:
$4,190 - $6,740
The two shingle types featured in IKO's performance shingles series are IKO Dynasty and IKO Nordic shingles.
IKO Dynasty Shingles
IKO Dynasty shingles are manufactured to withstand high winds thanks to their larger nailing zone that facilitates accurate fastening. They come with limited warranty coverage for high winds of up to 130 mph.
The model also resists discoloration and black streaks due to built-in algae-resistant granules. As a result, the potential for algae damage is minimized.
They are designed in an array of high-definition colors. More specifically, you can choose between 15 color blends. Another convenience is that they're easy to install due to their "Advantage" size.
Here are the pros of getting IKO Dynasty shingles:
• Wind-resistant
• Algae-resistant
• HD colors
• Easy installation
Did You Know? The size of the nailing zone is a crucial factor in the shingles installation process. The larger the nailing zone, the faster and more accurate the installation of shingles.
IKO Nordic Shingles
IKO Nordic also boasts a wind-resistant design, enduring winds of up to 130 mph. On top of that, the model has a class 4 impact resistance rating, stemming from its coating of polymer-modified asphalt that enables shock absorption. As a result, the shingles can withstand hail.
The shingles are also made with Fastlock sealant strips. These ensure a powerful bond between each shingle, enabling protection against blow-off, water penetration, and wind uplift.
Considering that IKO Nordic features the Armourzone system, its nailing zone is expanded by 40%. This enables roofers to install the shingles rapidly. Another helpful design feature is that the shingles are made in the "Advantage" size.
The edition also contains algae-resistant granules in its design, and is available in nine color palettes. The entire visual texture and look of the collection emulate slate tiles or real wood shakes.
Here's a summary of IKO Nordic shingles' advantages:
• Wind and hail-resistant design
• Fastlock sealant strips
• Vast nailing zone
• Good color design
Premium Shingles Series – Armourshake, Royal Estate, Crowne Slate
IKO's premium shingles series comprises three kinds of shingles: Armourshake, Royal Estate, and Crowne Slate.
If you are looking for premium shingles, a higher quality alternative to the products below would be Malarkey Shingles (Highlander or Vista product lines).
Armourshake Shingles
Armourshake is another IKO shingle type created to resemble wooden shakes. With proper maintenance, the edition can last for as long as 40 years.
Armourshake shingles portray the rustic look of wood shake, and incorporates five available colors, alongside their deep-cut profile.
The edition withstands high winds exceptionally well, and possesses a Class A fire-resistance rating.
Overall, this is what Armourshake shingles have to offer:
• Low maintenance
• Deep-cut profile
• Wind and fire-resistant
Royal Estate Shingles
IKO Royal Estate resembles the look of natural slate tiles, making them one of the most luxurious shingles in IKO's assortment. You can choose from four colors ranging from bold to subtle.
The installation of the shingles doesn't take too long, and the edition is embedded with protection against UV rays, algae growth, and weather damage.
To sum up, here's what benefits come with Royal Estate shingles:
• Natural look
• A decent range of colors
• Great protection
Crowne Slate Shingles
IKO's Crowne Slate is primarily an elegant solution for your roof. The shingles resemble locally quarried stone, giving off a luxury aesthetic.
In terms of endurance, the Crown Slate model can withstand heavy wind, snow, rain, as well as extreme temperatures.
The main pros of Crowne Slate include:
• Attractive appearance
• Multi-layer protection
Most People Spent:
$4,190 - $5,740
(For a 1600 sq. ft. Roof)
See costs in your area Start Here - Enter Your Zip Code
IKO Shingles Colors
Apart from the basic colors available at IKO (brown, black, grey, red, blue, green, and white), the company features a number of color combinations and tones.
Recently, IKO added six additional colors to meet the demand in California. This expansion included four dark tones, and each addition came with a Solar Reflective Index of 20+. This surpassed the Title 24 minimum standard in California by 25%
To reach the reflection threshold, IKO uses proprietary color granules embedded with pigments that reflect infrared rays. As a result, the energy from the sun that reaches the attic is greatly reduced.
Did You Know? One of the easiest ways of achieving compliance with Title 24 is by installing roofing shingles that reflect infrared rays.

When it comes to color options for IKO's most popular shingles (Cambridge), there are three new color blends available: Cool, Cool Plus, and Natural Cool.
Cool colors consist of Sand Dune and Canyon Oak in medium tones. Cool plus has some darker hues such as Graphite Black, Harvard Slate, Weatherwood, and Dual Brown.
Finally, Natural Cool colors include a collection with an SRI of 16+, feature Dual Grey as its algae-resistant option, and the Arctic White color whose SRI is 23+.
Check out our guide on Selecting the Best Color For Your Roof.
Do IKO Shingles Offer Good Protection Against the Elements?
Deciding on the best shingles for your roof requires you to consider their resistance to natural elements. The shingle you choose must be powerful enough to resist all four major elements shingles are susceptible to: winds, ice dams, leaks, impact, fire, and algae.
Here is what IKO roof shingles offer to protect your house:
Wind Ratings
The lowest-rated IKO shingle type with regard to winds is the Marathon Plus AR model. It's rated for winds of 60 mph, whereas the remaining IKO shingles are rated for winds of 110 mph. The number goes up to 130 mph following proper installation.
Impact Resistance
With regard to withstanding impacts, IKO's Cambridge and Nordic models are the only types with a Class 4 Impact resistance rating. As mentioned earlier, a class 4 rating means that the shingles are able to endure a steel ball drop-test without punctures, splits, cracks, or other types of damage to the fiberglass mesh.
If impact resistance is a major requirement for your roof, check out our complete guide on Class 4 Shingles.
Fire Resistance
All IKO shingles possess a Class A fire-resistance rating. This is the top rating for withstanding fires, meaning that IKO shingles offer reliable fire protection.
Algae Resistance
IKO shingles don't feature extraordinary algae resistance, but they do live up to the standards in the roofing industry. For instance, all the lines that have algae-resistant granules guarantee no staining for up to 10 years, whereas Marathon AR shingles guarantee stain protection for up to five years.
Pros and Cons of IKO Shingles
IKO offers a lot of shingle types to its customers, but how can you know if they will work for your roof?
Take a look at the following pros and cons, and this will hopefully help you decide whether you should go for IKO or not.
Pros
Typical Price Range To Install A New Roof
Average:
$4,190 - $6,740
The main reason why IKO has a decent market presence is its Pro4 Complete Roofing System. It comes in four parts, and enables starter strips that ensure simple installation, climate underlays, ridge cap options, and eave protection that safeguards your home against wind-driven rainfall damage.
IKO offers self-adhesive composite sheet materials made of rubberized asphalt, which provide eave protection.
Moreover, IKO's contractors are certified installers. They possess the ShieldPRO Plus certification. This is extremely important, especially if you're working on a project as large and expensive as replacing your roof.
Cons
While IKO promotes its shingles as nearly impervious to the elements and incredibly well-designed, the reality tells a different story. Namely, the company has poor customer ratings in comparison to its competition.
The primary reason for this is a series of court actions taken against IKO due to defective shingles. This forced the company to work on its image by terminating the production of defective shingles, but people are still aware of IKO's problematic history.
A large number of complaints about IKO's shingles have to do with faulty tar line designs. The reason why contractors add tar lines to roofs is for them to be melted by the sun. As a result, the shingles glue together, and fit each other perfectly.
However, this isn't the case with IKO's tar lines. The shingles it offers can't seem to stick together and maintain a tight seal. In many cases, the sealant is low-quality, and the tar lines are manufactured cheaply, leading to broken shingles.
Moreover, IKO's shingles may do a poor job of blocking moisture. They let it penetrate the roof easily and splinter in the heat a lot faster.
Another potential problem to be aware of is the fact that IKO's sealer strip does not sufficiently soften in cool weather and as a result it does not bond well with the shingle that is installed on top. As a result, this makes shingles a lot more susceptible to blow-off.
Being aware of this issue, IKO actually changed the formulation of the sealant back in 2018. However, its too early to tell if the issue has been taken care of completely.
Pro Tip: To ensure that you don't run into any issues with the sealant, be sure to install your IKO shingles only when its more than 50 degrees outside and sunny.
If you want to avoid any quality issues with your roofing shingles, its best to install higher-end shingles from top manufacturers such as GAF or CertainTeed.
Is IKO Shingles Warranty Any Good?
Overall, IKO provides homeowners with some of the best warranties among other top roof shingles manufacturers. Their top warranty is much simpler to qualify for in comparison to warranties offered by other companies.
One of the best things about IKO's warranty is that unlike most shingle manufacturers, IKO does not require you to use their underlayment, which essentially means that you do not need to tear off the old shingle, before installing new ones. This factor alone can easily save you $1,000 – 1,500 on tear off fees depending on the size of your roof.
Out of the 10 shingle lines that IKO produces, 8 are covered by their lifetime limited warranty. This is the highest percentage of product lines covered by a lifetime warranty among all asphalt shingle manufacturers.
For its premium lifetime shingles, IKO offers 100% coverage for the first 15 years (this is one of the longest initial coverage periods in the roofing industry). After this time, the warranty is prorated.
Nevertheless, IKO warranty system isn't perfect. One of the main flaws of IKO warranties is warranty transferability. Other brands offer much more flexible warranties, whereas IKO's warranty allows for transfers only once during the initial 10 years.
Additionally, the cost of the transfer is $100, and your paperwork must contain the proper property sale documentation, the original Proof of Purchase for your shingles, and the request form. If the owner dies, the warranty is no longer valid.
Furthermore, IKO has seen its reputation tarnish because it didn't agree to back warranties on their defective shingles. But most companies aren't that lenient with warranties, which is why it's incredibly difficult to succeed in your roofing warranty claim.
Coming back to the issue with sealing, IKO makes it clear that problems with sealing (failing to seal) are not a manufacturing defect and will therefore will NOT be covered by the warranty.
IKO also states that shingles coming in direct contact with sand and dirt may not seal and will not be covered. In similar fashion, shingles that are installed when the weather is less than 70 degrees and sunny may also not seal properly.
Pro Tip: If you go for IKO, be sure that your installer is aware of the requirement to use the approved ridge/hip shingles. To be covered by IKO's best warranty, your roofer will need to install one of the IKO hip and ridge shingle options:

– Hip & Ridge Plus
– Hip & Ridge 12
– Ultra HP
IKO Shingles Reviews
Most People Spent:
$4,190 - $5,740
(For a 1600 sq. ft. Roof)
See costs in your area Start Here - Enter Your Zip Code
Unfortunately, most IKO reviews are negative. The majority of the dissatisfaction comes as a result of poor quality contradictory to the marketed products. Also, there are tons of denied warranties IKO customers feel should have gone differently.
Faulty Crowne Slate Shingles
For instance, a contractor from Ocean City, NJ, decided to purchase IKO's Crowne Slate model. The shingles are promoted as being resistant to winds of up to 110 mph. At first, this edition sounded like an ideal solution in such a windy area.
But the shingles were put to the test in April of 2020. The area experienced gusts of winds of about 60 mph, which is far below Crowne Slate's endurance threshold. Nevertheless, as soon as wind took hold, a lot of the shingles blew off, and many flipped over.
The customer started making a warranty claim but was unsuccessful. They even provided photographic evidence of the wind speed, along with a filled warranty form, but IKO's warranty management said this was insufficient. Instead, IKO asked the customer to deliver the broken tiles to the company, but this was impossible since the shingles had blown away.
As a result, the customer decided to look for another shingle manufacturer.
IKO Cambridge Shingles Aren't up to Par
A customer installed IKO's Cambridge shingles at their house in 2004. The warranty claimed that the shingles would easily last for 30 years.
However, the shingles barely made it halfway through their lifetime. 15 years after installation, the shingles lost a large part of their aggregate, and started falling off the roof.
IKO's customer service proved to be a let-down as well. The buyer started writing a bunch of emails, making numerous calls, but this yielded no results. All IKO offered was $800 worth of repairs, which was a fraction of the cost necessary to replace the roof.
Another Failed 30-Year Warranty
An architect had IKO Cambridge shingles installed to their 12/12 roof. They went for Cambridge because of its great appearance but regretted their decision relatively quickly.
10 years into the installation, many sections of the roof began to deteriorate despite the 30-year warranty. The customer noticed a lot of inconsistencies as well. Namely, some roof areas were in mint condition, whereas some areas had lost shingles during every rainstorm.
As a consequence of such an adverse experience, the architect no longer includes IKO in its projects.
IKO's Shingles Can Deliver Decent Performance
Install Roof Shingles

$4872


Average price

Install Metal Roof

$10253


Average price

Install Flat Roof

$8257


Average price

See costs in your area Start Here - Enter Your Zip Code
Not all of IKO shingle reviews are negative. IKO can still get the job done when it comes to providing good wind protection. For example, a family installed the Cambridge Weatherwood model in their Orland Park, IL house.
This area regularly encounters extreme weather conditions and high winds, and this family's shingles withstood all the natural challenges by the time of their review.
Prior to IKO, the family had XT25 shingles that were constantly blown off the roof, and had to be repaired or replaced. The family decided to switch to IKO and didn't regret the decision.
The Bottom Line: Should You Install IKO Roof Shingles?
The good news is that IKO has actually discontinued the production of its faulty shingles lines that have been the cause of all the negative reviews as well as law suites.
At this point, IKO is working hard to manufacture much better quality shingles with improved formulations.
Installing IKO shingles may be the right decision if you are looking for a decent quality shingle at a good price, with above average warranty protection.
Don't forget to only schedule your IKO roof install in sunny warm weather to avoid any issues with the shingles sealant.
Typical Price Range To Install A New Roof
Average:
$4,190 - $6,740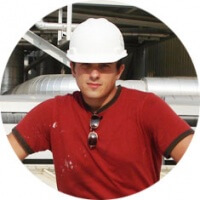 Author: Leo B
For over 20 years Leo has run a successful roofing business in New England, specializing in metal roofing, as well as cool flat roofing technologies. Having replaced and installed hundreds of roofs in New England, Leo has first hand experience with pretty much every residential roofing material and roofing manufacturer available in the US.