Across the US, homeowners report spending about $8,960-12,240 on a new metal roof, installed on a ranch or cape style 1,600 sq.ft. home. This is the equivalent of about $560-765 / roof square.
Compared to other premium materials, metal roofing cost is 35-60% lower!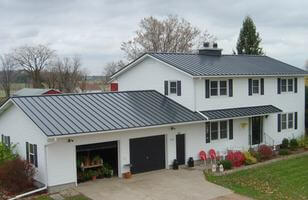 Install a Metal Roof:
(35,419 projects)
National Average Cost
$11,110

See Costs in Your Area!
Start Here - Enter your zip
Learn about metal roof installation and material prices for: Standing Seam, Metal Shingles, Corrugated Steel Panels and Stone-Coated Steel Tiles.
In this guide:
1. Metal roof cost per square
2. Types of metal roofs – overview of specs and benefits
3. Material prices – steel, aluminum, copper, zinc
4. Cost of metal vs asphalt shingles
5. Metal roofing price vs. premium materials
Metal roof cost per square foot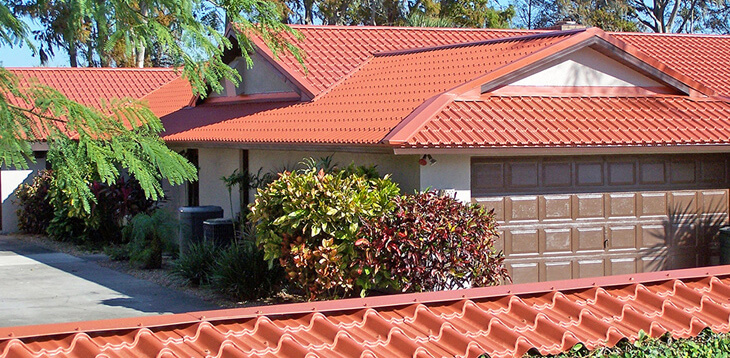 If you are looking for a Lifetime material that will protect your house in all weather, metal is the best deal.
This roof will usually be more expensive that standard 3-tab or architectural shingles. This is because it is a premium building material that lasts at least 2-3 times longer than asphalt. It also offers superior protection against severe weather.
Here is the cost of metal roofing per square (low to high)
1. Corrugated steel panels: $4 – 5.65 per sq. ft. ($400-565 per square)
2. Metal shingles: $7 – 9 per sq. ft. ($700-900 per square)
3. Stone-coated steel tile: $8 – 9 per sq. ft. ($800-900 per square)
4. Standing seam: $7 – 13 per sq. ft. installed ($700-1,300 per square)
Keep in mind that these are prices charged by licensed contractors who specialize in metal roof installation.
Included in the total are the following:
– Materials that a contractor buys for the job
– Removal of old shingles
– Typical carpentry repairs (fixing up-to 100 sq. ft. of sheathing/substrate)
– New synthetic underlayment
– New chimney / skylight flashing
– Ventilation
– All necessary flashing and snow guards
– Building permits
– Debris removal/dump fees
Note, that snow guards are installed in the "snow country" to prevent ice damming and chunks of snow from falling on your head, or cars parked directly below the roof.
Types of metal roofing: quick overview
Lets take a look at the most popular metal roof types. Learn about their differences, as well as specific advantages and design characteristics.
Corrugated steel panels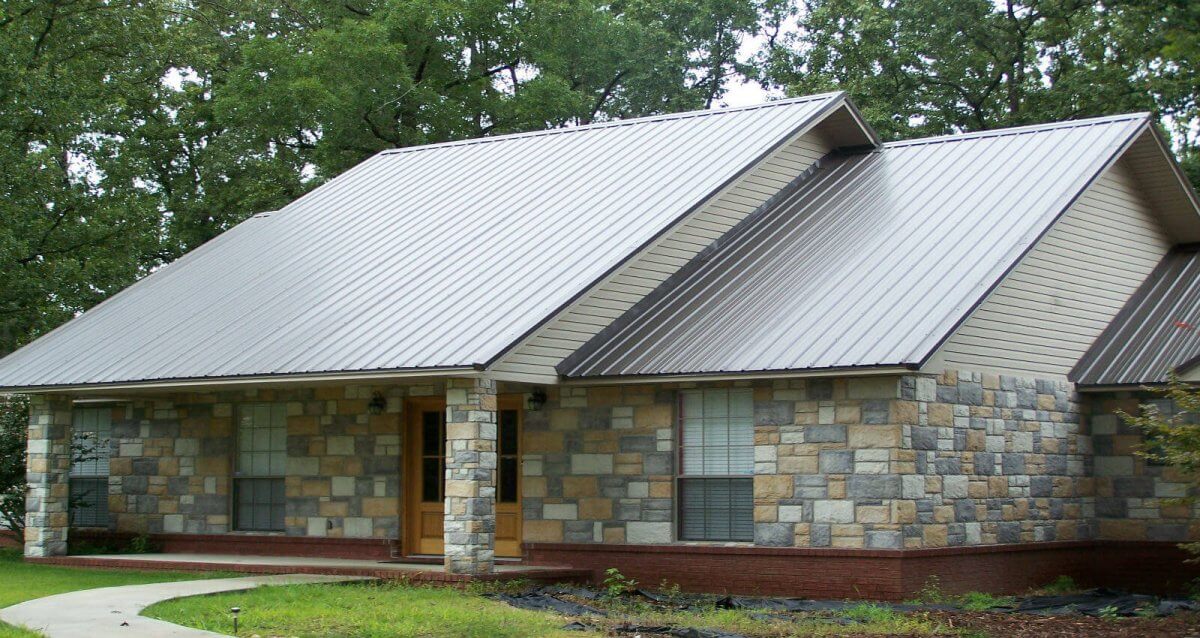 The least expensive option is a corrugated steel roof. Often installed over purlins or over existing asphalt shingles, these panels come in large, easy to install sizes (3′ wide panel, cut to specific length, or as standard 3×10′ panels sold at home improvement stores like the Home Depot (not in all states).
These panels offer VERY fast and rather easy installation, and a fairly low material cost. In fact, it can compete with asphalt shingles on price. Material cost of an R-panel is about $1.10 per sq. ft., and a "lifetime" (yeah, right!) asphalt shingle will cost about $1 per sq. ft. In Midwest states, the complete system cost for both types of roofing is fairly equal.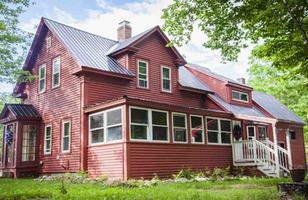 Install 5-rib (R panel) Metal Roof:
(11,352 projects)
National Average Cost
$8,883

See Costs in Your Area!
Start Here - Enter your zip
However, with low cost comes relatively low quality, and there is nothing you can do about it. Corrugated metal panels are VERY thin (29 Ga. galvanized steel), and are usually painted with acrylic coating, which lasts about 15 years.
These roofs are also installed by screwing fasteners right through the panel, into the deck / substrate or purlins (horizontal framing). The screws become loose after a few years, and need re-tightening. These are also usually the source of leaks.
Additionally, corrugated steel is not suitable for complex roofs with valleys / dormers / skylights, because the system lacks crucial flashing components.
Metal shingles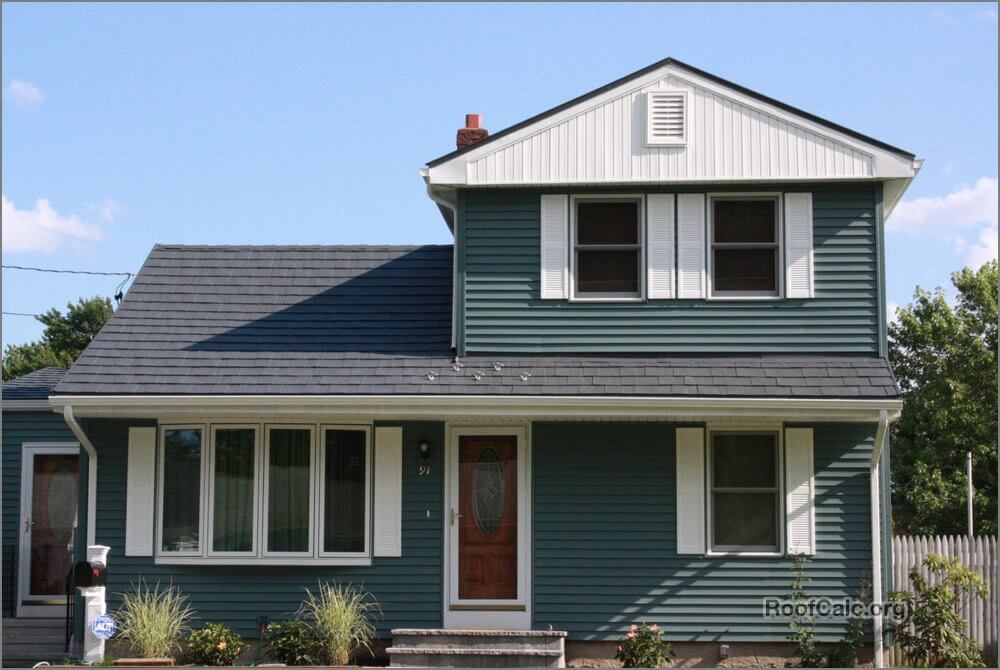 Unlike corrugated panels, shingles are made of a much higher quality steel (G-90 or Galvalume) or Aluminum. Also, they are painted with premium Kynar 500 resin based color coatings that maintain their original color for many years to come. Installed using a concealed fastener method, they are highly resistant to rusting and leaks.
These are considered a premium system that offers exceptional durability, and long service life of 40+ years. At the same time, this is one of the most affordable options, with prices starting as low as $6 per square foot installed.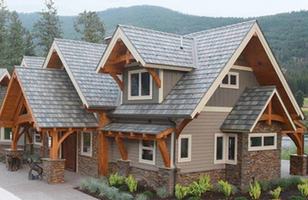 Install Metal Shingles Roof:
(19,868 projects)
National Average Cost
$12,755

See Costs in Your Area!
Start Here - Enter your zip
Their greatest advantage is the tremendous variety of colors and styles available. Many are designed to replicate the look of cedar wood, or architectural asphalt shingles.
Standing seam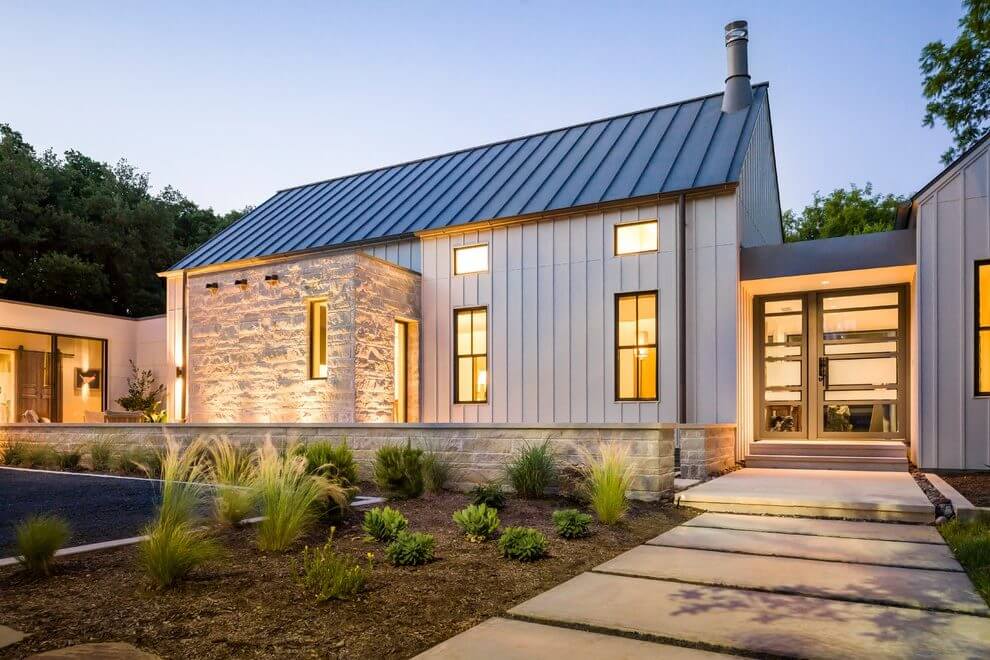 In recent years, the popularity of standing seam has skyrocketed, making it one of the hottest new materials, especially for contemporary style homes. However, it looks just as beautiful on classic colonial, cape and ranch houses.
You may notice that there is a HUGE range in total installation cost. The truth is, a standing seam roof can be relatively inexpensive on a simple ranch-type house, if you use 26 Ga steel. However, if you install it onto a rather complicated roof (with dormers / skylights / hips) the total cost will suddenly skyrocket – especially if you go with aluminum. If you want copper or zinc, expect to pay well over $20 / sq.ft.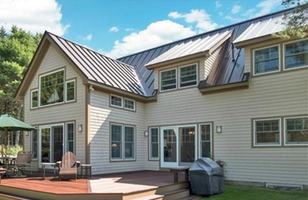 Install Standing Seam Metal Roof:
(15,551 projects)
National Average Cost
$11,693

See Costs in Your Area!
Start Here - Enter your zip
The deal with standing seam is that it's a very complex system with a lot of expensive components, Moreover, when your roof has multiple penetrations and changing slopes, the cost just skyrockets, due to complex installation.
Stone-coated steel tiles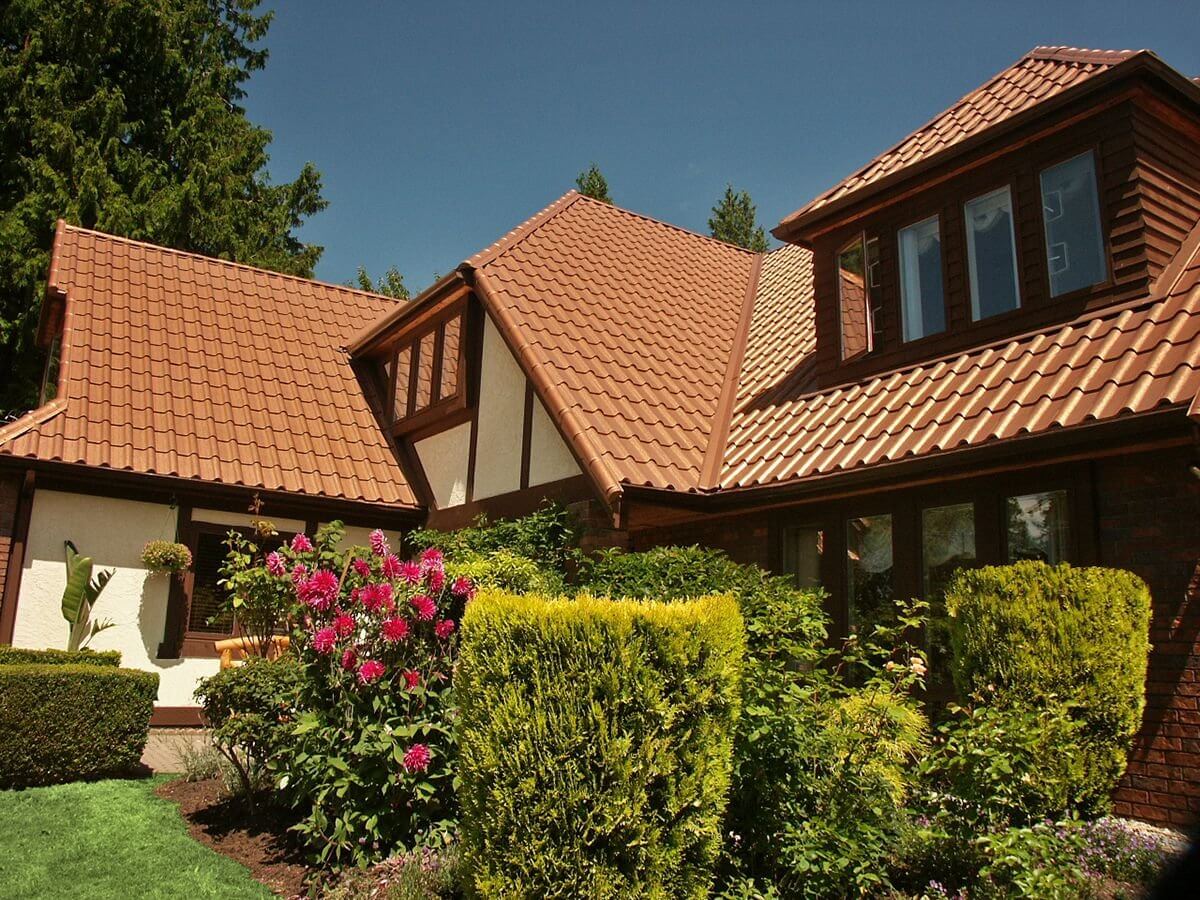 These heavy gauge (22 ga steel) tiles and shingles, are 25-30% more expensive than their painted counterparts. This is because they have more metal, and are also coated with colored granules to imitate clay/concrete tile, and cedar shake. The top manufacturer of stone coated steel shingles is Decra Roofing Systems.
This is an excellent option, if you are looking for a Florida style clay roof, but do not want to pay $20+/sq. ft. for materials, or to have extreme weight on your roof (as much as 10 lbs. / sq. ft.), which most roofs will not support.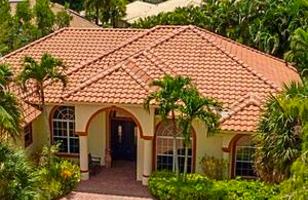 Install Metal Tile Roof:
(8,638 projects)
National Average Cost
$13,094

See Costs in Your Area!
Start Here - Enter your zip
These tiles and shingles are also excellent for regions that get hail, wildfire and hurricanes/tornadoes, as they will not burn, and will withstand over 2″ hail and over 110 MPH winds.
Overall, stone coated steel roofing is costly. It can become especially expensive when installed on a complex roof. However, it is much cheaper than real clay tile.
Materials Prices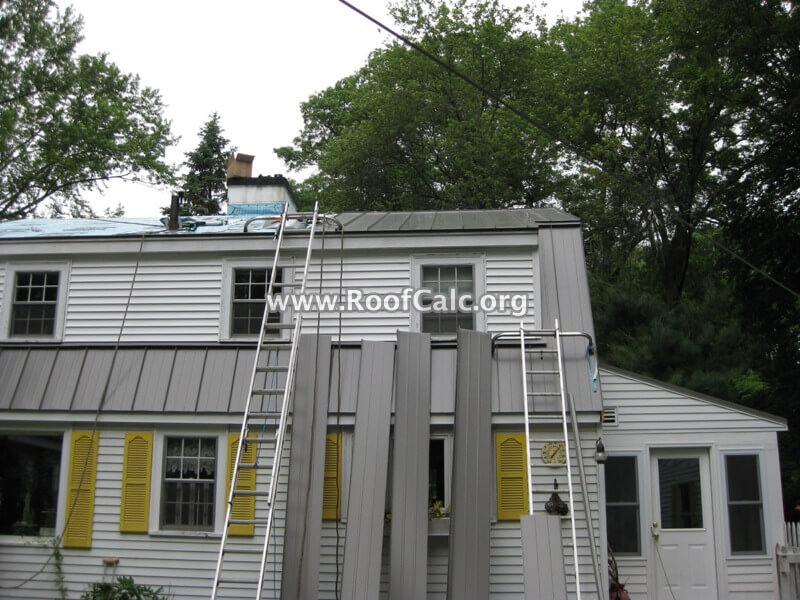 Each metal roof type has its own set of components and accessories, which are required for the system to function properly and not leak. These accessories are similar in nature, but differ from manufacturer to manufacturer, and from one type system to another.
For example, standing seam requires the use of Z-bar flashing between the ribs, when you do a head wall flashing or a ridge cap, and on pretty much any square penetration in the roof. Metal shingles do not need these as they are flat in nature and do not have protruding ribs. A tile system has it's own flashing that follows the barrel profile of the tiles.
Prices below include a standard set of flashing accessories that come with every system, for a typical 20 squares roof with one dormer. Note that if you have a cut-up roof, you will need much more flashing, which will make the cost per square much higher (both labor and materials).
Aluminum / Steel Shingles
These average about $265 per square (for standard colors) to $375+ per square (for premium / multi-tone colors). Tamko MetalWorks would be among the least expensive options.
While they are not as cheap as corrugated panels, they offer great curb appeal, and superior protection against rain, snow and ice.
Corrugated Steel Panels (R-Panel)
These are around $120-150 per square (for 26 Ga Kynar coated panels), and have the least amount of available flashing – (ridge cap, gable trim, valley pan). It is also possible to utilize custom made side-wall flashing. It is important to understand though that corrugated roofing is not intended for use on complex roofs.
Stone-coated steel
Costs between $350-425 per square (without battens). These systems also lack some flashing accessories due to the design constraints. Besides the material itself, you will also need to install horizontal battens for tails to be installed on. Additionally, because these roofs are usually made of 22 Ga steel, they are difficult to cut, and you will need a special shear that costs $500-700.
Standing seam panels
These are readily available across the US, and can come from a variety of sources. For example, big manufacturers like ATAS International, Drexel, Englert, MBCI, etc.,local Sheet Metal Shops, and even individual roofing contractors, who own a roll-forming machine and can supply the panel for you. Additionally, there are many online stores selling standing seam, that can ship it to your house from halfway across the US. Thus, prices can vary greatly.
We buy our panels from local roofing suppliers and pay about $265 for 24 Ga Steel to $325 for .032″ Aluminum.
Online you can find 24 Ga steel for about $195 / square + shipping. However, there are many logistical problems associated with buying online, and also shipping costs can be rather steep. Thus, for us it is simpler to buy them locally made.
Zinc and copper roofing
You can expect to pay about $700-900+ per square of copper or zinc standing seam with accessories. Note that these are usually manufactured in the form of standing seam (though you can find copper roof tile, slate and shingle profiles). Prices for these premium metals are a lot more volatile than for steel or aluminum. They can change up or down (usually only up though) many times throughout the year.
Metal roof vs. shingles cost comparison

For many homeowners looking to replace an old roof, the choice often boils down to metal vs. asphalt shingles. In the short run, traditional shingles are a very budget-friendly option, with prices starting as low as $3 per square foot installed. These are 3-tab shingles, that look flat and last only about 10-12 years, sometimes even less.
More expensive, designer architectural shingles, last up to 15 years, and look significantly better. They run $5-7 per square foot on average, but can be as much as $7-8 per square foot installed. Thus you would be looking at spending anywhere from $4,500-10,500 on average for a new shingle roof on a 1,500 sq.ft. ranch style home.
To compare, the average metal roofing price is about 40-50% more than basic shingles. However, this roof will last at least twice as long, and will require minimal maintenance. Upon closer examination, the math is actually in its favor. This is because you can get a low-end metal shingle, which is still superior in longevity and performance to the most expensive asphalt product, for about $6.5-7 per square foot installed.
Thus, you can get a new metal roof for about $9,750-10,500 on the same 1,500 sq.ft. ranch style home. This roof will protect your home in any weather, especially against ice dams, snow, rain, hail and fire. Many homeowners spend this much on an architectural asphalt roof, but don't get any of the benefits of metal.
In addition to enhanced longevity and durability, metal offers such tremendous benefits as energy efficiency and recyclability. Unlike with asphalt, you can save up to 30% off your energy cost. Moreover, it is a green building material, which can be recycled, while asphalt usually goes into our landfills.
Ultimately, the choice really depends on your goal: if you are really pressed for money and need to get a new roof immediately, asphalt shingles make sense. They are also a viable option, if you are currently in the process of selling your home and it needs a new roof.
However, if you are planning to live in your house for at least the next 5-7 years and don't want to deal with costly repairs, which inevitably happen with asphalt roofing, metal is the smart choice. Over time you will recoup your initial investment, and will enjoy a lifetime of leak-free, hassle free service. If you do decide to sell you home at some point, it will be a very attractive feature to prospective buyers, as nobody likes to deal with roofing problems.
If you currently have an asphalt shingles roof and need to replace it, you may have an option of installing a metal roof over shingles. This will enable you to save money on tear-off, which can be as much as $1,200-3,000. It's best to speak with your roofer about this option, because it may not be recommended depending on your roof structure, ventilation, and other factors.
Metal roofing price vs. premium materials
Since metal is considered a high-end material, it makes sense to compare its cost to other premium options, such as cedar shingles, slate, synthetic slate, clay and concrete tile.
| Roofing Material | Cost Per Sq.Ft. | Service Life |
| --- | --- | --- |
| Metal | $6 – 13 | 30-50 years + |
| Cedar Shingles and Shakes | $7 – 12 | 20-35 years |
| Faux Slate | $9 – 14 | 20 – 40 years |
| Real Slate | $14 – 25+ | 75 -100 years + |
| Clay Tile | $8 – 16+ | 50 – 100 years |
| Concrete Tile | $7 – 14 | 20 – 40 years |
Looking at the price difference vs benefits derived from premium roofs, it is clear that a metal roof offers the best value.
Your Estimated Roofing Cost
Roof Price:
Cost per sq. ft.
Roof Size:
Roofing Material:


See costs in your area Start Here - Enter Your Zip Code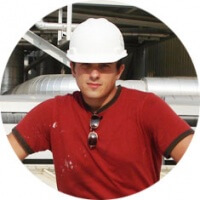 This roofing guide is presented by Leo B.

I've been a roofer for 13 years, and specialize in Metal Roofing and Flat Roofing.

Have a roofing question or issue? Ask me any roofing question!

Roofing Contractors - join our free Local Roofers directory to get more customers!