Let's debunk common misconceptions that may be keeping you from installing a metal roof.
While metal offers many benefits unmatched by other materials, many homeowners still have a lot of incorrect information about it.
For decades, steel and aluminum roofs have been associated with industrial buildings. Moreover, out in the country side, people would install tin roofs on sheds or barns. This created the undeserved rep that metal is a poor aesthetic choice for residential homes.
Average New Metal Roof Costs In US:
Low End

$9,202

Mid Range

$10,339

High End

$13,131

See Costs in Your Area! Start Here - Enter Your Zip Code
Yet, nothing can be further from the truth today! Thanks to giant leaps in technology, you can find a wider range of colors, materials and styles that would be an excellent fit for your house.
Do homeowners want metal on their roofs?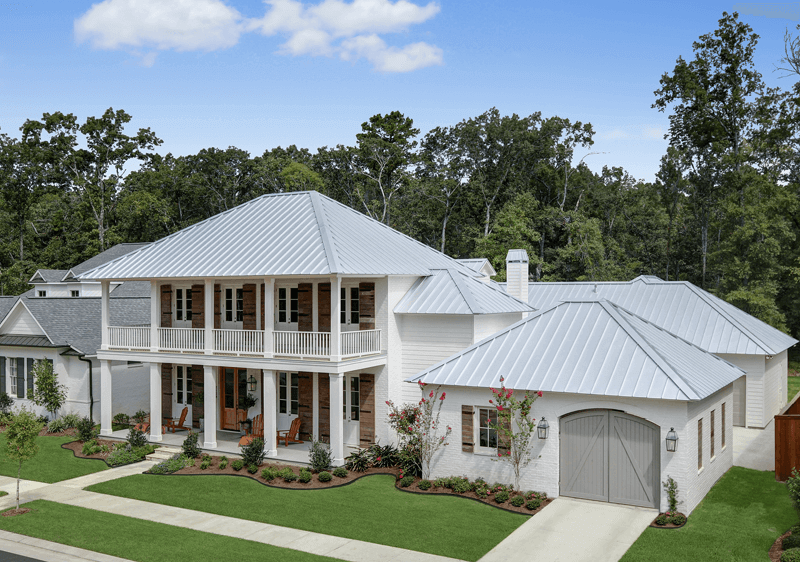 Metal Roofing Alliance conducted a research study among 1,500 homeowners across US, and discovered a number of false perceptions that many homeowners have about this roofing material.
1: Limited style options
48% of homeowners worry that metal shingles or standing seam would not match their home style.
While it may be easy to imagine that metal is a good fit for a modern home, many people have a hard time picturing this material on a traditional Colonial or a Victorian house.
Fact: There is aluminum and steel roofing available in a wide range of profiles that will be suitable for any architectural style (modern/contemporary, colonial, Victorian, ranch, cape, historic homes, etc).
Here are the most popular ones to consider:
Standing Seam Panels
Standing seam is a great fit for contemporary architecture. However, it can also enhance the curb appeal of Colonial, Ranch and Log Cabin homes. This profile is also ideal for the snow country, as it is designed to protect against ice dams.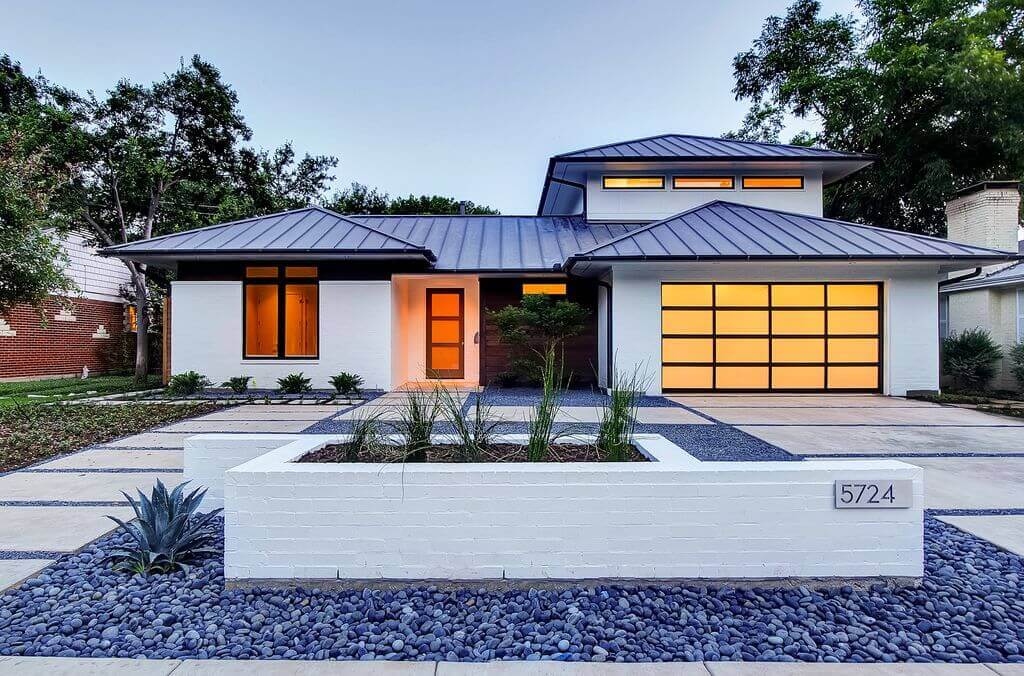 Metal shingles
Aluminum or steel shingles work well with any classic architectural style: Colonial, Cape, Victorian, etc. There are numerous products that imitate the look of architectural shingles, wood shake, and slate. When installed, most people looking at this roof, would not be able to tell that its metal.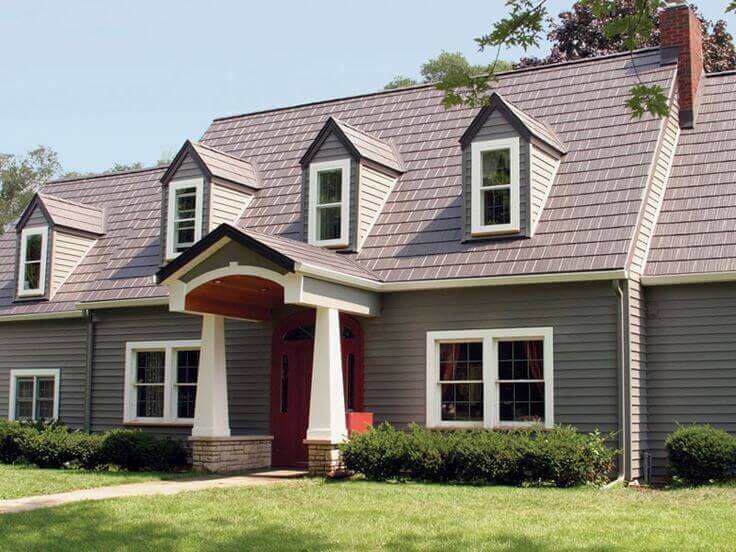 Metal tile
These are a perfect choice for Spanish/Mediterranean style houses. They can either be painted or made from stone coated steel. Metal tiles are considered to be an upscale material and are more expensive than classic metal shingles.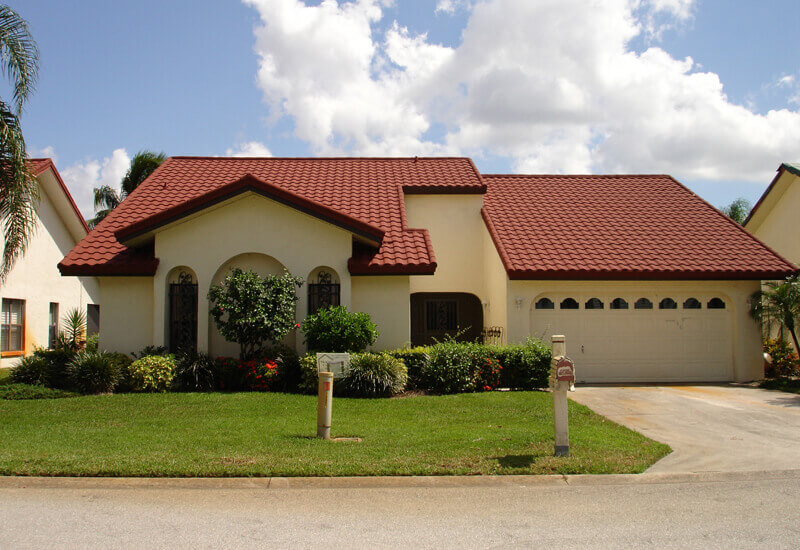 2: Loud noise level
40% of respondents said that metal is too noisy.
Fact: While it may come as a surprise to many homeowners, this roof can be even quieter than asphalt shingles. Contrary to popular belief, metal panels or shingles are not loud at all!
An aluminum or steel roof has solid sheathing attached to the underlayment that actually helps silence the noise from rain, hail, falling branches and other weather conditions, better than other types of materials. So you do not ever have to worry about waking up to the sound of rain!
3: High cost
25% of people indicated that a steel roofs are too expensive.
Fact: One thing that many homeowners don't think about is the TRUE lifetime cost of a roof vs. the initial cost you pay upfront.
While steel roofing cost is usually at least double the price of asphalt shingles, the latter will actually turn out to be more expensive in the long run.
Lets consider the long term cost of these two roofing materials:
Once you install a quality aluminum, steel or copper roof, you will never need to worry about replacement again. The predicted life expectancy of a steel or aluminum roof is at least 40-60 years, many last a lot longer. This means that you only incur a one time cost.
By contrast, when you install asphalt shingles, you can expect them to last 12-20 years at best. This means that you will be replacing this roof 2-4 times over the same 40-60 year period. Consequently, you will end up spending at least the same amount, and probably more than it would have cost you to initially install metal.
On average, a new roof made of metal costs $8,500-13,000 to install on a 1,600 sq.ft. home. The prices range depends on the type of metal and profile you choose. Standing seam is the most expensive, followed by stone coated steel tile, and metal shingles. The same size asphalt roof with the same installation complexity will cost $4,500-7,500 depending on the quality, style and brand of shingles you want.
Moreover, roof replacement cost is not the only expense you need to consider, as you cannot forget maintenance and repair. If properly installed, metal will require minimal maintenance, which you can do yourself and will not require repairs.
Comparatively, a quality shingles roof will still need both maintenance and repair, as individual shingles tend to rot, warp, break, etc. This means that you will be spending at least a few hundred dollars every year on various types of fixes. Over the years, this will add up to a hefty sum of money, in addition to stress and time you will waste looking for and dealing with contractors.
Lastly, even the most expensive types of metal, such as copper, zinc and stainless steel, cost 30% less than the cheapest slate or tile roof. Cedar costs about 20% more than aluminum, but last about 3 times less. Therefore, they are 3.5 times more expensive, when considering how often they must be replaced.
4: Lack of color options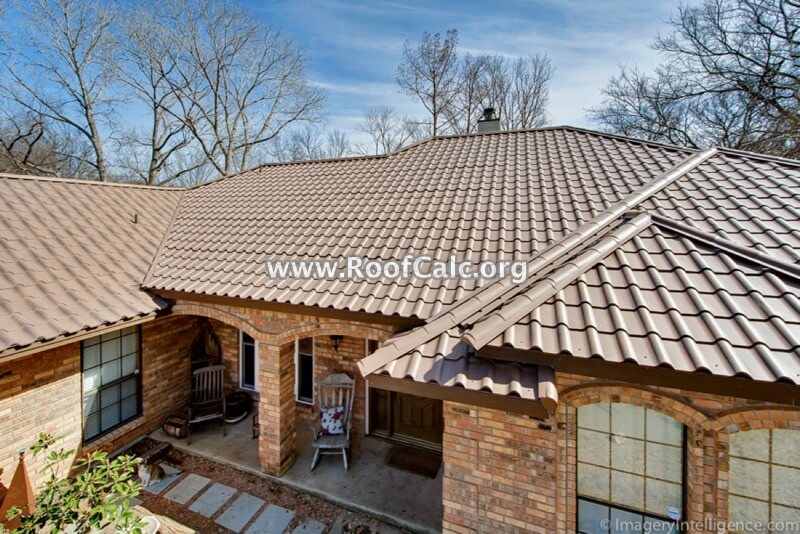 25% of respondents stated that tin roofs do not have an attractive appearance, because there are very few color choices.
Fact: The notion that metal panels are ugly stems from popular images of old tin roofs on animal barns and industrial warehouses. All of them had the same bare metal color.
In reality, there is a wide range of highly attractive metal colors that would satisfy even the most capricious taste.
Once you start researching different options, you will find that the selection is just as extensive as for any other popular material, such as asphalt shingles. If you do not find what you want, it is possible to order a unique custom blend.
Moreover, you have the additional advantage of selecting colors that are Energy Star rated as "cool". They will help reduce your monthly spending on energy costs, as well as qualify you for a federal tax credit.
5: Other roofing materials are better
17% of people indicated that there are other, better and longer-lasting materials.
Fact: Considering that metal is a premium roofing material, it is logical to compare it to other premium options, which are: slate, clay tile and cedar shakes.
When it comes to longevity, cedar shakes begin rotting just after twenty years.
Natural slate and clay tile roofs do last a long time ( 50-100 years) but can crack and break randomly, requiring costly repairs. Additionally, in lieu of their heavy weight (6-9 lbs per sq.ft.), these roofs require special structural support, before they can be installed.
Roof made of metal will last just as long, but will not be subject to cracking and breaking. It is also lightweight, and will not strain your original home structure.
When it comes to durability, metal will not break on impact (such as hail or a falling tree branch), whereas both tile and slate will break and slide off. Steel and aluminum roofs can be walked on, without causing damage to the material.
6: Poor performance in inclement weather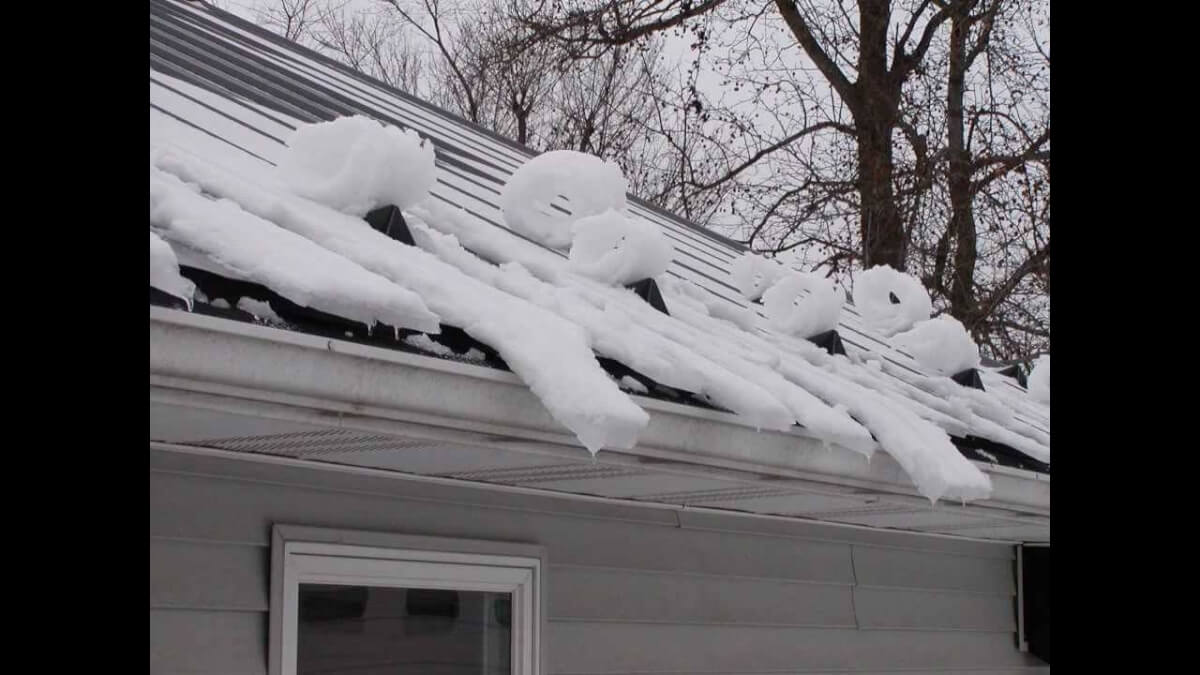 12% of homeowners said they worry steel roofing would perform poorly in bad weather.
Fact: When compared to other materials, metal consistently demonstrates superior performance in a wide range of inclement weather conditions. In fact, the majority of homeowners who end up installing it, do so largely because of the level of protection it affords when severe weather strikes.
In the Northern states that get a lot of snow, ice and hail, metal shingle and standing seam roofs are unbeatable in protecting the home from ice dams and hail damage, which can cost thousands of dollars. They shed snow extremely fast, prevent water from backing up on the roof and leaking inside your home. By contrast, tile is not a great snow-shedding system. Natural slate is just as good as metal, but triple the cost.
In the Southern states, where homes are constantly exposed to the sun's ultraviolet radiation, metal boasts the best energy efficiency. It will save you hundreds of dollars by cooling your home, because it reflects heat rather than absorbs it, like an asphalt shingles roof does.
In the areas that are prone to wildfires, this roof protects homes from catching on fire, as metal is non-combustible and carries the highest fire rating of any material in the industry.
In the regions that are exposed to hurricanes, metal will protect your home from suffering major damage, because it has a 140 mph wind rating. This means your roof will not be blown off or require extensive repairs, which as the case with asphalt shingles.
By contrast, slate stone is not recommended for high wind areas at all. This is because slate tiles have huge wind uplift potential, as they are held in place by just a pair of nails or wire hangers. In turn, clay tile needs special cement, adhesives and fasteners to meet the minimum wind resistance requirements in the coastal areas, prone to strong winds/hurricanes.
Your Estimated Roofing Cost
Roof Price:
Cost per sq. ft.
Roof Size:
Roofing Material:


See costs in your area Start Here - Enter Your Zip Code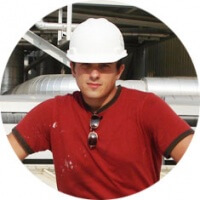 This roofing guide is presented by Leo B.

I've been a roofer for 13 years, and specialize in Metal Roofing and Flat Roofing.

Have a roofing question or issue? Ask me any roofing question!

Roofing Contractors - join our free Local Roofers directory to get more customers!