There are many flat roofing options, but my personal favorite is IB Roof Systems. On average, IB PVC material costs $6.50 – 8.0 per square foot, depending on its thickness. The roof is made from a sheet of single ply PVC membrane, reinforced with polyester mesh (scrim). Once you install IB (properly), it will not leak!
Prices
Low End
Mid Range
High End
Materials
$3827
$4502
$5718
Total Cost
$9913
$11662
$14811

See Costs in Your Area!
Start Here - Enter your zip
I've been installing this flat roof since 2005, and in 12 years not one leaked, except for a mechanical damage to the membrane.
Here, I will discuss the features of the IB PVC membrane, its installation costs, as well as pros and cons.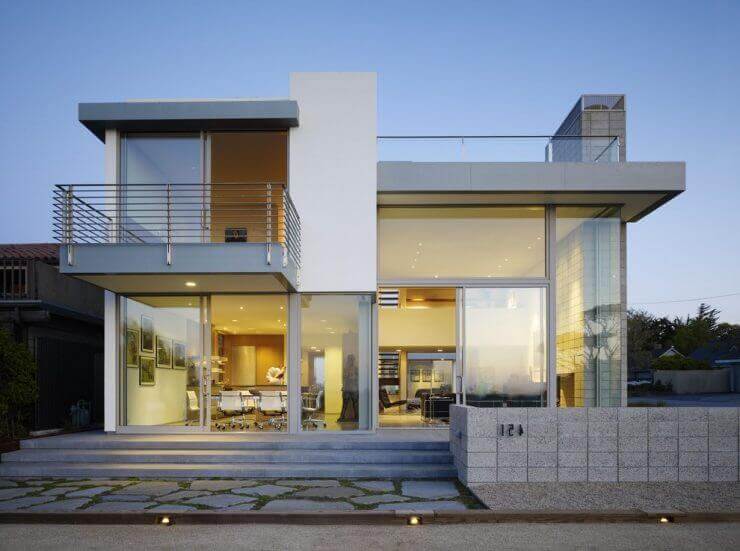 How Much Does IB Roofing Cost?
On average you can expect to spend around $9,750-12,000 on an IB PVC roof installed on a 1,500 sq.ft. a ranch style home. The final PVC price will depend on the thickness of the membrane you choose.
Keep in mind that thicker membranes are more expensive, but they are also a lot more durable and longer lasting. We recommend using at least a 60 mil product, especially if you live in an area with inclement weather, and frequent temperature fluctuations.
Here is a detailed break down of your material and installation costs:
Let's look at different types of homes where flat roof replacement would be appropriate. Let's also set some basic specs for the job, so we don't have to repeat it.
1) New Install: Includes installation of 1/2″ Styrofoam insulation and a mechanically attached PVC membrane, 2 or 3″ PVC coated edge metal, 1 chimney or skylight flashing, 2 bathroom stack flashing, and 2 IB Air Vents.
2) Replace Old Roof: Same specs as a "New Install" with added tear off and disposal of 1 layer of old materials.
These are the two most common scenarios.
In all other cases the differences are in insulation thickness, the PVC material itself, as well as added penetrations – extra skylights, chimneys, bulkheads, vent pipes, etc., as well as rare parapet walls and roof to wall transitions. We will discuss these extra items below.
---
Simple flat roof on 1 or two storey house: While these are rare, and most roofers LOVE to do jobs like this one, these still turn up once in a while.
1 square of new IB 50 mil membrane should cost around $650-$750
1 square of new IB 80 mil membrane should cost around $720-$800
Extra Items
These additional items will cost about the same for any type of flat roof, because they are basically extra labor and materials.
If the roof is over 30 squares (3000+ sq. ft.) you should be getting a 3-7% discount for volume.
Tear-off and disposal for 1 layer of an old rubber membrane should cost about $75-100 per square.
Each additional penetration flashing such as Chimney or Skylight should cost about $200-250
If your house is located within 1 mile of the ocean, you should use Stainless Steel PVC clad edge metal. Stainless steel is very expensive. Figure $7-8 per linear foot of roof edge.
Insulation should run about $55-65 per square per 1 inch thickness. So, if your roof is 10 squares, and you want 3 inches of PolyISO rigid foam insulation, you will be spending an additional $165-195 per square. Insulation is very expensive, and most of this cost is MATERIALS only, as well as longer screws and building out higher wood nailer along the roof perimeter.
Additional pipe penetrations 3-4″ are $40-50
Large pipe flashings are $75-100
Cost of IB vs. other PVC roofing manufacturers
IB is not the only manufacturer of PVC roofs. Other popular brands are Everguard PVC by GAF, JM PVC, Sure-Flex by Carlisle, Duro-Tuff by Duro Last, FiberTite and Sarnafil.
IB is considered by most credible sources in the roofing industry to be one of the best PVC's in the world, rivaled only by Sarnafil and Fibertite. Here is how pricing for an IB roof compares to its competitors:
– 20-25% more expensive that GAF, Carlisle, and JM.
– 10% more expensive than Duro – Last.
– 5-10% cheaper than FiberTite.
– Sarnafil costs about the same as IB.
In this comparison, we take the cost of a complete PVC roofing system, with all accessories and flashings, excluding insulation. Moreover, prices are compared for the same thickness membrane.
Price of PVC vs other flat roofing materials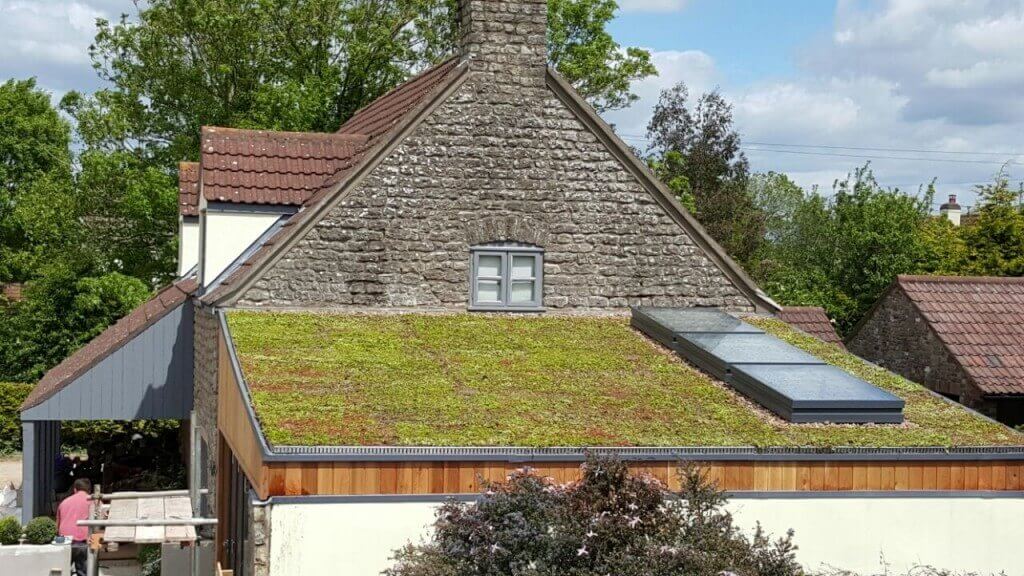 So lets assume your roof is 1600 sq. ft. If we want to install a PVC membrane, the average cost is $11,760 or $735 per square.
Assume that your roof lasts 30 years (IB should last much longer). That is $392 / year.
By comparison, the same size EPDM rubber roof will cost $9,520 but will last about 15-18 years, and will probably require some repairs along the way.
Let's be generous and say rubber roofing will last 20 years (highly unlikely). Your cost per year will be $476 To this you need to add at least one or two repairs ($700-1000), as well as possible internal damages.
In the course of its service life, modified bitumen will cost at least 25-30% more! Also it is very difficult and costly to repair ($1,000+), and there will be interior house fixes to account for, in case major leaks happen.
Add to this significant lifetime savings in energy cost. Because a PVC membrane reflects 95% of solar heat, you won't have to run your AC as often, or as much. Thus, you will save a load of cash! Expect to save about 20-30% off your electric bill during the summer. In the winter, it (along with proper insulation) will also help keep your heating costs down, because it is designed to be a Heat Barrier.
I think the winner is obvious – IB PVC Roof!
Pros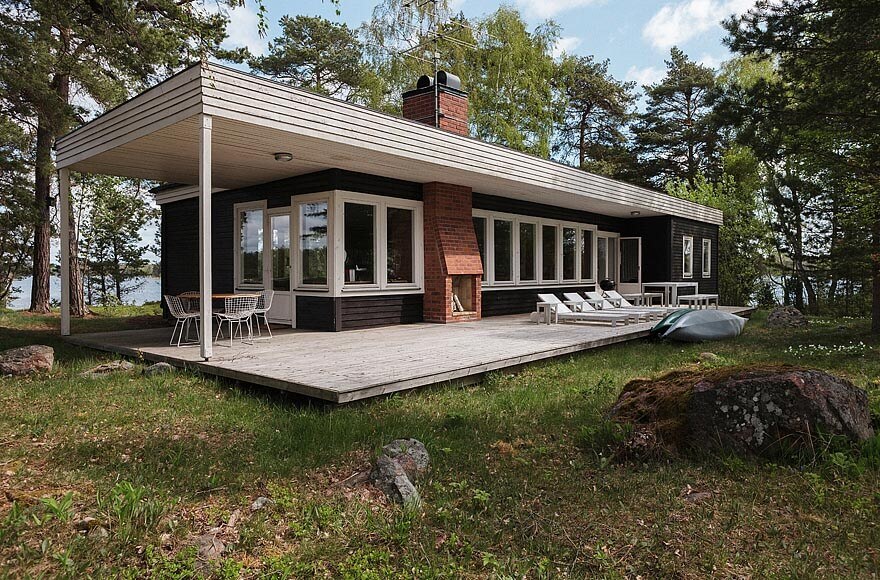 Having tried numerous products over the years, I prefer and recommend IB PVC material for nearly all low slope and flat roof applications – even Roof Decks!
Other seasoned roofers will also recommend it for both residential and commercial applications, especially if it is a high-end project.
You can also watch this video to get a better sense of how it is installed, what it looks like and how it preforms.
Leak Free
One of the biggest problems with typical single ply membranes, such as EPDM rubber, is that they leak at the seams. An IB membrane eliminates this issue. It features unique heat welded / fused seams (overlaps), which are completely water resistant. Once these seams are welded, you cannot pull them apart, without tearing the material itself.
Moreover, ALL flashing, penetrations and system components are welded together to create a complete, seamless roof cover! This design pretty much guarantees that water will not be able to seep through.
Eliminates Ponding Water Problems
This system takes care of another serious problem: ponding water. In a typical membrane (EPDM) standing water destroys the seams, saturates the insulation and rots the wooden deck. The seams are the weakest link in the system and most susceptible to leaks from ponding water.
However, in an IB system, because the seams are hot air welded, they are actually the STRONGEST part – completely impervious even to standing water. This is why IB is the only manufacturer that actually provides a Ponding Water warranty with all of its products.
Superior Durability
The main benefit of this roof is that it won't break down, deteriorate, or leak, when installed correctly. All products are manufactured using the same formula and the same highest quality polymers, plasticizers, fire retardants, and UV stabilizers, as when production just started in 1978. This ensures that you get a highly flexible and durable membrane.
In can be installed in a wide range of regions, including areas that get a lot of snow.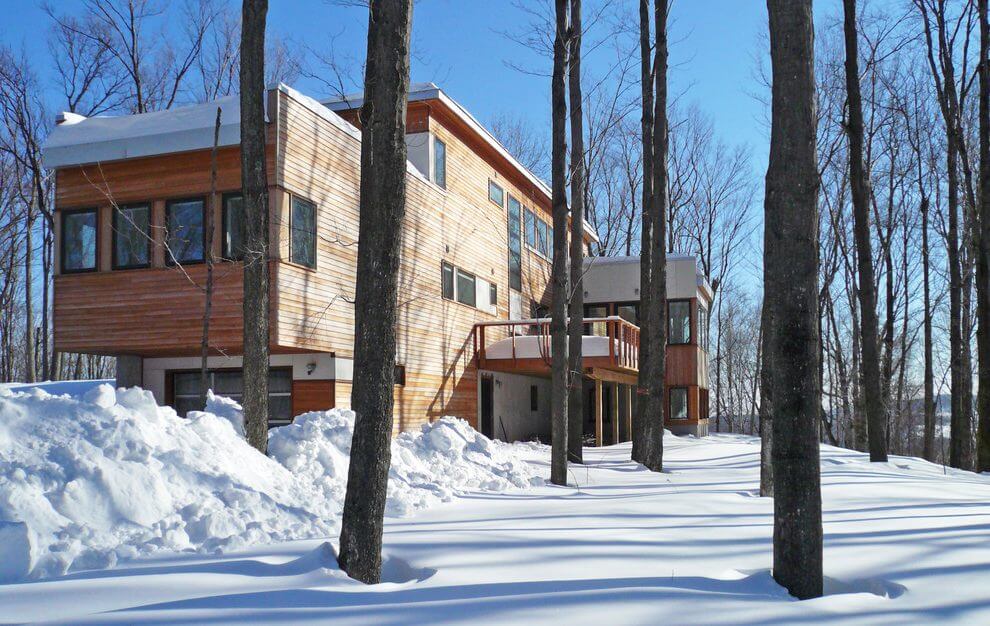 Long Lasting
Out of all flat roofing materials, PVC lasts the longest. You can expect your IB roof to last 30 years or longer, if it has been properly installed. IB Roofs have been in service since 1978! By comparison, other materials last half this time, or even less. This means that while you spend less initially, you will have to keep spending money on repair and replacement costs.
Easy to Repair
Even if the material is punctured or otherwise damaged physically, it is very easy and quick to repair, in any temperature and even under light rain / snow. All it takes is welding a patch of the PVC material over the puncture. Moreover, the material remains weldable for years, so any future repairs are easy. Hiring a contractor to patch up a few holes would cost you around $300-500
Energy Efficient
Most IB roofs are white in color. They are designed to reflect 95% of the sun's rays, making them a Cool Roof Technology. They carry an an Energy Star rating, and can save you up to 30% off your heating and cooling costs. In fact, both white and sand color membranes have been shown to exceed both Energy Star and CRRC standards.
Low Maintenance
Unlike EPDM rubber membrane, whose seams need to regularly re-sealed every few years (they come apart), an IB roof will remain completely intact, because its scrim is coated with high performance plasticizers that will not degrade over time. All you will need to do is clean debris and periodically hose off the membrane, to keep dirt and dust from accumulating.
Green Roof
This is one of the most eco-friendly products. First, the membrane is 100% recyclable. Second, it can be installed over an existing roof. This eliminates the need to tear off the old material, thereby saving money, resources and landfill space.


Cons
There are not too many disadvantages to installing an IB roof. Here are the most common reasons why people choose to opt out of this product.
Too Expensive
The main disadvantage of IB roofs is their high cost. Any PVC membrane is considered a premium material, and IB is no exception. You can install TPO for about 15-25% less and EPDM rubber for about 30-40% less.
This product makes the most sense for homeowners who are planning to live in their house for at least another 10 years and don't want to deal with roof problems.
However, if you are selling your home now or in the near future, and need to do a replacement quickly and on a budget, EPDM would be your best bet.
High costs also make an IB membrane extremely expensive to install on large commercial or government buildings, often leading to selection of cheaper alternatives. Still, because PVC is recognized as having superior quality, many architects and builders specify it for commercial jobs.
Not DIY-Friendly
For homeonwers who like to do repairs themselves, an IB or any other PVC roof would not be ideal, because any repairs need to be done by a pro. Since any holes need to be air-welded, only a specialty contractor would be able to help. He will also charge 20-30% more for his labor than a regular roofer.
The reason why an IB roof is not very popular on commercial installations is very simple – cost. And this is what I wanted to discuss here.
Your Estimated Roofing Cost
Roof Price:
Cost per sq. ft.
Roof Size:
Roofing Material:


See costs in your area Start Here - Enter Your Zip Code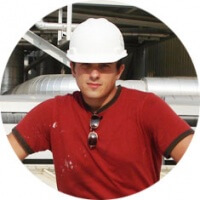 This roofing guide is presented by Leo B.

I've been a roofer for 13 years, and specialize in Metal Roofing and Flat Roofing.

Have a roofing question or issue? Ask me any roofing question!

Roofing Contractors - join our free Local Roofers directory to get more customers!