If you want a roof with exceptional curb appeal, you will love the variety of beautiful textures and colors from Malarkey Shingles.
You can choose from high-quality, 3-tab, Architectural, and Designer shingles.
Every product line has a unique pallet, modified asphalt body for added strength, and long-lasting color coatings that retain their original look for many years.
Learn about Malarkey material and installation prices, as well as what makes these roofs upscale and weather resistant than CertainTeed or GAF.
Average Roof Replacement Cost:
Low End

$4582

Mid Range

$5267

High End

$6584
How Much Do Malarkey Shingles Cost?
When comparing various shingle brands, most homeowners want to know their prices. If you are looking for a cheap asphalt shingle, Malarkey would not be a good fit, because this brand is positioned at the higher end of the pricing spectrum.
On average, homeowners report spending $4.3 – 5.00 per square foot to install Malarkey shingles (labor and materials included). This is equivalent to $6,800 – 8,000 for a 1,600 sq.ft. simple roof installed on a ranch or cape style house.
In fact, compared to other large roofing manufacturers such as GAF, IKO, CertainTeed, Owens Corning and Tamko, Malarkey roofs are some of the most expensive.
This is particularly true, when it comes to architectural shingle products. As you can see from the chart below, Malarkey's laminated shingles cost $1.21-1.55 per square foot. This is about 30-45% more expensive than other products in the same class.
| | Malarkey | GAF | Certainteed | Owens Corning | IKO | Tamko |
| --- | --- | --- | --- | --- | --- | --- |
| | | | | | | |
| Architectural Shingles | $1.21 – 1.55 | $0.87 – 1.33 | $0.91 – 1.42 | $0.97 – 1.26 | $0.86-0.88 | $0.84 – 1.05 |
However, you will be surprised to learn that when it comes to designer shingles, the cost of Malarkey is on par with other brands, and is even cheaper. None of their products cost more than $1.70 per square foot. However, most other shingle manufacturers charge over $2.00 per sq.ft. for many of their premium shingles.
| | Malarkey | GAF | Certainteed | Owens Corning | IKO | Tamko |
| --- | --- | --- | --- | --- | --- | --- |
| | | | | | | |
| Designer Shingles | $1.58 – 1.70 | $1.6 – 2.85 | $1.48 – 2.47 | $1.48 – 2.80 | N/A | $1.80 – 2.05 |
Complete price list
Here is an updated pricing list of all shingle product lines that Malarkey currently manufacturers. You will notice that a few products have been discontinued in recent years: 3 tab Alaskan shingles, as well as Windsor Ecoasis designer shingles.
| Shingle Line | Price Per Sq.Ft. |
| --- | --- |
| | |
| Dura-Seal | $0.73 – 0.77 |
| Highlander | $1.22 – 1.28 |
| Vista | $1.30 – 1.37 |
| Legacy | $1.41 – 1.47 |
| Legacy XL | $1.49 – 1.56 |
| Windsor | $1.58 – 1.64 |
| Windsor XL | $1.65 – 1.70 |
Malarkey shingle colors and styles
Malarkey roofing offers a wide range of shingle products at different price points. Each one can be a great fit for a wide range of home styles, from traditional to ultra modern.
1. Classic 3-tab shingles
These will appeal to budget-conscious homeowners, who want a nice looking, quality roof, but are not interested in designer frills. There are two product lines to consider:
Dura-Seal Shingles
Dura-Seal shingles feature high quality traditional asphalt with strong granular adhesion. They also have special algae resistant granules to help protect from black streaks on your roof. Out of all Malarkey products, this line has one of the biggest color selections.
There is are also Dura-Seal AR shingles which feature Flexor polymer modified asphalt. They are a lot more durable and longer lasting, than traditional asphalt.
Dura-Seal is available in the following 14 colors:
Architectural Shingles
The distinguishing features of architectural shingles are extra thickness and texture. This means they don't have the dull, flat appearance of the regular 3-tabs. They also do a better job of replicating other roofing materials, such as cedar wood or slate.
Malarkey Legacy Shingles
Malarkey Legacy is the most popular series. It is most often recommended by roofers and have the best reviews from homeowners. Legacy features Malarkey's best manufacturing innovations, such as:
– Flexor polymer modified asphalt
– Superior granular adhesion
– Scotchguard black streak protection
– Highest Class 4 impact resistance rating (here are some more Class 4 Impact Resistant Shingles Options)
– 110 mph wind uplift warranty
– Class A fire rating
Another feature that makes this line so popular and durable is the Zone Fastener Placement. This technology allows for a dramatic improvement in the fastener installation process. It means that your roof is more likely to be installed correctly, and will therefore not leak or shed shingles.
Malarkey Legacy shingles are available in the following 11 colors:
Legacy XL
The Legacy XL shingle is made from the same materials and has the same benefits as the classic Legacy, with the added bonus of having a higher profile. The XL shingles are 20% thicker than Legacy, with a 17% increase in overall mass.
Legacy XL shingles are available in the following colors:
Malarkey Highlander shingles
Highlander shingles fall somewhere in the middle of the benefits and features spectrum. They are made from traditional asphalt, but also offer very strong granule adhesion.
They have the Z zone fastener placement technology, class A fire rating, 110 mph wind uplift rating, and an optional 10 year algae resistant warranty.
The Highlander series offers the most colors out off all the company's products.
There are 15 color options:
Note, that this collection has a Dove White shade, which is rated by both Energy Star and CRRC. This means that this product will help deflect the sun's UV rays, keeping your house cooler and your AC bills significantly lower.
An energy efficient roof can reduce cooling costs by as much as 30%. This is especially true in areas that get a lot of sun and heat all year round.
Malarkey Vista Shingles
Among Malarkey roofing products, Malarkey Vista is the newest line. It was introduced in 2016, as part of the company's ongoing effort to provide sustainable materials.
Vista roof shingles utilize a blend of Flexor; asphalt with post-consumer recycled polymers. Thus, you get the benefit of extra flexibility and superior adhesion of Flexor asphalt with the added bonus of more eco-friendly, recycled materials.
They have a Class 3 impact resistance rating, 110 mph wind warranty, algae granules to protect against black streaks, and the Zone improved fastener technology.
It is available in the following 8 colors:
Designer shingles
If you want a truly upscale roof, Malarkey has a number of designer lines to choose from. These shingles are thicker than architectural ones, offer stunning colors and textures that really look like cedar wood and slate.
Malarkey Windsor Shingles
All Windsor products feature the best materials, such as the Flexor™ polymer modified asphalt, and the Scotchguard black streak protection. They also have the highest Class 4 impact resistance rating, a 110 mph wind uplift warranty and a Class A fire rating.
Moreover, they are manufactured from superior strength and durability materials. Colors range from new to weathered wood. With this shingle you can get a natural wood look for a fraction of the cost.
Malarkey Windsor shingles are available in 7 colors:
Malarkey Windsor XL
The distinguishing feature of the Windsor XL collection, is that these shingles are 20% thicker than the classic Windsor shingles, with a 17% increase in overall mass. Such thick shingles will really make your roof stand out from the rest.
If you are considering other shingle brands, you can read our guide comparing the curb appeal of Certainteed vs GAF shingles.
Unique Malarkey Shingles Colors Technology
This brand is famous for their shingles' enduring curb appeal. While there are numerous beautiful products out there, many don't look so great just a few years after being installed. Malarkey ensures that your roof will maintain its original appearance for many years, by using the following technologies:
1. Flexor polymer modified asphalt
With the exception of classic Dura-Seal and Highlander all lines are manufactured from special polymer modified asphalt that preserves asphalt's natural rubber-like quality.
In addition to added durability and flexibility, this material has superior granular adhesion. Granules is what gives shingles their color. Once the granules start to fall off, which is a major issue for many other brands, the roof slowly looses its original looks.
This extra strong granular retention allows Malarkey products to maintain their original curb appeal for many years to come.
Watch this video to learn more about the unique properties of asphalt used in Malarkey shingles, as well as a patented nailing strip that makes it a lot easier to nail the shingles correctly. This eliminates a multitude of installation errors that are so common on other roofs.
Note: the following lines are made with traditional asphalt: Dura-Seal and Highlander. Still, they both also have a very high retention rate of color granules.
2. Scotchgard™ protector
Special Scotchgard Protector technology helps prevent algae growth, which causes ugly black streak lines to appear on the shingles. In addition to these streaks, algae growth can also change the original color of your roof and make it look aged.
Scotchgard Protector features special copper granules, which are mixed into the regular granules of the shingle coating. The presence of copper granules creates strong algae resistance, and helps maintain your roof's great looks. Scotchgard protector comes with a 20 year warranty.
The following lines have the Scotchguard Protector:

– Legacy and Legacy XL
– Windsor, Windsor XL
If you live in an area that is prone to high moisture, or if your roof is directly in the shade, with tree branches over it, there is a very high chance of algae growth. In this case, it is best to go with shingles that have the Scotchguard Protection, especially because of the long warranty.
3. Algae Resistant Granules (AR)
Instead of Scotchguard copper granules, some products contain special algae resistant granules. They serve the same function of protecting the roof from algae growth and resulting color changes. Different lines have a different AR warranty period (see below)
The following products have AR protection:
– Dura-Seal ( 5 year warranty)
– Highlander (10 year warranty)
– Vista (12 year warranty)
Homeowner reviews
Currently Malarkey shingles are most popular on the West Coast: California, Washington State, as well as states like Oregon, Montana, Idaho, Wyoming. However, this relatively small, niche brand is gaining recognition across state lines, and the company is slowly expanding. In 2011, they opened a new plant in Oklahoma city.
Here is what homeowners have to say about Malarkey, after having them installed.
"I live on a mountain top where winds are excessive all day. The shingles have been on for a few years now and I have not lost a single shingle yet. First brand to actually stay on this roof." Jay
"We are on the Oregon coast and get hurricane force winds probably 4 to 6 times every winter. After 3 years the roof is tight and looks as if it were new. Very satisfied with the product." Susan
"I have this shingle, its the best shingle and held up to golf ball size hail" Anonymous
"22 years strong. We got a new Malarkey roof after hurricane Andrew (1992). Went through a little Katrina (110 mph, here) and a Wilma (112 mph). Only house on the block that did not lose a single shingle. No maintenance, no leaks, no problems." Bob
"They also look better than a normal dimensional, I don't know if it is the granules or they are a little thicker, slightly better cut or what." Anonymous
"10 years later not a single issue, and they still look amazing!" Dayton
"Looks great. Not the cheapest, but for the money this seemed heavier than the Certainteed Landmarks that another contractor was pitching us. We love it and get many compliments on our home's roof." Tika
Note, the reviews above have been sourced from roofery.com and researchroofing.com
What do roofers think about Malarkey shingles?
If you want to know the real scoop on any roofing product, ask the people who install it. Among roofing pros across the US, Malarkey is recognized for its premium quality, durability, and exceptional customer service. Roofers as well as building inspectors report that many Malarkey roofs they have seen last well over 30 years and look very good. This is an incredibly long service life compared to other asphalt roofs.
Contractors point out that among all big roofing manufacturers, Malarkey offers the best warranty and is the most likely to stand behind their product. This is because they are still a family owned company and customer service is a really big deal and something they take great pride it.
Reportedly, Malarkey Roofing will not give homeowners, who are trying to file a roofing claim, the same run around and lack of concern as other manufacturers. You would be hard pressed to find people complaining that "Malarkey warranty is junk" or that the "company does not stand behind their roofs".
There are some pros that prefer selling premium asphalt shingles. They sell exclusively Malarkey shingles to their clients, because they find its a superior roofing material. On the other hand, because its more upscale, many roofers don't bother offering it to homeowners who are looking for the most budget-friendly shingle.
In particular, Malarkey 50 year Legacy shingles get the most rave reviews. This is what one pro wrote about them on Contractortalk:
"The Malarkey 50-year "Legacy" shingles are the best shingles on the market, in my opinion. Their a Class 4 impact resistant shingle that stands up very well in hail storms. The Legacy will show no hail damage whereas all the neighboring roofs will be totaled out in hail storms. They are great to work with…easy to cut, have a wide nailing area, no metal filings or sand fillers or piles of loose granules in every bundle."
One of the downsides that roofers point to is limited style and color choices, when you compare Malarkey to giants like GAF and CertainTeed. On the other hand, there are enough attractive styles to choose from that most homeowners can find a shingle that fits their needs.
Your Estimated Roofing Cost
Roof Price:
Cost per sq. ft.
Roof Size:
Roofing Material:

See costs in your area Start Here - Enter Your Zip Code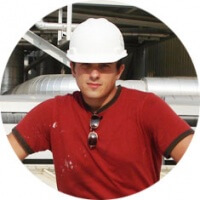 This roofing guide is presented by Leo B.

I've been a roofer for 15 years, and specialize in Metal Roofing and Flat Roofing.

Have a roofing question or issue? Ask me any roofing question!

Roofing Contractors - join our free Local Roofers directory to get more customers!