Have you ever driven by a house with curb appeal that really catches your attention?
When the time comes to replace or paint your siding or to replace your roof, it's important to coordinate the colors of the exterior of your house.
While many colors look good together, there are some combinations that can hurt your home's curb appeal, while other combinations may increase it dramatically.
Knowing the basics of coordinating your new roof and siding colors can help you make sure that your home's curb appeal, and value, will actually increase.
If you are ready to install a new roof, contact your local roofing pros for a FREE ESTIMATE!
How To Coordinate Roof And Siding Colors
Did you know? Your roof can account for up to 40% of your home's visual exterior, so it deserves as much consideration as you'd devote to its interior design.
Tone plays an important part of coordinating colors and helping you determine whether your roof and your siding will work together or not.
Generally, most colors can be broken down into either warm or cool categories. Warm colors will have a red, orange, yellow, brown or gold undertone or hue to them. Cooler colors will have a blue, green, purple or white undertone.
Generally, if you have a warm-toned roof and warm-toned siding they will likely coordinate with one another, and a cool-toned roof and cool-toned siding will also coordinate well.
This is a good rule of thumb that can help you determine if two colors can work together.
Pro Tip: many people are unaware of the fact the quality of the sunlight can have a great impact on the tone of your roof and siding. In the north, sunlight has a cool, bluish undertone, while the further down south, the tone of the sunlight becomes warmer and more reddish.

This means that cool grey and blue roof and siding combinations that look beautiful up North, will look washed out in states like Arizona and Florida.

When choosing your exterior siding and roofing colors, always make sure to look at real samples in daylight, to get the most accurate perspective.
Average Roof Replacement Cost in US:
Low End

$4392

Mid Range

$5291

High End

$6614
Subtle Versus Dramatic Roof Colors
Color can be used to create very subtle or very dramatic looks for a home, and changing just one color on the exterior can have a significant impact on its appearance. It's helpful to determine the look that you want ahead of time.
Do you want a subtle, understated exterior or something more impactful and dramatic?
Generally, the more contrast you add to the exterior, the more dramatic the final look. The less contrast, and the more the different colors have in common, the more subtle and quiet the final look.
An example of this would be to use a very cool-toned, blue roof with a tan, warm-toned siding to get a more dramatic look and using a green, warm-toned roof with a tan home for a more subtle appearance.
Another very popular roofing and siding combination that is very dramatic is to have black roof shingles and white or off-white house siding.
GAF roof shingles have a number of black or close to black shingle colors, both in the budget friendly 3-tab as well as architectural and designer shingles.
Going dramatic does not mean needing to have bold or bright colors, it just means increasing the contrast between the siding and roofing colors so that they stand out more distinctly from one another.
Colors Of The Roof Trim and Accents
It's not just the siding and the roof that you need to consider when coordinating your exterior colors. You also need to pay attention to the accents and trim to get a desired look.
For example, having the trim coordinate with the roofing color can help create a very subtle and cohesive look for the entire home. This gives room to play around more with the siding and accent colors.
The trim can also be used to break up and create a mid-point between the roof and the siding. For example, if you have a very bold, colored home such as Barn Red, then any roof color is going to contrast it.
If you choose a neutral-colored trim, it can act as a break between the siding and the roof. This can help quiet down the design and stop the contrast from becoming too stark. The key is to help balance the two areas so that one doesn't overwhelm the other.
Trim can also be used to create a more vibrant appearance if the roof and the siding colors are too similar. In that case, using a bold colored trim keeps your home from appearing too bland. Once again, the balance between the trim, the roof and the siding is what makes the design work.
Average Roof Replacement Cost in US:
Low End

$4392

Mid Range

$5291

High End

$6614
How to Match a New Siding Color to Your Home's Current Roof
Creating a new color palette for your home's exterior is exciting, but can also feel overwhelming. With so many options for roof and siding color combinations, it helps to get advice from the experts.
James Hardie, one of the major siding manufacturers, offers an Exterior House Color Visualizer which allows you to experiment with house and roof color combinations that have been curated by color experts.
You can choose from a variety of color options from the James Hardie line of ColorPlus Technology siding and trim and then use their visualizer tool to interactively pair the siding with the most popular roof colors. You can play around with different combinations on various home styles until you find the one you like best for your home.
If you are planning to keep your home's existing roofing and just change the siding, there is a good rule of thumb for matching siding color to your home's roof: pair a warm color with another warm color, or a cool color with another cool color.
For example, if your home has a warm-colored roof in a shade such as brick red or rusty tan, pick siding in a similarly warm shade such as tan, beige or brown. For a roof with shingles in a cool color like black or slate gray, select a cool color of siding such as blue, gray or green.
James Hardie's ColorPlus palette can help you find the right siding color to match a roof in either a warm or cool shade.
How to Match a New Roof Color to Your Home's Existing Siding
If you are re-roofing your home and looking at how to match roof shingles to your house color, there is one rule to follow: stick with the basics. The most popular colors of roof shingles are shades of black, brown, gray, and red.
Today, variations of black, brown, gray, and red roof colors are available in a variety of different roofing materials.
Bring samples of roofing shingles home with you and hold them next to your siding to see which classic color complements your home best.
Try experimenting with lighter shades for a brighter look, or darker shades for a more dramatic effect.
If you are looking for a more upscale look for your roof, consider installing designer or architectural shingles instead of 3-tab singles, which have a much flatter appearance.
Keep in mind that if you are installing a metal roof, your color pallet is slightly more limited than if you are installing asphalt shingles.
Also, the colors are often brighter and bolder on a metal roof, especially on standing seam or corrugated roofing.
Average Roof Replacement Cost in US:
Low End

$4392

Mid Range

$5291

High End

$6614
7 Things To Consider Before Picking A Roof Color
Here are seven things you should think about it before making a final selection for your roofing color.
1. The climate in which you live. The color of your shingles can affect the temperature in your attic by 20 to 40 degrees. This can make a big difference in the heating or cooling cost of your home.
Light shingles deflect sunlight and help keep temperatures down in hotter climates, while dark shingles absorb heat and help homes stay warm in colder climates. Dark shingles also help snow and ice on your roof melt faster.
2. Coordinate the color of the roof shingles with colors found elsewhere in the bricks, wooden siding, stone, stucco or trim on your home.
For example, a dark gray or black roof will look good with a gray or blue house, while a brown, cream or tan colored house will match better with brown shingles or a mix of cream and brown. Green, red, yellow, or other colors have more flexibility and can be accented by brown, gray, or black.
3. Your architectural style and the colors of your home. Keep in mind that as a rule of thumb, dark colors make a home look smaller and light colors make a home look larger.
4. Whether or not you want to "make a statement". Depending on this factor, you can go ahead and pick an unusual color combination for your home or more subtle colors, if you want to be more traditional.
5. Neighborhood considerations such as a homeowner's association. It's also nice if your roof doesn't exactly match or clash with your nearby neighbor's roof.
6. What is your roof's pitch? The higher the pitch of your roof, the more visible your shingles will be from the street level. You can select a roof color that will complement and enhance the architectural style of your roof, by easily drawing attention to it.
7. The availability of roof colors in your area. This is an important consideration because the color/brand you want may not be available in your area.
Many roofing shingle manufacturers have particular colors available in a certain region, while other colors may not be available. Before settling on a color, make sure to call the local supplier for the roofing brand you want and make sure that the color is available.
Some roofers will bring shingle samples that are readily available to your home so you can view the color next to your siding. This helps makes the decision process easier.
Best Roof and Siding Color Combinations
To eliminate a lot of the guesswork involved in picking just the right siding and roofing colors, here is a chart that represents some of the most popular and best looking roof and siding combinations.
| HOUSE SIDING COLOR | BEST MATCHING ROOF SHINGLE COLOR |
| --- | --- |
| Red | Dark Brown, Black, Dark Grey, Dark Green |
| Light Grey | Dark Grey, Black, Dark Green, Dark Blue, White |
| Beige/Cream | Brown, Black, Grey, Dark Green, Dark Blue |
| Green | Any light cream, off yellow color, ivory, grey, light brown |
| Brown | Black, Charcoal, Grey, Green, Blue, Browns that are lighter or darker than siding color |
| Blue | Grey, Brown, Black, White |
| White | Almost any color including Brown, Grey, Black, Green, Blue, White |
| Brick | Shades of dark grey and black |
| Stucco | Dark and medium shades of grey, shades of brown, as well as the colors of clay tile |
| Weathered Wood or Log Houses | Brown, Green, Black, Grey |
When To Use Blended Multitone Roofing Colors
Asphalt shingle lines are produced in solid colors and blends. A design principle when it comes to blending is that the plainer the siding is, the more a blended roof color pattern is needed to make a house look interesting and appealing.
A solid black roof on a home with dark brown wood siding doesn't create a visually attractive color combination. Picture that same home with shingles that have a charcoal base but flecked with greens, tans and brown. Thus, a more appealing and interesting combination is created.
On the other hand, if the house siding color is varied, perhaps multiple shades of brick or an elegant stone front with varied colors, then color-blended shingles will clash. A solid color roof is best in these scenarios.
You will find the widest selection of blended multitone colors from premium asphalt shingles manufacturers such as CertainTeed and Malarkey Shingles.
In general, its the premium and architectural shingles that will have these beautiful multitone color shingles.
Tips For Choosing Light Versus Dark Roof Shingle Colors
Dark roofing colors draw more attention than light colors do. You can apply this principle to your shingle color choice to give your home the desired balance in its appearance.
A light color will typically make your home appear larger and will also draw attention to any beautiful exterior features. On the other hand, a darker color roof can hide imperfections in the siding, trim, etc., and create focus on the attractive features of the roof itself.
Multi-level homes often feature darker shingles to make the roof look more substantial in order to balance the height of the house.
Ranch-style homes are better served by medium colors. Dark shingles can make a single-story home appear to be "all roof," especially if it is a tall, steeply pitched roof or a hip roof.
Light-colored roof shingles on a two-story can look out of balance, especially if the roof has a lower pitch such a 4/12 or 6/12.
Which Is Better: Light Color Roofs or Dark Roofs?
Energy.gov recommends lighter-colored roofs for houses in warm and hot climates. However, they note that light roofs may increase energy costs in cooler climates.
Think about how a dark roof affects a home during spring and fall. Outside temperatures are cooler in the fall and winter, so you probably want a little extra heat inside to stay warm at night. A dark roof brings some of that desired warmth indoors naturally, allowing you to run your furnace or boiler at a lower setting.
There's no straightforward answer to which is better, light roofs or dark roofs. Ultimately, the best roof color for your home is the color you like best.
You don't have to say goodbye to your dark roof unless you want to reduce your summer cooling bills. Plus, advances in roofing materials and color selection mean you can likely find a color you like in a roofing material that suits your home's climate.
Although light-colored roofs have definite advantages, your best bet is to consult local roofing specialists. They can recommend the best roof colors if you want to switch, and they know reliable solutions to enhance energy efficiency or prevent ice dams if you like your current roof color.
As you consider changing roof color or material, keep your Home Owner's Association (HOA) restrictions in mind. Some neighborhoods have rules stating which colors or materials you can use on your roof. Check the HOA guidelines before making any final decisions about roof changes.
What Is the Most Popular Roof Color?
The most popular colors of roof shingles are shades of black, brown, gray, and red.
These popular shingle colors stem from the materials that builders have been using for centuries: slate, wood, metal, and clay. Today, variations of black, brown, gray, and red roof colors are available in a variety of different roofing materials.
For metal roofing, the most popular metal roof colors are shades of green or grey.
However, when it comes to metal roof shingles, or stone-coated steel roof shingles, such as DECRA, you have a much larger color pallet that is actually very similar to the colors you would find in traditional asphalt shingles.
How Roof Color Affects Snow Melt
Dark roofs absorb more heat and have a reputation for helping snow melt. This notion is another reason dark roofs remain popular in northern areas. But do dark roofs really help snow melt away? Probably not as much as you think.
First, consider that northern cities have fewer sunny daylight hours during the cold winter months. And less sunlight exposure means fewer beams beating down on a roof and less time for the roof to absorb that heat.
Next, remember that even black roofs may not actually appear dark during the winter-because they're covered in snow. The white powder actually reflects away much of the sunlight, so the dark roof underneath cannot absorb heat and melt the snow.
Dark roofs may have a small snow melt effect but not a sizeable one. Similarly, if your roof experiences winter problems like ice dams, your roof color probably isn't the primary culprit.
More likely, insufficient attic insulation and poor roof ventilation create the problem. Ask a roofing specialist to evaluate your roof and recommend ice damming solutions.
How Roof Color Reflects or Absorbs Heat
Roof color affects your home's internal temperature. In general, lighter-colored roofs reflect away heat rays from the sun, but dark-colored roofs absorb much of that heat and transfer it into the rooms below.
Or course, color isn't the only aspect of your roof that affects home temperature. The roofing material also affects how reflective your roof is.
For example, asphalt shingles are less reflective than metal or light color PVC membrane materials (used on a flat roof). This quality means even tan asphalt shingles may welcome more heat into your home than a dark brown metal roof.
How Does Your Roof Color Affect the Temperature of Your Home?
If you have a light roof, your home absorbs less heat through the roof during summertime. As a result, your air conditioner operates more efficiently, uses less energy, and leads to lower utility bills.
In contrast, a dark roof likely raises the temperature inside your home's highest rooms. Your cooling system works harder to compensate for the extra heat, and your bills slowly rise.
During the winter, the opposite conditions hold true. A dark roof brings in more desired heat from the sun than a light roof. This feature makes dark roofs advantageous in colder climates with long winters and short summers.
What Is The Most Energy Efficient Roof Color?
There are many ways in which you can cut down on air conditioning costs and keep your home cool, such as insulating your windows and opening them when you want to let the breeze in.
Another factor is your roof. If you are overdue for a new roof, make sure to think about energy efficiency when making your decision.
Light Colored Roofs
Light colors are better for hotter climates because they reflect heat rather than absorb it. In the summer, your indoor air temperature will stay cooler with a light-colored roof compared to a similar home in the same climate with a dark roof.
The residual benefits of a light-colored roof in the summer are that your air conditioning (AC) will work less hard, will cut down on your utility bills and prolong the life of your AC system.
Dark Colored Roofs
Dark roofs are great at absorbing heat which is great if your primary goal is to keep heat in during the colder months of the year. A dark roof can reach temperatures that are much higher than the outdoor air temperature and can reach as high as 175 degrees Fahrenheit.
This is bad for the temperature in your home, and also the heat that your roof is releasing into the environment.
Other Energy Efficient Roofing Options
Many cities and states have started promoting "cool roofs". These are essentially light-colored roofs that also have the ability to reflect much of the heat that comes at it. The "cool roof" transfers less heat into the home and also cuts down on greenhouse gas emissions.
Pro Tip: If you are looking for asphalt shingles that incorporate cool roofing technology consider the following products:

– Owens Corning Duration Shingles
– CertainTeed Landmark Solaris
– IKO Solar Reflective Shingles
– GAF Timberline Cool Roofing Series Shingles
Also, all metal roofs even those with darker colors, are consider "cool roofs" because their special coating reflect heat rather than absorb it.
Keep in mind that the roof color is only one factor. Roofing material, insulation and the integrity and age of the roof also impact the efficiency in terms of heat transfer or retention.
Best Roof Color Visualizer Tools
Many shingle brands have online tools and apps that allow you to choose a home similar to yours from a large collection of images. You can then try different shingle colors on the house.
Many of these programs allow you to also select a siding type and color, too. Here are four resources to try:
Owens Corning Design EyeQ – Select roof, siding, accessories such as trim and railing to see how the colors work together. You can also upload a picture of your own house to see how the colors will look.
IKO Roofviewer – You can select an image of a home type similar to your own, such as a Colonial, Ranch or Tudor-style. Then you can change the exterior components including roof, siding and shutters. This is also available as an app.
CertainTeed ColorView – This has a prepared suite of design tools including ColorView, which also lets you try different colors on images of houses.
ColorCoach – This "virtual swatch book" to give you more confidence in your color choices. TrimIt lets you play with different trim colors. CurbAppeal is another visualizer app.
Menards Design-Its a Roofing and Siding Visualizer – You can upload a picture of your home or choose from the gallery. Then, you can change the exterior colors of the siding and other components.
GAF has similar tools include their GAF Color app.
Install Roof Shingles

$4872


Average price

Install Metal Roof

$10253


Average price

Install Flat Roof

$8257


Average price

See costs in your area Start Here - Enter Your Zip Code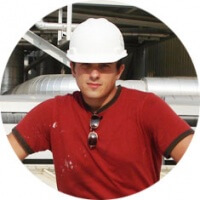 This roofing guide is presented by Leo B.

I've been a roofer for 15 years, and specialize in Metal Roofing and Flat Roofing.

Have a roofing question or issue? Ask me any roofing question!

Roofing Contractors - join our free Local Roofers directory to get more customers!