Installing Class 4 shingles will protect your roof against hail and wind storms, as well as costly damage from extreme weather.
On average, Class 4 impact resistant shingles cost $4,960 – 8,950 installed on a 1,600 sq. ft. roof. This is about 10-20% more expensive than classic 3 tab of architectural shingles.
If you are ready to replace your old roof, contact quality roofing pros in your area for FREE estimates.
How Much Do Impact Resistant Shingles Cost?
You may be surprised to learn that Class 4 IR shingles are not a lot more expensive than regular architectural shingles. They are even cheaper than many luxury or premium quality asphalt roof shingles.
On average, for materials only, impact resistant shingles cost $42-50+ per bundle (1 bundle = 33.3 sq. ft. of roofing) The price varies based on manufacturer, as well as your location.
For example, Atlas and Owens Corning IR shingles will be in the $40 per bundle range, where as GAF, and CertainTeed Class 4 shingles will be in the $50+ per bundle range.
Thus, per 100 sq. ft. (1 square) you are looking to spend $136-150 for materials only. There is also waste of about 10% as well as any applicable taxes in your state. So on a 1,600 sq. ft. simple cape or ranch style roof, you are looking to spend $2,400 – 2,650 for shingles themselves.
Additionally, you need to add $40-50 per square for roof underlayment, nails, flashing, lead, ridge and hip caps, vents, etc. For a 1,600 sq. ft. roof this ends up being $460-800. This covers all your materials needed to complete the install.
When it comes to professional installation, there really should not be much difference in the cost to install regular vs IR shingles. This should be between $125-300+ per square installed. Most jobs are typically somewhere in the middle: $175-200 per square, average.
This includes tear off of one layer of shingles. For a 16 square job this is $2,000-4,800 Typical labor for this job will be around $3,000.
Finally you need a building permit and a dumpster for trash disposal. This can cost between $100 in states like Tennessee, Alabama, etc. to $500-700+ in states like California, MA, New York, Connecticut.
In the latter states, dump fees are $120 per ton and a 16 square roof, one layer ends up being about 2 tons jut for shingles.
So the total cost to install an impact resistant asphalt shingles roof on a 1,600 sq. ft. home is $4,960 – 8,950
Here is a break down of the material and labor costs to install impact resistant shingles on a 1,600 sq. ft. roof.
| Item | Cost per square (100.sq. ft) | Cost for a 1,600 sq. ft. install |
| --- | --- | --- |
| Impact resistant shingles | $136-150 | $2,400-2,650 |
| Roofing accessories | $460-800 | $460-800 |
| Professional labor cost | $125-300 | $2,000-4,800 |
| Permit and dump fees | N/A | $100-700 |
| Total Cost | $721 – 1,250 | $4,960 – 8,950 |
What Are Impact Resistant Shingles?
Class 4 shingles, also known as impact resistant shingles, or IR shingles can withstand more powerful impacts than any other type of roof shingles.
As a result, they are better able to protect your roof from severe leaks and various types of structural damage that require expensive repairs or early roof replacement.
Class 4 shingles are rated to resist hail impact and are designed to withstand winds of up to 110 mph. This is the highest class of IR or impact resistant shingles you can get.
To obtain this special classification, roofing shingles must undergo very rigorous testing. This test is carried out by the Underwriters Laboratory (UL). The UL came up with the UL 2218 classification alongside the Institute of Business and Home Safety that works in conjunction with roof shingles class ratings.
The name of the test is the UL 2218 Class 4 Impact Rating test. During the procedure, steel balls of different sizes are released onto shingles (and other roofing materials) at 90 mph from heights ranging from 12 to 20 feet. The balls are dropped twice onto the same area.
Depending on how the shingles perform in this test, their impact-resistance classification is determined. To receive a UL Class 4 impact-resistance rating, shingles need to endure two impacts by a 2" diameter steel ball without cracking or showing any other type of damage to its structural integrity.
More specifically, the shingle's exterior surface, backing and interior layers must NOT show any signs of cracking, tearing, fractures, splitting, or any other evidence of compromised material integrity.
If the shingles under-perform, i.e. get damaged, they receive a lower rating. Class 1 is reserved for the least resistant shingles.
This table summarizes the different classes of shingles based on the performance on the impact resistance test.
| Shingle Rating | Impact Resistance Performance |
| --- | --- |
| Class 1 | Shingle did not crack when hit twice in the same spot by a steel ball 1.25 in. diameter |
| Class 2 | Shingle did not crack when hit twice in the same spot by a steel ball 1.50 in. diameter |
| Class 3 | Shingle did not crack when hit twice in the same spot by a steel ball 1.75 in. diameter |
| Class 4 | Shingle did not crack when hit twice in the same spot by a steel ball 2.00 in. diameter |
Building codes that mandate the class of impact-resistant shingles vary in each state. This largely depends on weather conditions the shingles have to resist.
For instance, states that experience frequent hailstorms are likely to require shingles and other roofing materials to possess a Class 4 impact-resistance rating.
Class 4 impact-resistant shingles can be made using different roofing materials, such as asphalt, metal, or rubber. Here we will focus primarily of impact resistant asphalt shingles.
Pro Tip: when reviewing various shingle products that claim superior durability, make sure that this shingle actually has a Class 4 impact rating.

This is the only way to be sure that this roofing product is actually durable enough to withstand severe weather conditions.
Cost To Install Impact Resistant Shingles
Keep in mind that roof installation costs will actually vary widely depending on your geographic location.
Higher income areas will have labor prices that are up to 20-30% higher compared to lower income areas and about 15-18% higher than the national average prices that are quoted on many online websites that provide roofing estimates.
If you want to get an accurate price estimate based on your geographic location, you can use our dedicated Roofing Shingles Calculator that will provide quotes based on your zip code.
Pro Tip: You should bear in mind that some roofing companies might try to charge you a lot more than necessary to install the impact resistant shingles.

While its true that the shingle itself costs more money, the labor to install the roof should be no different than any other type of asphalt shingles.

On average, the price of upgrading to Class 4 impact-resistant shingles is about $50 per square higher than the cost of your previous shingles.

With that in mind, if a company offers to install its Class 4 shingles for $500 per square, it's too much. Don't accept such offers, and try to find another shingle installer.

Again, remember that this an average price and it may be different in your location.
Different Grades Of Roof Shingles?
When it comes to selecting asphalt roofing shingles, you can choose from three grades of products. They are divided into lower-priced, mid-range, and high-end shingles. Several factors determine this division. The main ones are durability, warranty, longevity, design and cost.
If roofing cost is a primary concern, you can use our Roofing Calculator to get a quick and accurate estimate on the price of different roofing materials.
Top roofing manufacturers such as GAF, CertainTeeed, IKO, Atlas, Owens Corning and Malarkey offer shingle products in each of the three grades of shingles.
Below are all three grades of roof shingles:
3-Tab Shingles
3-tab shingles are the lowest-quality shingles on the market. Their name comes from the design that consists of three tabs. Even though they've been used for decades in the roofing industry, they have the shortest warranties and feature minimal thickness.
These shingles are a great budget-friendly roof replacement option for rental properties or starter homes in areas with median property prices. They preform best and last the longest in mild climates, without severe temperature fluctuations.
Architectural Shingles
Architectural shingles (a.k.a. dimensional shingles) are designed using more advanced technologies and materials, and therefore offer more reliable roof protection. They're thicker and more durable than 3-tab shingles and have longer lifespans (up to 30 years). In addition, you can generally get better warranties with architectural shingles.
Another huge bonus is that architectural shingles are designed to offer superior curb appeal and often replicate the look of premium roofing materials such as cedar wood, clay tile and slate stone.
Based on both price and performance architectural shingles are the most popular grade of shingles, preferred by the majority of homeowners across US. Roofing manufacturers have the most product offerings for architectural shingles.
Most popular architectural shingles are made by GAF and CertainTeed and the companies go head to head, competing which shingle is the best.
Here is an in-depth look at the differences between 3 tab vs architectural shingles.
Premium/Luxury Asphalt Shingles
Premium (luxury) shingles are products of the highest quality. Accordingly, they are also the most expensive shingles. They are thicker than the previous types, with a wider variety of shapes available. Moreover, they are more appealing due to greater texture options, and their warranties are longer.
Various premium styles have the three-pile thickness, and resemble slate or wood shake roofs. However, since extra thickness means additional weight, the installation process is typically much harder than with lower-grade shingles.
Also, premium shingles put much more pressure on your roof's structure. For this reason, you should get an experienced contractor to assess whether your roof can handle the weight, and whether it may need additional structure reinforcement.
Regardless of the type of shingles you opt for, don't forget that they must adhere to specifications and standards in your area. This way, you'll ensure that your shingles can withstand the impact, fire, and wind conditions in your location.
Usually, class 4 shingles are found in the architectural or premium grade roofing products.
Class 3 vs Class 4 Shingles
As mentioned earlier, the impact resistance of shingles refers to their ability to endure damage and impact caused by storms and hail. The steel ball test is used to measure this resistance. Based on the test results, it's easy to set Class 4 shingles apart from Class 3 shingles (and the remaining two types).
In particular, shingles earn a Class 3 impact-resistance rating if they don't crack when the ball hits them twice in the same place. On the other hand, a Class 4 impact-resistance rating only goes to shingles that don't get damaged at all in the process.
If you get a Class 4 impact-resistant material, your home will receive the best protection. Nevertheless, during extreme weather conditions such as large, wind-driven hail, there's still some possibility of damage.
The shingles will protect your roof during average hail storms, but if it's an especially bad one, there's still some risk of damage.
Are Class 4 Shingles Worth It?
Generally, installing Class 4 shingles is a wise investment if you live in a region that is frequented by severe weather and major roof damage is common.
In the US, a large number of residents lose their roofs due to hail and wind damage each year, but certain areas are more prone to hailstorms than others. Therefore, the higher the risk in your area, the more advisable it is to install Class 4 impact-resistant shingles.
Although their cost is 10-20% higher than the price of other types of shingles, the investment pays off in the long run. This is because the installation of such shingles lowers your maintenance costs, and may help you avoid an untimely roof replacement.
On top of that, many insurance companies provide discounts to households with Class 4 shingles, making up for the higher cost of their installation.
To help you understand how hail-prone some areas of the US are, here's the list of the states with the most hailstorms in 2019:
• Texas – 872 hail events
• Kansas – 538 hail events
• Nebraska – 430 hail events
• South Dakota – 302 hail events
• Colorado – 294 hail events
If you live in one of these areas or in a location with other extreme weather conditions, installing Class 4 impact-resistant shingles is your best course of action.
If you are considering spending extra money on a more durable roof that provides lasting protection, its a good idea to also consider metal roofing.
Metal roofs also have a Class 4 impact resistance rating and are in general a lot better suited to withstand inclement weather than even the best asphalt shingles roofs.
Its possible to install a relatively cheap metal roof that will cost either the same or be slightly more expensive that a good quality impact resistant asphalt roof.
Best Impact Resistant Shingles
There are many producers of shingles, but some make better Class 4 impact resistant shingles than others. Here's a list of reliable impact-resistant shingles, and their respective manufacturers:
1. Owens Corning Duration – TruDefinition Duration Flex Shingles
Owing to their UL 2218 Class 4 rating, TruDefinition Duration Flex shingles offer you the best hailstorm protection possible. Owens Corning makes them with a blend of modified SBS (styrene-butadiene-styrene) polymer asphalt. This gives the shingles a rubberizing effect, making them pliable and more flexible.
As a result, the shingles are more durable, tougher, and can withstand more severe storm conditions. Another benefit of these shingles is the nailing technology used in their production.
Namely, Owens Corning uses SureNail Technology, which helps make the shingles extremely durable and strong. Their shingles also feature triple-layer protection, great wind resistance, and outstanding grip.
2. Owens Corning Duration – TruDefinition Duration Storm Shingles
TruDefinition Duration Storm shingles also offer reliable roof protection. They feature two patented systems: the SureNail Technology, and the WeatherGuard technology that safeguards against failure due to impact.
Thanks to their fabric strips, the shingles prevent blow-offs due to winds of up to 130 mph. In addition, the shingles can last a lifetime if you maintain them properly.
3. Owens Corning Duration – TruDefinition WeatherGuard HP Shingles
TruDefinition WeatherGuard Hp Shingles are a durable and stylish solution for your roof. Their endurance comes from the impact-resistant webbing located at the shingles' base, and the patented composite design.
The Tru-Bond sealant is also there to ensure outstanding holding power against high winds. The shingles should provide great protection, considering the limited warranty against 130-mph winds, and a 10-year limited warranty for algae resistance.
Another convenient feature of the shingles is easy installation and handling due to the lack of SBS modifications.
This sets them apart from other Class 4 impact-resistant shingles. You should experience minimal granule loss, and the shingles won't fuse during high temperatures.
4. CertainTeed IR Shingles
CertainTeed is one the leading shingles manufacturers and it offers a number of attractive IR (impact resistant shingles) at a number of price points.
All their impact resistant shingles are manufactured using two laminated layers made of high-quality asphalt. The layers are placed on a base mat that has added fiberglass backing for extra protection.
All IR shingles come with a 110 mph mile per hour wind warranty and a limited Life Time warranty against manufacturing defects.
The most economical of the impact resistant shingles is the architectural Landmark IR shingle. It comes in 8 beautiful colors and offers a distinguished dimensional appearance. Its a major step up in protection compared to traditional architectural shingles.
If you are looking for a fancier looking shingle that is also impact resistant you can go for Belmon IR (replicates the look of slate and comes in 6 colors) or Presidential Shake IR ( replicates the look of cedar shake and comes in 4 colors).
For extra protection against inclement weather, you can install a premium Northgate shingle. Its made from a blend of premium asphalt and SBS modified that greatly increase the shingle's durability.
SBS is a rubber-like material that is used to greatly increase the pliability and weatherability of asphalt shingles. Northgate shingles are available in 11 beautiful colors.
Did You Know? Apart from making your shingles more flexible, SBS helps them retain granules. This maintains the UV resistance of your roof.

Compared to traditional asphalt shingles, SBS modified shingles have been tested to show the following improvements:

Tear Strength – 40% improvement
Nail Pull Resistance – 40% improvement
Granule Loss – 15% improvement
Atlas StormMaster Slate and Shake Shingles
The StormMaster Slate and Shake Shingles Atlas makes should resist pounding rain, high winds, and destructive hailstorms. The shingles are infused with SBS, making them strong, flexible, and durable. This enables the shingles to ensure ideal water, wind, and impact resistance.
During the production process, SBS merges with other raw materials in the shingles. This creates an elastic system with rubber-like properties, making it flex upon impact.
Even though the StormMaster Shake and Slate shingles offer no warranty against hail, they'll still resist it better in comparison to regular asphalt shingles.
The shingles come with a limited warranty against winds of up to 130 mph. One of the insurance companies that have endorsed Atlas is the American Family Insurance. The company has praised Atlas for its credit, warranty claims, and discounts.
Additionally, there's the Scotchgard Protector by 3M, preventing the development of black streaks caused by algae.
Malarkey Legacy Shingles
Legacy Shingles produced by Malarkey are architectural-grade shingles reinforced with the resistant NEX polymer. This enables excellent granule adhesion, Class 4 impact resistance, and great protection in extreme weather conditions. Moreover, you have the option to add the Scotchgard 3M Protector to fend off black streaks that algae cause.
There are also three types of warranties available:
• Limited Lifetime Material Warranty
• Limited Warranty against Winds of up to 110 mph
• Enhanced Warranty against Winds of up to 130 mph
IKO Nordic Shingles
According to IKO, their Nordic Shingles' design combines several features of different popular asphalt shingles. This has helped them create a top-class shingle in terms of impact protection. On top of that, you can get them in nine HD colors.
The starting point of the Nordic Shingles' production is a mat made of durable fiberglass. Afterward, IKO adds a thick layer of Polymer Modified Asphalt.
This makes their shingles resilient, strong, and impact-resistant. Furthermore, IKO installed its ArmourZone reinforcing band to each shingle.
GAF – Timberline AS II Shingles
Timberline AS II Shingles is a combination of the original Timberline Shingles and SBS. The mix has a Class 4 impact-resistance and a Class F wind rating (endures winds of up to 130 mph).
Also, the shingles are designed using the Advanced Protection Shingle Technology. This reduces the consumption of natural resources without lowering the protection of your house.
Other benefits of these shingles include the StainGuard Protection that prevents blue-green algae discoloration, and a lifetime transferable warranty during the initial 10 years.
Enviroshake Shingles
Unlike all the other shingles we listed aboive, Enviroshake shingles are made of rubber rather than asphalt and fiberglass. To prove their reliable Class 4 impact-resistance rating, Enviroshake states that the company had no warranty claims after the 2010 Calgary hailstorm.
Their shingles also offer great UV protection thanks to a built-in sunscreen made of anti-oxidants and hindered amine light stabilizers (HALSs). You can also get outstanding wind resistance with Enviroshake, given that their shingles resist wind speeds of up to 180 mph.
Also, Enviroshake is one of the most dependable rubber Class 4 shingles producers. Although it's a recent addition to the composite roofing industry, it delivers exceptional performance with its shingles. One of the reasons why you might prefer rubber shingles to those made of asphalt is their energy-efficiency.
About 95% of the materials the shingles are made up of are recycled materials, which is rare in this line of business. In spite of this, Enviroshake's shingles retain their great looks.
The materials Enviroshake uses include recycled tires, plastics, cellulosic fiber, and plastics. The enterprise is environmentally friendly, and its materials have UV protection, wind, hail, pest, and mildew resistance.
Enviroshake's rubber shingles come with a 50-year warranty, and they have passed the FM Approvals 4473 along with the UL 2218 testing.
Did You Know? Algae discoloration comes in the form of uniform discoloration or streaks. Therefore, you shouldn't mistake it for tree or moss droppings, which normally produce only localized discoloration.
Benefits of Installing Class 4 Impact Resistant Shingles
Since impact resistant shingles are a premium roofing material, their cost is higher than regular shingles. Still, you should get your money's worth, especially if you live in a risky area with frequent wind and hail storms.
Some of the most notable benefits of installing Class 4 impact-resistant shingles include:
• Lower frequency of roof repairs, or no repairs whatsoever – Knowing that you have proper protection for your roof, you can almost rest assured that the shingles will withstand powerful impacts. The smaller the damage, the less frequent the roof repairs.
• Longer roof lifespan – If you install shingles, they'll be the only defense your roof has against hailstorms and other weather conditions. The more durable they are, the more likely they are to remain unscathed year after year.
• Save some money on insurance and premiums – Homeowners who install Class 4 impact-resistant shingles are normally entitled to discounts by insurance companies. Some insurance companies offer as much as 25% discount on their premiums.
Also, there may be a particular brand of Class 4 Shingles that an insurance company in your area endorses and is willing to give a discount on premiums for. To find out if this is the case in your area, reach out to your insurance company.
• No increases in insurance deductibles and premiums during renewals – since you need to pay a greater amount of money than usual to install Class 4 shingles, some insurance companies can be generous with their deductibles and premiums. So, you should be able to keep your current rates without experiencing rate hikes in the future. But to be sure, reach out to your insurer.
Don't Take a Chance
Remodeling or getting a new roof is a large investment. For this reason, you want to make sure to get the highest-quality shingles available to minimize the risk of additional costs down the line.
That's where an impact resistant roof comes into play. It is the most reliable anti-hailstorm solution on the market. Despite the fact this roof will cost you more than shingles with a Class 3 or lower rating, it will provide much better protection, and ultimately save you a lot of money.
Choose the manufacturer you prefer, the desired shingles, and your home will be much safer after the installation.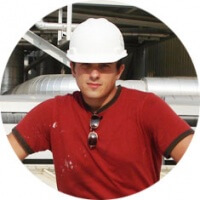 This roofing guide is presented by Leo B.

I've been a roofer for 15 years, and specialize in Metal Roofing and Flat Roofing.

Have a roofing question or issue? Ask me any roofing question!

Roofing Contractors - join our free Local Roofers directory to get more customers!