|
If you are looking for top of the line asphalt roofing shingles that will be more durable and longer lasting than your typical asphalt roof, you cannot go wrong with CertainTeed shingles.
In addition to quality construction, CertainTeed offers cutting edge shingle designs and a beautiful array of colors for its numerous shingles products.
Once you are ready to replace your old roof get free price estimates from local roofing pros.
How Much Do CertainTeed Roof Shingles Cost?
Typical Price Range
Average:
CertainTeed roofing shingles are on the pricey side, compared to other asphalt shingles, and installing them on a 1,600 sq. ft. roof will cost you about $9,600 – 14,400, including materials and professional installation.
Your final cost will depend on the type of roofing shingle you pick as well as local roofing labor charges.
CertainTeed manufactures some of the most reliable composition shingles on the market. However, their prices for asphalt shingles are the highest in the roofing industry.
Since the list of all their shingles products is quite extensive, here are the prices for the most popular CertainTeed Shingles (note, these are material prices only, and do not include the cost of professional roof installation:
• 3-Tab category – XT 30 IR: $62 – $76 per 100 square feet
• Most affordable architectural shingles – Landmark: $81 – $95 per 100 square feet
• Most popular architectural shingles – Landmark Pro: $114 – $124 per 100 square feet
• Premium architectural shingles – Landmark Premium: $142 – $152 per 100 square feet
• Most popular designer shingles – Grand Manor: $209 – $232 per 100 square feet
You can by some 3 tab and architectural shingles products by CertainTeed at Home Depot or Lowe's. This is especially convenient if you want to do the roof installation by yourself and also want to get fairly cheap roof shingles.
On the other hand, if you are looking for more upscale architectural or designer shingles by CertainTeed, you need to get them from a local roofing supply store or from your roofer.
CertainTeed Shingles Price vs GAF Shingles
Typical Price Range To Install A New Roof
Average:
$4,190 - $6,740
As we mentioned before, CertainTeed roof shingles cost more than their competitors. Lets take a look and compare the cost of popular architectural CertainTeed shingles to their biggest competitor – GAF shingles.
| Quality | Shingle Product | Cost per sq. ft. | Cost per roof square (100 sq. ft) |
| --- | --- | --- | --- |
| 3 Tab Shingles | | | |
| Economy | GAF Royal Sovereign | $0.69 | $69 |
| Economy | CertainTeed XT 25 | $0.74 | $74 |
| Architectural Shingles | | | |
| Basic | GAF Timberline Natural Shadow | $0.75 | $75 |
| Basic | CertainTeed Landmark | $0.78 | $78 |
| Good | GAF Timberline HD | $0.93 | $93 |
| Good | CertainTeed Landmark PRO | $1.20 | $120 |
| Premium | GAF Timberline Ultra HD | $1.35 | $135 |
| Premium | CertainTeed Landmark PREMIUM | $1.50 | $150 |
| Designer Shingles | | | |
| High-End | GAF Woodland | $1.50 | $150 |
| High-End | CertainTeed Grandmanor | $2.32 | $232 |
Other shingles brands, such as IKO, Malarkey, Owens Corning will be even cheaper than GAF. The price difference can be as much as 25-30% depending the class of shingles you are looking to get.
If cost is an important factor in your buying decision and you are not looking for top of the line designer shingles, it may not be worth it to pay more for 3-tab or basic level architectural shingles by CertainTeed. These will not be too different in quality and looks compared to competitor products.
You can use our Asphalt Shingles Calculator to get a better sense of how much it will cost to install an asphalt roof on your home.
CertainTeed Roof Installation Cost
Most People Spent:
$4,190 - $5,740
(For a 1600 sq. ft. Roof)
See costs in your area Start Here - Enter Your Zip Code
In addition to the shingles, you need to factor in the cost of professional installation. Its very important to realize that roof labor rates vary greatly across the US, depending on the median level of income in that area.
Thus, expensive cities and their suburbs, such as New York, Boston, San Francisco, Washington DC, Seattle, etc can have up-to 20% higher labor rates compared to the national average. This can translate into high roof installation costs, such as $5 – 6.5 per square foot.
Conversely, lower income areas in states like Nebraska, Alabama, Georgia etc, can have roofing installation prices that are 15-18% lower than the national average. This can mean very low installation costs, such as $2.25-3.25 per square foot.
On average, homeowners across the US report spending $3-4.5 per square foot for professional installation on a simple one storie ranch or cape style house.
Keep in mind that there are a number of factors that may increase the total labor cost:
– number of stories in your home. If your house is more than one storie there can be a 15-20% up-charge for labor
– accessibility issues
– roof complexity. If there are many roof valleys and penetrations, such as chimneys the cost of labor will go up
– number of layers of old roofing that need to be torn off and disposed off. Typically this costs $1.5 – 2 per square foot, depending on the number of existing roof layers
– condition of the roof substrate. If its damaged, rotten, leaking, etc and needs to be replaced, this can cost up to $1,000 extra.
When you find a roofing pro that you want to work with, make sure that you sign an itemized contract that includes the entire scope of work, all materials used (including accessories), as well as the deadline for work completion. Also, be sure to check his references and read online reviews about this company.
Did you know? A typical roofing installation quote should include the following items:

– removal and disposal of up to two layers of old shingles.
– installation of new roof underlayment
– chimney re-flashing
– in areas that have ice and snow, installation of the ice-and-water shield at the eaves and valleys of the roof should be included.
– 5-10 workmanship warranty.
Most People Spent:
$4,190 - $5,740
(For a 1600 sq. ft. Roof)
See costs in your area Start Here - Enter Your Zip Code
Brief Overview of CertainTeed Shingles Products
Being one of the biggest roofing shingles manufacturers in the US, CertainTeed offers a truly impressive array of shingles options, from budget friendly 3 Tab shingles to architectural (dimensional) shingles, to premium quality designer (luxury) shingles.
Now, let's take a look at the basic properties of CertainTeed shingles:
Traditional 3-Tab Shingles
• XT 25 – The XT 25 model is a durable shingle made with tough fiberglass. It features excellent resistance to winds of up to 60 mph. In addition, it has a 10-year algae-resistance warranty. What sets the 3 tab shingles by CertainTeed apart is their heavy weight.
These shingles weigh at least 200 lbs per roof square. By comparison other shingles weigh merely 180-280 lbs per square. Heavier weight means greater durability, resistance to impact and blow-off.
• XT 30 IR – these are one of the few 3 tab shingles in the industry that boast a Class 4 impact resistance rating. Heavy weight combined with sturdy fiberglass construction and an attractive color pallet makes these the best economical shingles on the market.
Architectural Shingles Series
• Patriot – Patriot is a single-layered shingle that resembles multi-layered shingles with its advanced colors. It comes with a 30-year warranty, making it a good and affordable choice overall.
• Landmark – these are one of the most widely installed shingles in the residential market. Landmark shingles are dual layered for extra protection and an extra dimensional look. You also have the greatest selection of colors in the industry to choose from. 10-year StreakFighter algae-resistance warranty.
• Landmark Solaris – the same build and design quality as Landmark shingles with the added benefit of cool roofing technology that can help keep your house comfortable in hot temperatures and will save you money on energy costs. In 2011, Landmark Solaris was recognized as one of the top 100 most technologically significant roofing products.
• Landmark Pro – these shingles have a thicker body for greater protection and have Max Def colors that are deeper and more vibrant, creating a more dramatic appearance for your roof. 15-year StreakFighter algae-resistance warranty.
• Landmark Pro Solaris – shingles combine cool roof performance, durability of double laminate body and the natural beauty of shake. These shingles are rated by the Cool Roofing Rating Counsel and can help you save on energy costs.
• Landmark Premium – this is a high-end, luxurious edition designed with great taste, and offering enhanced protection against all natural elements. 15-year StreakFighter algae-resistance warranty.
• Landmark Solaris Platinum – eco-friendly shingles that are ideal for areas with high temperatures. You get a bright, attractive color palette combined with an industry-leading solar reflectance value of over 40%.
• Landmark Solaris Gold – Extra granules and rich colors along with cool roof technology makes these shingles ideal for homes in areas where its hot and sunny year round. You will be saving money on cooling costs, while your home will get the best protection from the elements year round.
• Landmark IR – this is a Class 4 impact-resistant shingle with fiberglass and high-quality asphalt.
• Northgate – these are unique shingles that are specifically designed to withstand harsh, cold temperatures. The shingle's SBS composition enables it to stay flexible in very low temperatures (as low as 0° F). These shingles also boast a two-piece laminated fiberglass-based body and have a Class 4 impact resistance rating (the highest in the industry).
Northgate shingles even won the prestigious Product Innovation Award from Architectural Products Magazine, as a true testament to their unique durability and style.
• HighLand Slate – combines beauty with dependable performance. These shingles will protect your roof against winds, fire, as well as algae.
If you are not sure whether you want to invest into the more expensive architectural shingles, check out our guide on the Pros and Cons of Architectural vs. 3 Tab Shingles
Did You Know? With the addition of fiberglass to the shingles' core, less asphalt is required to achieve strength and durability. Hence, shingles with fiberglass are an environmentally-friendly option.
Premium Shingles Series
• Landmark TL – get the look of hand-split cedar wood, along with a random tab design and beautiful natural shadows. These shingles also boast superior durability thanks to the patented 3-layer laminate. 15-year StreakFighter algae-resistance warranty.
• Grand Manor – these luxurious shingles are the most popular of the premium products that CertainTeed offers. They boast a top-class wind, fire, impact, and algae protection. They are made from the most durable materials in the industry.
• Carriage House – top quality shingles that offer superior protection against high winds and fire. In particular, they resist winds of up to 110 mph, but you can upgrade your warranty to include winds of up to 130 mph.
• Belmont – these beautiful shingles mimic the look of natural slate with their high-contrast shadows and rich hues. They are impact-resistant, with upgrades to Class 4 impact-resistance available in the central U.S.
• Belmont IR – another exceptional product that looks like classic slate roofing. Apart from the great appearance, the shingles also boast first-rate wind, fire, algae, and impact resistance.
• Presidential Shake – these shingles have one of the most reliable fire resistance properties in the industry. They feature a lifetime limited warranty against all manufacturing defects.
• Presidential Shake IR – this is the toughest, heaviest, and thickest shingle available. Therefore, it can effectively resist natural elements. Additionally, they resemble luxurious cedar shakes.
• Presidential Solaris – this high-end shingle is double-laminated and eco-friendly. They mimic wood shakes but outperform natural wood roofs in terms of strength and durability and maintenance concerns.
• Presidential TL Solaris – the shingle is known for its cool roof color technology. It qualifies for a number of green programs, making it a great eco-friendly choice.
• Landmark TL Solaris – if you're looking for a green product, Landmark TL Solaris shingles are a great option. They are enhanced with the cool roof color technology, and feature natural shadow lines, in addition to the triple laminated shingle body.
Most People Spent:
$4,190 - $5,740
(For a 1600 sq. ft. Roof)
See costs in your area Start Here - Enter Your Zip Code
'
Colors of CertainTeed Shingles
When it comes to color choices for your new roof, CertainTeed will not disappoint, as it offers one of the widest selections of colors for any roof style from modern to classic.
For its most popular line on Landmark Shingles, you get an impressive array of 29 colors. CertainTeed's premium lines offer less colors, typically 9-11.
Landmark PRO and Premium Lines boast specially designed Max Def colors. These add an extra sense of dimension and depth to your roof by using more vibrant colors and adding extra surface granules. You can see a few of the sample colors in this product line below.
Luxury lines such as Landmark TL, Presidential TL, Belmont and Carriage House also boast random tab design and unique natural shadows. The overall look is very similar to natural slate or wood shake at a fraction of the cost. You can see a few of the sample colors in this product line below.
Do CertainTeed Shingles Offer Good Protection Against The Elements?
Generally, CertainTeed shingles perform quite well against the elements. Their shingles include several technologies with enhanced resistance:
Wind Resistance
The heavier weight as well as the patented nailing technology helps keep shingles in place during high winds.
The warranty for XT 25 shingles is at 60 mph, whereas XT 30 IR's warranty is at 70 mph. All the other models are warrantied against winds of up to 110 mph, with upgrades to 130 mph available.
If you live in an area with strong winds, its best to go for shingles that have at least 110 mph wind resistance, since wind blow off is one of the most common roofing problems that required costly repairs, or even replacement.
Did You Know? ASTM D3161 is the standard test for determining wind resistance of roofing materials, such as asphalt shingles.
Fire Resistance
Most shingles produced by CertainTeed have Class A fire ratings. Thus, your home should be properly protected from fires.
Algae Resistance
More than half of CertainTeed's shingles come with warranties of 15 years or more against algae discoloration. Their above-average algae resistance stems from the StreakFighter Technology that utilizes copper granules on all its lines.
Impact Resistance
CertainTeed shingles excel in impact resistance. The company offers 11 shingle models with premium impact resistance warranties. Even the XT 30 IR shingle is impact-resistant, which is rare for 3-tab shingles.
Check out our extensive guide on Class 4 Impact Resistant Shingles
How Long Do CertainTeed Shingles Last?
CertainTeed's most popular shingles belong in the Landmark series. Here's how long some of the most notable entries can last if properly installed.
Keep in mind that basic roof maintenance is necessary if you want your roof to have the longest possible lifespan it is designed for.
• Landmark: 20 – 30 years
• Landmark Pro: 40 – 50 years
• Landmark Premium: 50 years
• Landmark TL: 50 years
Pros and Cons of CertainTeed Roof Shingles
Let's review the biggest pros as well as the cons to installing CertainTeed roofing shingles on your home.
Pros
• A large selection of shingles: CertainTeed offers 24 shingle types in total. Whether you're looking for 3-tab, architectural, or designer shingles, you're guaranteed to find a shingle product that will match your budget and aesthetic needs.
• Luxury TL shingles: CertainTeed stands out from the competition in its offerings of luxury level TL Shingles. They boast three layers of laminate instead of two, which makes them significantly more durable, longer lasting and attractive with an enhanced 3D appearance of natural shake or slate. These shingles are an ideal choice for a higher-end property, where you are looking to boost your home's curb appeal without sacrificing vital protection.
• NailTrak shingle technology: NailTrak vastly improves shingle installation by providing a nailing area that is 1.5 inches wide. This is three times wider than that of most competitor laminate shingles. As of 2020, only GAF offers a wider nailing strip – its 1.81 inches wide. A wide nailing strip is incredibly beneficial because it increases the quality and accuracy of the install and ensures that shingles stay in place.
•CertainTeed Integrity Roof system: CertainTeed offers you the entire roof system, not just the shingles, to ensure that your roof remains completely watertight and stands up to nature's surprises.
The Integrity Roof System consists of the roof underlayement, starter shingles, regular shingles, ridge vent, as well as ridge and hip shingles. Since all these products are designed to work together, you get a much more durable roof compared to sourcing these components from different manufacturers.
• Heavy weight of the shingle body: CertainTeed shingles are the heaviest asphalt shingles in the industry. Most of their products weigh 250-480 lb per roof square, which means much greater protection for your roof against the elements.
• Cool roof editions: as we mentioned earlier, many of CertainTeed's shingles are able to reduce heat strain on your roof and are rated by the Cool Roofing Counselor as energy efficient.
Since there's not as much heat penetrating the roof, other areas of your home won't get hotter, and you won't have to use your AC as often. Another plus is that the shingles meet California's Title 24 Cool Roof requirements.
• Superior protection against bad weather: CertainTeed offers robust shingles that are much more durable than the competition. IF you live in areas where heavy rains, winds, snow, algae are a concern, its best to invest more money into CertainTeed shingles than cheaper lower quality asphalt roofs.
• Option to hire a CertainTeed Shingle Master Contractor: these pros are trained to install the entire CertainTeed Integrity Roof System, so you greatly increase the likelihood of having your roof properly installed.
Great warranty: CertainTeed offers a LifeTime Warranty against manufacturing defects for 15 out of its 19 shingles lines. You also have the option of purchasing the 5 Star Extended Warranty, which covers workmanship.
CertainTeed's warranty is considered one of the best in the roofing industry and is only matched by GAF. Check out our comprehensive comparison guide of GAF vs CertainTeed warranty.
CertainTeed is a recognizable brand name: if you live in an upscale neighborhood and are planning to replace your roof before selling your home, using CertainTeed shingles will be a great selling point to prospective buyers. This is a well known high-end roofing product that is sure to boost your house value.
Cons
Typical Price Range To Install A New Roof
Average:
$4,190 - $6,740
There are also some downsides you should consider before purchasing CertainTeed shingles.
• Higher cost: if you do not have an expensive property or if you don't plan to live in your house for more than 7-10 years, it may not be worth it to spend extra money on such an expensive asphalt roof.
• Very expensive extended coverage: If you choose to extend your coverage, it'll cost you a lot more than usual. This is because warranty extensions mandate you to use all the materials the company produces, such as starter shingles and underlayment. Their price is also higher than with other companies.
• Tough warranty claims: The main issue homeowners have with CertainTeed is denied warranty claims. Unless your shingles are falling apart (delaminating), proving the defect is extremely difficult.
• Better roofing options at the same price point – if you are looking to pay extra for a more durable roof it makes more sense to consider either metal roofing or rubber shingles. After all, the cost is very similar or slightly higher than CertainTeed shingles but you will be installing a roof that is a lot more durable.
After all, CertainTeed shingles are made of asphalt, and no matter how good the technology, asphalt shingles are still the least reliable of all roofing materials. See why a metal roof is a much better choice compared to asphalt shingles.
Is CertainTeed Warranty Any Good?
All shingles made by CertainTeed are covered by its SureStart warranty program. It fully covers defective shingles for the initial years following installation. Once it expires, your coverage comes at a reduced rate.
The SureStart warranty system covers the following:
• All the materials necessary to repair or replace your defective shingles
• Labor used during the repair or replacement
• The cost of metalwork, tear-off, flashing, and disposal
However, not all products have the same SureStart coverage. The length of the warranty varies depending on your shingle product, so read the fine print carefully before you buy:
• XT 25 – 5 years
• XT 30 IR -5 years
• Patriot – 8 years
• Landmark – 10 years
• Highland Slate – 10 years
• Landmark Pro – 10 years
• NorthGate – 10 years
• Landmark Premium – 10 years
• Landmark TL – 10 years
• Belmont – 10 years
• Presidential Shake TL – 10 years
• Carriage House – 10 years
• Grand Manor – 10 years
If you are willing to spend more money upfront, you can purchase CertainTeed's Extended Warranty Coverage. Note, that is may add as much as 15% to your total roof cost because you will need to purchase the entire roof system, and because the warranty itself costs more money.
In addition, to qualify for an extended warranty, you will also need to hire a CertainTeed Shingle Master Contractor. These roofers typically charge more money for their installs, compared to pros who are not certified.
The issue with the extended warranty is that even with this extra layer of protection, roofing claims are often still denied. You may be better off spending this money on a high quality installer, as he is the one who can really make sure that your new expensive roof lasts without problems.
Install Roof Shingles

$4872


Average price

Install Metal Roof

$10253


Average price

Install Flat Roof

$8257


Average price

See costs in your area Start Here - Enter Your Zip Code
CertainTeed Roofing Shingles Reviews
CertainTeed shingles generally deliver great performance.
Most positive reviews are from homeowners, roofers and roofing inspectors who note that CertainTeed shingles deliver superior durability in inclement weather and protect the roof from leaks much longer compared to other roofing products.
CertainTeed is a popular choice in Florida, where hurricane level winds are frequent and CertainTeed roofs have a proven track record of doing well in high-winds.
Still, there are negative reviews, mainly due to denied warranty claims. CertainTeed is no different than other large roofing manufacturers that will exploit every loophole possible in order to deny a customer's warranty claim.
Often people who have spent extra money on the premium warranty have still been disappointed by the company's lack of willingness to uphold the warranty.
Stick To The Best In The Business
(Image: Certainteed.com)
CertainTeed's shingles design, quality and longevity really set them apart from the competition and justify the high prices.
The shingles are almost impervious to any type of damage and will protect your home from all the elements that a typical asphalt roof is susceptible to. Moreover, the company offers numerous colors that will give your home a fresh, vibrant look.
However, to ensure proper installation, don't forget to verify the skill level of your contractor.
Otherwise, you might see subpar work done on your roof, neutralizing the high quality of CertainTeed shingles and causing serious damage. So, don't leave the installation process to chance.
Remember that at the end of the day, any roofing product is only as good as the pro who installs it.
Most People Spent:
$4,190 - $5,740
(For a 1600 sq. ft. Roof)
See costs in your area Start Here - Enter Your Zip Code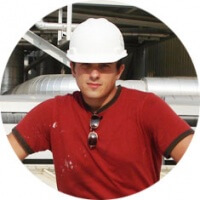 Author: Leo B
For over 20 years Leo has run a successful roofing business in New England, specializing in metal roofing, as well as cool flat roofing technologies. Having replaced and installed hundreds of roofs in New England, Leo has first hand experience with pretty much every residential roofing material and roofing manufacturer available in the US.