|
Replacing fascia board is essential step that many homeowners miss, when installing gutters.
As a result, new gutters, which are supposed to last for years, start to fall off for no apparent reason. Keep in mind that gutters are crucial to your home's "well-being", because they protect the foundation and walls from water that is coming off the roof.
In this guide, we will walk you through dealing with fascia board problems and preparing your roof for a lasting gutter installation.
Typical Price Range
Average:
We will discuss:
– how to replace fascia wood and why its so important
– problems associated with rotted fascia
– best replacement materials and how much they cost
How Much Does Fascia Board Cost?
Prices for fascia board can be as low as $1-3 per linear foot for wood materials, but you get crappy quality. They can be as high as $17-20 per linear foot, for premium materials, such as aluminum. It is also possible to get aluminum fascia, which is a lot more durable and lasting that either wood or vinyl, starting at about $8-9 per linear foot.
As we will discuss below, you don't need to spend a fortune on high quality fascia. Azek PVC board is incredibly durable and moisture resistant, but prices are very reasonable, starting as low as $2.5 per linear foot.
Home Depot sells a number of roof fascia materials and you can also them order from a specialty building materials suppliers.
What Is Fascia?
Usually, gutters are attached to a fascia strip. As you can see from the picture above, it is the exposed long horizontal strip of material that caps the ends of the roof rafters on your house.
However, it does a lot more than create a "finished" nice look to your roof. Indeed, high quality fascia provides and added level of protection to your roof and home interior from rain, snow, ice, etc.
This board can be made from a number of different materials that range in quality and price. Typically, they are wood, vinyl, aluminum and composites.
Why rotted fascia is a problem in gutter installation
Fascia related problems with gutters usually happen on older homes. Here, the board is usually made of wood, and it tends to rot.
This happens due to excessive moisture exposure from rain, snow and ice dams that accumulate in the gutters, as well as roof leaks.
In many cases, homeowners and/or contractors cover these wood boards with flat stock aluminum coil to reduce moisture exposure, make things look pretty fast, and at a lower cost. However, more often than not, water DOES get behind protective metal trim, and the wood begins to rot.
If the decay is already there and you attach a new gutter to the compromised board, it will start to fall off very soon. In the end, sooner rather than later, you will need to replace your gutters once again.
Watch this video to get a better sense of what is going on:
How to avoid issues with roof fascia
Whether you will install gutters by yourself, or hire a pro, here is what needs to be done:
1) Check to see if fascias are rotted.
2) Check for damaged boards behind the metal trim.
3) Replace rotted fascias, preferably with AZEK board or other PVC trim boards.
Pro Tip: it is important to caution that if you hire a cheap contractor, he may either not want to bother fixing rotted fascias, or not know how to do this correctly. So to avoid dealing with this, he will simply NOT tell you that it is there.
Thus, if you need to spend a few thousand dollars to install new gutters, you might as well spend a few more hundred to hire a real pro, who will not screw up the job.
Advantages of Azek board
I always recommend AZEK / PVC trim board for the following reasons:
A) PVC trim will not rot
B) You do not need to wrap PVC with aluminum
C) You can simply paint Azek board any color to match your existing trim
D) PVC will last much longer than even pressure treated wood
Installing PVC trim boards will cost you about as much as doing metal trim. More importantly, it will cost less than replacing old fascias with wood boards, plus metal trim. So the math is on your side!
Cost of replacing wood fascias with PVC trim
Here is a basic rundown. As always, prices will vary depending on where you live, who you hire, and when you do it. During low season, many small to medium roofing companies are looking for extra work and are more willing to offer some discounts to new clients.
Basically, PVC / AZEK board costs $2.5-3.5 per linear foot for 1×8 boards. This is just the prices for materials, and does not include labor charges to do the install.
Installing New PVC trim boards will be another $4-6 per linear foot. So in the worst case scenario, you are looking to pay about $14 per linear foot total.
It important to keep in mind, that the price to remove old fascias is $3-4 per linear foot. It can be as much as $4-5 per linear foot if there is no dumpster on the job and the contractor needs to dispose of old boards.
If you need metal trim it will be another $5-8 per linear foot.
Some contractors may charge more, especially if your roof line is up high, or your rafters or roof edges are uneven, etc. Also, some roofers charge more "just because", but $13-14 per foot is a good reference point.
Your Estimated Roofing Cost
Roof Price:
Cost per sq. ft.
Roof Size:
Roofing Material:

See costs in your area Start Here - Enter Your Zip Code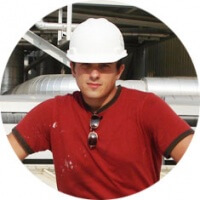 Author: Leo B
For over 20 years Leo has run a successful roofing business in New England, specializing in metal roofing, as well as cool flat roofing technologies. Having replaced and installed hundreds of roofs in New England, Leo has first hand experience with pretty much every residential roofing material and roofing manufacturer available in the US.