Roof replacement prices in US range from
$3.19 - $4.43
per sq.ft. (for asphalt shingles) to
$7.35 - $10.73
per sq.ft. (for metal/wood, etc). Your actual cost will vary depending on roof size & complexity, and your location. This calculator will provide accurate local prices for 10 different materials.
This tool estimates Total Installation Cost for new or retrofit projects, by a professional contractor. It includes:
- All materials
- Labor
- Tear off and dump fees
- Building permits
- Profit & overhead
The calculator provides three price estimates - LOW-END, MID-RANGE and HIGH-END. These are based on the National Average
roof costs
.
To better understand which price range you should choose, see our
Roof Value Guide
.
To get local quotes, please provide your Zip Code and fill out a request form.
Our calculator is based on the US roof market, and prices are calculated in USD. While Canadian market is very similar, due to currency fluctuations, you should also use the current exchange rate to get a more accurate number.
Number of roofing projects estimated by RoofCalc.org since 2012:
Materials Options
This tool provides quotes for 10 different materials, which can be grouped by type (Asphalt, Metal, Flat and other/specialty products).
Here are average prices that contractors across the US charge to install/replace a 1500 sq. ft. roof, including removal of one layer of old shingles.
Installation prices for most popular roofing materials in US:
All prices are for an average 1 story walkable ranch/cape house, and include labor, materials, dump fees, building permit, roofer overhead and profit. Below are real national average costs for each roofing material that you can estimate with our roof calculator:
| | | |
| --- | --- | --- |
| Architectural Asphalt Shingles | $5,293 | ( $355 per square ) |
| 3-tab Asphalt Shingles | $5,298 | ( $356 per square ) |
| Standing Seam Metal Roof | $12,210 | ( $819 per square ) |
| Metal Shingles Roof | $12,509 | ( $840 per square ) |
| R-panel / 5V-crimp Metal Roof | $9,195 | ( $617 per square ) |
| EPDM Rubber Roof | $9,267 | ( $622 per square ) |
| TPO Flat Roof | $10,096 | ( $678 per square ) |
| PVC Flat Roof | $11,336 | ( $761 per square ) |
| Cedar/Wood Shingles or Shakes | $11,851 | ( $795 per square ) |
| Natural Slate | $17,741 | ( $1,191 per square ) |
| Synthetic Slate | $15,281 | ( $1,026 per square ) |
| Clay/Concrete Tile Roof | $13,206 | ( $886 per square ) |
Note: Above prices are based on contractors prices in our Local Roofers Directory, and 561,562 roofing projects estimated by RoofCalc.org. Prices vary by state (see regional details below).
How To Use RoofCalc Estimator
Step 1:
Enter you house/building/structure ground dimensions, including roof overhangs (if your roof has overhangs,
ADD
[overhang width * 2] to each house side that has an overhang).
Step 2:
Select roof slope/pitch/angle. This will help us accurately calculate your roof area.
Step 3:
Select roof complexity. For Cape/ranch homes - use "simple". For Victorian type homes, with dormers / towers and multiple slope sections - use "cut-up". For moderately difficult roofs - use "medium". Use your best judgement for this option. If your roof is very cut up, and you select the "simple" setting, your estimate will NOT be accurate. So, when you get price quotes from local roofers, they will be much higher.
Step 4:
Select tear-off (old shingles removal). We recommend to always remove old materials, before installing a new product. This will greatly extend the life of your roof. However, tear-off is not required, and won't even void the warranty for most materials, as long as you have no more than 2 total layers.
Step 5:
Select your home/building height. Number of floors affects ease of access, and as a result the total price.
Step 6:
Choose your desired material: 30/50 years Asphalt Shingles, Metal Shingles, Standing Seam for steep slope application, and PVC / TPO / EPDM rubber / Built-up /TAR & Grave for low slope & flat roofs.
Step 7:
Select your region (use the map below to match your state to the region).
"Local" Prices - REGION Setting
To get a more accurate calculation, we've added a new setting: you can select where you live to get an average price adjustment, base on your local economic conditions. This will not be 100% accurate, but will work for most people.
Your ACTUAL costs may vary SIGNIFICANTLY, depending on where you live. For example, if you are in the Pacific region (CA, OR, WA, AK), you will pay 18% more than the National Average. If, on the other hand, you are in the West South Central (TX, LA, OK, AK), you will pay 16% less than the National Average.
For more info on how your location affects your material and installation price, go
here
.
Most roofs installed in the US (about 67.53%) are composite / laminate asphalt shingles. Here is a quick tool that shows their average cost, based on YOUR roof size (move the slider left or right to adjust measurements).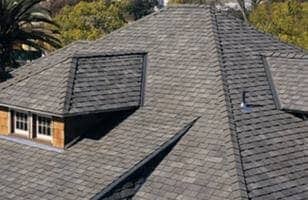 Install Asphalt Shingles Roof:
(151,010 projects)
National Average Cost
$5,295

See Costs in Your Area!
Start Here - Enter your zip
Understanding the Results
Keep in mind that all prices are
approximate
.
Factors that impact material costs:
these may be affected by changes in the crude oil prices, seasonal rate spikes, local market conditions, and natural disasters, such as hurricanes, floods, etc. We try to keep the calculation formula in sync with current rates.
Factors that impact labor charges:
many variables are at play, including: the complexity of your roof, local economic conditions, competition among roofers, costs of liability and worker's compensation insurance for the contractor, waste dumping costs, as well as overhead and profits. See how we came up with the prices for this calculator in our roof
labor cost
guide.
Other Roofing / Building Calculators
Final Word of Advice for homeowners who want to get the lowest possible price: It's too expensive to buy cheap roofs, as it will cost you double to redo it after it starts leaking within a year. This is from my vast experience.


Average Roof Replacement Cost in US:
Low End

$4395

Mid Range

$5295

High End

$6619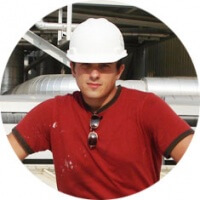 This roofing guide is presented by Leo B.

I've been a roofer for 13 years, and specialize in Metal Roofing and Flat Roofing.

Have a roofing question or issue? Ask me any roofing question!

Roofing Contractors - join our free Local Roofers directory to get more customers!