|
While there are dozens of asphalt shingles options, GAF roofing shingles stand out from the rest for their quality, durability, versatile design and affordable prices.
Being one of the oldest and largest roofing manufacturers in the US, GAF makes a variety of shingles that work both for budget friendly homes and high-end residences.
Lets take a close look at GAF's most popular 3-tab, architectural and designer shingles; their features, special advantages, and style options. We will also consider the long term performance of these shingles and provide you with unbiased GAF roofing reviews.
If you are ready to replace your old asphalt roof, contact your local roofing pros for FREE ESTIMATES!
How Much Do GAF Roof Shingles Cost?
Typical Price Range
Average:
For most homeowners shopping for a new roof, price is a primary concern. GAF has a broad range of products that can work well for any budget.
On average, GAF roofing shingles cost $3.60 – 4.10 per square foot (materials and labor). Installing the most popular Timberline HD shingles on a 1,600 sq. ft. ranch/cape style home runs at $6,048-6,500.
When installed on a 2,000 sq. ft. ranch style house, homeowners report spending around $6,820 on 3 tab shingles; $7,460 – 8,360 on Timberline shingles, and $11,400 – 13,800 on designer shingles.
You can also use our Roofing Calculator to get an instant estimate on the cost of shingles and professional labor for your roof.
GAF Shingles Prices
(note, price estimates are based on 1 roof square = 100 sq. ft. and 1 shingle bundle = 33.33 sq. ft.)
GAF's most economical 3 tab shingles, Royal Sovereign, cost $0.81 per square foot. The price per bundle is $27; $81 per square. Now, that is cheap!
Popular architectural shingles, Timberline Natural Shadow, are $0.87 per square foot; $29 per bundle; $87 per square.
Another top selling architectural shingle, Timberline HD, costs or $0.93 per square foot, $31 per bundle; $93 per square.
Typical Price Range To Install A New Roof
Average:
$4,190 - $6,740
Timberline HD Ultra are $1.33 per square foot; $33.45 per bundle.
Timberline American Harvest is priced at $1.10 per square foot; $36.85 per bundle
If you are looking for an upscale shingle with the look and feel of premium roofing materials, you can consider:
Woodland: $1.60 per square foot
Slateline: $1.66 per square foot
Camelot II: $1.66 per square foot
Camelot: $2.71 per square foot
Glenwood: $2.85 per square foot
Don't forget to factor in the cost of roofing accessories: underlayment, vents, etc. Accessories for strip or architectural shingles cost around $0.60 per square foot; and $0.80-0.90 per square foot for designer shingles.
You should also compare roof shingles prices from various manufacturers, before you make a final selection.
Cost To Install A GAF Roof
A professional licensed roofing contractor charges around $2-2.5 per square foot to install regular architectural or 3 tab shingles; $3-3.5 per square foot to install premium shingles. This includes labor, building permits, tear off and disposal fees.
Typically, professional installation is about 60% of the total roof replacement cost.
Its important to realize that contractor labor rates can vary greatly depending on where you live and the local economic conditions. Higher income areas on both the West and East Coast can see installation rates that are 15-18% higher than the national average.
The reverse is also true – regions with lower median household earnings will have contractors that charge 10-13% less than the national average.
Another factor that may significantly increase your total installation cost is the complexity of your roof design. If it has many dormers, penetrations, valleys, etc it will be much more difficult and time consuming to do the install.
These design features also make it more challenging to make the roof watertight, compared to working on a simple gable style roof. Depending on the installation difficulty, a roofer may charge you 25-40% more for the job, on top of his base rate.
For an accurate free estimate on your roof replacement, its best to contact local pros.
Cost Of GAF Shingles At Home Depot
Most People Spent:
$4,190 - $5,740
(For a 1600 sq. ft. Roof)
See costs in your area Start Here - Enter Your Zip Code
If you want to see what GAF roof shingles look like without making any commitments to a contractor, you can do this at your local Home Depot.
Similarly, if you are planning to install the shingles by yourself and are not looking for a fancy product, you can simply purchase them in store.
This way, you don't need to deal with roofing suppliers.
Here is a list of GAF shingles available at Home Depot, including prices. Keep in mind that local stores across the US will have a slightly different selection. You may also need to order a particular color, if they don't have it in stock.
| Type of Shingle | Price per sq. ft. | Price per bundle | Discount bulk rate |
| --- | --- | --- | --- |
| | | | |
| Royal Sovereign (3 tab ) | $0.81 | $27 | $21.60 if you buy 48 or more |
| Timberline Natural Shadow (laminated) | $0.87 | $29 | $23.30 if you buy 36 or more |
| Timberline HD (laminated) | $0.93 | $31 | 24.80 if you buy 36 or more |
| QuickStart Peel and Stick Starter Shingle Roll | n/a | $19.98 / box | not eligible |
| Pro Start Eave and Rake Starter Strip Shingles | $1.10 | $36.97 | not eligible |
| Timbertex Hip and Ridge Shingles | $1.44 | $47.95 | not eligible |
(Sourced from Home Depot in Mansfield, MA)
GAF vs CertainTeed vs Owens Corning

(GAF Camelot Aged Oak Shingles)
Lets compare the price of GAF roofing to its top competitors: CertainTeed, Owens Corning, IKO, Tamko and Malarkey.
| | GAF | CertainTeed | Owens Corning | IKO | Tamko | Malarkey |
| --- | --- | --- | --- | --- | --- | --- |
| | | | | | | |
| 3-tab | $0.81 | $0.89 | $0.82 – 0.84 | $0.79 | $0.72-0.77 | $0.73 – 0.82 |
| Architectural | $0.87 – 1.33 | $0.91 – 1.42 | $0.97 – 1.26 | $0.86-0.88 | $0.84 – 1.05 | $1.21 – 1.55 |
| Designer | $1.6 – 2.85 | $1.48 – 2.47 | $1.48 – 2.80 | N/A | $1.80 – 2.05 | $1.58 – 1.70 |
As you can see from the prices above, GAF is very competitively priced. These shingles are slightly cheaper than their top competitor, CertainTeed shingles, and on par with the cost of Owens Corning shingles.
You can check out our in-depth guide comparing GAF vs CertainTeed
Typical Price Range To Install A New Roof
Average:
$4,190 - $6,740
GAF Classic 3 Tab shingles
If you are looking to install a a new, decent looking roof without breaking your back, Royal Sovereign shingles are a great choice.
This style of shingle is known as strip or 3-tab. They are categorized by a flat look, as well as cut-outs or tabs along the long edge. As a result, it looks like there are three pieces, when in fact its just one shingle.
While many people consider these regular shingles to be unattractive, GAF has gone to great lengths to design Royal Sovereign, so that it actually boosts your home's curb appeal.
This line is available in 13 beautiful colors.
Features:
Durable top asphalt layer for advanced weather protection
Limestone filler content for optimal wind-uplift resistance
Resists winds of up to 60 mph
Ceramic fired granules maintain original color for a long time
Coated with special StainGuard Protection to stop stains from blue-green algae
Highest Class A Fire Rating
Resistant to cracking and splitting
25 year limited transferrable warranty
GAF Architectural Shingles
For much longer-lasting protection and beautiful appearance, roofing experts recommend installing laminated or architectural shingles. They are characterized by a deeper, more dimensional look, because instead of cut-outs, they are laminated with an extra layer of asphalt.
This is where GAF is way ahead of the competition, with their famous Timberline architectural shingles. These are the Number # 1 "Lifetime" roofing shingles sold in North America.
There are 5 product lines under the Timberline brand name:
Natural Shadow
This is the most budget friendly of all Timberline Lifetime Shingles. It's designed to replicate the look of wood shake and is available in 7 colors.
Timberline HD
GAF Timberline HD is the most popular product among builders and homeowners. This line has earned the Good Housekeeping seal, for its quality and durability.
HD also sports the wood shake look in 14 different colors. This is the greatest number of color options among all GAF lines.
The main difference between HD and Natural Shadow has to do with the way the color coating is blended and applied to the shingle. Natural Shadow has more uniform colors, where as HD colors are applied in gradients and have more tone variations. This gives them a more realistic wood look.
All other features are pretty much the same across the board for these two, so you are paying extra money for curb appeal and more color choices.
Timberline Ultra
This shingle has been designed as a step up from Timberline HD and is intended for more upscale properties. Like the previous two, it replicates the natural beauty of wood shake, but offers even more dimension and dramatic shadow lines.
Timberline Ultra has also earned the Good Housekeeping Seal. This upscale shingle is a great fit for classic architectural styles, such as: Colonial, Victorian, Tudor, and Cape.
Ultra makes use of proprietary color blends and is 53% thicker than HD roof shingles. This is a significant enough difference that you can actually notice it when looking at the roof.
Moreover, the shingle comes with Advanced Stain Resistance – it contains small capsules that slowly release copper, which fights the staining from blue-green algae.
It comes in 11 colors.
Because of how expensive Timberline Ultra shingles are, they are not super popular. At this price point, its possible to get a more premium, longer lasting roofing material, such as corrugated metal panels, or budget steel shingles.
American Harvest
This product line is similar to HD, but caters to more modern architectural styles. Some of the colors blends resemble slate. American Harvest roofs are distinguished by two-tone color blends and dramatic shadows that look bold and rugged.
This shingle pairs very well with stucco, light color brick and stone siding. It is a good match for Mediterranean, modern colonial, farmhouse and bungalow style homes.
It is available in 6 colors:
ArmorShield
If you are looking for a dimensional shingle that offers extra protection, an ArmorShield roof will work for you. Among Timberline roofs, its distinguished by a rubber – life flexibility and superior impact resistance.
Its manufactured using a modified SBS asphalt formula, and has successfully passed Class 4 Impact Resistance Tests, which means it can withstand impact from hail.
Moreover ArmorShield shingles are warranted to withstand winds of up to 130 mph. It is possible that this roof will qualify you for a discount on your home insurance (check with your provider).
Timberline ArmorShield comes in 6 trendy colors:
Cool Series
If you are looking for a way to cut down on your cooling costs and lower the temperature inside your attic, Timberline Cool Series roof can do the job. This is a highly reflective shingle that has been Energy Star rated as a cool roofing technology.
This means that instead of absorbing the sun's UV rays and raising the attic temperature, along with your AC bills, this roof will actually reflect them back into the atmosphere.
It offers 0.92 emissivity rating (on the scale of 0 to 1), which is the ability to reflect solar radiation.
This line is available in 3 solar reflective colors:
How Long Do Timberline Roofs Last?
Its important to note that "Lifetime" does not actually mean that. While 50 years is considered "Lifetime", architectural shingles, including GAF Timberline HD shingles, will not last this long.
However, with quality installation it can last a good 18-22 years. By comparison 3-tab shingles will last around 10-15 years, and mare require more repairs a long the way.
3 Tab vs Architectural Shingles
Most homeowners prefer architectural shingles because of superior looks, when compared to strip shingles. However, people wonder if looks alone can justify the much higher cost of architectural shingles?
Well, it turns out that when you are paying 25-40% more for architectural shingles, you are investing into a lot more than just great looks. Compared to 3 tab shingles, architectural ones offer increased durability and longevity.
They are twice as thick, which means that they are less susceptible to curbing and wind uplift. Laminated shingles also last significantly longer, which is why they earn the name "Lifetime" shingles.
GAF Designer Shingles
(Slateline Shingles – Emerald Green)
If you are interested in premium roof shingles, GAF Designer series offers a wide range of colors and styles to consider.
These shingles are more expensive than a Timberline roof. However what you are paying for is:
– thicker shingle body that is less likely to crack and warp

– unique shingle profiles and shapes that replicate the look of hand-cut shake and slate stone

– very realistic looking, fine color blends
GAF makes 7 types of designer roofing shingles:
1. Sienna – these are GAF's most affordable designer shingles that cost only a fraction more than standard architectural products. They offer a unique diamond shape and 4 beautiful earth tone colors that will match any roof and house style. Sienna shingles are ideal for people that want to make a statement and have their house stand out from the rest.
2. Camelot – 8 colors, artisan crafted unique shape, larger than standard size shingle tab.
3. Camelot II – similar in quality, shape and size to Camelot shingles. Offers 5 custom blended, multi-tone colors that replicate the look of real slate.
4. Glenwood – the thickest dimensional shingle in the industry (3x layer construction) provides superior strength, stability and weather protection. Artisan crafted shapes of hand-split cedar shake, along with 6 custom blended colors.
Glenwood is one of the most popular of GAF's designer products. It is also one of the most realistic natural wood shake replicas on the market.
5. Grand Sequoia – unique shapes, oversized tabs, and custom blended 6 colors that offer sophisticated beauty. These are ideal for homes that want a modern style roof, without trying to replicate other types of materials.
6. Slateline – one of the most popular of the designer shingles, dedicated to creating a genuine slate look. Features 5 blended colors and tapered cut outs on each shingle, which make them look like slate stone.
7. Woodland – one of the most upscale looking shingles. Features oversized tabs, hand-cut look of old-world European shingles, and 5 multi-tone earthy colors.
Most Popular GAF Roofing Colors
Most People Spent:
$4,190 - $5,740
(For a 1600 sq. ft. Roof)
See costs in your area Start Here - Enter Your Zip Code
Because GAF has such a massive offering of shingle products, your head can start spinning from trying to figure out which would look good on your house. Picking the right roof color is very important, because your roof actually comprises about 40% of what people instantly notice when they look at your house.
To make it easier, here are the tried and true colors that are consistently favored by GAF customers. Moreover, contractors recommend these particular choices for their long-lasting looks and versatile applications.
The two most popular colors are Timberline HD Weathered Wood and Williamsburg Slate. They both fit a wide range of architectural home styles, as well as siding types and colors. Its pretty much hard to go wrong with either one of these roofs.
Extremely light color – Natural Shadow Arctic White
If you want an almost black color roof – consider Royal Sovereign Charcoal (budget) or Timberline HD Charcoal
Best cedar shake impression – Glenwood Autumn Harvest
Best slate impression – Slateline Antique Slate
Most bright, vibrant roof color: Timberline Ultra HD Hunter Green (available also in standard HD)
If you are looking for the most energy efficient roof color, light is much better than dark! A black or dark color roof attract the heat and hold on to it, significantly raising the temperature in your attic and through out the house. The lighter your roof, the lesser this affect will be, and can ultimately save you hundreds of dollars annually on cooling costs.
How Long Will A GAF Roof Last?
Overall, research indicates that GAF roofs last as long as their primary competitors, CertainTeed, Malarkey, Atlas, Owens Corning.
The standard 3 tab shingles will have the shortest service life. This is the reason why they cost so little. Sometimes these roofs only last 5-8 years before you start to see significant granular loss, discoloration, shingles falling off or warping. This is because strip shingles have a pretty thin body, as well as lower quality adhesives and fillers that hold it together.
As a result, these roofs are intended as a short term investment, perhaps into a budget starter home, or a rental property. 3-tab shingles can also be a good fit for someone who is trying to sell their home and needs an emergency re-roof in order for the sale to go through.
GAF'a architectural Timberline shingles will last longer, because they are overall better made, and are heavier and thicker. With proper installation they can last twice as long as 3-tab shingles, 15+ years.
By comparison, designer shingles will not offer a significantly longer service life. While they are thicker, they are still made of the exact same materials as the other shingle types – asphalt, fiberglass base mat, lime filler, ceramic granules, adhesives, etc.
This means that even the most expensive, premium shingle will have a relatively short lifespan, when you stack it against more expensive materials such as metal, clay tile, wood shake, and slate.
Local weather conditions will also greatly impact the performance of your shingles. If you live in areas that get severe weather on a regular basis, such as heavy rains, snow and ice storms, strong winds, severe freeze and thaw cycles, your roof will degrade much faster and will require replacement.
This is because shingles are not really designed to perform well over many years in such severe weather conditions, a metal roof would be a much better choice.
Lastly, the one factor that can ultimately make or break your roof is the quality of installation. Even the best quality shingles will fail if they are not installed according to manufacturer's specifications.
Similarly, shingles can fail much sooner if a roofer uses sub-par quality parts to construct the entire roof system, or installs them incorrectly. This includes essential components, such as:
– roof deck protection – GAF DeckArmor
– ventilation
– ice and water shield
– ridge cap
The importance of hiring a good roofer is evident in the simple fact that GAF offers its more advanced warranties only in cases when the install has been completed by one of their Master Elite Roofers, and he used GAF roof system parts.
Moreover, GAF frequently denies claims on their standard warranty when their inspector finds that the shingles have not been nailed according the company specifications. While many homeowners are extremely upset when this happens to them, the reality is they end up paying the high price of hiring a cheap roofer.
What Is the Best Underlayment For GAF Shingles?
Pro Tip: I, Leo of Roofcalc.org, strongly recommend that you install GAF DeckArmor synthetic underlayment with which ever shingle you select.
DeckArmor is extremely breathable, and it will preserve your wood substrate much better than other synthetic underlayments, and will typically extend the life of your roof by 5 years, if not more.
Did You Know? 99% of all other synthetic underlayments, including GAF's own TigerPaw are not breathable. This means that they will trap moisture and hot stale air inside your attic. In turn, this will accelerate or can cause your wood substrate to rot from moisture or dry rot.
Bottom line: stay away from none-breathable synthetic underlayments!
Moreover, DeckArmor underlayment is excellent at keeping your roof watertight. Unlike felt underlayment, it will not disintegrate, dry up and crack from heat, within 5 to 10 years. It will keep your roof leak free even if you have multiple shingles blown off by a strong winds, hurricane, etc.
With DeckArmor I even forgo installing ice and water shield on most of my roofs in MA, CT, RI, where ice and water shield is actually required by building code. The reason why I do this is the following:
ice and water shield is used to prevent ice dams and is required in the Northern states, because felt underlayment cannot withstand ice dams. Both felt and ice and water shield have an exposed width of 2.5 feet. DeckArmor on the other hand, is 5 feet wide, or nearly double the width of two rows of ice shield/felt.
This means that water from ice dams would have to travel and extra 2.5 feel up the roof slope, which is nearly impossible. At the same time, 99% of roofers use the cheap granular surface ice barrier, which tears easily and does not seal around nail holes.
Even Grace ice and water shield very often fails at preventing ice dams.
Based on my 12 years of experience with Deck Armor I have never had an ice dam problem with it, especially that I didn't use ice barrier. In my opinion, building codes in the Northern States, which were primarily based on the assumption that roofers are using felt underlayment and before products life GAF DeckArmor were available on the market.
Another great benefit is that if you are using a GAF certified certified contractor and install DeckArmor together with shingles, you will be eligible for full warranty coverage (assuming you meet other requirements). In fact, if it were me, I would use DeckArmor with shingles from other manufacturers, even if it meant forgoing my warranty.
Why??? Because even if shingles fail, DeckArmor will protect your roof from leaking!
Last but not least, DeckArmor is the only reasonably priced breathable synthetic underlayment, available in the US. At the same time, its extremely durable, tear resistant and great for waterproofing.
This recommendation is based on my experience of installing DeckArmor on all of my sloped roofs since 2006.
Durability and Weather Protection
As mentioned earlier, GAF roof shingles that are installed in regions with a mild climate will easily last 18-20 years. However, shingle roofs located in severe weather regions will be less durable. Still, GAF ensures that its shingles provide your home with the best protection you can expect from an asphalt product.
Here is what you get:
– resistance to rot, mold, insect infestation
– class A fire rating
– wind uplift resistance of 60 mph for 3-tabs, and 110-130 mph for Timberline and Designer shingles
– protection against harmful UV rays if you install Timberline Cool shingles
– resistance to hail and other heavy impact if you install Timberline ArmorShield
– superior protection against algae stains when you install Timberline Ultra HD
In fact, just recently GAF was the first manufacturer ALL of whose asphalt shingles passed rigorous ASTM AC438 tests on long term performance. They included:
– performance after prolonged sun exposure
– ability to stand-up to heavy wind driven rain
– resistance to extreme temperature fluctuations
It's important to note that none of the GAF products will protect your house against severe ice dams. Asphalt roofs are simply not meant for this kind of natural disaster. So if ice damming is something you are struggling with, save yourself the trouble and install a metal roof.
Typical Price Range To Install A New Roof
Average:
$4,190 - $6,740
GAF Warranty Options
Among large asphalt roofing manufacturers, GAF is considered to offer some of the best warranties in the industry. There are 4 different options to fit your needs and budget.
Workmanship coverage is available in the System Plus Warranty (2 years), Silver Pledge (10 years, provided and backed by GAF), and Golden Pledge (25-30 years provided and backed by GAF). These three warranties also cover tear-off costs in case of manufacturing defect. Silver and Golden Warranties will also cover tear-off costs in case of roofer's misapplication errors.
Golden Pledge is hands down the best warranty you can possible have. Here is a summary of what will be covered:
– Shingles
– Starter Strips
– Underlayment
– Ice & water barrier
– Ridge vent and cap
– Old roof tear off and disposal
You can get the more comprehensive premium warranties if you hire a roofer who has been certified by GAF.
What Is a GAF Master Elite Roofing Contractor?
This is the only kind of roofer who is certified by GAF to offer customers the Golden Pledge Warranty – the best one in the industry.
Under this warranty, your entire roof system (not only 3 parts and shingles) is manufactured by GAF. Once the roof is installed, a GAF inspector comes out to check it out and if he finds any problem, your roofer will need to fix them immediately!
Did You Know? only about 2% of roofers across the US are Master Elite Contractors for GAF. Its actually very hard to achieve this certification, and a company must offer truly outstanding service.

Here are just some of the requirements to give you an idea why its so hard to become Master Elite:

– minimum 7 years in business – 1 year in GAF certification program
– 99% customer satisfaction (GAF conducts independent surveys to check this)
– 1 million general liability coverage, proper workers compensation
– solid BBB rating
– good or better credit rating
– clean record in the bank
While you will pay a few hundred dollars more for installation compared to hiring a pro will lesser credentials, you will get superior warranty coverage and peace of mind.
Its important that your contractor registers the warranty within 45 days of installation, otherwise it may not be honored.
If you do not receive your warranty information in 60 days after the roof has been installed, call GAF at 1-888-532-5767, OPTION 5.
GAF allows the warranty to be transferred one time, from the original owner who installed the roofing product to the next one. However, the second owner needs to complete the documents for the transfer within 60 days of purchasing the house. Otherwise, the warranty will be void.
For more information, read our comprehensive GAF vs CertainTeed Warranty Review
GAF Shingles Pros and Cons
The biggest advantage of GAF products is that they can suit any budget, aesthetic taste and architectural home style. Because GAF is the largest and oldest roofing manufacturer in the US, you can trust the quality of their roofing materials.
However, like any other roof, these shingles have their own flaws and disadvantages.
One of the biggest is that the shingles have an up-word bent when you install them. This makes them susceptible to blow off if there is a strong wind. This is NOT a manufacturing defect; its how the shingles are designed. GAF explains this in their technical installation manual and suggests that they will settle down within 4-6 weeks. Sunshine also really helps in this settling process.
The problem is that if these shingles are installed during inclement weather seasons, such as fall and winter, you are risking a much higher chance of multiple shingles getting blown off. As a result, many roofers recommend to do the roof replacement in the spring or summer.
Another is that its hard to find a certified Master Elite Roofer if you want to get the upgraded warranty. Most roofers don't want to go through GAF's training program, and there are only 2-3% professional contractors that have this certification.
Also, about 10% of GAF's customers have been deeply dissatisfied with customer service when they needed to file a warranty claim. They found that the company was simply given them a big run around and ultimately didn't honor the warranty for one reason or another.
Lastly, in 2013, there was a major class action lawsuit again GAF Timberline shingles, and a number of manufacturing defects have been discovered. The suit has been settled and the issues have been eliminated. We covered this lawsuit in detail, here.
Here is an overview of the pros:
Budget friendly options, priced as low as $0.80/sq. ft.
Numerous upscale profiles that look like cedar shake and slate
GAF boasts one of the largest color pallets in the industry
Dimensional look that offers depth and sophistication
All shingles are first to pass ASTM AC438 test for long-term performance
Optional enhanced protection against algae stains
Hail and impact resistant shingle products available
Enhanced wind uplift ratings of upto 130 mph on designer shingles
Cool series shingles can save money on energy bills
Premium quality limestone filler for extra toughness
Shingles have the highest Class A fire rating
Many shingles have the Good Housekeeping Seal
Greatly improve curb appeal
Increase the resale value of a home
Eco-friendly – use less limestone & asphalt than others
Good for the environment – can be recycled for use on roadways
4 different warranty levels to choose from
Roofers and home inspectors trust the GAF brand

Here are the disadvantages to consider:
Hard to get warranty claim honored
Granular loss and discoloration
Difficult to find a Master Elite GAF certified roofer
Risk of delamination issues due to manufacturing defects
Potential for wind-blow off, because shingles are not laying flat when installed
GAF Shingles Return On Investment
If you are planning to sell your house in the near future, the appearance of your roof can help boost your home's value and make it a lot more desirable in the eyes of prospective buyers.
Many studies show that when a buyer sees an ugly old roof, her interest in entering to see the house greatly diminishes. Moreover, there is less willingness to pay the asking or above asking price for this house, even if there is nothing wrong with the roof, and everything inside looks fine.
Clearly, curb appeal is extremely important if you want your home to sell fast and for a good price. In this regard, a GAF roof is a solid investment, because these shingles are designed to maintain their original look for many years. So even if you sell your house 5 years after installing your roof, it will still maintain its appeal.
Remodeling Magazine reports that the average return on investment on a new roof is about 75-80% This means that if you install a new asphalt GAF roof before selling your home, you will get most of the money back.
Also, because GAF has a great reputation, prospective buyers will appreciate that you have installed these particular shingles. The transferable warranty is another highly attractive bonus.
What Do Roofers and Homeowners Think About GAF Shingles?
Of the homeowners that love GAF, the common point of appreciation is how good the shingles look. After 10-12 years, in various US regions, many homeowners report that their roof looks very good, and that they get a lot of compliments from their neighbors on how well its holding up over the years.
Other positive reviews note that in the 10 years since the roof has been installed, there have been no issues with leaks, very easy maintenance and no need for repairs.
Many people really like the value of Timberline shingles and how easy it is to find them in local home improvement stores. They are not expensive compared to other more upscale brands, such as Malarkey, but offer comparable curb appeal. Also, homeowners note that price for Timberline is not significantly more expensive than for the 3-tab product, but they look much better.
The shingles that were praised the most were:
Timberline HD – greatest number of positive reviews
Timberline ArmorShield
Grand Sequoia
Woodland
Slateline
One line that got very little complaints and a lot of positive feedback was designer Country Mansion shingles. However, they have been discontinued as of 2013.
On the Home Depot website, Royal Sovereign 3 tab shingles have earned a 4.3/5 rating, 83% positive reviews and customers recommending this product. Timberline HD Weathered Wood has a 4.5/5 rating and 79% positive reviews.
Of the homeowners that complain about their GAF roof, the primary issue is about warranty. Here is the typical scenario: a relatively new roof under 2-3 years old suddenly starts to leak. The roofer tells the owner to call GAF. The company asks for paperwork, roof photos and specific proof that it was their product that failed, as opposed to other external causes. At the end, the claim is denied and the homeowner has to pay for repair or complete replacement.
As frustrating as this may be, claims are most often denied because its generally NOT the material itself that is defective. There is usually a combination of factors, and poor workmanship is the culprit 9 out of 10 times.
Other complaints were about shingles not sealing down, granular loss and Lifetime shingles not lasting as long as expected. Some people failed to transfer the warranty from the original homeowner and were very angry that GAF didn't want to honor their claim.
Roofers' reviews
While the majority of roofers like to suggest GAF and install it for their clients, many agree that customer service could be much better. As one contractor put it "Terrible customer service and they do not stand behind their product. They hope you just go away." (source: http://www.roof.info/shingles/reviews/gaf/4/)
Seasoned pros recommend installing proper vents (soffits and ridge), as well as an attic vent fan if you want your new shingles to last and maintain their color.
Once you start reading roofing reviews, you will find very conflicting opinions about shingle brands, and that includes GAF. Many homeowners, contractors and inspectors love their products and swear by them, while others hate them and would never install them.
How To Select The Best Roofing Shingles
What should you do when there are such inconsistent reviews about a roofing product you like?
The best word of advise is to speak to experienced local roofers and find out which shingles they prefer. They opinion matters because they have seen which roofs hold up the best in your region, in your particular weather conditions. That is key!
Also, don't shy away from asking your neighbors what roof they have and how long it has lasted. This will give you more solid information, compared to online reviews that are sourced from across the US.
At the end of the day, remember that its the installer who matters most! So spend a few extra bucks on a real pro, and enjoy a long lasting, leak free roof.
Typical Price Range To Install A New Roof
Average:
$4,190 - $6,740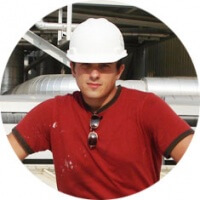 Author: Leo B
For over 20 years Leo has run a successful roofing business in New England, specializing in metal roofing, as well as cool flat roofing technologies. Having replaced and installed hundreds of roofs in New England, Leo has first hand experience with pretty much every residential roofing material and roofing manufacturer available in the US.