If you have questions, comments, suggestions or business propositions regarding RoofCalc.org or our Local Roofers Listings, use the contact form below to get in touch with our editorial team.
If you have roofing questions > use our Ask a Roofer system. We answer most inquiries within 24 hours.
Please do not use this form for "roofing questions".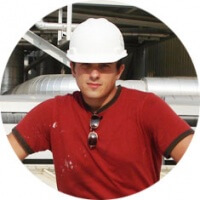 This roofing guide is presented by Leo B.

I've been a roofer for 15 years, and specialize in Metal Roofing and Flat Roofing.

Have a roofing question or issue? Ask me any roofing question!

Roofing Contractors - join our free Local Roofers directory to get more customers!