|
Metal Roof Calculator estimates metal roofing prices for the most popular materials:
– standing seam panels
– corrugated R-panels
– steel or aluminum shingles/shakes
– stone coated steel shingles
– copper & zinc vertical panels
Estimate the cost of your metal roof now:
How To Use Metal Roofing Calculator
To get the most accurate results from Metal Roof Cost Calculator, follow the steps outlines below.
Before ordering your roofing materials, it is important to accurately determine the size of your roof.
If you need to calculate standing seam roof panels (sizes / costs, etc), use our new Standing Seam Panel Calculator.
1) Measure your house foundation length / width, and enter your dimensions into "roof size" fields. Don't forget to include roof overhangs. See diagram below:
2) Choose desired metal roofing type (materials are sorted by popularity among homeowners).
3) Enter your roof pitch, relative job complexity, old material tear-off & building height.
NOTE: Job complexity is "relative". Very often what homeowners deem simple, is in fact a medium complexity install. Select "simple" if you have a "Ranch / Cape" style roof, without dormers, skylights, valleys. If you have dormers and other roof "structures", use the "medium" setting.
4) Select your region, or keep the standard National Average price data.
5) Calculate! You will get 3 quotes in your area: Low, Mid – range and High – end prices, which will fairly represent most local markets.
Typical Price Range To Install a Metal Roof
Average:
$9,150 - $14,310
Estimate Metal Roofing Prices Per Square Foot
For many homeowners who are looking to install a metal roof on their house, cost is a huge factor.
As of 2023, the average price to install metal roofing is $5.97 to $9.85 per square foot.
Once you start researching various metal roof options, you will notice that there is a wide price range, depending on the type of metal and roofing system you want to install.
On the low end, you can install steel corrugated metal panels for about $4.5-6 per square foot (includes labor and materials). This will be followed by steel shingles, at $7.2 – 7.5 per square foot. Stone coated metal roofs, such as Decra metal shingles, are more expensive – $9+ per square foot. Finally, the king of all metal roofs is standing seam, coming in at $8-14 per square foot.
The good news is that if you are committed to installing a metal roof, there are a few economically priced metal roofing options to choose from.
Metal Roofing Materials Prices
The first thing to know is that the metal itself has a significant impact on the total price of a metal roof. So if you are looking to save money, go for a cheaper metal.
G-60 steel
This is the cheapest metal out there. Its sold as corrugated sheet metal panels. G-60 steel not really recommended for use on residential homes, but can be a good fit for a roof of a shed, garage, or a barn.
Corrugated metal panels cost as little as $1 – 1.5 per square foot.
G-90 steel
G-90 is the most economical metal that can be confidently installed on a home. G-90, hot dip galvanized steel can come in the form of interlocking shingles, or stone coated tiles/shingles.
This steel is covered with zinc oxide to provide corrosion resistance, as well as finished with Kynar 500 paint coatings. G-90 steel is best for stamping applications, rather than bending. This is why you will not see metal roofing panels made with this type of steel, as there is a high risk of micro-cracks.
Galvalume steel
Its a step up in quality and longevity from G-90 steel. Galvalume steel is coated with aluminum zinc alloy, which provides superior corrosion resistance. It also lends itself well to roll-forming, or bending, which is why its used to make metal roofing panels. Corrugated steel panels as well as low-end standing seam are made with galvalume steel.
Aluminum
Aluminum offers higher quality and durability compared to steel. It also boasts much longer lasting corrosion resistance compared to steel. Thus, aluminum is the best material to use if your home is located near the sea or the ocean. Both shingles and standing seam panels can be made from aluminum.
You can expect to pay $2-3 per square foot extra for aluminum shingles or standing seam panels compared to steel ones.
Zinc
Zinc is a high-end metal that is used on premium roofs, mostly standing seam. The average cost for a zinc roof is about $11.5-12.5 per square foot installed. Zinc roofing is extremely corrosion resistant, and can last as much as 100 years, with minimal maintenance.
Copper
This is the most prized of all metals, both for its superior durability and unique look. Copper metal roofs are usually standing seam, but can also come in the form of shingles. Copper roofing is very costly, with prices starting at $14 per square foot installed. This is why most homeowners choose to outfit only certain parts of the roof with copper, usually to add curb appeal. Its rare to see an entire copper metal roof.
Average Cost To Install A Metal Roof
Typical Price Range To Install a Metal Roof
Average:
$9,150 - $14,310
Unlike asphalt roofing, which can be easily installed by a DIY savvy homeowner, metal roofing requires professional installation.
Roofers who install metal have years of training and specialized experience in this field, therefore they charge a lot more for their labor, compared to roofers who install shingles.
Overall, you can expect to spend at least 50% of the total metal roofing cost on labor. Standing seam roofs are the most expensive to install, while metal shingles are cheaper. This price difference is due to the fact that composite shingles are easier and quicker to put up than metal panels.
Panels also often have to be cut on site to fit specific dimensions of your roof. This requires more time, as well as special equipment, both of which significantly drive up labor costs.
Additionally, you should keep in mind that because of all the technical complexities this installation involves, putting up a metal roof usually takes 2-3 times longer, compared to asphalt shingles.
Other factors that your roofer will use to determine the final cost of the install include:
– size and slope of your roof (steeper roofs are more expensive)
– number of floors in your house
– roof complexity and accessibility
– number of chimneys, dormers, valleys (each requires flashing work, and costs extra)
– whether or not tear off of the old roof is required (tear of can easily add another $1,000+ to the total re-roofing cost)
– type and quality of ventilation, underlayment and roofing accessories being used
Does A Metal Roof Add Value To Your Home?
Installing a metal roof is a huge financial investment, and any smart homeowner should wonder whether this investment pays off in the long run.
Even though a metal roof offers the greatest returns if you stay in your house for many years, it also boasts a high ROI (80-86%), in case you need to sell your home.
The average recouped cost of a metal roof is 85.6% In fact, compared to all interior and exterior house renovations, installing a quality metal roof offers one of the highest returns on investment.
Its also important to note that some types of metal roofing systems are considered more premium and desirable than others. For example, in recent years, residential standing seam roofing installs have exploded across the states. This is the most high-end metal roof, and it looks stunning on contemporary style homes.
Standing seam is followed in popularity by metal tiles and shingles. Corrugated metal panels is the most budget friendly choice, but it also has a lower value compared to premium metal roofs.
The consensus among builders and real estate experts is that having a metal roof can increase the overall value of your house and drive buyer's interest.
Research shows that when two identical houses are for sale, and one has a metal roof, it sells faster and for more money (at least a 2-5% increase) than the other house. Everyone loves the idea of a "forever roof", so metal always wins.
Homeowners' preference for metal roofing is especially strong in regions that have regular severe weather, such as: snow storms and ice dams, hail, hurricane level winds, potential for fire, etc. Here, people perceive metal roofs as offering the ultimate protection and peace of mind, which at the end of the day results in very high returns of over 90%.
Typical Price Range To Install a Metal Roof
Average:
$9,150 - $14,310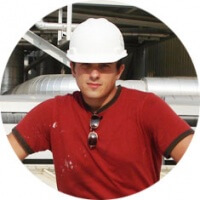 Author: Leo B
For over 20 years Leo has run a successful roofing business in New England, specializing in metal roofing, as well as cool flat roofing technologies. Having replaced and installed hundreds of roofs in New England, Leo has first hand experience with pretty much every residential roofing material and roofing manufacturer available in the US.