Home Depot shingles are available in various colors, sizes, types, and prices. You can get great deals for bulk purchases, as well.
Get the most out of your roof renovation project by investing in affordable shingles of premium quality you're unlikely to find (for a better price) elsewhere.
To get started on your roof replacement, contact your local roofing pros for FREE ESTIMATES!
How Much Is A Bundle Of Roofing Shingles?
Home Depot offers one of the biggest roof shingle collections on the market. Their best-selling asphalt Timberline HDZ Charcoal Algae Resistant Laminated High Definition Shingles cost $40.50 for a 21-piece bundle at the time of writing.
Other popular Home Depot shingles like the GAF Royal Sovereign Charcoal 26-piece bundle costs $38.00.
You can expect shingle bundles from Home Depo to be in the price range from $38.00 to $55.00.
| Home Depot's Roofing Shingle | Price |
| --- | --- |
| Timberline HDZ (21 pieces) | $39.50-$40.50 |
| GAF Royal Sovereign (26 pieces) | $38.00 |
| GAF Seal-a-Ridge (45 pieces) | $54.98 |
Typical Price Range To Install A New Roof
Average:
$4,190 - $6,740
How Many Shingles Come In A Bundle?
One Home Depot shingle package is called a bundle.
Depending on the shingle type, there can be from 21 to 29 shingles in one bundle.
Note that an average Home Depot shingle bundle covers 33 square feet, regardless of the type of shingles.
The easiest way to decide how many bundles of Home Depot shingles you need for the project is to divide your roof's total square footage by 33. This measure goes for all shingle types.
Asphalt Shingles
Home Depot sells a range of asphalt shingles.
Traditional Home Depot asphalt shingles consist of multiple layers.
The bottom layer, or the base, is made of fiberglass or felt. The purpose of the base layer is to repel water and support the shingle integrity.
The next layer is made from asphalt, which is topped off by a surfacing material. Most often, the surfacing material includes mineral granules with UV-resistant features.
Traditional Home Depot asphalt shingles are available in two, three, or four-tab styles, with the three-tab solutions being the most popular.
Tabs are small cutouts inside the shingle, making the item look attractive while also providing stability and strength for each piece.
Once the Home Depot asphalt shingles are installed, they are applied with a seal strip adhesive that secures them to one another and helps ensure wind resistance.
Installing asphalt shingles is relatively simple, they require minimal maintenance, are affordable, and are energy efficient. That's why most Home Depot options include asphalt shingles.
Talking about Home Depot's offer, there are two categories of asphalt shingles you can shop for – architectural and 3-tab shingles.
Your Estimated Roofing Cost
Roof Price:
Cost per sq. ft.
Roof Size:
Roofing Material:

See costs in your area Start Here - Enter Your Zip Code
Architectural Shingles
Architectural shingles first appeared in the 1980s, and they continue to inspire roofing design products to this day.
The dimensional shingles from the time were enhanced with asphalt roofing that brought a new distinctive look and were named architectural roofing shingles.
You can also find these shingles under the name "laminated" or "dimensional," with the former being more commonly found on Home Depot's website.
Architectural shingles are made from a heavy fiberglass base and a ceramic coat of mineral granules embedded into the surface of the asphalt.
There are different types of architectural shingles:
Cedar Shakes
Cedar shakes are arguably the most attractive Home Depot shingle type that act as a simulation of cedar wood shakes.
These are thick shakes that have some slots that resemble real shakes. Usually, cedar shakes are rough and come in 24-inch pieces and ¾-inch thicknesses.
Cedar shakes are naturally beautiful, fully sustainable, and extremely durable.
Slate
Slate architectural shingles have a unique design that resembles slate.
The benefit of slate architectural shingles is that they are lighter. Also, they don't need additional support on the roof, as is the case with real slate.
Due to its unique texture and random colors, the slate architectural shingles are often used for steep roofs, turrets, and gables.
Did you know? Natural slate used for roofing was formed around 500 million years ago and is actually a metamorphic rock.
The cleavage abilities of slate give it its superior roof tiling quality. Due to its origin, it comprises many layers which can slice or cleave off.
However, installing slate shingles requires the work of professionals who are experienced in working with this precise material. That's why not as many roof shingle installers offer this type of service.
Most People Spent:
$4,190 - $5,740
(For a 1600 sq. ft. Roof)
See costs in your area Start Here - Enter Your Zip Code
3-Tab Shingles Home Depot
As far as 3-tab shingles are concerned, Home Depot has two options:
Royal Sovereign Charcoal Algae Resistant Shingles ($38.00 per bundle)
Royal Sovereign Golden Cedar Algae Resistant Shingles ($38.00 per bundle)
Both of these Home Depot shingle bundles contain 26 pieces and are made of super-heavy-duty materials.
The asphaltic fiberglass material has a timeless beauty and great performance, which is why millions of Americans trust this brand for their roofing projects.
Overall, 3-tab shingles are easy to distinguish thanks to their notched pattern (there are three notches, hence their name – 3-tab) at the lower edge.
3-tab Home Depot shingles are easy to install and are made from lightweight materials.
Given the light structure, the 3-tab Home Depot shingles are also super durable. They need minimal maintenance other than occasional cleaning and inspection.
3-tab Home Depot shingles are different from architectural shingles in terms of appeal, longevity, and wind and water resistance.
The 3-tab Home Depot shingles are often less durable than architectural pieces, so their lifespan is up to 25 years.
The 3-tab shingles can get roughed up by winds in places with harsh weather conditions.
Typical Price Range To Install A New Roof
Average:
$4,190 - $6,740
Features Of Home Depot Shingles
Home Depot shingles are available in a variety of colors, sizes, and thicknesses. Here's an overview of the features you can expect to find in their collection.
Shingle Colors
Black
Medium Brown Wood
Gray
Light Brown Wood
Light Gray
Light Brown
Reddish Brown
Slate
Sizes
As far as product length is concerned, roofing shingles at Home Depot are available in two ranges: 35–40 inches and 40–45 inches.
Finally, as far as the number of pieces in the bundle is concerned, you have the following options:
The number of Home Depot shingles in the bundle depends on the manufacturer, material, and size of an individual shingle.
Pro Tip: When purchasing Home Depot shingle bundles, make sure to account for waste or material that gets overlapped or cut off. This will prevent your roofing project from running out of shingles before its finished.
Thickness
You can shop for different thickness options, as well:
2.4 inches
2 inches
0.25 inches
Standard Home Depot shingles(3-tab) are about 3/16-inches thick. However, when they are installed, they tend to overlap, which doubles the thickness.
Cedar shakes, tile, and wood Home Depot shingles are usually thicker.
Different brands offer the same type of shingles with different thicknesses, so this is an important factor to consider when making a purchase.
In the roofing industry, it's usually agreed that heavy shingles are often more efficient.
Overall, standard asphalt solutions add very little thickness to the roof.
Most People Spent:
$4,190 - $5,740
(For a 1600 sq. ft. Roof)
See costs in your area Start Here - Enter Your Zip Code
Review Rating
You can also shop for Home Depot shingles according to the Review Rating filter.
You are free to select a rating (from one to five stars), and the system will show you the offer in that specific rating range.
Again, this filter shows that the three best-rated shingles at Home Depot are also the best-selling ones. This includes GAF Timberline HDZ Charcoal, GAF Seal-a-Ridge Pewter Gray Hip, and GAF Timberline HDZ Barkwood solutions.
Pro Tip: When reading reviews online, check the negative ones to see what kinds of issues users encountered with that specific shingle model.
What Is The Most Common Feature For Roof Shingles?
Roof shingles are most often differentiated by their type. As previously mentioned, there are architectural shingles, 3-tab shingles and designer shingles.
Other than these three, you can also find metal, slate, clay and concrete, composite, solar, and wood shingles on the market.
Note that Home Depot only features the three shingle types mentioned in the previous paragraph at the time of writing.
Your Estimated Roofing Cost
Roof Price:
Cost per sq. ft.
Roof Size:
Roofing Material:

See costs in your area Start Here - Enter Your Zip Code
So How Do You Choose The Best Type Of Shingles?
Getting a best-selling bundle of Home Depot shingles can be tempting, but you should consider more than just looks. You should also consider the design, structure, and appearance of your home.
Also, budget and maintenance levels should play an important role in choosing the type of Home Depot shingles for your home.
Design
Some roof designs go better with specific shingle types.
Wood shingles work great for rustic cabins and so on.
The framing of your home also plays a role here. The materials and details must be strong to handle concrete, slate, or clay shingles. This is why asphalt, metal, or composite shingles work better in most situations.
Budget
The last thing you want is to run out of money when renovating your roof.
Make sure you budget enough to cover the square footage of shingles you need.
Also, note that installing shingles from metal or asphalt is much cheaper than clay, slate, solar, or concrete options.
Maintenance
Shingles are very different in terms of maintenance.
Slate and metal solutions rarely require maintenance, while asphalt and wood may require occasional repairs and cleaning.
Most People Spent:
$4,190 - $5,740
(For a 1600 sq. ft. Roof)
See costs in your area Start Here - Enter Your Zip Code
What Are The Shipping Options For Roof Shingles?
Hope Depot offers flexible shipping options for their roof shingles.
You can choose between the following:
Store pickup
Scheduled Delivery
Note that Home Depot also offers a "Ship to Home" box for delivery, but this option isn't available for roofing shingles currently featured on the website. You can choose a scheduled delivery instead.
How Scheduled Delivery Works
With scheduled delivery, Home Depot drivers will bring roofing shingle bundles to your home or job site at a pre-set schedule time.
Home Depot charges this as a flat rate service, so they will deliver the bundles for a set fee. However, the delivery time and price can vary depending on the bundle size.
For car delivery, they charge $8.99. For a van, it's $35.00, while the box truck or flatbed deliveries cost $79.00.
Also, note that the price can change if you sign up for same-day delivery, as well as depending on the availability of vehicles.
How Does Store Pickup Work?
For store pickup at Home Depot, you select the type and quantity of shingles you want and click on the "Store Pickup" button in the "How to Get It" section.
The system will determine your location automatically (if you have this setting allowed) and recommend the closest Home Depot store for picking up your shingles.
You can also click "Check Nearby Stores" to manually select the desired Home Depot pickup location.
What Is The Cheapest Shingle?
Almost all shingle bundles at Home Depot have a similar price.
However, at the time of writing, two shingle bundles cost $38.00, which is the cheapest available price. This is the GAF Royal Sovereign Charcoal Algae Resistant 3-Tab bundle and Royal Sovereign Golden Cedar Algae Resistant 3-Tab solution.
When you buy 48 or more shingle bundles, Home Depot offers a different price, so you pay $34.20 per bundle.
Did you know? The asphalt 3-tab shingles are the cheapest ones around, no matter where you buy your material.
Typical Price Range To Install A New Roof
Average:
$4,190 - $6,740
What Is The Best-Rated Product In Roof Shingles?
The best-seller roof shingle bundle on Home Depot's website, Timberline HDZ Charcoal, is also the most highly rated product in their collection.
Home Depot's Timberline HDZ Charcoal has a 4.9 rating from more than 6,850 reviews at the time of writing. Additionally, 98% of people who purchased this product would recommend it to others.
The combination of reasonable price, high-quality design, and a range of colors are some reasons that make the Timberline HDZ Charcoal so popular at Home Depot.
The Timberline HDZ Charcoal comes with an easy-to-hit StrikeZone nailing area and a LayerLock Technology that fuses the bond between shingle layers that overlap.
This bundle is easier to install than its predecessor, the Timberline HD line. Thanks to the limited lifetime warranty on the construction and a 25-year algae protection policy, it's no wonder this is the best-selling product.
How Long Do Home Depot Roof Shingles Last?
Home Depot shingles are made from durable materials that have passed numerous rounds of testing before being sent out on the market.
Most bundles come with a limited lifetime warranty for defects in materials and manufacturing, as well as a 25-year warranty on stain and algae protection.
On average, you can expect a new shingle investment to last from 18 to 22 years. The lifespan of the shingle may vary depending on the type, maintenance, and weather conditions.
Some premium asphalt shingles can even last longer than 30 years.
Make The Most Out Of Home Depot Shingle Shopping
Shopping for roof shingles has never been easier.
Home Depot has the largest collection of high-quality shingles in different types, styles, and colors to fit all needs.
Affordable pricing, ease of shipping, and durable materials used in construction are only a few reasons to try Home Depot shingles.
Whether you're purchasing a full-scale shingle order for the whole roof or want to replace a portion that got damaged, you can find just enough reliable material with this seller.
Your Estimated Roofing Cost
Roof Price:
Cost per sq. ft.
Roof Size:
Roofing Material:

See costs in your area Start Here - Enter Your Zip Code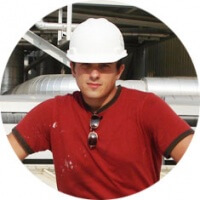 This roofing guide is presented by Leo B.

I've been a roofer for 15 years, and specialize in Metal Roofing and Flat Roofing.

Have a roofing question or issue? Ask me any roofing question!

Roofing Contractors - join our free Local Roofers directory to get more customers!