One of GAF's leading residential roofing products is Timberline Shingles, which consistently rank as the Number 1 asphalt shingle in US.
Timberline shingles are renowned for their affordability, versatility, and quality.
It's the best-selling shingle in the United States, but does it come out on top when compared to some of the country's other leading shingles?
To get started on your roof replacement, contact your local roofing pros for FREE ESTIMATES!
What Are Timberline Shingles?
Timberline Shingles are a type of architectural shingle, otherwise known as dimensional shingles.
They're made using a two-layer asphalt, which is bonded together to lend the shingle its strength and integrity.
Manufacturers use all sorts of bonding agents in this process, with GAF opting for tough fiberglass to connect their asphalt layers.
Did you know? In addition to its high tensile strength and resistance to bending, fiberglass is a non-flammable material that resists humidity and heat. The material also resists corrosion, meaning that environmental toxins and man-made chemicals won't do anything to damage it.
The "dimensional" term arises from this two-layered construction. It allows for the creation of more aesthetically pleasing roofs because it gives the shingles a multi-dimensional appearance, as well as depth.
With Timberline Shingles, GAF emulates the look of natural wood shake shingles. This results in a shingle that has a lot to offer both in terms of protection as well as curb appeal.
If you are not sure whether to install architectural or 3 tab shingles, check out our comprehensive guide on Three Tab vs Architectural Shingles.
How Much Do Timberline Shingles Cost?
Most People Spent:
$4,190 - $5,740
(For a 1600 sq. ft. Roof)
See costs in your area Start Here - Enter Your Zip Code
| Shingle Type | Cost Per Square Foot | Cost Per Square | Cost For a 1500 Square Foot Roof |
| --- | --- | --- | --- |
| Timberline Shingles | $1.10 to $1.20 | $110 to $120 | $1,650 to $1,800 |
| Timberline + Installation | $3.20 to $6.20 | $320 to $620 | $4,200 to $9,300 |
| Landmark Shingles | $0.75 to $0.80 | $75 to $80 | $1,125 to $1,200 |
| Owens Corning Shingles | $0.75 to $2.10 | $75 to $210 | $1,125 to $3,150 |
The cost of GAF's Timberline Shingles varies depending on if you carry out the installation yourself or if you bring a professional in for the job.
If you buy Timberline shingles alone, expect to pay between $110 and $120 per square. This amounts to between $1.10 and $1.20 per square foot of shingles.
Assuming you have a typical American property, which is 2,300 square feet and has a roof that measures 1,500 square feet, this creates a total cost of $1,650 to $1,800 for the shingles alone.
However, the odds are that you will need a professional to handle the installation on your behalf. This adds to the cost considerably.
You can expect to add between $2 and $4 per square foot for installation, creating a total cost of between $3.20 and $6.20 per square foot.
For a 1,500 square foot roof, this works out to between $4,200 and $9,300 for the Timberline shingles and installation.
Note that these are fairly rough estimates. They may vary depending on the installer you choose and the size of your roof. Naturally, a larger roof brings the cost up, with smaller roofs costing less.
You can use our Roof Shingle Cost Calculator to estimate the cost of installing asphalt shingles on your roof.
The Pros of Timberline Shingles
There are several reasons to consider GAF's Timberline shingles for your roof installation.
The Stainguard PlusTM System
All Timberline Shingles come with GAF's powerful Stainguard PlusTM system. As the name implies, this system is a coating designed to prevent your shingles from staining over time.
It focuses on the formation of blue-green algae, which can build up on shingles due to their constant exposure to moist conditions.
By keeping the algae away, Stainguard PlusTM maintains the look and feel of your shingles. As importantly, it also ensures the roof stays well ventilated by preventing algae build-up that could lead to issues over time.
Wide Color Selection
GAF roofing offers a huge range of colors for its Timberline range, meaning you shouldn't find yourself struggling to get a color that meshes with your home's style.
These colors include pewter gray, charcoal, weathered wood, and Biscayne blue, though many others are available.
Extensive Warranty Options
GAF offers several warranty options to ensure you're protected from manufacturing and material defects.
These start with the company's basic Shingle & Accessory Warranty, which features the following protections:
A lifetime warranty on the shingles
Smart Choice Protection for 10 years
A 10-year warranty on the Stainguard PlusTM system
The guarantee that your shingles can handle winds of up to 130mph for 15 years
Unfortunately, this standard warranty does not cover the disposal of old shingles, the quality of the workmanship in your installation, or any issues related to shingles tearing off your roof.
Next, GAF's Roofing System Limited Warranty offers all of the same protections, with the only difference being the extension of the wind warranty to LayerLock labeled shingles.
The company's System Plus Limited Warranty applies if you have your Timberline shingles installed by a Master Elite Roofing Contractor or a GAF-certified contractor.
You must also install at least three of the company's qualifying accessories to access this warranty. It expands your Smart Choice Protection to 50 years.
It also provides coverage for shingles tearing off your roof, assuming the issue was caused by an installation error.
GAF's Silver and Golden Pledge limited warranties are available if you install Timberline shingles along with five of GAF's qualifying accessories.
The work must also be carried out by a GAF Master Elite Roofing Contractor. Both of these warranties offer lifetime protection against factory defects, 15 years of wind protection, and the standard warranty on Stainguard PlusTM.
However, they also cover disposal, when necessary, and workmanship. Silver offers 10 years of cover for workmanship, with Gold extending this to 25 years.
Did you know? GAF's Master Elite Roofing Contractor certification is granted to only 3% of the United States' roofing professionals. It was created to help customers identify the best contractors, in addition to giving contractors more hands-on experience with installing GAF products.
For many, GAF's standard limited warranty provides all of the coverage they need. If you intend to install your Timberline shingles yourself, it may be the best option for you.
The later levels of the warranty require you to work with a professional installer who has GAF certification. Still, the enhanced protection they offer still makes them worth exploring.
Warranties Are Transferable
Your GAF warranty can also be transferred once. That means you can use your warranty as a selling point for your property.
Note that the new owner must notify GAF within 60 days of purchasing your old property. Plus, they won't be able to transfer the warranty again if they choose to sell the home.
Excellent Wind and Fire Protection
Timberline Shingles are designed to provide the maximum possible protection against wind and fire.
They come with a UL 790 (Class A) fire rating.
This means they're tested to ensure they can withstand severe fire exposure. The rating confirms that the shingles offer enhanced fore protection and will not slip away from their position under intense heat.
Did you know? The UL 790 (Class A) test includes examinations of how shingles perform under various conditions. These tests include an examination of how the shingles perform under intermittent flames and how well they prevent the spread of a flame.
What's more, the shingles are placed under a burning brand for 90 minutes to determine how much damage intense heat can cause to them.
When it comes to wind, Timberline Shingles carry the ASTM D7158 (Class H) and ASTM D3161 (Class F) certifications.
ASTM D7158 (Class H) certifies that the shingles can withstand uplift wind forces of up to 150mph ad no less than 120mph. ASTM D3161 (Class F) states that Timberline Shingles can resist wind velocities of between 90mph and 110mph.
Enhanced Strength and Durability
Timberline Shingles combine GAF's Dura Grip and StrikeZone technologies to ensure they're durable enough to handle most conditions.
Dura Grip is a sealant used to bond the various layers of the GAF shingles together. StrikeZone refers to the nailing area, which is specifically designed to ensure the nails that secure Timberline Shingles provide the maximum support possible.
Combine these two technologies with the fiberglass adhesive layer mentioned earlier and you get a shingle that isn't going to budge unless it's exposed to extreme weather conditions.
Typical Price Range To Install new Roof
Average:
$4,190 - $6,740
The Cons of Timberline Shingles
The benefits that Timberline Shingles offer make it clear why it's one of the most popular roofing options in the United States. However, there are some drawbacks to consider before you commit to installing these shingles.
Difficulties Accessing More Advanced Warranties
While the fact that only 3% of roofing contractors in the United States carry GAF's "Master Elite" designation seems to be a plus, it can also cause issues.
If you don't have an installer with this certification in your area, you're unable to access GAF's more comprehensive warranties.
This means you have no option to receive protection against workmanship issues and shingles tearing away from your roof.
Warranty Confusions
Though GAF's warranties are among the most extensive in the industry, many homeowners find they struggle to use the warranty when they need it.
Several customer reports suggest that GAF has a habit of blaming the contractors for a faulty installation when the problem appears to lie with the shingles themselves.
Many also believe that GAF places too many loopholes in front of them when they try to get replacement Timberline Shingles or a refund from the company.
The Weight Issue
Timberline Shingles have become lighter in more recent years.
Whether this is a good or bad thing depends on who you listen to. GAF claims that this lightness comes from the use of enhanced technologies that allow them to make strong shingles while cutting down on the weight.
However, many contractors believe the lack of weight is a sign of a shingle that is not strong as it used to be.
Difficulty Finding Information About Certified Contractors
In addition to the issues related to accessing enhanced warranties, you may face another problem when trying to find a Master Elite contractor.
GAF doesn't make the details of these contractors public, meaning you'll have to spend a lot of time and effort asking installers if they carry the certification.
While this is a fairly minor point, it does add hassle to the installation process.
Granule Loss and Delamination
Granule loss occurs with all shingles, so this isn't an issue that is limited to Timberline Shingles. Still, a lack of care and maintenance can lead to enhanced granule loss, which affects the strength and appearance of your shingles.
This issue becomes especially apparent if you choose to sell your home and an inspector points it out. Failing to limit granule loss can lead to your home being less valuable in the eyes of potential buyers.
Did you know? Granule loss is typically uniform and caused by exposure to normal weather. It occurs when the weather causes the bond between the granules used for the finish and the asphalt to deteriorate.
More extreme weather conditions, such as prolonged exposure to hail, can lead to more granule loss.
Delamination can occur when the shingles aren't properly fused.
This is a fairly rare issue and should be covered by your lifetime warranty. However, it can become a bigger problem if GAF blames the installer for the issue rather than accepting the responsibility for sending faulty materials.
Timberline Shingles Pros And Cons Summary
| Pros | Cons |
| --- | --- |
| Protection against algae | It's tough to access extended warranties |
| Large color selection | Loopholes exist when using warranty |
| Multiple warranty options | Limited number of certified contractors |
| Transferable warranties | Newer Timberline Shingles weight less |
| High-end fire and wind protection | Granule loss |
| Strong and durable | |
x
Low End
Mid Range
High End
Materials
$1879
$2042
$2593
Cost / S.F.
$3.05
$3.31
$4.2
Total Cost
$4598
$4998
$6348
See Costs Near You!
Start Here - Enter your zip
What Are Customers Saying About Timberline Shingles – The Good
The shingles make your house look new again.
It's fairly easy to find Timberline Shingles that replicate the look and feel of your old shingles.
Neighbors compliment the look of the shingles.
It's easy to install Timberline Shingles thanks to the simple nailing process.
Some of the best shingles you'll get for the money you pay.
Durability is a plus, with many customers saying they haven't had to replace a single shingle in over a decade.
The shingles maintain their look and feel for many years.
What Are Customers Saying About Timberline Shingles – The Bad
Shingles seem to start shedding granules fairly quickly.
GAF requires a lot of pictures and even samples of shingles before considering replacements or refunds.
The warranty process is a chore, even when you're in the right.
Cracking can be a problem if you live in an area that experiences tough weather conditions.
Timberline Shingles are a touch on the expensive side when you factor in installation.
The StainGuard PlusTM system isn't perfect, with many customers claiming they start to see staining in less than 10 years.
It's difficult to find certified contractors, meaning many customers can't access GAF's extended warranties.
How Do Timberline Shingles Compare to Landmark Shingles?
Timberline Shingles compare fairly favorably to CertainTeed's Landmark Shingles.
Both are good choices for those operating on a budget, though Landmark comes through as the cheaper option at approximately $75 per square. This is about $30 less per square than Timberline Shingles.
Both types of shingles have several color options. With Landmark, you get a choice of 17, though all tend towards earthy and organic tones.
Note that many installers won't carry all 17 options. They typically offer the most popular colors, with others having to be specially ordered at a higher cost.
Timberline Shingles come out on top when it comes to their warranty. GAF's lifetime coverage beats the 15 years that CertainTeed offers for Landmark.
Furthermore, GAF's warranty covers your shingles up to wind speeds of 130mph, with Landmark only covering up to 110mph. While this may not seem like a huge difference, it's a massive selling point for those who live in areas that are prone to storms and high winds.
Did you know? This difference in wind protection is most prominent if you leave in an area that experiences hurricanes. Landmark Shingles can withstand Category 2 hurricanes, which reach top wind speeds of 110mph.

GAF's shingles can withstand Category 3 hurricanes, which top out at 130mph.

Both shingles offer similar impact resistance, meaning there's little to choose between them if you're concerned about hailstones or falling debris.
Typical Price Range To Install new Roof
Average:
$4,190 - $6,740
Timberline Shingles vs Owens Corning Shingles
Owens Corning is another of GAF's major competitors. The company has a history that is just as long as GAFs. Plus, Owens Corning is one of America's most trusted companies.
But how do GAF's Timberline Shingles compare to their Owens Corning equivalents?
Owens Corning Shingles benefit from the company's EverGuard technology, which makes them up to 50% stronger than the shingles most other roofing brands offer.
As such, you can expect more durability from Owens Corning, with their standard 40 and 50-year warranties reflecting this installation.
Much like Landmark, Owens Corning predominantly focuses on earthy colors. While this is fine for most homeowners, it does mean that the company struggles to offer light color options, which Timberline Shingles can account for.
When it comes to cost, Owens Corning's low-end shingles set you back about $75-80 per square. This compares favorably to Timberline.
However, the more expensive Owens Corning shingles can cost up to $210 per square. This is before installation costs. Generally speaking, you can expect to spend a touch more on Owens Corning shingles than you would on Timberline Shingles.
Both types of shingles are certified to withstand winds of up to 130mph.
Are Timberline Shingles the Right Choice for Your Home?
GAF's Timberline range has existed for so long because the company focuses on quality. With Timberline, you're getting shingles that are proven to be able to withstand high winds and difficult weather conditions. They're also fire-resistant and come with a lifetime warranty, along with protection against staining.
Still, there are some issues to consider before you invest in Timberline Shingles.
Many customers report experiencing problems with the manufacturer's warranty department, as GAF often seems keen to hand responsibility to installers.
Locking its extended warranties behind the "Master Elite" certification also means that those who don't have relevant contractors in their area can't access protection against installation issues.
The Timberline range does excel in terms of its color and style options, which enable these shingles to fit the aesthetics of many types of houses.
They're also fairly cost-effective, though there are cheaper options on the market that offer similar performance.
x
Low End
Mid Range
High End
Materials
$1879
$2042
$2593
Cost / S.F.
$3.05
$3.31
$4.2
Total Cost
$4598
$4998
$6348
See Costs Near You!
Start Here - Enter your zip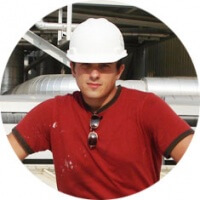 This roofing guide is presented by Leo B.

I've been a roofer for 15 years, and specialize in Metal Roofing and Flat Roofing.

Have a roofing question or issue? Ask me any roofing question!

Roofing Contractors - join our free Local Roofers directory to get more customers!