If you are a homeowner, you might want to consider investing in solar shingle roof technology to generate electricity through solar power.
It is true that solar shingles cost more than some other roofing options, but these unique shingle tiles are increasingly gaining popularity due to their close resemblance to asphalt shingles, easy maintenance, and the monetary gains of installing a solar power system.
To get started on your roof replacement, contact your local roofing pros for FREE ESTIMATES!
What Are Solar Shingles?
Solar shingles, also called photovoltaic shingles, are solar panels designed to look and function like ordinary asphalt shingles while producing electricity from the sun's energy.
Solar shingles are made from slim photovoltaic (PV) sheets that overlay or replace the existing roof shingles. This type of solar energy solution is known as building-integrated photovoltaics (BIPV).
This relatively new technology will protect your roof and offer the same strength and flexibility as regular shingles.
Depending on the manufacturer, each solar shingle generates between 12 and 80 watts of energy.
The solar shingles are lightweight and easy to install. And like ordinary shingles, they were constructed to withstand rain, hail, and wind.
Typical Price Range To Install new Roof
Average:
$4,190 - $6,740
How Much Do Solar Shingles Cost?
Solar shingles costs are usually more than solar panels due to the amount of material required for installation.
The average price for overlaying solar roof tiles can be between $15,000 to $20,000, and Tesla shingles can cost more, around the $70,000 mark, in addition to a lengthy installation process.
Cost to Install Solar Shingles
The installation cost of solar shingles can quickly climb to $21 to $25 per square foot or $1,100 to $2,600 per roofing square.
Thus, a total project could average at least $60,000 to $75,000.
| Solar Shingles Costs | Per square Foot |
| --- | --- |
| Average Price | $15,000 – $20,000 |
| Installation Cost Per Square foot | $21 – $25 |
| Installation Cost Per Roofing Square | $1,100 – $2,6000 |
| Total Project Average | $60,000 – $75,000 |
Ultimately, the end cost of solar shingles on your roof will depend on:
the roof size
the roof pitch or slope
your home location
your energy requirement
the manufacturer
How Many Solar Shingles Do You Need?
The number of solar shingles required to power your home depends on your typical energy usage and the size of your home.
However, replacing your entire roof tilling is unnecessary as photovoltaic tilling can be integrated into your existing setup.
In this scenario, the number of solar shingles needed will depend on your roof size and how much energy savings you'd like to make.
The more solar shingles, the more energy output.
Also, keep in mind that some roofs are not well-positioned for optimal solar energy collection.
Your best bet is to consult the professionals to get an overview of energy savings per solar shingle based on its location on the roof.
Your Estimated Roofing Cost
Roof Price:
Cost per sq. ft.
Roof Size:
Roofing Material:

See costs in your area Start Here - Enter Your Zip Code
Best Solar Shingle Brands
Here are some of the best solar shingles overall in 2022.
Tesla Solar Shingles
Tesla solar shingles feature identical monocrystalline solar tiles and non-solar steel tiles for endurance.
The solar shingles are constructed with tempered glass and the manufacturer claims they are three times stronger than standard roofing tiles.
Tesla offers a 25-year limited warranty.
CertainTeed Solar Shingles
CertainTeed solar shingles works with asphalt shingle roofs only, so this is not a suitable solution for wood or metal roofing.
Typical Price Range To Install a Metal Roof
Average:
9,158 - $14,310
This system is available in a batch of 14 all-black monocrystalline cells with an output of 70 watts per shingle.
CertainTeed back their solar roof shingles with a 25-year limited warranty.
Luma Solar Shingles
Luma offers upgradeable solar roof tiling options and a mobile app to monitor energy usage.
The monocrystalline solar shingles feature 80 watts per shingle and are built to tolerate hurricane-force winds.
Luma solar shingles are backed with a 25-year limited power guarantee and a five-year limited product guarantee.
Timberline Solar Shingles
Timberline Solar shingles were a 2022 Consumer Electronics Show (CES) winner for Best of Innovation.
Their Monocrystalline solar shingles were emphasized as the "first nailable solar energy shingle."
With Timberline shingles, you can replace your roof and gain solar power.
These solar shingles are waterproof and the biggest single-unit shingle, backed by a 25-year guarantee.
SunTegra Solar Shingles
SunTegra's solar shingles are low-key and installed without racking, thanks to its lightweight construction that requires 50% fewer parts than regular solar panels.
SunTegra monocrystalline roofing is a budget-friendly and quick installation option.
It's backed by a 10-year limited product warranty and a 25-year limited power warranty.
Did you know? There are two types of solar panels for roofs. The photovoltaic panel discussed in this article produces electricity, while the thermal panel directly heats water for domestic use.
Cut Costs And Save On Taxes With Solar Energy
Home solar power systems can save you a considerable amount of money long-term.
In addition, there are several tax credits and rebates to help encourage homeowners to start producing renewable energy.
Here are the federal, state, and local benefits that could earn you money for installing an eligible system.
Federal Solar Tax Credit
By installing solar panels, you'll earn a federal tax credit.
This means you'll receive credit for your income taxes to lower your tax bill.
You can qualify for the solar Investment Tax Credit (ITC) for the year you installed your solar panels to generate electricity for your home in the U.S.
State Solar Incentives
In addition to the ITC, several states offer solar incentives to encourage conversion to solar energy.
The incentives may significantly vary from state to state, but the common ones are tax credits, rebates, and renewable energy certificates.
Other Incentives
Other incentives available for installing a solar energy system include:
Local utility rebates

Some local utility companies offer rebates on energy bills based on how much energy the system generates. And others provide one-time support to install a system.

Sponsored loans

Your local utility company, your state, or other non-government organizations may offer you a subsidized loan to help finance the purchase of a solar panel system.

Tax exemptions

You could be eligible for certain tax exemptions in addition to tax credits after installing a solar system.

Some states also offer programs to ensure all purchased solar panel components are exempt from state sale taxes, which could save you hundreds of dollars.
Most People Spent:
$4,190 - $5,740
(For a 1600 sq. ft. Roof)
See costs in your area Start Here - Enter Your Zip Code
Solar Shingles Vs. Solar Panels
Solar shingles and traditional solar panels are great ideas for improving your home's energy efficiency.
But which one is better? Here is a summary comparing the pros and cons of solar shingles against solar panels.
Solar Shingle Pros
Solar shingles are used to build a roof, whereas solar panels are assembled on top of the roofing.
Solar shingles are more aesthetically pleasing than bulky solar panels. They have a sleeker, more attractive look that integrates well with concrete and asphalt roofs.
Solar shingles are designed to be inconspicuous and match the appearance of asphalt shingles.
Solar shingles are typically more cost-effective. If you need to replace your roof, solar shingles are 10% to 15% more cost-effective per watt of solar energy.
Solar shingles are easier to maintain. Additionally, if a single shingle breaks, it's easier to repair the system.
Solar shingles have an increased lifecycle. According to Tesla, you shouldn't need to replace your solar tiles for approximately 30 years.
Solar panels have a shorter lifecycle of 20 to 25 years. However, solar shingles have not been around long enough to test their longevity accurately.
| Solar Shingles | Solar Panels |
| --- | --- |
| Used to build roofs. | Assembled on top of roofing. |
| Sleeker and more attractive look. | More bulky look. |
| More cost-effective roof replacement. 10% to 15% more cost-effective per watt of solar energy. | N/A |
| Projected increased lifespan of around 30 years. | Shorter lifespan of 20 to 25 years. |
| Solar shingle technology is new and not as widespread as solar panels. | Solar panels have been around for longer and are more widespread. |
| Will need to build an entire roof to install solar shingles. | Solar panels can be affixed to your current roof. |
| Solar shingles are more expensive. | Solar panels are less expensive. |
Typical Price Range To Install new Roof
Average:
$4,190 - $6,740
Solar Shingle Cons
Solar shingles are sometimes less energy efficient than solar panels.
A particular roof slope with high sunlight exposure is required for optimal exposure.
A solar panel can be angled for maximum effect with little regard to roof slope.
Solar panels are typically easier to replace when relocating.
Solar shingles are still growing in popularity. Therefore, currently not as widespread as solar panels.
Solar shingle technology is still evolving, so not all existing roofing is conducive to solar shingle installation, which means you may need to consider rebuilding the entire roof.
Solar shingles are more expensive than panels.
Did you know? Right-angled and south-facing solar panels yield the most energy and help minimize the negative impact of dirt and debris.
How Much Electricity Will Your Solar Shingles Generate?
Solar panels require ample sunlight. Look for trees around your property (including those in your neighbor's yards). Have they grown and created too much shade? If so, some trimming or relocating and neighborly compromise may be required.
Solar panels work best on south-facing roofing. However, east and west-facing roofs also collect lots of energy if they receive sufficient sunlight.
Resale Value Of A Solar Roof
Solar panels increase a home's value as they are similar to remodeled bathrooms or upgraded kitchens.
According to tech real-estate company Zillow, homes with solar panels sell for 1.4% more than comparable properties without them.
The photovoltaic value (PV) is a tool that home sellers and buyers can use to obtain the best estimate of a home's solar energy production.
It calculates energy production value for solar panel systems and complies with the Uniform Standards of Professional Appraisal Practice.
Will You Own Or Be Leasing The Solar Panels?
When buying a home with solar panels, confirm whether they are owned or leased.
Owning your properties' solar panels is a significant financial decision, as solar panel lessees yield fewer savings than panels bought outright.
You may save money in advance with a lease. However, you may lose that benefit when purchasing a home with leased panels.
In addition, a solar panels lease term is typically 20 years. If you're purchasing a home with years left on the solar lease, you'll become the lessee as the new homeowner.
Most People Spent:
$4,190 - $5,740
(For a 1600 sq. ft. Roof)
See costs in your area Start Here - Enter Your Zip Code
How Much Maintenance Is Required For A Solar Shingle Roof?
The great thing about solar panels is they do their thing with little intervention on your part. However, you'll want to ensure you take care of your investment, and solar tiles can last up to 30 years with proper care.
Mostly you'll need to keep them clean by removing debris and dirt after spring and fall or any storms that have left them covered in debris.
Keeping your solar panels clean will ensure they work efficiently by receiving maximum sunlight.
Did you know? By lessening the number of devices used simultaneously, you can maximize solar panel efficiency. For example, never run the washing machine while using the dishwasher. This helps prevent the power system from switching to grid power prematurely.
The Difference Between Solar Loans and Financing
If the original owner owns the solar panels and is still making payments through a loan or financing company, you'll need to know the full details.
If the panels were financed using a solar loan, the loan would remain the seller's responsibility, even after it's sold. That means you won't need to take over the payments on the loan.
However, if the solar panels were brought through Property Assessed Clean Energy (PACE) financing, the financing is attached to the property. Since payments are made through the property taxes, those payments will become the new homeowner's responsibility.
Can You Get A Mortgage For A Home With Solar Panels?
Purchasing a home with solar panels affects how you get a mortgage.
Matters like leasing or owning the panels and how they're financed may affect your mortgage.
If the previous homeowner owns the solar panels outright, this is an ideal scenario as the panels will likely just affect the property price.
If you buy a house with leased solar panels, you'll need to discuss monthly fees and any lease terms associated with the arrangement.
What If The Roof Needs Replacing?
Roofing systems with solar panels should be in good condition, but there may come a time when the roof needs replacing.
If a roof with solar panels requires replacement, the panels and the mounting hardware will need to be uninstalled and then reinstalled.
An experienced solar panel installer often carries out this job, but the roofing company may also be able to handle the task.
Reinstalling the solar panels can cost between $1,500 to $6,000 in addition to replacing the roof.
Will You Save Money With Solar Shingles?
If you own the solar panels outright, you will save money on energy costs.
Your savings will depend on the amount of solar power generated, the local utility rates, and how much energy the utility pays for when you return it to the power grid.
If the solar panels are leased, the amount you save will depend on the lease terms.
What Are the Advantages Of A Solar Roof?
In comparison to conventional roofing and solar panels, a solar shingle roof has the following main advantages:
They are easier to maintain
They reduce energy use and bills
They are estimated to last between 30-40 years
Their blend is seamless with traditional roof materials
They are more cost-effective per watt of solar energy
Is Solar Shingle Installation DIY-Friendly?
No. Solar shingles are typically installed as a new roofing system or require customization to be integrated with an existing roof.
In both instances, highly specialized skill is needed. Therefore, any solar shingle project should be undertaken by an experienced roofing company, preferably one with previous records or focus on solar roofing.
Will Solar Shingles Increase The Value Of My Home?
Yes, solar shingles increase a property's value, but the exact value will depend on many factors, like the value of comparable homes in your area. In general, home buyers generally appreciate and welcome the potential energy cost savings that solar roofing will offer.
Your Estimated Roofing Cost
Roof Price:
Cost per sq. ft.
Roof Size:
Roofing Material:

See costs in your area Start Here - Enter Your Zip Code
What Types Of Warranties Are Available For Solar Shingles?
There are many warranties for solar shingles, including output warranties, product warranties, and installation and workmanship warranties.
You can get a good overview of warranties by contacting professional roofing and solar shingle companies.
How Long Does A Solar Roof Last?
On average, solar shingles can last 25 to 30 years and are strong enough to last longer with good maintenance.
Did you know? Another tip to maximize solar power is to install a concentrator. This device captures solar radiation for more concentrated light to optimize the systems' efficiency.
Are Solar Roof Shingles Worth It?
Since the price of solar shingles is much greater than a new roof with solar panels, you must consider whether the additional expense is worth it.
The answer to this depends on your requirements and priorities.
Here are some of the key benefits that solar shingles have over solar panels and traditional roof systems.
Aesthetics
Some homeowners dislike the aesthetic of the solar panels installed on their roofs, believing the panels look awkward and ruin the roofline.
Solar shingles are used the same way as traditional shingles and provide an even smooth roofline.
Many designs look like standard roof tiles, making it hard to differentiate a solar-tiled roof from an asphalt-tiled one.
Stability
In open locations with frequent high winds and storms, there is a concern that solar panels unfasten too easily from the roof during bad weather. The space between the roof and tiles allows the wind to penetrate and stress the solar panels' fixtures.
With solar shingles, you won't experience this issue as the part that absorbs energy from the sun is an integral part of the tile.
Nesting Animals
The space between the solar panel and the roof is also an ideal location for rodents, birds, insects, and other creatures to infest.
This gap can be sealed off with netting; however, this doesn't always resolve the problem.
Furthermore, mesh or other anti-pest measures create more unattractive roof details.
Durability
Solar panels will last between 10 to 20 years, depending on the panel type and property location. During this time, deterioration will occur and reduces the electricity generated.
In contrast, a good solar shingle brand such as Tesla guarantees' that their solar tiles will last for 25 years. They've used cutting-edge technology to ensure the performance of their solar shingles remains higher for longer than solar panels.
Renewing the Roof
Solar shingles are a roof replacement or overlay. If you opt for solar tiles, you'll gain a new waterproof roof to capture solar energy.
Should You Replace Your Roof With Solar Shingles?
Solar systems are a great way to support the environment and reduce electricity bills. But when deciding between installing solar shingles or panels, you'll need to consider whether the higher costs of shingle tiles will be cost-effective in the long run.
Solar shingles look great and, with proper maintenance, are projected to last longer than panels. However, this relatively new technology has not been around long enough to verify its projected longevity and continued effectiveness.
Try to consult professionals in roofing, energy efficiency, and design to reach a decision with ample information.
Typical Price Range To Install new Roof
Average:
$4,190 - $6,740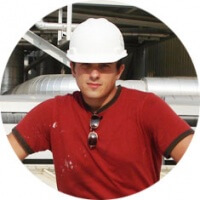 This roofing guide is presented by Leo B.

I've been a roofer for 15 years, and specialize in Metal Roofing and Flat Roofing.

Have a roofing question or issue? Ask me any roofing question!

Roofing Contractors - join our free Local Roofers directory to get more customers!