The best shingles will protect your roof for decades, will not brank your bank with maintenance issues and will elevate the curb appeal of your house.
When choosing roof shingles, you must consider the type of shingle you're getting, the cost, and your home's needs.
To get started on your roof replacement project, contact your local roofing pros for FREE ESTIMATES!
How Much Do The Best Shingles Cost?
Typical Price Range To Install new Roof
Average:
$4,190 - $6,740
The cheapest asphalt shingles can be installed for as little as $220-275 per square, for labor and materials.
However, top quality, best looking asphalt shingles may set you back a little more. Still, the investment you make into higher-end shingles repays itself in terms of enhanced wind and fire protection. You'll also find that high-quality roof shingles provide superior aesthetic appeal.
The average cost of asphalt roof shingles, with labor included, comes to about $330 per square. Premium shingles can cost as much as $525-800 per square for labor and materials.
Check out materials prices for top quality asphalt shingles in the table below.
| Shingle Brand | Cost Per Square Meter | Cost Per Square | Cost Per 2,000 Square Feet |
| --- | --- | --- | --- |
| CertainTeed Grand Manor | $2.30 | $230 | $4,600 |
| GAF Woodland Shingles | $1.40 – $1.55 | $140 – 155 | $2,800 – $3,100 |
| Atlas StormMaster Slate | $1.05 – $1.25 | $105 – $125 | $2,100 – $2,500 |
| Owens Corning Oakridge | $0.75 – 0.96 | $75 – 96 | $1,500 – $1,920 |
| TAMKO Heritage Shingles | $0.65 – $0.80 | $65 – 80 | $1,300 – $1,600 |
(Note, professional labor costs are not included)
You can use our Roofing Shingles Calculator to estimate the cost of installing asphalt shingles on your roof.
What Are The Best Roofing Shingles?
Once you have an idea of the type of roof shingles that will work best for your project, you need to know where to get them from. Several shingle manufacturers provide excellent products to suit your needs.
Shingle No. 1 – CertainTeed Grand Manor Shingles
Founded in 1904, CertainTeed is one of the United States' oldest and most established asphalt shingle manufacturing companies.
It offers several types of asphalt shingles, though they're all characterized by a heavyweight style that results in more asphalt used per shingle than in most other brands.
CertainTeed shingles weigh between 200 and 460 pounds per square, with most other brands weighing between 150 and 260 pounds. This increase in asphalt volume means the company's shingles are stronger and more capable of dealing with the elements.
Grand Manor shingles have Class A fire certification and weigh approximately 400 pounds per square. They provide five layers of coverage, making them ideal for homes in windy areas or locations that experience a lot of storms.
The company also offers an extended warranty that lasts for the lifetime of the shingles. You can also transfer this warranty to a new owner, though the warranty only transfers once before it is voided.
The shingles come in three color options and emulate the look of natural slate, though they use more cost-effective asphalt.
There are some drawbacks to CertainTeed shingles. Their heavier weight comes at a price, meaning you can expect to pay more per square foot than you will with many other asphalt shingle brands.
The company also requires you to use all CertainTeed materials to access its extended warranty. This requirement can add to the cost of your roof repair or replacement.
Grand Manor shingles cost about $230 per square. You can also expect to pay up to $220 in labor for each square, in addition to about $20 per square foot for underlayment and other supporting materials.
Shingle No. 2 – GAF Woodland Shingles
GAF has been an innovator in the asphalt shingle space since the early 20th century. The company developed unique weatherproof and cost-effective shingles in 1912 and has continued to build on its reputation since then.
Always at the forefront of shingle technology, GAF won four consecutive Innovation Awards for its shingles between 2011-2014. It's also generally highly rated by homeowners and contractors for the quality of its shingles.
GAF Woodland Shingles offer a gorgeous natural look that comes in a variety of colors. Made using fiberglass asphalt, the shingles have a Class A fire rating.
They're also capable of withstanding winds of up to 130 miles per hour. The Stainguard protection applied to the shingles also ensures that rain and muck won't cause them to lose their visual appeal.
Did You Know? GAF's Stainguard technology fights against the formation of algae on your roof shingles. GAF infuses your shingles with copper microsites, which slowly release copper over time to prevent algae buildup. The technology has a 25-year warranty.
GAF also provides extended warranties for those who have their shingles installed by a contractor with the "Master Elite" certification.
Open to all installers, this is a GAF-created program that certifies the installer has received specialist training to install the company's shingles.
If you have a "Master Elite" contractor handle the installation of your Woodland Shingles, you can extend their warranty from 10 to 50 years. Unfortunately, the vast majority of roofers don't have the certification.
Current estimates suggest that only 3% of roofers are "Master Elite". As such, the extended warranties may not be available to you if there are no certified installers in your area.
Woodland Shingles cost between $140 and $155 per square, making them less expensive than CertainTeed's Grand Manor shingles. Expect to pay about $200 per square for installation, along with approximately $20 per square for supporting materials.
If you are debating which of the two shingles to install, check out our in-depth comparison guide GAF vs CertainTeed Shingles.
Shingle No. 3 – Atlas StormMaster Slate
Coming with a limited lifetime guarantee against manufacturing defects for the materials, Atlas's StormMaster slate shingles can handle high winds and heavy impacts. They're certified to protect against winds of up to 130 miles per hour and come with the company's Scotchgard system to prevent algae build-up.
Atlas shingles have an attractive slate look, while their durability is enhanced by the use of polystyrene butadiene styrene (SBS). This material is a hard rubber that Atlas injects into the shingles to enhance their strength and fire resistance. SBS also breaks down slower than standard asphalt, meaning the shingles last longer than many standard varieties.
However, the shingles aren't quite as thick as the Woodland and Grand Manor shingles. This means they're not quite as durable. Plus, they lay fairly flat, resulting in a less pronounced look than some of the other shingles in this list provide.
StormMaster Slate shingles cost between $105 and $125 per square. Again, you must consider labor costs too, which tend to land at about $190 per square for these shingles.
Shingle No. 4 – Owens Corning Oakridge Roof Shingles
The winner of 2021's Women's Choice Award for America's Most Recommended Roofing Products, Owens Corning is one of the most well-regarded shingles manufacturers in the country.
Of their range, Oakridge shingles is the most attractive because of its strength and attractive design. The shingles are laminated to prevent water ingress, in addition to offering a double layer for enhanced protection.
Owens Corning uses a combination of ceramic, copper, and mineral materials when making Oakridge shingles. This combination of materials leads to heavy-duty shingles that resist algae growth while providing an appealing aesthetic.
Algae is further hampered by the company's StreakGuard protection, which Owens Corning guarantees for 10 years.
You also receive a limited lifetime warranty on the materials, meaning you can get a repair or replacement for any shingles that arrive with manufacturing damage. Certified to withstand winds of between 110 and 130 miles per hour, these shingles also have Class A fire resistance.
Did You Know? Average wind speeds in the United States vary from a low of 12.91 miles per hour in Delaware to a high of 31.44 miles per hour in the District of Columbia. Shingles that can handle wind speeds of up to 130 miles per hour can stay in place during a Category 3 hurricane.
The Oakridge shingles are ideal for those working to a budget as they cost between $75 and $96 per square. Add approximately $200 per square for installation and supporting materials for a shingle that comes in several colors.
Shingle No. 5 – TAMKO Heritage Shingles
TAMKO shingles are manufactured to create a layered appearance by combining fiberglass mats with textured shingles. Made using asphalt, the shingles also have mineral granules injected within them to create an attractive aesthetic. They come with Class A fire certification and a 15-year wind warranty up to winds of 110 miles per hour.
The shingles come in 15 colors, meaning you have plenty of choices to suit your home's look and style. However, some reviews suggest these shingles are prone to failure if they're not installed perfectly.
So, ensure that you work with contractors who have experience installing this type of shingle. Furthermore, make sure you question your contractor about their insurance coverage so that improper installation doesn't present a problem to you.
Widely available, TAMKO's heritage shingles are easy to replace if something goes wrong with them. They come with a limited lifetime warranty that covers the manufacturing and they're some of the least expensive shingles available for the quality they provide.
Expect to spend about $65 to $80 per square for these shingles, with labor costs adding approximately $150 to $180 per square. This lower price point makes the Heritage shingles ideal for those looking for inexpensive dimensional shingles.
Install Roof Shingles

$4872


Average price

Install Metal Roof

$10253


Average price

Install Flat Roof

$8257


Average price

See costs in your area Start Here - Enter Your Zip Code
What Are The Different Types Of Roof Shingles?
There are several types of shingles, all of which have their own pros and cons. Many are made using specialty materials, which can increase their cost and limit their appeal.
Type No. 1 – Asphalt Shingles
The most popular type of roof shingle, asphalt is used for approximately 80% of American homes. It's a fairly cost-effective material that offers stellar resistance to wind, rain, and fire.
Its popularity also means there are many types of asphalt shingles for different types of roofs. These include budget friendly 3 tab shingles, middle of the road in quality and price architectural shingles, and premium quality designer shingles.
Compared to higher end roofing materials, asphalt shingles are not as durable or long lasting. Homeowners may find that they have to repair or replace shingles more often because of this. The material also isn't as eco-friendly as some others, such as metal roofing.
Did You Know? Algae can become a problem if your house has asphalt shingles and you live in an area with high humidity. Specially treated asphalt shingles exist to solve this problem and ensure you don't have to spend as much money on maintenance.
Type No. 2 – Plastic Polymer Shingles
Many modern shingles designed to look like slate or wooden shakes are actually made using a plastic blend, or polymer. This material works best when replacing old or stylized shingles with something that looks similar while providing greater durability.
Plastic polymer shingles require less maintenance than many other types. They're also available in many styles, meaning you should be able to find something to suit your home. Polymer shingles also offer strong fire and wind resistance while being fairly light.
Plastic polymer shingles, such as Novik shingles, cost more than the more popular asphalt variants. The heavier types of plastic polymer shingles may not be ideal for some homes.
Type No. 3 – Metal Shingles
Typically made using steel or copper, metal shingles provide a unique look and stellar protection, They're also light and recyclable, making them ideal for those concerned about their impact on the environment.
Metal shingles absorb about a third of the heat of metal shingles, meaning they're ideal for those in colder areas who want to keep the heat in their homes.
However, the metal shingle aesthetic may appear unappealing to those who prefer more traditional shingles.
They're also among the most expensive types of shingles, with copper shingles being particularly pricey. Copper also develops a green coloring over time, which can lessen the shingles' aesthetic appeal.
You can use our Metal Roofing Calculator to estimate the cost of installing metal shingles on your house.
Type No. 4 – Concrete Shingles
A material that has become increasingly popular in modern home design, concrete roof shingles are durable and offer superb fire resistance.
The material also suits several home aesthetics.
The challenge with concrete comes with the weight of the material. Your roof may require reinforcement so it can support heavy concrete shingles. Heavy winds can also create issues as constant exposure leads to cracks.
Type No. 5 – Slate Shingles
Slate is a classic roof shingle material that you'll often find on older homes. Providing an elegant aesthetic, it's also durable enough to stand up to heavy winds and fire. Slate is a recyclable material made using natural materials.
Like concrete, weight is a factor when using slate roof shingles. Combine the potential need for roof reinforcement with the high cost of this material and you may find that slate shingles aren't in your budget.
The shingles also work best on steep rooves, meaning you may not be able to install them if you have a flat roof or a roof with a gradual incline.
If you like the look of slate roofing, but don't want to spend tens of thousands of dollars on your roof, consider installing synthetic slate roof shingles for a fraction of the cost.
Type No. 6 – Wooden Shingles and Shakes
Providing your home with a beautiful natural look, wooden shakes offer more charm than many of the other types of shingles in this list. They're ideal for older homes and they're also quite affordable. Made using natural materials, wooden slates are also recyclable.
The lack of fire resistance is the main drawback for these roof shingles. They burn easily unless they receive a special treatment before installation. Wooden shakes are also less durable than other shingles, meaning you will spend more on maintenance over time.
Did You Know? All construction materials undergo fire resistance and retardancy tests that result in them receiving a classification. A Class A certificate means that flames only spread for up to six feet when using the material.

This rises to eight feet for a Class B certificate and 13 feet for a Class C certificate. The certificates also determine how long the material will endure before it ignites. Class A materials ignite after 2-to-4 hours of exposure.

Class B materials ignite after about an hour, with Class C lasting for 20 minutes before igniting.
Do You Need to Remove Old Shingles Before Installing New Ones?
Ideally, your contractor should remove your old shingles before installing new ones. Failure to do so can give your roof an uneven look that lessens its curb appeal.
More worryingly, the nails used to install your old shingles may poke into the new shingles, especially if they're not perfectly aligned. This can lead to constant wear and damage that results in your new shingle cracking or breaking.
Weight is also a factor here. If you opt for heavy-duty shingles, the presence of old shingles underneath them adds to the load your roof has to support.
Most roofs are designed specifically for a single layer of shingles, meaning reinforcement is necessary if you install new shingles over old ones.
Having said that, many state building codes allow for two roofing systems per roof. So while it's not recommended, you can place new shingles over old ones.
Choosing The Right Shingles – Quality Is Paramount
Each of the shingles highlighted in this list offers the highest quality available in the class of asphalt shingles.
Grand Manor shingles are the costliest, though they're also the strongest on the list. On the other side of the cost scale, TAMKO's Heritage series costs the least, though they're not quite as thick as the other shingles highlighted here. However, their high availability and wide range of colors make up for this minor shortfall.
Whichever shingles you choose, always aim for something that matches the look of your property while providing the protection it needs.
Class A fire resistance is a must, as is high wind resistance if you live in an area that's prone to storms and hurricanes.
You also need to consider how the shingles will look over time, with manufacturers that offer some form of algae protection typically providing the best choices for aesthetic appeal.
Install Roof Shingles

$4872


Average price

Install Metal Roof

$10253


Average price

Install Flat Roof

$8257


Average price

See costs in your area Start Here - Enter Your Zip Code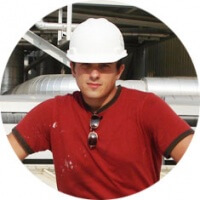 This roofing guide is presented by Leo B.

I've been a roofer for 15 years, and specialize in Metal Roofing and Flat Roofing.

Have a roofing question or issue? Ask me any roofing question!

Roofing Contractors - join our free Local Roofers directory to get more customers!