If you're looking to add a little more value to your home, in addition to giving it a unique aesthetic, designer shingles may be for you.
These premium asphalt shingles come in several styles and are ideal for creating a more attractive look than 3 tab or even architectural shingles can provide.
To get started on your roof replacement, contact your local roofing pros for FREE ESTIMATES!
What Are Designer Shingles?
Designer shingles are also referred to as premium or luxury shingles. In all cases, these shingles are made using a process that fuses two layers of normal shingle material using an adhesive.
For example, a designer shingle may be two layers of asphalt bonded together.
The process for creating designer shingles was invented in the mid-2000s, with many manufacturers adopting it to create premium shingle lines of their biggest brands.
Designer shingles stand out for several reasons, though they get their name from the three-dimensional look they provide.
How Much Do Designer Shingles Cost?
Typical Price Range
Average:
Assuming your property has a 1,500-square-foot roof and a moderate pitch, standard designer shingles cost between $8,500 and $17,000, which includes installation. This amounts to a square foot cost of about $5.50 to $11.30.
Labor costs between $3 and $5 per square foot, meaning you may be able to save between $4,500 and $7,500 if you do the work yourself.
However, more complex installations, such as those involving roofs with high pitches, tend to cost closer to $7.50 per square foot for labor.
Finally, you also have to consider the potential cost of removing your old roof shingles to make way for new ones.
This is typically a fairly simple task that many contractors include in their standard installation price.
Unfortunately, those with complex roofs may have to pay between $0.80 and $1.80 per square foot to remove the old materials.
You can use our Shingles Cost Calculator to estimate the cost of installing premium roof shingles.
Designer Shingles Cost Break Down
The table below summarizes how much you can expect to spend on various designer shingle brands.
| Item | Cost Per Square Foot | Cost Per 1,500 Square Foot Roof |
| --- | --- | --- |
| Average Designer Shingle | $2.50 to $3.80 | $3,750 to $5,700 |
| Installation | $3.00 to $7.50 | $4,500 to $11,250 |
| GAF Shingles | $3.00 to $5.50 | $4,500 to $8,250 |
| CertainTeed Shingles | $2.10 to $5.80 | $3,150 to $8,700 |
| Owens Corning Shingles | $1.20 to $2.70 | $1,800 to $4,050 |
| Roof Removal | $1 to $2 | $1,500 to $3,000 |
Additional Costs to Consider
The issues that the area you live in presents may also affect the amount you pay to install designer shingles.
For example, those living in areas that experience heavy rainfall may also want to invest in a silicone roof sealant.
Placed on top of your shingles, this sealant reduces the damage that water causes, which lengthens the lifespan of your shingles.
Roof sealants tend to cost about $1.25 per square foot. Additionally, you may pay a couple of dollars more per square foot if you opt for shingles that offer protection against hail.
Did you know? In addition to guarding against water, silicone also resists high temperatures and ultraviolet radiation.

A silicone roof sealant may help to maintain the look and feel of your designer shingles for longer than it would last without a sealant. However, many designer shingles have ultraviolet protection built in to prevent fading.
Most People Spent:
$4,190 - $5,740
(For a 1600 sq. ft. Roof)
See costs in your area Start Here - Enter Your Zip Code
The Top Brands Making Premium Shingles
Despite being fairly new to the market, many roofing material manufacturers have introduced designer shingles into their ranges. The following are three of the top companies that make designer shingles.
GAF
One of the world's largest shingle manufacturers, GAF shingles are found on approximately a quarter of all American homes. The company has rapidly expanded its designer shingle range so it offers six choices.
GAF Glenwood shingles resemble wood shakes and come with algae protection. Woodland shingles are hand-cut and provide your home with a more classical European style.
The Camelot II shingles product line is a slate replica that also offers algae protection, while its Grand Sequoia AS range mimics wood shakes, much like the Glenwood shingles.
The Grand Canyon shingles lines also mimics wood shakes, though it comes in darker colors than the company's other wood shake replicas. Finally, GAF offers its Slateline range to provide a carved slate roof look.
With installation included, GAF's designer shingles cost between $6.00 and $8.90 per square foot. This makes them some of the most cost-effective designer shingles on the market.
CertainTeed Shingles
Much like GAF, CertainTeed offers six types of designer shingles. Many of these fall under its Presidential Shake premium shingles product line, which offers wood and cedarwood shake options.
CertainTeed Grand Manor and Highland Slate lines offer slate designer shingles, with the latter coming with interesting shadow lines.
Finally, CertainTeed manufactures the Carriage House line, which it makes specifically for roofs with high pitches.
All of CertainTeed's designer shingles carry a Class A fire rating and have limited lifetime warranties.
They're rated to withstand winds of between 110 and 130 miles per hour and have algae protection.
Did you know? A Class A fire rating means that a material offers a flame spread of between 0 and 25. In other words, these materials do not burn easily. As such, your roof is less likely to ignite, making it safer.
With the cost of installation included, CertainTeed's designer shingles range from $2.10 to $5.80 per square foot. This compares favorably to GAF's pricing, though some installers may charge more than these approximate prices.
Owens Corning Shingles
Another of the United States' most prestigious shingle manufacturers, Owens Corning offers several designer shingles.
These include its TruDef Duration Flex and TruDef Weatherguard HP shingles, both of which are part of the company's Duration range.
Available in a range of colors, these shingles offer Class 4 impact protection, though they're not as aesthetically pleasing as many of the ranges that CertainTeed and GAF offers.
If the shingles' visual impact is a key concern, Owens Corning has you covered with its Woodcrest, Berkshire, and Woodmoor shingle lines.
These designer shingles mimic either the slate or the wood shake looks, bringing them closer in line with GAF's and CertainTeed's offerings. They usually come with a Class A fire rating and algae protection.
The company's Duration line usually costs about $1.20 per square foot, with an additional $4 to $5 per square foot for installation.
Owen's Corning more aesthetically pleasing designer shingles range from $1.70 to $2.70 per square foot, again with an extra $4 to $5 per square foot for installation.
Most People Spent:
$4,190 - $5,740
(For a 1600 sq. ft. Roof)
See costs in your area Start Here - Enter Your Zip Code
Key Designer Shingle Features
Your designer shingles' exact features vary depending on the manufacturer and the type of shingle you choose to install. Still, the following features tend to be common across all types:
A unique look that provides a dimensional appearance that you can't get with standard roof shingles.
Enhanced protection against algae, staining, fire, and impacts.
Protection against the sun's ultraviolet rays, which allows designer shingles to maintain their color for longer than regular shingles.
Lower maintenance requirements due to their in-built protections.
Designer Shingles – The Pros
Why should you consider installing designer shingles when compared to standard shingles, which are most common and cost-effective? The following are some of the biggest advantages of designer shingles.
Pro No. 1 – Enhanced Curb Appeal
If you want to achieve a classical style with your home, you're not going to be able to do it with standard shingles.
Designer shingles allow you to emulate a slate roof or wood shake look without paying the extra money required for those materials.
Furthermore, this unique look does not come at the cost of extra maintenance, as designer shingles are typically made using asphalt fashioned to look like a different material.
The dimensional look that designer shingles offer also improve your home's curb appeal. If you're planning to sell your property, these shingles help your home to make a great first impression, which can massively influence a potential buyer's decision.
Did you know? Research commissioned in the United Kingdom by real estate company Strutt & Parker reveals that 76% of buyers think that first impressions are "everything" when buying a home.
Furthermore, 66% say that their first impression when viewing a property online plays a role in their decision to arrange a viewing.
Pro No. 2 – Enhanced Durability
Most designer shingles come with added protection against fire, wind, and hail. As mentioned, most manufacturers make designer shingles with Class A fire protection, which reduces the damage your roof experiences during a fire.
Better yet, this protection also makes it less likely that external fires will make their way into your home.
The higher impact resistance these shingles off also means that they can withstand hail and falling debris better than standard shingles.
This enhanced durability is often reflected in a manufacturer's warranty, with some offering limited lifetime protection against damage.
Pro No. 3 – A Longer Lifespan
Designer shingles usually come with expected lifespans of between 25 and 30 years, though many can last for as long as 50 years if they're maintained properly.
By contrast, a typical asphalt roof has a 20-year lifespan as long as it's maintained properly. As such, designer shingles justify much of their increased cost by not requiring you to replace them as often as you need to replace asphalt roof shingles.
Pro No. 4 – Increased Versatility
If you have a home with a classic aesthetic, you'll generally find that standard asphalt shingles don't match the rest of the property.
Though these types of shingles can come in many colors, they have fairly standard designs that don't vary much from manufacturer to manufacturer.
Designer shingles offer more variety, allowing you to choose from a standard asphalt look, wood shakes, or a slate style.
What's more, many manufacturers vary the look of their shingles within those three main styles, as we see with CertainTeed and its offering of slate shingles that have shadow lines.
You get more choice with designer shingles, ensuring you get a roof that matches the rest of the property's aesthetic.
Average Roof Replacement Cost in US:
Low End

$4388

Mid Range

$5287

High End

$6608
Designer Shingles – The Cons
Though designer shingles offer many advantages, there are some drawbacks to consider before installing them.
Con No. 1 – The Cost
There's no getting away from the fact that designer shingles cost much more than standard asphalt shingles.
You'll likely pay about $4-5 per square foot for regular architectural shingles, with installation included.
Compare that to the more high-end designer shingles, which can cost more than double that amount, and you have a barrier to installation that many won't be willing to breach.
In fact the cost of premium asphalt shingles is almost as high as the cost of metal roofing. When comparing the durability and quality of these two roofing materials, metal roofing wins hands down.
So if you are willing to spend this much money on a roof replacement, you may want to consider metal shingles.
When considering the additional cost, think about whether the increased lifespan and protection designer shingles offer is needed in your location.
If your home does not experience difficult weather conditions, you may find that regular shingles are a more cost-effective option.
Con No. 2 – Warranty Inconsistencies
Most designer shingle manufacturers offer extended warranties that can last for the lifetime of the product.
However, these manufacturers don't usually install the shingles themselves. Instead, they rely on external contractors to do the work.
This can create some issues if you need to exercise your warranty. Some installers may refute your claim, which can block access to the warranty.
You essentially have an additional layer of customer service to get through before you can exercise the warranty on many designer shingles.
Con No. 3 – They Weigh More
The manufacturing process used for designer shingles means they weigh more than regular asphalt shingles.
This extra weight requires you to inspect your roof deck to ensure it's capable of holding designer shingles in the first place.
If it can't, you need to replace or reinforce the deck, which can add several thousand dollars to the cost of installing designer shingles.
Did you know? Standard asphalt shingles weigh between 200 and 250 pounds per square. This almost doubles to between 400 and 420 pounds per square for designer shingles.
Con No. 4 – Potential Roof Removal
Many three-tab asphalt shingles can be installed on top of one another. This means you can fit asphalt shingles on top of old asphalt shingles without paying any additional removal costs.
Unfortunately, this isn't the case with designer shingles. Their higher weight, coupled with their manufacturing differences, mean you must remove any old roof shingles before installing designer ones.
This removal isn't an issue for brand-new homes. However, anybody who's installing designer shingles onto a home they already own must prepare themselves for increased costs.
Are Designer Shingles Worth the Cost?
Designer shingles are worth the extra money if you live in an area where difficult weather and impacts are an issue.
For example, those who have a lot of trees in their yard may have to deal with falling branches. In these cases, designer shingles may offer the impact resistance required to hold up when faced with heavy impacts.
Similarly, the weather, fire, and hail protection many of these shingles provide means they offer enhanced protection that allows them to last longer than regular shingles.
However, those living in quieter areas that don't experience inclement weather may find that designer shingles aren't worth the additional cost. Before investing, consider how much protection your roof needs from the outside world.
Why Does Roof Pitch Matter?
Roof pitch matters because it affects the difficulty of the installation. If you have a flat roof, or a roof with a low pitch, it's a lot easier to lay shingles than it is on a roof with a high pitch.
The installer doesn't have to do as much work, or use as much equipment, meaning your labor costs go down.
If you have a more complex roof, such as a gable roof or hipped roof, your installer has to factor in the different pitches and the variances between the roof's sloping sections.
That means more work, both for the installation itself and the planning stage.
What Is the ROI For Designer Shingles?
It's difficult to determine the exact ROI of designer shingles. In general, a new roof installation offers an ROI of about 60%.
However, this varies depending on the property's location and the issues that may affect the roof.
Furthermore, the ROI decreases over time as roof shingles are depreciating assets that require maintenance and eventual replacement.
As such, it's difficult to say if designer shingles offer a better ROI than regular ones. Though they cost more, designer shingles create a better first impression and last longer, which are both factors that buyers will likely take into account.
Did you know? ROI stands for return on investment. It's a measure of the profitability of any investment you make.

When somebody says that roof shingles offer a 60% ROI, this means that you can add 60% of the cost of the installation onto the value of your property.

For example, a roof shingle installation cost $10,000 adds about $6,000 to your property's asking price.
Can You Install Designer Shingles Yourself?
You can install designer shingles yourself, which can drastically reduce the amount of money you spend. But DIY installation requires the ability to measure your roof properly, as well as some special tools.
If you're fitting designer shingles, you may need an extension ladder to reach areas of your roof that are difficult to access.
You'll also need tin snips and metal flashing, in addition to a nail gun, hammer, and utility knife.
Are Designer Shingles Worth It?
| Pros | Cons |
| --- | --- |
| Improved curb appeal makes a great first impression | Much higher cost |
| More durable than standard shingles | Warranties aren't always consistent |
| Longer lifespan | Designer shingles weigh more |
| More design choices | Have to factor in the cost of roof removal |
There are two main reasons why you may choose designer shingles.
The first is the unique look they provide. Designer shingles offer more variety and are generally more attractive than other roofing options.
If you have a classical home, or you just want to up your property's curb appeal, designer shingles offer a good way to do it.
The second reason is if your roof needs added protection against the elements or falling debris. Designer shingles are tougher than regular shingles due to their layered designer.
Most manufacturers built on this design-based strength by enhancing their designer shingles' fire and stain protection. This strength contributes to the added longevity and lower maintenance requirements that designer shingles provide.
If neither of these reasons applies to you, the cost will likely be your main consideration.
The improved quality and superior curb appeal of designer shingles means they cost more than many other roofing solutions.
As such, they may not be the best choice if you don't require stronger shingles or a unique aesthetic.
Install Roof Shingles

$4872


Average price

Install Metal Roof

$10253


Average price

Install Flat Roof

$8257


Average price

See costs in your area Start Here - Enter Your Zip Code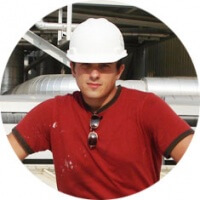 This roofing guide is presented by Leo B.

I've been a roofer for 15 years, and specialize in Metal Roofing and Flat Roofing.

Have a roofing question or issue? Ask me any roofing question!

Roofing Contractors - join our free Local Roofers directory to get more customers!