|
When it comes to asking homeowner insurance to cover roofing damages from a storm, most homeowners get the short end of the stick in terms of quality, often without even realizing what is going on.
Let's take an in-depth look at how this process works for the three parties involved: 1. Property owner 2. Contractor 3. Insurance company.
I realize that the majority of you reading this will be homeowners, so I plead for you to finish this guide, because it can save you hundreds or thousands of dollars on roof repairs.
Most People Spent:
$4,190 - $5,740
(For a 1600 sq. ft. Roof)
See costs in your area Start Here - Enter Your Zip Code
Insurance companies do not pay for you to do high quality roofing. If you want to do it right you may want to get away from insurance work. Or you will have to lower your standards.

Advice from a Roofing Forum Discussion to a contractor looking to get into insurance work.
Roof repair cost in different regions
Its important to realize that there are significant variations in roofing prices across the US. They are lowest in the Midwest and South.
The Southern regions are 7-16% below the national average, while the Pacific is 18% above it.
The Midwest falls slightly below national average. This is due to having many large metropolitan cities and also the inclusion of many northern territories of Minnesota, Wisconsin, North and South Dakotas, where there are fewer storms and other natural disasters.
While these areas have a lower cost of living than say the North East or the West Coast, roofing costs here are disproportionately lower than the national average, because many of the repaired or new roofs are paid for by insurance companies!
However, instead of being a good thing, this is usually an indicator of low quality. Unfortunately, homeowner's insurance is in part responsible, and here is why:
These regions are plagued by storms, tornadoes, hail, etc. All these natural disasters damage roofs, and big insurance companies have to pay for damages covered under homeowner policies.
However, corporations are NOT in the business of giving money away. Consequently, they do everything they can within and (sometimes) slightly outside the legal boundaries to save money.
How can homeowner's insurance pay LESS for roofing, and why do contractors agree to this?
Introducing Xactimate software – the most clever way for the insurance industry to save on claims, and to screw roofers / homeowners in the process!
This is an estimating tool that is OWNED by the big insurance companies. It is the ONLY program they use to price the scope of work.
Here are two quotes from their website:
"Xactimate helped contractors and insurance adjusters estimate repairs"

AND

"Today 22 of the top 25 property insurance companies in the U.S. and 10 of the top 10 Canadian insurers use Xactware property insurance claims tools."

You can see this for yourself on their about us page.
What does this really mean?
Big homeowners insurance establishments got together and organized a joint venture – a company that "owns" Xactimate Solutions Inc. Basically, they have set up and are in control of specific prices that they "agree" to pay for work.
Effectively, they have FORCED the roofing industry to agree to these as well (we will discuss the FORCED part below). In large, part this is possible thanks to the presence of roofer storm chasers in the most vulnerable areas of the country.
How roof storm chasers scam homeowners and drive prices down
Here is how the process works. After the storm or another natural disaster, a homeowner sits on his porch and there is a line of roofers outside the door looking to get his business.
He gets a few quotes, and tentatively chooses a company to do the repair. Then, the contractor meets with the insurance adjuster to go over the scope of work that will be covered.
The problem is that items in Xactimate are priced well below market levels. What is even worse is that roofers cannot afford to work at these levels, if they have ALL of the following:
-legal workers
-liability and worker's compensation insurances.
Consequently, most guys that do insurance work hire illegal workers, and do not have appropriate insurances – THEY CAN'T AFFORD either. They often put up ads like the one below, to attract homeowners desperate for a quick and cheap fix.
Now, this is where things get messy. This is how insurance companies pit dishonest roofers against the homeowners, save big bucks and walk away clean:
1) Adjusters usually refuse to pay for many necessary items to do a proper roof repair.
2) Homeowner has a deductible (usually $1000), which she does not want to pay and she definitely does not want to pay MORE than this deductible.
3) Although it's illegal, most storm roofers will agree (and they often advertise) to cover the deductible. This basically allows the homeowner to refuse working with a legit roofing business, who won't eat the deductible. After all, there is a huge line outside, waiting to get the job, no matter what it takes.
4) Whoever lands the contract usually covers the deductible, and collects whatever scraps the homeowner insurance agrees to throw them.
So everyone is happy – right?
Homeowner gets a free roof, contractor gets the job, and the insurance company saves big money.
No – only the insurance company is happy! The misinformed/ignorant property owner thinks he got a "free" roof, and the pro knows that he made a couple of bucks profit, because he skipped on the important parts that make a good, long lasting repair job.
Inevitable fallout from the cheapest roofing
Since the adjuster refused to pay for many important items, the pro either did not do them outright (excluded these items from the contract beforehand, as he already knows the adjuster will likely not cover them), or he secretly did not do these, but said that he did (liar liar).
So the homeowner gets really crappy, cheap shingles that only look ok. She does not know that there is no underlayment, or that ventilation is poor, or that flashing is not done correctly, or that the roof is not nailed properly, etc, etc. The homeowner will not know this roof starts to leak in a few months and the contractor who performed the work is nowhere to be found.
But what did the homeowner really expect? He did not want to pay the deductible or for the extra but necessary items, which the adjuster refused to cover. In turn, it was not possible for the contractor to do a good job at the offered rate of pay.
Its important to note that even the best homeowners insurance will have this problem, because this is simply the nature of the game. The goal is to make as much money as possible, not fix your roof.
How can all this happen, why is it all "legal"?
Greed and Ignorance will make us rich! should be the corporate motto of the insurance industry. Roof manufacturers and insurance companies have long ago realized that most people are cheap, greedy and ignorant, and have learned how to capitalize on both – social psychology at work!
– Stingy homeowners will not want to pay extra for quality materials and labor.
– If a roofer tries to convince them that some items are necessary, the adjuster will in turn persuade them that the contractor is trying to run a scam, or even worse – commit insurance fraud.
– Once again there is always a line of other illegal contractors outside the door who are like vultures looking to get any roof they can. And the homeowner, who is facing a $1,000 deductible and maybe another $1,000 in necessary upgrades will usually go with the "free" roof, so legit roofers can't effectively compete for insurance work.
– Since insurance work is VERY subjective, the adjuster has the freedom to refuse to pay for practically everything but roofing shingles. This way, insurance companies can operate within shady boundaries of "legal", but are usually walking away, saving big.
Xactimate runs the show
In the end, this all comes back to Xactimate pricing – the most clever invention of the insurance industry (the home related sector at least).
Once again, since they own the software, they exclusively control "market rates". But shouldn't the market itself control the rates??? Yes, but it really doesn't.
The problem here is that regulators have no legal authority to set prices, and no control of what the program establishes as a fair price for each item. Also, there are so many items that are unique to each ZIP code – not even state, that no one knows what the "market rate" really is outside of a 50 mile radius.
Moreover, there are not enough regulators to go around and check up on every incident. Most contractors never complain, while most property owners are happy with a "free roof" since they don't even know that they just got screwed by the roofer AND the insurance.
How to make insurance pay for your new roof!
In a nutshell, here is how to make your insurance company pay for a quality new roof, or a repair that will last.
The key is to hire a contractor who understands how the insurance claim process works. This way he can put in proper supplements (additional items) into the claim, so that it gets approved. In this case, you can be sure that your roof will be properly installed.
A public adjuster (PA) may and probably should be involved in estimating the cost of repairs, to put your insurance adjuster in check. While you may spend $300-500 on the PA's services, he can get you another 50-100% in supplements on top of what the insurance has initially approved.
It is important to keep in mind that it is the adjuster's job to pay as little money as possible on a claim. Often, these people know very little about roofing and it is your contractor's and PA's job to point out the necessary items needed to put a durable and long lasting roof over your house.
References: All of the above is not my invention. On my favorite forum (www.roofing.com) you can find many discussions about the insurance work in the roofing business. I highly recommend you read these posts, and look at price figures.
Here are a few:
– Xactimate market manipulation
There are many more, if you search for "xactimate" or "insurance work" or "supplementing". Read some posts by one of my favorite members there – Authentic-Dad. In fact, I will ask him to weigh in on this and provide his perspective.
The quote at the top is from Grumpy – another veteran on the forum.
Your Estimated Roofing Cost
Roof Price:
Cost per sq. ft.
Roof Size:
Roofing Material:

See costs in your area Start Here - Enter Your Zip Code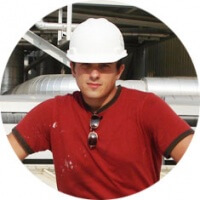 Author: Leo B
For over 20 years Leo has run a successful roofing business in New England, specializing in metal roofing, as well as cool flat roofing technologies. Having replaced and installed hundreds of roofs in New England, Leo has first hand experience with pretty much every residential roofing material and roofing manufacturer available in the US.