Heavy winter storms, falling branches and high-speed winds may cause leaky roofs and torn or missing shingles. These are signs that your roof needs repair and possibly a full roof replacement.
The most common type of roofing is asphalt shingles and one of the top roofing shingle companies is TAMKO. They offer a selection of affordable 3-tab, architectural and premium asphalt shingles, as well as three metal shingle profiles.
If you are ready to replace your old roof, contact your local roofing pros for a FREE ESTIMATE
How Much Do Tamko Shingles Cost?
This chart shows the price of TAMKO asphalt shingles ranges from $2.00 to $5.50 per square foot and from $4.00 to $8.00 per square foot for TAMKO's metal shingles.
| TAMKO SHINGLES | PRICE PER SQ. FT. | PRICE FOR 2,000 SQ. FT. HOUSE |
| --- | --- | --- |
| 3-Tab Shingles | $2.00 – $3.00 | $4,000 – $6,000 |
| | | |
| Laminated Shingles | $2.50 – $5.00 | $5,000 – $10,000 |
| | | |
| Metal Shingles | $4.00 – $6.00 | $8,000 – $12,000 |
| | | |
| Metal Slate Shingles | $6.00 – $8.00 | $12,000 – $16,000 |
| | | |
| Metal Shake Shingles | $6.00 – $8.00 | $12,000 – $16,000 |
You can use our Roofing Cost Estimator to calculate prices for different roofing materials, including asphalt shingles.
TAMKO 3 Tab Shingles Overview
TAMKO Asphalt Shingles are made from a proprietary granule mix and unique coloring. The natural shadow creates dimension, contrast and depth. They come in a wide range of natural colors to compliment the exterior color and architectural style of any home.
Lets take a brief look at the shingles product lines and their top features that Tamko manufactures.
If you are not sure which type of shingles you want to install, check out out guide on 3 Tab vs Architectural Shingles.
TAMKO Elite Glass-Seal Shingles
Tamko Elite Glass-Seal is a 3-tab shingle made from a fiberglass mat that has been coated on both sides with a layer of weathering-grade asphalt and surfaced with ceramic granules. They are an ideal option for homeowners looking for a quality roof at a very affordable price.
These shingles are used on roofs with inclines of 2 inches per foot or greater. You can estimate the pitch of your roof, using our Roof Pitch Calculator.
Elite Glass-Seal shingles come with a 25-year Limited Warranty and a 5-year Full Start period.
The Elite Glass-Seal shingles are available in 11 colors: Rustic Redwood; Grey Blend; Weathered Wood; Pastel Green; Slatestone Grey; Rustic Cedar, Empire Green Blend; White; Tweed Blend; Rustic Black and Antique Slate.
TAMKO Heritage and Heritage Premium
Both the TAMKO Heritage and TAMKO Heritage Premium laminated shingles are available in a large range of colors. The color options are divided into two lines: American and Classic.
The American line reflects colors found in nature and compliment any architectural style of a house. There are 7 colors including: Autumn Brown, Mountain Slate, Painted Desert, Thunderstorm Grey, Black Walnut, Harvest Gold and Natural Timber.
The Heritage shingles are available in all of these colors. The Heritage Premium shingles are not available in Autumn Brown, Painted Desert or Harvest Gold.
The Classic line offers 17 colors in shades of red, grey and earth tones. The Heritage shingles are available in all 17 colors.
The Heritage Premium shingles do not come in Glacier White, Shadow Grey, Aged Wood, Rustic Hickory, Antique Slate and Desert Sand.
As an alternative, consider installing other high-quality asphalt shingles from top roofing manufacturers:
TAMKO Heritage IR Shingles
Heritage IR is a laminated, fiberglass asphalt shingle featuring an additional polyester mat which reinforces the entire shingle and provides reinforcement of the sawtooth and the common bond areas.
This innovative, new shingle is classified by the Underwriters Laboratories (UL) with UL 2218 Class 4 Impact Resistance, the highest impact resistance rating awarded.
This UL rating involves a test where a 2-inch diameter steel ball is dropped onto a shingle from a height of 20 feet, impacting the same location twice. Afterwards, the back of the shingle is examined for visible cracks through the thickness of the shingle.
To receive this rating the shingle must withstand the impact of the test without any visible cracks at each of six locations selected to represent the most vulnerable areas of the installed shingle.
As a result of this classification, homeowners may qualify for insurance premium discounts and should talk with their insurance agents about the potential savings on insurance premiums.
The Heritage IR shingles come with TAMKO's Limited Lifetime Warranty which includes a 10-year Full Start period.
As for curb appeal, Heritage IR shingles are available in Rustic Slate; Rustic Black; Weathered Wood and Thunderstorm Grey.
There are a number of other reputable roofing manufacturers that produce Class 4 Impact Resistant Shingles.
Heritage Woodgate Shingles
The Heritage Woodgate shingles are designed with a wider look and the appearance of wood shakes, but without the downsides of real wood roof.
These shingles are available in six colors: Antique Wood; Black Sage; Cabin Wood Brown; Cedar Wood; Rustic Redwood and Weathered Wood.
Heritage Vintage
Heritage Vintage shingles also have a wood-shake appearance. They are made with a fiberglass mat construction with a random-cut sawtooth design and angular lines with self-sealing strips of asphalt on the bottom side.
Two layers of mat are coated with asphalt, surfaced with mineral granules and then laminated together.
A Shadowtone feature adds dimension and depth of appearance. Heritage Vintage shingles come in 5 colors including Charcoal; Chestnut; Fossil Grey; Redwood and Weathered Wood.
TAMKO Steel Shingles Overview
If you want a much more durable and long lasting roof, its smart to install metal roofing instead of asphalt shingles.
TAMKO has three types of MetalWorks Steel Shingles:
-StoneCrest Slate
-StoneCrest Tile
-AstonWood
All three products have G-90 steel construction (the industry standard), are Energy Star certified and are 100% recyclable. They can all be installed over up to two layers of asphalt shingles and come with a 4-way locking system and a 50-year limited warranty and 25 year Full Start Period.
StoneCrest Slate Steel Shingles are double stamped to create a dramatic look that closely resembles the random finish of natural slate. They are available in 6 colors: Canyon Copper Bronze; Forest Green; Quaker Green; River Rock Brown; Sequoia Red and Sierra Slate Grey.
StoneCrest Tile Steel Shingles create a smooth, uniform tile for a contemporary feel. They are available in 3 colors: Vermont Blue; Sierra Slate Gray and Quaker Green. They are significantly lighter, cheaper and more durable than clay tile roofing.
AstonWood Steel Shingles combine the warmth and look of cedar shingles with galvanized steel to produce a roofing product that replicates the rich look of wood. They can be ordered in 8 colors: Sequoia Red; Vermont Blue; Timber Brown; Forest Green; Sierra Slate Gray; River Rock Brown; Quaker Green and Canyon Copper Bronze.
As an alternative, Consider CertainTeed Steel Shingles, they are more expensive, but sport a more upscale look.
Special TAMKO Color Technology
Beautiful shingle colors are created with a mix of pigments, granules and other materials.
All TAMKO Laminated Asphalt Shingles feature a distinctive granule mix, unique color drops and shadowtone that produce vibrant color blends.
The distinctive mix deepens the color and intensifies the texture and tonality of your roof. The blended shadowtone of TAMKO Laminated Asphalt Shingles contributes beautiful contrast and character to your roof.
Choosing a shingle color that complements the style of your home increases your home's curb appeal and creates a look that is unique to your home.
TAMKO Roofing Warranty Options
With any roofing product, its important to consider the warranty that the manufacturer offers. A good warranty means that the manufacturer really stands behind their product and you can rest assured you are getting a high-quality roof.
TAMKO offers 3 warranties:
Elite Glass-Seal Shingles – 25-year warranty: 300 months. The full-start period is 5 years during which the warranty provides 100% coverage. After 5 years, the warranty is prorated, and reduced by 5% each year over the next 20 years. The wind warranty is 60mph for 5 years and the algae cleaning warranty is 10 years.
Heritage and Heritage Woodgate Shingles – 30-year warranty: 360 months. The full-start period is 15 years during which the warranty is 100%. After 15 years, the warranty is prorated and reduced by 6.67% each year over the next 15 years. The wind warranty is 130mph for 15 years and the algae cleaning warranty is 10 years.
Heritage Premium and Heritage Vintage Shingles – 50-year warranty: 600 months. The full-start period is 20 years during which the warranty is 100%. After 5 years, the warranty is prorated and reduced by 3.33% each year over the next 20. The wind warranty is 130mph for 15 years and the algae cleaning warranty is 10 years.
TAMKO warranties can be transferred once within two years (Elite Glass-Seal) or within five years (all other shingles). The warranty claims, "To transfer this Limited Warranty, the Original Owner must provide TAMKO with written notice within thirty (30) days after the transfer.
The written notice must include the names of the Original Owner and the Purchaser, the address of the building upon which the Shingles are installed, the date of retail purchase of the Shingles, and the date of the transfer."
TAMKO vs Owens Corning Shingles
Overall, both Owen's Corning and Tamko shingles fall in the middle of the spectrum for quality, price and style selection.
Owens Corning's flagship Duration shingles outperform TAMKO Heritage shingles in wind performance. The standard for Owens Corning's wind resistance design and warranty is up to 130 mph, even with the standard 4-nail installation method.
TAMKO's Heritage shingles standard for their wind performance warranty is for winds of up to 110 with the standard 4-nail application method. However, this 20 mph gap in shingle wind-resistance performance can be overcome with a 6-nail enhanced installation method for TAMKO Heritage shingles.
Cost of Tamko vs Owens Corning Shingles
Shingle prices are comparable across all products and are very competitive with GAF shingles, too.
Here is a breakdown of the shingle series and their costs from both brands. Prices are per square, which is 100 square feet of coverage (and 3 or 4 bundles of shingles, so check product specs for the bundles-per-square).
3-tab shingles:
-OC Supreme: $75-$85
-TAMKO Elite Glass-Seal: $72-$77
Flagship (most popular and best-selling) architectural/dimensional shingles:
-OC Duration: $90-$120
-TAMKO Heritage: $84-$100
Other popular architectural/dimensional shingles including specialty sub-lines:
-OC Duration Storm, Flex, and Cool (CA): $115-$130
-TAMKO Heritage Premium: $90-$120
Premium Designer architectural/dimensional shingles:
-OC Devonshire, Woodmoor, Woodcrest, Berkshire: $175-$280
-TAMKO Heritage Woodgate, Heritage Vintage: $180-$215
You can take a closer look at the differences between these two shingle brands in our guide: Tamko vs Owens Corning Shingles.
CertainTeed vs TAMKO Shingles
According to Consumer Reports, both TAMKO and CertainTeed products have similar scores when it comes to strength, resilience and weather resistance.
CertainTeed shingles are better at resisting impact damage. Forces that dented some TAMKO roof shingles did not affect comparable CertainTeed shingles.
Its important to note that both Tamko Heritage and CertainTeed asphalt shingles have the UL2218 impact resistance rating. This is the highest possible rating given by the Underwriter's Laboratories (UL).
In addition to impact resistance, product satisfaction is also determined by consumer feedback on product quality, warranties and after-sale service provided by the manufacturer and the installer.
Some TAMKO manufacturing sites produce better shingles than other TAMKO sites. It is important to determine in which TAMKO factory the shingles are made.
Your contractor should be able to share this information with you. CertainTeed shingles have not been reported to have differences from factory to factory.
Both companies have been very good at providing replacements when needed.
Cost of Tamko vs CertainTeed Shingles
Here is a chart comparing Tamko and CertainTeed Shingles across all categories of shingles. Interestingly, Tamko 3-Tab and Standard Architectural Shingles are more expensive than CertainTeed's.
While higher-end and designer shingles for both companies have very similar prices, with CertainTeed offering some premium and designer shingles at higher costs than Tamko.
| | TAMKO 100 SQ. FT. OF COVERAGE | CERTAINTEED 100 SQ. FT. OF COVERAGE |
| --- | --- | --- |
| 3-Tab Shingles | Elite Glass-Seal $72 – $77 | XT 30 IR $62- $76 |
| Flagship Architectural Dimensional Shingles | "Heritage $84 – $100 | Landmark $81 – $95 |
| Other Architectural Dimension Shingles | "Heritage Premium $90 – $120" | Landmark Pro $114 – $124 |
| Premium Designer Architectural Dimensional Shingles | "Heritage Woodgate/Vintage $180 – $215 | Landmark Premium/Grand Manor $142 – $232 |
Many higher-end roof replacement projects select CertainTeed shingles over Tamko because of color and design preferences.
Warranty comparison: warranties offered by both companies depend on the particular type of shingle. They range from 25 years to lifetime warranties.
The main difference is in the transferability. The remaining full warranty, materials and labor of CertainTeed shingles can transfer to a new homeowner if the purchase is made with the SureStart period, about 10 to 15 years from the installation date.
Transfers after the SureStart period are provided with a two-year warranty. TAMKO only provides this type of transferability if the transfer is made within two years from the date of purchase of the roof shingles. No warranty coverage is given to the new homeowner if the transfer is after that two-year period.
Roofer certification: this is a good indicator that a roofer is qualified and experienced to install a particular roof shingle. TAMKO has a Pro Certified Roofer certification and CertainTeed has a ShingleMaster Roofing certification.
These roofers offer longer warranties for their particular brands and are trained in how best to install the products that they offer. The CertainTeed ShingleMaster certification also requires that roofers have at least five years of experience in the roofing industry.
Customer satisfaction: CertainTeed has an A+ Better Business Bureau rating since 2003. TAMKO has not sought accreditation. As mentioned, the products are comparable in terms of cost and performance. CertainTeed has an edge in the areas of impact resistance, warranty transferability and roofer certification requirements.
TAMKO Shingles vs GAF Shingles
GAF is the largest asphalt roofing manufacturer in the industry with an incredibly wide selection of roofing shingles products and various price points, from budget to high-end.
Due to brand recognition, GAF is often a more popular choice among homeowners, but that is not to say that TAMKO shingles are worse quality than GAF.
GAF Timberline HD vs TAMKO Heritage Vintage
TAMKO Heritage Vintage shingles are made with a moisture-resistant, weathering grade asphalt. These laminated shingles are surfaced with a unique granule mix, a heavier, have a fiberglass base mat and a self-sealing asphalt on the bottom.
The multiple-layered shingles are cut in different shape and sizes and, as a result, create a more dimensional appearance. They are also available in vivid colors. The TAMKO shingles have alignment notches which makes application easier
GAF Timberline HD shingles are also made on a fiberglass mat, covered in asphalt to provide waterproofing. Their Advanced Protection shingles include added limestone for maximum durability and wind resistance.
The Timberline HD shingles also have a dimensional look with GAF color blends and enhanced shadow effects. The DuraGrip Adhesive seals each shingle tightly and reduces the risk of shingles blowing off the roof. Additionally, the shingles are coated with StainGuard Protection which helps to protect your roof against algae growth.
Both GAF Timberline and TAMKO Heritage Vintage shingles meet UL 790 Class A fire resistance standards. Class A rated roof coverings are effective against severe fire test exposures. They also afford a high degree of fire protection to the rook deck, do not slip from position and are not expected to produce flying brands.
Additionally, both brands meet the ASTM D7158 standards for wind resistant against uplift forces and winds up to 150 mph. The interlocking shingles component on both brands has an ASTM D3161 Class F rating for wind resistance with velocity of up to 110 mph.
GAF Timberline® HD shingles are available in 9 colors: Barkwood, Charcoal, Hickory, Hunter Green, Mission Brown, Pewter Gray, Shakewood, Slate and Weathered Wood. TAMKO Heritage Vintage shingles are offered in 5 colors: Charcoal, Chestnut, Fossil Gray, Redwood and Weathered Wood.
Warranty: GAF Timberline HD® asphalt shingles are available with a lifetime limited warranty and Stainguard® Protection against algae. TAMKO Heritage Woodgate® shingles are protected with a lifetime limited warranty, 10-year Full Start period, and 10-year algae cleaning limited warranty.
GAF vs Tamko Shingles Prices
Take a look at a comparison between the cost of GAF and TAMKO asphalt shingles. Its clear that across the board TAMKO shingles are significantly cheaper compared to GAF.
| | TAMKO 100 SQ. FT. OF COVERAGE | CERTAINTEED 100 SQ. FT. OF COVERAGE |
| --- | --- | --- |
| 3-Tab Shingles | Elite Glass-Seal $72 – $77 | Royal Sovereign $81 |
| Flagship Architectural Dimensional Shingles | "Heritage $84 – $100 | Timberline HD/HD Ultra $93 – $133 |
| Other Architectural Dimension Shingles | "Heritage Premium $90 – $120" | Timberline American Harvest $110 |
| Premium Designer Architectural Dimensional Shingles | "Heritage Woodgate/Vintage $180 – $215 | Woodland/Slateline/ Camelot/Glenwood $160 – $285 |
TAMKO Shingles Reviews
TAMKO is a family-owned company and offers a nice, entry-level dimensional shingle. They have some unique color blends that make their standard shingle line stand out without having to choose a premium level shingle for good color options.
Their warranty seems to match realistic product expectations with a 15- or 20-year warranty on labor and material.
On the roof.info website there are 181 customer reviews for TAMKO shingles. Out of 18 roof shingle brands, TAMKO was ranked 11. Just 27% of the reviews come from customers who recommend the TAMKO brand.
TAMKO shingles are a good option if you are looking for an economical roof for a low to mid-range priced property that you are selling, flipping, or just looking to replace a leaking roof on a budget.
PROS

Economical
Good entry level dimensional shingle
US company
Widely available
Fair and honest warranty
Quality affordable steel shingles

CONS

Lightweight
Limited color option range compared to some competitors
Seems prone to failure if imperfect installation conditions exist
Why Buy A Tamko Roof?
TAMKO products are American-made products with over 75 years as a family-owned company. They offer affordable shingle in all product levels, and good quality products and processes.
Their continued support for veterans and first responders is reflected in their hiring policy, as well as by providing financial and product donations to wounded service members and nonprofit organizations that support them.
Return On Investment With A Tamko Roof
Homebuyers are looking for homes that won't require expensive remodeling updates and repairs in the next 5-10 years. A new roof gives them peace of mind. Not only does a new roof add to curb appeal, it adds to the value of your home when you sell.
The average cost-to-value return on an asphalt roof, according to a national survey by Hanley Wood Remodeling Magazine, is about 66% of the original cost of the roof at the time the house is sold.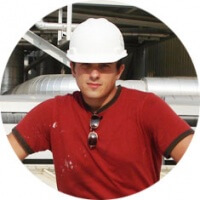 This roofing guide is presented by Leo B.

I've been a roofer for 15 years, and specialize in Metal Roofing and Flat Roofing.

Have a roofing question or issue? Ask me any roofing question!

Roofing Contractors - join our free Local Roofers directory to get more customers!