|
The best shingles for high winds are specially made to withstand the battering effects that extreme weather conditions can have on the roof of your home.
Strong winds can pull standard shingles off roofs, creating hundreds or thousands of dollars in damage. Wind rated shingles can be a great choice for areas with unpredictable climates.
To get started on your roof replacement, contact your local roofing pros for FREE ESTIMATES!
How Much Do Wind Resistant Shingles Cost?
The cost of premium shingles rated to withstand high winds varies depending on the materials you choose.
Asphalt shingles are among the most cost-effective, with an average price of $3.30 per square foot. Metal roofing is sturdier and heavier, meaning it provides stronger resistance. You should expect to pay about $9.00 per square foot for the metal option.
Wind rated tile shingles are heavy, which makes them an excellent choice for high winds. The structural strength of these high impact shingles, combined with their attractive aesthetic, leads to tile shingles costing approximately $10.50 per square foot.
In addition to the material costs of these wind resistant shingles, you may also pay between $430 and $750 for roofing accessories and between $1.20 and $2.90 per square foot when using professional installers. Disposal of old roof shingles can add up to about $680.
For example: Let's combine the wind resistant shingles' costs to get an overall price based on your shingle selection.

This assumes you have a 1,700-square-foot roof, which is the average in the United States. This size roof creates installation costs of between $2,040 and $4,930.

Let's assume a median cost of $3,485 here. This is on top of disposal costs of $680 and an approximate budget for roof accessories of $590, creating a total cost of $5,115.

From here, we add the cost of your high impact shingle materials:

Asphalt Shingles – (3.30 * 1700) + 5115 = $10,725
Metal Shingles – (9.00 * 1700) + 5115 = $20,415
Tile Shingles – (10.50 * 1700) + 5115 = $22,965
As you can see, the best shingles for high winds tend to come with high price tags. However, these high prices are repaid due to the impact resistant shingles being less susceptible to damage when wind speeds increase.
Did you know? Winds of only 45 miles per hour are strong enough to damage or remove standard roof tiles. More noticeable structural damage occurs as winds broach 55 miles per hour, with serious damage often occurring if winds reach speeds of over 65 miles per hour.
What Is A Wind Resistant Roof?
A roof that can withstand high winds over 130 mph has shingles which are more durable than regular roof shingles. These premium shingles are often tested and rated to withstand wind speeds exceeding 100 miles per hour.
The best shingles for high winds have high impact resistance. After all, it's not only the wind itself you have to worry about when gales start beating down on your house.
Debris, such as rocks and branches, can also get blown onto your roof. Without high impact resistance, your shingles are prone to getting cracked or shattered due to impacts with this debris.
What Qualifies As A Wind Resistant Roof?
Several important qualities and features make premium roof shingles particularly suited for hurricane prone areas.
Feature No. 1 – A High Wind Resistance Rating
Most manufacturers offering wind-resistant products subject their impact resistant shingles to extensive testing to ensure they're capable of holding steady when exposed to high winds.
There are three standards the manufacturer may use:
ASTM D 3161
UL 997
UL 2390
Though each of these standards certifies wind resistance up to an appropriate speed, most manufacturers prefer the UL 2390 standard. It has a grading system that certifies wind resistance.
Class D impact resistant shingles are rated to withstand winds of up to 90 miles per hour, with Class G impact resistant shingles extending that to 120 and Class H impact resistant shingles increasing it further to 150 miles per hour.
The key point here is that impact resistant shingles tend to come with some form of certification that verifies their ability to withstand gales. Be wary of any shingles that aren't certified, as you have no guarantee they've been tested appropriately.
Feature No. 2 – Impact Resistance
As mentioned, high winds can carry heavy objects up to your roof. Beyond expected debris, such as sticks and stones, these objects may include lighter and larger pieces. Examples include patio furniture and discarded signs.
The best shingles for high winds are designed to resist impacts with these objects so the impact resistant shingles remain intact and free of cracks.
Check out other Class 4 Impact Resistant Shingles.
Feature No. 3 – Tough Straps and Fasteners
Though these are not standard features for impact resistant shingles, straps and fasteners secure shingles more tightly to the roof. The strength of these accessories varies depending on the wind resistance required.
Standard straps can be fitted in areas where winds don't reach hurricane levels. However, you may need specially designed straps for your impact resistant shingles if your location is prone to hurricane-strength winds.
These fasteners are usually made using stainless or galvanized steel, and they're designed to hold your roof's entire structure to the home.
Did you know? After Hurricane Andrew wreaked havoc on Florida in 1992, the state mandated that all new-build homes should have hurricane ties.
Feature No. 4 – An Authentic Appearance
Manufacturers can offer wind resistant shingles that meet traditional appearance standards.
Wind protection shingles are available in a variety of materials, including asphalt, tile, metal, and wood shake. As such, you have aesthetic options, which means your home will still fit right in after installing impact resistant shingles.
Feature No. 5 – Strong Adhesive
Many manufacturers have formulated new adhesives designed to hold their impact resistant shingles in place. These adhesives offer more security and are often built into the construction of the impact resistant shingles.
For example: CertainTeed's Quadra-Bond adhesive creates a tight seal between their dual-layer Landmark impact resistant shingles, ensuring that the top layer stays connected to the bottom later when the wind picks up.
Pros
Certified to withstand winds up to certain speeds, often exceeding 100 miles per hour
Impact-resistant design prevents shingle damage
Strong adhesives keep impact resistant shingles in place and intact
Tend to offer premium weather resistance on top of wind resistance
Available in a range of materials
May qualify you for insurance discounts
Generally long life span of between 30 and 50 years
Reduces long-term maintenance costs
Cons
More expensive than traditional roof shingles
May not be required in areas that don't regularly experience high winds
The higher weight of some materials may require you to reinforce your roof
Insurance discounts may include clauses that exclude cosmetic damage
Impact resistant shingles certification isn't a warranty
Best Roofing Shingles Brands
Many roof shingle manufacturers offer wind resistant and impact resistant shingles for your roof. These vary in quality and design.
It's crucial to understand the best roofing shingles brands so you find the right impact resistant shingles for your circumstances.
Brand No. 1 – Atlas Pinnacle Pristine With HP42 Technology
Atlas's HP42 brand of impact resistant shingles offers stellar resistance, as they're rated to withstand wind speeds of up to 150 miles per hour.
They also combine the company's proprietary FASTAC® double adhesive sealant with its Sweet Spot nailing system to ensure your impact resistant shingles are secured properly.
The nailing area is particularly important with this brand. Offering 1.5 inches of nailing space, these impact resistant shingles ensure installers can fit the shingles with fewer nails, thus reducing your costs. The large impact resistant shingles' dimensions also reduce installation time, again saving you money.
These impact resistant shingles offer 6 inches of exposure to create attractive curbside appeal. Large impact resistant shingles also create less waste, making this a good choice for environmentally conscious homeowners.
Brand No. 2 – GAF Timberline HDZ
Marketed as "America's Best-Selling Shingle," GAF Timberline HDZ Timberline HDZ impact resistant shingles can withstand winds of up to 130 miles per hour.
These impact resistant shingles also come with a limited 15-year warranty to back their claim.
Beyond their stellar wind resistance, GAF Timberline HDZ is available in a wide range of colors, including the company's Harvest Blend collection. They also feature GAF's StainGuard Plus algae protection system, which lasts for 25 years.
These are architectural impact resistant shingles designed with a wood-shake look. They'll provide a natural aesthetic to go along with their stellar wind and impact resistance.
Brand No. 3 – CertainTeed Landmark Shingles
Featuring a dual-layer design and an exceptionally strong adhesive, CertainTeed impact resistant shingles are a cost-effective asphalt option.
CertainTeed Landmark shingles come with a 15-year warranty that guarantees the ability to withstand winds of up to 110 miles per hour.
This warranty complements CertainTeed's standard limited lifetime warranty and the 10-year warranties it offers on its algae and SureStart installation system.
Landmark impact resistant shingles are available in a range of earthy tones, including various shades of gray, brown, and green. They also have a Class A fire rating.
Did you know? A Class A fire rating indicates that a shingle has been subjected to the American Society for Testing and Materials (ASTM) tunnel test. Shingles achieve this rating if they offer a flame spread rated between zero and 25.
Brand No. 4 – Malarkey Highlander
An entry-level impact resistant shingles made using a special type of rubberized asphalt, Highlander shingles boast twice the number of rain seals and 1.5 times more adhesive bonds than their nearest competitor.
They're Class A fire rated and offer 65% more impact resistance than the industry standard as denoted in ASTM D3462.
When it comes to wind resistance, the shingles are warrantied to survive winds up to 110 miles per hour. Several design factors play into this resistance, including the tapered shims at the impact resistant shingles' rear that allows them to lay flatter against your roof.
Highlander impact resistant shingles are also a great choice for the environmentally conscious. The company claims that each roof that uses these impact resistant shingles diverts the equivalent of 2,900 plastic bags from landfills.
They also assert that each fully installed roof offers the equivalent of planting two trees for combating air pollution.
Brand No. 5 – Owens Corning Duration
Owens Corning's Duration line of impact resistant shingles is warrantied to withstand winds up to 130 miles per hour, making them an excellent choice for regions that experience hurricanes.
These impact resistant shingles also feature the company's SureNail technology, which makes it easy for installers to see exactly where nails need to be fitted to ensure a quality installation. This technology includes a triple layer of reinforcement in the nailing area to prevent uplift.
The Duration brand features architectural shingles, which are made of two layers of shingles fused to create a three-dimensional look. This fusing process creates higher impact resistance, meaning the shingles can easily withstand contact with most types of debris.
Most of the Duration impact resistant shingles also offers algae resistance, which is warrantied up to 10 years.
Factors That Make A Roof Susceptible To Wind Damage
Several key factors make a roof susceptible to wind damage. If you identify with any of these factors, installing impact resistant shingles may be a good choice for you.
Factor No. 1 – Local Weather
The most obvious factor is the weather you experience in your region. If you live in a location that's prone to high winds, hurricanes, storms, or tornadoes, you're likely to experience wind-related damage with regular shingles.
Constant exposure to high winds can also weaken shingle bonds, meaning that even if your roof survives a storm, it can cause issues in the long run.
Did you know? Florida experiences more hurricanes and tropical storms than any other state. The Florida Keys, Southeast Florida, and the Florida Panhandle are all particularly vulnerable due to the state's coastal location. Other vulnerable areas include the Central Gulf Coast and much of south and central Texas.
Factor No. 2 – Installation Errors
A contractor who installs your roof shingles incorrectly leaves them vulnerable to wind damage.
For example: Misplaced nails could create gaps for wind to enter and poor sealing can lead to wind, water, and debris getting into gaps, causing long-term damage.
Factor No. 3 – Roof Shape
Your roof's shape affects its aerodynamic properties.
Generally speaking, high-pitched gable roofs are more prone to damage because they are inefficient at directing wind away.
By contrast, a four-sided hip roof is better at resisting wind damage because it's more aerodynamic.
Pitch also plays a role here – a pitch below 30 degrees is subject to negative pressure and suction, both of which can cause shingles to blow off.
Though suction can still occur on roofs with a higher pitch, particularly close to the ridge, a high pitch provides enough obstruction to the wind to create positive pressure.
Factor No. 4 – Age
The older a roof gets, the more it's subjected to wear and tear.
Older roofs are particularly vulnerable to wind damage because they may have shingles that are cracked, buckling, or missing. These issues compromise the integrity of both the damaged shingles and the surrounding shingles. The result is a high probability of shingles getting damaged or blown off when the wind picks up.
Did you know? The average asphalt roof shingle lasts for between 15 and 25 years, assuming it's maintained properly. Lifespans for shingles made using tile, metal, or cement are at least twice as long.
We can extend this factor to damage on newer roofs that you haven't noticed. Again, damage compromises the structural integrity of your shingles, so they're more likely to blow off.
Wind Damage Roof Inspection Guide
There are many signs that your roof has been subjected to wind damage. Some of these signs are more obvious than others, with some only being visible from inside the home.
Obvious signs of exterior damage:
Punctures caused by debris or falling tree limbs
Broken or missing sections of flashing
Distorted or missing ridge and hip shingles
Exposed underlayment in areas where shingles have blown off
Less obvious signs of wind damage:
Slightly raised shingle edges that may be caused by broken seals
Damage to your soffit vents or roof ridge
Cracks in chimney flashing
Narrow lines near the shingle edges
Scratch marks caused by debris
Debris deposits on the roof or in your guttering
When checking the interior of your property, you may miss direct evidence that roof shingles are wind-damaged. Instead, you're looking for the issues that damage can cause.
For example: Broken shingles create gaps for water to seep in. Any leaks or stains you find in your attic are a potential sign of wind damage.

Instead of waiting for the damage to get bad enough to cause leakage, it's worth turning off all of the lights in your upstairs rooms during the day. If you see daylight seeping through your ceiling, that's a sign of a missing or broken shingle.

Conducting interior checks may reveal there's a problem you can't see from the ground when you're outside.
Best Shingles For High Winds
When it comes to impact resistant shingles for high winds, metal is often the best choice. Metal can withstand hurricane-force winds of up to 160 miles per hour.
Metal roofing is also tough, meaning it's likely to stay intact even when hit by flying objects.
Are Wind Protection Shingles Worth It?
Whether installing impact resistant shingles is worth it for you depends on your budget and specific needs.
For those living in areas without high winds, impact resistant shingles may prove more expensive than are required. Their thicker construction and special sealants come at a higher cost than regular shingles.
However, impact resistant shingles are an excellent investment for those living in areas that experience regular storms or occasional hurricanes.
The best shingles are rated to withstand winds of more than 100 miles per hour, which means they will often stay in place even during a Category 2 hurricane. Wind resistant shingles offer stellar impact protection that lowers the possibility of damage due to flying debris.
The high installation costs of impact resistant shingles are often outweighed by the material's longevity and weather resistance.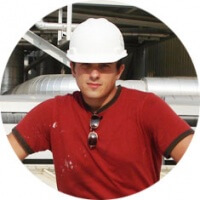 Author: Leo B
For over 20 years Leo has run a successful roofing business in New England, specializing in metal roofing, as well as cool flat roofing technologies. Having replaced and installed hundreds of roofs in New England, Leo has first hand experience with pretty much every residential roofing material and roofing manufacturer available in the US.