Whether you're replacing the roof on your home or installing one for the first time, Classic Metal Roofing Systems is a great option for a durable metal roof, that will protect your house for decades.
Classic Metal Roofing has been in business for over 40 years, supplying optimal roofing solutions to customers all over the U.S. The company has maintained its reputation due to its professionalism and quality of materials.
To get started on your roof replacement, contact your local metal roofing pros for FREE ESTIMATES!
How Much Does Classic Metal Roofing Installation Cost?
On average, homeowners spend $18,500 – $27,000 to install a Classic Metal Roof on a simple style 1,600 sq.ft. ranch house.
Typical Price Range To Install a Metal Roof
Average:
9,158 - $14,310
The final price for metal roofing varies depending on the style, type, and material.
On the higher end of the cost spectrum are standing seam panels. These can cost about three times more than the most affordable option, with prices as high as $15,000 – 18,000.
Meanwhile, on the lower end of the scale are corrugated metal roofs, which can be had at a very attractive price of about $6,000 – 7,000.
Out of the total roofing cost, approximately 65% goes into installation labor expenses and overhead. The rest of the price covers the cost of materials.
However, those two factors – labor and material – won't be the same in all circumstances.
When it comes to labor costs, the installation price will differ depending on whether it's a basic installation job or one being done on a complex roof construction.
The difference can be dramatic: installing metal roofing onto an elaborate roof with a high pitch can cost 50% or more.
You can use our Metal Roof Cost Calculator to estimate the cost of installing a metal roof on your house.
Types of Classic Metal Roofing and Pricing
Metal roofing can come in different forms: corrugated panels, shingles, stone-coated tiles, and standing seam panels.
Depending on the style, a square foot of steel corrugated panels can cost, at most, $5.50, a great deal for many homeowners.
Metal shingles and tiles have a higher average price of around $9.20 per square foot.
Meanwhile, standing seam roofs are the most expensive option, with a square-foot price of approximately $13.40 per square foot.
Classic Metal Roofing Systems offers all the above-mentioned steel roofing construction types, available in different styles.
Classic Standing Seam Panels
Country Manor Shake
This roofing style is constructed from aluminum panels and has a high-quality finish.
The panels are heavy-duty and stylized to resemble cedar shakes. Of course, the metal construction is much more robust than wood, capable of resisting strong winds, rain, and snowfall.
Despite the durable construction, the panels are relatively light, with a square weighing just over 45 pounds. They have high tensile and yield strengths.
The Country Manor Shake roofing features a double protective and reflective coating.
Slate Rock Oxford
This panel roofing style is characterized by its longevity and durability.
A square of Slate Rock Oxford roofing weighs only 40 pounds, making it one of the lightest available options.
The panels can be fastened to the roof with special clips which provide stability while, at the same time, allowing for necessary contraction and expansion.
This roofing style has decent strength and is made even more resilient by the quality coating and finish.
Typical Price Range To Install a Metal Roof
Average:
9,158 - $14,310
Classic Metal Shingles
Rustic Shingle
This roofing system is made of aluminum shingles that interlock in four places.
Designed to look like genuine wood, this system represents an ideal balance between aesthetics and functionality.
The shingles are somewhat lighter than the Country Manor Shake panels. They weigh less than 43 pounds per square.
However, they boast impressive strength and are highly resistant to weather conditions.
The coating for this system consists of a primer and topcoat, which keep the shingles from deteriorating, fading, and chalking. As a bonus, the finish reflects light and heat, making the roofing exceptionally energy efficient.
Did you know? The first metal shingle dressing machine in the U.S. was created in 1802. Shingles produced by machine allowed for precise manufacturing of identical pieces.

The new technology allowed metal shingles to replace irregular hand-made wooden shakes, although the latter stayed in use as a stylistic choice.
Oxford Shingle
The aluminum shingles in this roofing system come in large panels that can interlock seamlessly.
This roofing is on the lighter end of the spectrum, weighing just a bit over 39 pounds per square foot.
Due to their lighter build, the shingle panels are secured by fastening clips, which are also made of aluminum.
The coating on this roofing system is a quality solution that protects the shingles from the elements and gives them reflective properties.
Classic Metal Tiles
GrandeTile
As evident from the name, GrandeTile comes in the form of roof tiles. Panels for this style come as single- and double-course and can also be cut to a custom length.
This roofing style is a somewhat weightier option, coming in at a bit less than 68 pounds per square.
However, the increased weight comes with greater yield and tensile strength compared to previous models.
In addition to the sturdy build, the roofing has a protective coating and finish that makes it even more resilient.
Classic Standing Seam Metal Panels
ClickLock Standing Seam
The seams in this system are relatively high, providing additional protection from downpours and adding a distinct look.
While durable and very secure, these seams fall on the heavier side at just under 68 pounds per square. The roofing, however, compensates for the increased weight with superb resilience and durability.
The coating on the ClickLock system is designed to protect the seams from harmful outside elements. It also provides greater reflectivity to the roofing.
Universal Standing Seam
The Universal Standing Seam system is held together through snap action, making the system nearly completely resistant to most types of weather.
Instead of the usual aluminum, Universal Standing Seams are made of premium-quality steel. The same goes for accompanying trims and accessories.
In keeping with the brand's manufacturing process, these standing seams are also coated to increase resiliency and are covered with a reflective finish.
Typical Price Range To Install a Metal Roof
Average:
9,158 - $14,310
Top Features of Classic Metal Roofs
Classic Metal Roofing Systems products have several features that make this brand an industry leader.
The metals used to manufacture the roofing are made from nearly 100% recycled materials.
The roofing is made entirely in the U.S. in a production process that is the result of decades of experience.
Different types and styles of roofing have a wide variety of applications, from single-family homes to multi-unit residential dwellings to commercial buildings.
The roofing comes in different styles with numerous color and finish customization options.
The brand produces extremely durable roofing, able to resist harsh weather conditions like severe heat, snow, rain, and even winds of hurricane power, as well as fire.
The warranties offered for the roofing are transferable and can ensure an extremely long lifespan.
Pro Tip: To make the roofing as wind-resistant as possible, ensure it is installed with the recommended average of 65 screws per square. Additionally, pay attention to trims, corners, and rakes. Securing those elements will solidify the roofing and increase its resilience.
Pros and Cons of Classic Metal Roofing
Metal roofing comes with plenty of positives. However, there are some negatives to consider, as well as certain traits of a metal roofing system that might fall on either side, depending on your preference.
Pro # 1: Low Degradation
Metal roofs tend to stay in good condition longer than most other roofing types. If they're installed correctly, they'll preserve their look and functionality.
As an additional benefit, quality metal roofing will prevent recurring maintenance and repair expenses.
Pro # 2: Resistant to Wind
The panels on metal roofing are interconnected and fit tightly, especially if interlocked. This makes them more resistant to wind than overlapping or gravity-held roofing.
Pro # 3: Lower Weight
This might come as a surprise, but metal roofing is lighter than most other residential roofing solutions.
Certain metal roofing types are even light enough to install on top of old shingles without the risk of structurally damaging the roof construction.
Pro # 4: Energy-Efficient
Metal roofing is protected by a high-quality coating and finish. The additional layers not only keep the material safe from the elements but are highly reflective.
Due to this feature, metal roofing prevents the home's interior from overheating, leading to lower cooling expenses during hot months.
Pro # 5: Adaptable to Various Home Designs
Because it comes in a variety of styles, metal roofing can be adapted to different roof shapes and designs.
There are solutions for steep- and low-pitched roofs, as well as options to accommodate arched or rounded roofs.
In terms of style, metal roofing can come in the shake, tile, and slate forms and even replicate the look of natural wood.
Pro # 6: Reliable Transition and Flashing Solutions
A great advantage of metal roofing is its adaptability to complicated roof areas. Rather than relying on sealants for transitions, dead valleys, and flashings, a matching metal can be used to cover those sensitive areas.
Pro # 7 Aesthetic Impression
Most roofing materials start to deteriorate as soon as they're installed, diminishing their look. Luckily, this isn't the case with metal roofing.
The material can maintain its brand-new look for extensive periods, making it pleasing to look at years after installation.
Pro # 8: Environmentally Friendly
As a rule, the best metal roofing is made of recycled materials. With that in mind, the ones offered by Classic Metal Roofing Systems are nearly entirely recycled.
Even better, old metal roofing can be put back into the cycle of reuse instead of being disposed of in a landfill.
Did you know? Recycling metal saves a massive amount of energy and reduces the emissions of greenhouse gasses. In terms of energy consumption, recycling aluminum uses 90% less energy compared to producing metal from ore.
Typical Price Range To Install a Metal Roof
Average:
9,158 - $14,310
Con # 1: Takes Longer to Install
Since metal roofing is configured for the specific type of roof it's installed on, the process requires plenty of care and attention. This can lead to installation times longer than those for regular sealant-reliant shingles.
Con # 2: Considerable Financial Investment
The increased quality and durability of metal roofing comes at a greater financial cost. While the price might be prohibitive for some homeowners, others might see it as justified considering the benefits.
In fact, metal roofing can help save energy, eventually returning a part of the investment.
Con # 3: Noise Levels
In rainy weather, the water hitting the metal roofing can give off a somewhat louder sound. While the noise produced by the metal surface doesn't exceed comfortable levels, more sensitive people might find it annoying.
However, there are noise cancellation options for those who want to reduce the sound.
Classic Metal Roofs Reviews
Classic Metal Roofing has received many positive reviews on specialized websites. The reviews given here aren't direct quotes but rather paraphrase customer statements.
Review 1
After having metal roofing installed at the start of 2019, a reviewer explains that they opted for Classic Metal Roofing Systems due to their professional approach to customer service and sales.
According to this reviewer, the company was able to measure the roof with great accuracy, allowing for a precise cost estimation. Another favorable note was that the sales team didn't pressure the customer into making a decision.
The reviewer gave high praise to the craftsmanship and overall project scheduling, as well as staff coordination. The installation was completed while keeping the site tidy and free from debris or material leftovers.
Review 2
A reviewer on a different site was pleased with the look and quality of the installed roofing.
They stated that the installation process was done professionally, and the roofing proved to be very durable.
Since its installation, the roof hasn't required any replacements or repairs.
The review stated that all features have been more than satisfactory from the moment the roofing was put in place.
Review 3
This reviewer reported being very pleased with the friendliness and meticulous work of the installation technicians.
The customer said that installing aluminum roofing represented a massive upgrade compared to asphalt. Furthermore, they stated that the advantages of metal roofing completely justified the increased price point.
This review also stated that metal roofing exceeded asphalt by far in performance, longevity, durability, and resilience to UV radiation.
Reviews From the Company's Site
Numerous positive reviews can be found on the Classic Metal Roofing Systems website.
These reviews mention the various benefits of metal roofing, including the visual appeal, functionality, sales ethics, indoor temperature reduction, and the dedication of the installation team.
Did you know? Metal roofing can cost three times more than the asphalt variant. However, the metal roof will last about four times longer.
While asphalt roofing can stay in use for two decades at maximum, metal can remain functional for about half a century or more.
Typical Price Range To Install a Metal Roof
Average:
9,158 - $14,310
Is Classic Metal Roof Warranty Good?
Warranties for roofing can be a cause of concern for many customers.
Although different roofing options come with long warranty periods, the policies can be full of exclusions.
Consequently, with roofing materials that are more prone to degradation, homeowners might be left with a roof in disrepair and without coverage.
Classic Metal Roofing Systems provides a comprehensive policy superior to many others.
This company offers a limited lifetime warranty on roofing. It covers any defects caused by the manufacturer and extends to specific types of roofing damage.
The damage types include splitting, peeling, chipping, cracking, flaking, and more.
The limited lifetime warranty remains in effect so long as the customer remains the owner of the home where the roofing was installed.
If the home is sold, the warranty reduces from lifetime to 40 years starting from the installation date. This warranty can then be transferred unlimited times within that specified period.
The roofing coating is also under warranty that covers hail-induced damage or chipping. In addition, the policy covers wind resistance for gusts of up to 120 mph.
Furthermore, specific coatings carry a 30-year warranty that guarantees resistance to chalking and fading.
Classic Metal Roofing Systems warranties aren't pro-rated, which is particularly interesting as an exception in the industry.
In the case of warranted failure, the company will cover all replacement or repair costs, including labor and materials.
Typical Price Range To Install a Metal Roof
Average:
9,158 - $14,310
Classic Metal Roofing vs Tamko
Tamko is a renowned manufacturer of roofing products. Their products are quality-made and entirely recyclable.
In comparison with Classic Metal Roofing Systems, Tamko fares relatively well. The most significant drawbacks include the lack of aluminum products and a limited color selection.
While the product quality is quite high, Tamko doesn't specialize in metal roofs. On the other hand, Classic Metal Roofing Systems is dedicated to offering and installing that particular roofing type.
Classic Metals vs McElroy Metals
As a metal roofing manufacturing company with half a century of experience, McElroy has the inventory and professionalism to match most competitors.
The downside of this company is its somewhat higher pricing and, again, the lack of aluminum roofing. Classic Metal Roofing compares favorably here, especially when the company's exceptional warranties are considered.
Classic Metal Roofing vs Decra
One of Decra's flagship products is stone-coated metal roofing. These are quite durable but also very troublesome to work with due to issues with flashings and repairs.
But Decra has the advantage of also offering a varied product lineup that includes steel shingles of various designs that replicate the look of slate, wood shingles and clay tile.
Still, customers interested only in aluminum roofs will likely choose Classic Metal Roofing Systems because they are a highly specialized manufacturer.
Is Classic Metal Roofing Worth It?
Metal roofing offers plenty of benefits and very few downsides. Even though it comes at a higher price than roofing made of other materials, the quality and reliability are well worth the cost.
This roofing type depends on the quality of the materials and the installation process to function properly.
Classic Metal Roofing Systems has a proven manufacturing process and decades of experience in the industry. The company's skill and confidence are reflected in its extensive warranty policy that covers a variety of failures.
If you're considering installing a metal roof, Classic Metal Roofing Systems will be an excellent choice.
Typical Price Range To Install a Metal Roof
Average:
9,158 - $14,310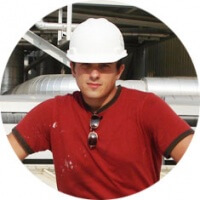 This roofing guide is presented by Leo B.

I've been a roofer for 15 years, and specialize in Metal Roofing and Flat Roofing.

Have a roofing question or issue? Ask me any roofing question!

Roofing Contractors - join our free Local Roofers directory to get more customers!