|
When looking to replace your roof, you will find that metal roof sheets and panels, such as corrugated steel panels are the cheapest.
You can install metal roofing sheets yourself for around $2 per square foot. These metal sheets are readily available at a local Home Depot or Lowe's.
Hiring a roofer to install these metal sheets will bring up your total cost to around $5.5-7 per square foot, depending on your location.
To replace your old roof with a metal one, contact your local metal roofing pros for Free Estimates.
Cost Of Metal Roof Sheets
x
Low End
Mid Range
High End
Materials
$3053
$3430
$4356
Cost / S.F.
$4.95
$5.56
$7.06
Total Cost
$7472
$8396
$10662
See Costs in Your Area!
Start Here - Enter your zip
If you're on a budget, choosing Corrugated Sheeting, 5 V Crimp, or R-Panel metal roofing may be best for you.
The advantages of these three metal roof sheets is that they're cheaper than standing seam roofing panels, and they're easier to install. Corrugated, 5 V, and R Panel roofs can cost up to 50% less than standing seam roof panels.
Corrugated metal roofing costs anywhere from $1.70 to $2.37 per square foot, or about $170 to $237 per square sheet of 100 feet.
5 V Crimp Panels, and R Panels can go from $3.03 to $6.40 per square foot, or $303 to $640 per square.
Standing Seam metal roofing can cost from up to $6.10 to $11.53 per square foot, or $610 to $1,153 per square.
Get An Instant Cost Estimate For Metal Roof Sheets
Use our Metal Roofing Cost Calculator to get an accurate price quote on your roof replacement project.
Metal roof panel prices at Home Depot and Lowe's
Do note that both Home Depot and Lowe's sell these metal roofing panels only at select locations, usually in the Midwest, the South and Northern States. Check your local branch if you're not sure if they're available in your area.
Standing seam roofing is sold by specialized dealers, and isn't usually available at either Home Depot or Lowe's.
Note, that Lowe's sells metal panels manufactured by Fabral, which is a well known brand, while Home Depot sells panels by a "no name brand" called MSMC.
This is the reason why Home Depot is able to offer much cheaper pricing for the majority of their corrugated metal panels, compared to the prices at Lowe's
What Is The Cheapest Metal Roof Available?
Although metal roofing isn't usually thought of as cheap, there are still options that you can choose that are less expensive than others.
Below, we'll describe a few metal roofing types that provide durability and protection while still being relatively affordable.
Corrugated metal roofing panels
Considered as one of the cheapest types of metal roofing available, corrugated metal sheets have been used for both agricultural and industrial applications for years.
Only now, the metal is gaining in popularity as a residential roofing choice because it's less expensive but still very durable.
Corrugated metal panels are manufactured using thin sheets of metal coil (either galvanized steel or aluminum) which are processed through a roll-forming machine that gives the flat sheet of metal the distinct looking wavy pattern of corrugated panels.
Not only does corrugation look attractive, it actually gives the otherwise thin metal a lot of added structural strength, making it a great option both as a roof and as a metal siding panel.
Most residential applications of corrugated sheets use G90 type galvanized steel roofing. This means that the steel sheet is covered in a layer of zinc coating in order to resist corrosion.
G90 refers to the grade of coating used in the process. Galvanized corrugated sheets are usually offered in either G40, G60, or G90 ranges. The higher the range number, the thicker the zinc coating.
Other types of metals are also available like Galvalume Steel, an aluminum and zinc alloy, or Aluminum sheets, but these are more expensive.
G60 sheets can also be used, which are less expensive than the standard G90, though are less corrosion resistant than G90.
If you are considering installing corrugated metal panels, be sure to buy ones that are factory coated with Kynar 500 coating as opposed to an acrylic paint. This will ensure that the color stays on longer and will also help prevent scratches and resulting corrosion.
While its possible to repaint metal roof panels on your own, its still advisable to get a factory applied finish. Today, there are close to 40 metal roofing colors available from various manufacturers.
5V – crimp panels
x
Low End
Mid Range
High End
Materials
$3053
$3430
$4356
Cost / S.F.
$4.95
$5.56
$7.06
Total Cost
$7472
$8396
$10662
See Costs in Your Area!
Start Here - Enter your zip
The 5V crimp metal roof is 24" wide metal panel installed using exposed fasteners, much like corrugated steel roofing. The difference is that rather than the wave type design of corrugated metal, 5V crimp panels have 12" flat areas in between upside down v-shaped ribs.
The 5V crimp comes in different metal types, like Galvanized Steel, Galvalume Steel, or Aluminum. Galvanized steel offers a good balance between corrosion resistance and pricing, though you can choose more corrosion resistant variants if your budget allows for it.
R – panels
Almost visually similar to 5 V Crimp Panels, R Panels come in a 36" wide segments, with 12" sections separated by inverted trapezoidal ribs.
Like the other previous metal roofing types, it can be made of several kinds of metal like Galvanized Steel, Galvalume Steel, or Aluminum.
The R Panel metal roofing is recommended for areas that are prone to hail, high winds, and large volumes of snow.
29 Gauge standing seam metal panels
Standing seam metal roofing, as opposed to those featured above, are metal panels that are attached to the roof frame through clips instead of screws.
The clips themselves are bolted onto the frame, and the metal on the roof isn't punctured in the process. This is advantageous as it lessens the chance that any weathering can occur to weaken the connections.
The 29 Gauge part of the name refers to the thickness of the roof panel used. Metal roofing comes in the common gauges of 22, 24, 26, and 29, with 22 being the thickest, and 29 the least so. Because it's thinner, it's also less expensive.
29 Gauge Metal roofing should be avoided if you live in areas that experience extreme weather like hail- or thunderstorms. 29 Gauge Standing Seam Roofing has a higher chance of being damaged during such occurrences, and any moisture getting into the frames isn't good.
If such weather isn't a problem, it can be a popular choice for those that don't like the look of exposed fasteners in their roofing.
Did you know? – Installation of metal roofing isn't weather dependent. It can as easily be installed during the winter as during the summer.

It shouldn't also come as a surprise that metal roofs are able to withstand extreme weather better than most other popular roofing material types.
What size sheets do metal roofing panels come in?
Different types of metal roofing will depend on the manufacturer that produces any specific product. They will vary in style, material, and size for each producer. Standard panel sizes are usually two or three feet in width by 10, 12, 14, or 16 feet in height.
Galvanized, and Galvalume steel will also have a rating referring to the thickness of the anti-corrosive coating. Galvanized Steel will come in G40, G60, and G90 ranges. Galvalume will be measured at AZ35, AZ50, and AZ55. The higher the rating the thicker the coating.
Metal thicknesses are also marked under roofing specifications, with a rating of 22, 24, 26, or 29. The lower the number, the thicker the metal, and the more expensive the roofing.
How Much Does It Cost to Install Metal Roofing
The type of metal roofing will ultimately affect the price of installation. The price for basic roofing types such as corrugated, 5 V Crimp, or R Panel roofing will range from $3 to 5 per square foot for labor. If you're trying to install metal shingles, it will range from $5 to $7 per square foot.
Standing Seam metal roofing requires a specialized skill set and equipment to install, and thus commands a higher price. These cost on average about $8 to $12 per square foot installed.
The architectural design of your roof can also add to the price of installation. Various angles, more complex designs, and the presence of skylights all take more time and skill to flash correctly, driving the prices up.
Another factor that really impacts roofing labor prices is your geographic location. If you live in expensive areas with high real estate prices, local contractors including roofers will be charging premiums for their work.
In high income areas you can expect to spend up to 30% more on professional labor compared to the national average prices you see often quoted online. Conversely, in low income areas, labor rates can be at least 15-20% lower than the national average.
Pro Tip – Not all roofing companies are created equal. Remember to shop around for a few quotes to find better prices. Also, more expensive prices don't always equal better services. Check for reviews, if available to see if a roofing company will perform a good job
Cost of metal roof underlayment
Roofing underlayment is the layer of material that is laid just underneath the actual metal roof. This material is important as it protects the roof frame and decking against weathering, and corrosion.
Consider this as a second line of protection for your home. Most warranties also require that underlayment be installed in order to remain valid.
Prices for underlayment depends on whether it's synthetic, felt, or self- adhering membrane. Felt underlayment has been the traditional type used during metal roof installations and costs about $14.50 to $15 per 72-foot roll.
The self-adhering membrane underlayment, as the name suggests, stick to the roof decking, and are recommended for colder climates. These types cost about $80 to $85 per 65-foot roll.
Synthetic underlayment, which has become popular due to its light weight and better protective properties cost about $82 to $86 per 66-foot roll.
These costs of course do not include installation, and should also be taken onto account.
Is a metal roof cheaper than shingles?
Depending on the material used, metal roofing can be cheaper than asphalt shingles by up to 20%. This, of course, doesn't account for installation and other materials.
Underlayment and installation costs can drive the price to just about the same, to a little over the price of asphalt shingles.
The difference though lies in long-term costs. Asphalt shingles, even well-maintained ones, require re-roofing after about 20 years, while metal roofs can easily go 40 years or more without worry. This longevity is what makes metal roofs cheaper in the long run. There's a high initial investment, but it does even out the longer you stay in your home.
Did you know? – One of the advantages of a metal roof is its longevity. A well-maintained metal roof can last for up to 70 years or more.
Even with minimum upkeep, metal roofing can last for at least 30 to 40 years. Even then, metal roofing is a low maintenance option, with zinc coated roofs lasting up to 20 years before resealing of the joints is necessary.
Is it Ok to put a metal roof over shingles?
Metal roofs can be installed over shingles without any problems, provided that your local building codes allow you to do so. Consult the building laws in your area to find out if your jurisdiction requires you to tear off existing shingles when you're installing new metal roofing.
Are Metal Sheets Energy Efficient?
Metal roofing is considered to be one of the most energy efficient roofing materials available, both in terms of production, and in terms of use.
Not only are most metal roofing panels energy efficient to produce, they can also improve the energy efficiency of your home. During the summer, metal roofs reflect a good amount of sunlight, and help keep your home cool.
There are also several paints that further improve on this characteristic. A highly reflective, and highly emissive paint will be able to reflect about 90% of absorbed solar radiation. This cooling effect will reduce energy consumption during the warmer months.
Does a corrugated metal roof rust?
All metal rusts eventually, and corrugated metal roofing is no different. Corrugated roofing is rust resistant, not entirely rust-proof. It does take a good while for rust to develop on corrugated metal, even those that aren't well maintained.
Corrugated metal roofing was designed to resist corrosion, and the anti-corrosive coating is itself bonded to the actual metal. It will take deliberate intent to remove the protection of corrugated metal.
If the coating on the corrugated panels is scratched or chipped, that area will begin to rust much faster.
How long does a corrugated metal roof last?
Expect at least 25 to 35 years from your corrugated roof to even show signs of rusting, unless you actually scratch off the rust-proof coating. Most corrugated roofing will probably last up to 50 years or more with minimal maintenance.
Does a metal roof make the house hotter?
Although metal is known to absorb heat when exposed to sunlight, this doesn't directly equate to making your house hotter.
In fact, its the opposite. A metal roof is the "coolest" roof you can install on your home, and it will actually help you save on air conditioning bills, by reflecting sun's rays back into the atmosphere.
In fact, asphalt roofing is considered to be the material that can potentially make the house much hotter.
The framing directly underneath the roof will also affect the heat absorbed. A properly ventilated roof frame, or an attic will prevent the accumulation of too much heat due to sunlight.
Does a metal roof affect Wi-Fi?
Metal roofing may disrupt Wi-Fi signals, therefore it's important to keep this in mind if you plan to use Wi-Fi in a house with a metal roof.
It's advisable to get a Wi-Fi router that has significant range, as though the metal roofing won't block the signals entirely, it will reduce its effective distance.
It's also a good idea to keep devices that you want to connect through Wi-Fi within sight of your router, or, if that's not possible, get a Wi-Fi repeater.
What is the best color for a metal roof?
With the wide variety of colors available for metal roofing, one can be hard pressed to choose the best one. It all depends on several factors that should be taken into consideration when choosing the right color to use.
Lighter and brighter colors promote energy efficiency as it makes it cooler during hotter weather. Dark colors in colder climates promote heat retention and allow for lower heating costs.
It really depends on the style of your home, along with the considerations regarding weather that will dictate the color of your roof.
Did you know? – The image of the metal roof as drab, gray, and unattractive has long been a relic of the past. Modern metal roofs come in a myriad of styles and colors that any homeowner will probably find one that will fit their tastes.
Can I install a metal roof myself?
Depending on the type of metal roof you use, it can be DIY friendly. Corrugated metal, 5 V Crimp Panel, and R Panels which use exposed fasteners can be installed with a bit of training. It should be noted that improperly connected fasteners will increase the risk of corrosion of both the roof and the roofing frames.
Standing Seam roofing, on the other hand, is another matter entirely. It's a complicated roofing type to install, and requires specialized equipment and training. If you're looking for DIY metal roofing options, exposed fasteners rather than Standing Seam would be the better choice.
Cheap metal roof vs. expensive asphalt shingles
Even the cheapest metal roofs will most probably match or even exceed the price of installing expensive asphalt shingles.
Although asphalt shingles will be cheaper initially, sooner or later the cost effectiveness of metal roofing will ultimately pay off.
Roof shingles at the most will last 20 years before needing replacement, while metal roofs can last at least twice as long without maintenance.
Metal roofs are also more eco-friendly than asphalt shingles, are more energy efficient, and entirely recyclable.
By contrast, roof shingles is by far one of the least environmentally friendly roofs out there, and old shingles fill our overflowing landfills.
In terms of installation, both materials can be installed DIY, but you will need a bit more technical knowledge and skill to install metal roofing panels.
When it comes to durability, metal is a hands down winner, even when you are installing the cheaper panels.
Compared to even the most durable shingles such as CertainTeed or GAF, a metal roof shows superior protection against snow, rain, hail, excessive sun, temperature fluctuations, winds, etc.
Asphalt shingles do best and last the longest in mild climates, without too much rain, sun or moisture.
If you are thinking about long term returns on investment (ROI) metal is definitely the way to go. Metal roofs maintain their value over time because they last for decades, and have returns of at least 80%.
In snow country, such as Montana, Vermont, etc, you can get as much as 90% ROI when you install a metal roof. Quality asphalt shingles, even when the roof is new offer about 70% return or less.
However, the value of an asphalt roof goes down very quickly with age, simply because it needs to be replaced fairly often.
Lastly, in terms of aesthetics, metal panels certainly have a very particular, modern farm-house look that may not be an ideal fit for some homes.
In this case, you are better off going with asphalt shingles that would boost the curb appeal of your house.
x
Low End
Mid Range
High End
Materials
$3053
$3430
$4356
Cost / S.F.
$4.95
$5.56
$7.06
Total Cost
$7472
$8396
$10662
See Costs in Your Area!
Start Here - Enter your zip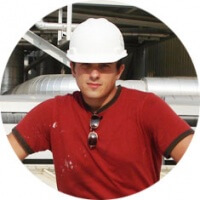 Author: Leo B
For over 20 years Leo has run a successful roofing business in New England, specializing in metal roofing, as well as cool flat roofing technologies. Having replaced and installed hundreds of roofs in New England, Leo has first hand experience with pretty much every residential roofing material and roofing manufacturer available in the US.