GAF and CertainTeed are the two most popular (best selling) asphalt shingles brands in US and Canada. One of the biggest factors that can sway a homeowner toward one product over another is curb appeal.
Lets take a close look at the two best products each company offers and compare them: GAF Timberline Shingles vs CertainTeed Landmark Shingles.
To get started on installing asphalt shingles, contact your local roofing pros for FREE ESTIMATES!
Main Difference Between GAF vs CertainTeed Shingles
Most People Spent:
$4,190 - $5,740
(For a 1600 sq. ft. Roof)
See costs in your area Start Here - Enter Your Zip Code
Overall, CertainTeed Landmark architectural shingles appeal to homeowners looking for a wide range of roof colors. They are also thicker than GAF Timberline and have a chunkier appearance. As a result, many homeowners, builders and roofers find them to be more upscale.
GAF Timberline shingles offer a sophisticated pallet with mutli-tone variations within individual pieces, but less overall variety. They are also cheaper than their competitor, making them more popular with budget conscious home owners.
At the end of the day, you can't really go wrong with either of the two. Both are the most durable, reputable and popular products on the market.
CertainTeed Shingles Colors And Designs
Lets take a close look at the CertainTeed shingles color and design options, in their most popular Landmark Shingles series.
Classic Landmark Shingles
This profile is available in 16 different colors. Such a variety of bright to muted tones can make a great match to any type of siding or architectural house style. In this line, Moire Black is a top pick among homeowners.
These are architectural shingles of a basic grade and cost $78/square.
See the options below:
Landmark Premium and Pro Shingles
These are Landmark designer shingles that are offered in 11 sophisticated High Definition colors. They masterfully replicate the look of slate or cedar wood, and are a good match for a higher-end home.
Both lines have the same pallet. However, PRO have a thicker, hand-cut appearance of wood shake. Weathered Wood and Colonial Slate are usually the two top picks.
Premium is a step up in grade from basic one. They cost $120/square.
Pro is the highest grade of architectural shingles. They cost $150/square.
See the choices below:
GAF Shingles Colors and Designs
GAF takes a different approach to their design offerings. You will find an original pallet for each of the three shingle grades.
You can use GAF's Roofing Wizard to visualize exactly what a particular product would look like on your roof. This is a very helpful tool that lets you play around with as many options as you want. Also, you can enter your zip code on their website to see what is actually available in your area.
Lets take a close look at the GAF shingles colors and styles offered in their most popular Timberline Shingles line.
Timberline HD Shingles
There are 14 beautiful hd colors. The special imagining technology creates deep shadow lines and subtle color variations on each individual shingle for a distinct and dramatic look.
They closely replicate either the look of natural wood or slate. Out of all GAF shingle colors, Weathered Wood, HD Slate and Williamsburg Slate are the three most popular choices.
Its important to note that Timberline HD is GAF's bestseller. Moreover, it is the most popular architectural roof across all brands.
It is a step up in grade form the Natural Shadow. The price is $82 per square
See the Timberline HD Shingle Color Chart:
Timberline HD Ultra Shingles
These are available in 11 stunning colors. Compared to standard Timberline high definition shingles, you will see even more subtleties and shadow variations. Also, the shingle itself is noticeably thicker. This designer line closely replicates the look of hand-cut wood shakes, and works well on upscale homes.
This is the highest architectural grade. The cost is $140 per square.
See the choices below:
Please note that no matter which manufacturer you select, a particular product may NOT be available in your location. Some distributors only offer a few of the colors that are displayed on line or in the catalog. You need to talk to a local roofer to find out what would be available where you live.
How To Pick The Best Roof Color
Because there are so many roofing colors within both GAF and CertainTeed roofing shingles, it can be overwhelming to pick the right one.
If something looks good on a sample, it may not necessarily look as great covering your entire roof.
Here are a few design tips to help you pick the roof color that you will be happy with:
1. Examine the color sample under different lighting conditions.
Take a look at it in the sunlight, as well as in shade, during day light, and at night. Make sure that you like it across all these different lighting scenarios.
2. Go for contrast with your siding
For the best curb appeal, it is better to select a roof color that will contrast with the siding, instead of being similar to it. While you may not like such a stark contrast as black and white, choosing a blue color roof with blue siding will look boring and unappealing.
3. Avoid overly bright tones
As a rule of thumb, it is a good idea to steer clear of very bright coatings. They may make the entire house look overly busy and gaudy.
This is especially true if your home already has multiple shades for siding and trim. Also, keep in mind that if you ever need to sell, most buyers would prefer more traditional, muted roofing colors.
4. Create a classic aesthetic
If you have a traditional style home, such as a colonial, using dark shingles (Moire Black, Thunderstorm Gray, Driftwood, HD Charcoal, HD Pewter Gray) will give your house a classic and timeless look. It will appeal to a wide variety of people and is a good choice, if you are planning on selling your house in the near future.
5. Take cue from your surroundings.
One way to make your house look beautiful and fit right in to the surroundings, is to pick shingle colors that are similar to the ones around you.
If you live out in nature, where there are a lot of trees, rocks, etc, pick warm earth tones, such as GAF Weathered Wood, Shakewood, Slate, or Landmark Resawn Shake, Silver Birch, Sunrise Cedar.
If you live in a more urban setting, take a look at the dominant hues on houses that surround yours, and go for something similar. You don't want your house to be an eye sore in the neighborhood, especially if you want to sell it.
Other Considerations
In addition to curb appeal and cost, it is also very important to pay attention to the roofing shingle warranty, as well as the quality of installation.
While shingle warranties all pretty much sound the same with their "Lifetime" marketing labels, they are all very different, once you read the fine print.
Roofing shingles of any brand can start to curb, warp, and fall off in a short time if they were not properly installed. Thus, we strongly recommend hiring only a licensed and insured roofing contractor, who can provide strong references from recent completed jobs.
Your Estimated Roofing Cost
Roof Price:
Cost per sq. ft.
Roof Size:
Roofing Material:

See costs in your area Start Here - Enter Your Zip Code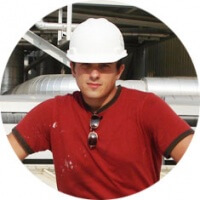 This roofing guide is presented by Leo B.

I've been a roofer for 15 years, and specialize in Metal Roofing and Flat Roofing.

Have a roofing question or issue? Ask me any roofing question!

Roofing Contractors - join our free Local Roofers directory to get more customers!