|
This is a summary of a recent large class action shingles lawsuit against GAF Timberline Shingles.
In 2013, a major legal action took place, with the claim that shingles have been prematurely cracking and failing on thousands of roofs, due to material and manufacturing defects.
Our goal is to inform you about GAF's alleged sub-par manufacturing practices, deceptive marketing, and lack of care for the consumer, as related to this case.
Typical Price Range
Average:
While the GAF lawsuit has been settled in April 2015, we want to make you aware of this situation and summarize the case, because there is a complete lack of media coverage on this issue.
The actual number of people involved the class action was not disclosed, but there were more than 10,000 warranty claims related to this problem, that were filed in just one year.
Since the shingles in question were manufactured from 1998 to 2009, at the rate of 10,000 claims per year, our guess is that there were at least 100,000 failed Timberline roofs.
The company has been covering up this issue for years (we will show quotes from high-ranking company officials), failing to inform homeowners, roofing contractors and state authorities, or to recall the defective product.
What Are Timberline Roofing Shingles?
In the residential roofing market, for many years GAF has been holding the top spot as the "Largest Roofing Shingle Manufacturer in North America".
Its top selling roofing shingles, Timberline, have been installed on millions of homes across the US.
They have been touted as "the # 1 selling shingle in North America", "the heaviest and longest-lasting fiberglass asphalt shingle in the Timberline series" offering "superior strength and improved weathering in harsh conditions", because their exceptional design "promotes longest life and extra durability."
Case Summary
In 2013, a class action lawsuit, titled Building Materials Corp. of America Asphalt Roofing Shingle Products Liability Litigation, MDL No. 8:11-mn-02000 (D.S.C.) was brought against GAF. Plaintiffs claimed that the company's Timberline products have a defect that makes them prone to prematurely crack, tear or split.
GAF, in turn, claimed that they were not defective and were appropriately covered by the warranty. However, the company agreed to offer two settlements covering products manufactured:
1. Between 1999 and 2007 at GAF's plant in Mobile, Alabama.
2. Between 1998 and 2009 at other GAF manufacturing plants.
The settlements would cover the following claims:
1. Cracked Shingles

2. Damage to the roof system (roof structure and roof system including the roof deck, underlayment, leak barriers, starter strips, ridge cap shingles, and attic ventilation.)

3. Damage to other building materials (anything directly connected to the shingles themselves or the roof System, such as flashings, gutters, siding, valley metal, crickets and saddles, plumbing vents, and soffit and fascia).
Decision To Cover Up Defects
During the course of the investigation it was discovered that for many years GAF deliberately continued to hide Timberline's defects from suppliers, installers and consumers, while actively marketing it as a top quality product.
Here is what it looked like:
1. By late 1990's GAF received information about premature cracking on many of its roof shingles, including Timberline. To address this issue, the company assembled "cracking teams", who investigated the source of the problem.
As a result, they discovered that defective raw materials and inadequate manufacturing practices were used to make the shingles in several of its factories, including facilities in Minneapolis, Minnesota; Baltimore, Maryland; Millis, Massachusetts; Fontana, California, Dallas, Texas and Mobile, Alabama. For example, one of the findings was that the cracking claims increased by 43% from 2001-2002 alone.
A 2006 report by GAF employees, Sudhir Railkar and Adem Chich, revealed that the company received 10,170 cracking complaints for Timberline products through 2002. The average age of the roof subject to a cracking complaint was 7 years.
In 2002-2003, investigations were conducted in the Minneapolis facility. In August 2003, a GAF employee, Guy Gimson, issued a CQA report, titled "Minneapolis Shingle Cracking", which outlined testing conducted by GAF that proved that its laminated fiberglass shingles, including Timberline, cracked at low temperatures.
Other internal documents revealed that "Shingles made in Minneapolis are cracking during warranty preview". The time frame provided in that report for the issue being analyzed was "products manufactured since the 1980s".
At around the same time, investigations were conducted in Mobile, Alabama, and Dallas, Texas, facilities. They also revealed cracking problems. Internal reports described laminated shingles as having a "high failure rate" in all regions and climates where they were sold.
2. By 2002, the company received more than 10,000 "cracking claims". It paid out several million dollars as a response to the claimants. However, it continued to conceal the true nature of the cracking, did not recall the defective shingles, and didn't advice consumers about these problems.
3. The fact that the cover up was deliberate is clearly evident from the documented communication between GAF District Manager, Kevin Hull, and regional manager, J.D. Hasselbach. When Hull brought up concerns regarding the cracking shingles, Hasselbach responded "yes I know all about the millions of dollars we are paying in claims and class action suits. Cut out the email traffic on this, as it can be used in court against us. You are not telling me anything new . . . Just keep selling."
4. The severity of the problem and its coverup was best summarized by GAF's Vice President of Engineering Services, Mike Ferraro, who stated that no other problem was "more extensive, had more involvement at the highest levels" than the premature cracking of Timberline roofs.
Deliberate Marketing Misrepresentations
To encourage consumers to purchase this product, GAF has knowingly made a number of misrepresentations about its durability and longevity:
1. On their website, they claimed that: "Because of our state-of-the-art manufacturing process, the odds of you having a problem with a new GAF roof is about one in a thousand."
However, internal testing, confirmed by the company's head of Quality Assurance, Guy Gimson, reveals that more than 5% of Timberline products experienced premature vertical cracking.
2. GAF made claims to its distributors and installers that the fiberglass mat contained within the shingles, provides "Balanced Tear Strength in all directions" and "Balanced Tensile Strength in all directions", which result in "Better Resistance to Expansion-Contraction Cycles," "Better Overall Performance . . . No Directional Weakness," and "Longer Life."
During the investigation, several company representatives, including Adam Chich, Director of Research & Development, admitted that the above claims are inaccurate.
3. GAF manufactured 3 types of products in this line: Timberline 30 (designates a 30 year warranty), Timberline 40 (designates a 40 year warranty), and Timberline Ultra (designates a 40 year and a Lifetime Warranty). These warranties specifically warrant the performance of these shingles for a designated time into the future (longer warranties also cost more). As a result, consumers find these warranties meaningful and trust that their roof will last for the stated time period.
However, GAF representatives, including Regional Quality Manager, Paul Miller, have admitted that warranty representations are a "marketing tool."
Side Note: Later on, in the mid 2000's, GAF and other roofing manufacturers in the US, removed the label "30, 40 and 50 year shingles" and relabeled all of their architectural shingles as "Lifetime", while not making any significant changes to improve longevity, which is indicated in their warranties.
4. GAF did not conduct any testing or engineering analysis to determine whether Timberline would actually last for the period stated in the warranties. Instead, the warranties served largely as a marketing ploy to meet or beat warranties offered by competitors.
5. All products were stamped as meeting the designation ASTM D3462, in effect falsely representing that the shingle has been manufactured, tested, and inspected, in accordance to the standard and meets its requirements. Moreover, since they did not meet the ASTM standards, they also failed to meet local and state building codes, and where legally prohibited from being installed.
As a result, consumers purchasing them falsely believed that they were getting a fully-compliant product.
Poor Treatment Of Consumers
One of the worst practices that surfaced during this lawsuit was deliberate and poor treatment of consumers who tried to file warranty claims when their shingles started to fail.
1. Prior to experiencing cracking problems and other subsequent roofing damages, consumers and installers had no way of determining that they got a defective product.
2. In many cases, GAF did not repair or replace the defective roof, or didn't fully pay for the damage caused by premature cracking and shingle failure.
3. When claims where made and plaintiffs tried to inquire about the cause of the cracking, the company did not disclose the fact that the product was defective to begin with.
4. To avoid making payments, they tried to impose unenforceable limitations on the scope of the warranty coverage and its obligations to consumers. (Refer to the court documented page. 111)
As a result, GAF breached its express warranties for Timberline roofing shingles.
Settlement Summary
The lawsuit was settled on April 22 and 23, 2015.
The total amount of payoff to plaintiffs remains undisclosed.
The award included either replacement roof shingles (comparable to the product installed) and/or a cash payment. In some cases, depending on the evidence presented in the individual claim, there was a potential to receive payment for other damages, such as the cost of labor and any damage to the roof system and other building materials.
GAF never issued any public statement admitting the defective nature of Timberline products, the existence of "cracking teams", and the use of sub-standard materials and practices in the manufacturing process.
Other lawsuits against GAF
In the 1990's, another class action lawsuit was brought against GAF Timberline. This was Coleman, et al. v. GAF Building Materials Corporation, CV-96-0954 (Alabama Circuit Court, Mobile County), and involved claims of prematurely cracking and defective shingles. This case involved only shingles manufactured prior to December 31, 1997. The company paid out more than $13 million to settle.
Quality and reliability of GAF Timberline roofs today
According to court documents, once GAF discovered serious problems with its raw materials and manufacturing practices, it has changed both, to actually meet the necessary ASTM standards.
However, the company has not issued any public statement regarding these changes, and there are no field testing results of the "new generation" products that we know of.
GAF continues to market this line, making the same claims regarding its quality, durability and warranties, as it did prior to the lawsuit.
Sources:
GAF Timberline Defective Shingles Class Action Complaint.pdf – our backup copy.
(Original source was removed or longer working – http://www.classactionsnews.com/sites/default/files/pdfs/GAF-Timberline-Defective-Shingles-Class-Action-Complaint.pdf)
https://www.roofsettlement.com/
https://topclassactions.com/lawsuit-settlements/open-lawsuit-settlements/47027-gaf-timberline-shingles-class-action-settlement/
Your Estimated Roofing Cost
Roof Price:
Cost per sq. ft.
Roof Size:
Roofing Material:

See costs in your area Start Here - Enter Your Zip Code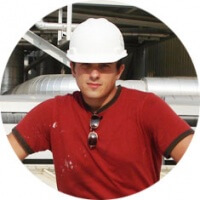 Author: Leo B
For over 20 years Leo has run a successful roofing business in New England, specializing in metal roofing, as well as cool flat roofing technologies. Having replaced and installed hundreds of roofs in New England, Leo has first hand experience with pretty much every residential roofing material and roofing manufacturer available in the US.