If you had to select between Owen's Corning Duration and HAD Timberline HD for your personal house, which one would you choose and why?
1 Answers
Jeffery,
I honestly don't know 🙂 … On one hand, GAF is considered "a little better" than Owen's Corning… On the other hand, with all the material failures class actions (past and ongoing), I would be cautious with it.
When I say ongoing, i refer to comments that we have, where people say they are trying to get GAF to remedy the failures, and get run-arounds.
Now I'm not saying OC is bad or anything … it's just the perception that I built over last 15 years… there is no logical or factual basis for it (for me at least) … Still, if it was me I would probably go with Certain Teed … but then again, I would not put asphalt shingles on my roof at all, and I will be putting a Tamko Metal Shingles roof with Solar PV on my house (hopefully this year).
Hope this helps. Leo
Please login or Register to submit your answer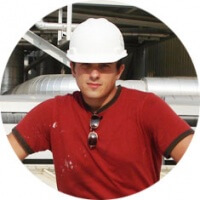 This roofing guide is presented by Leo B.

I've been a roofer for 15 years, and specialize in Metal Roofing and Flat Roofing.

Have a roofing question or issue? Ask me any roofing question!

Roofing Contractors - join our free Local Roofers directory to get more customers!