What is your opinion on metal roofing in the desert of Arizona 90 degrees-120 degrees? Was just going to roof right over a existing asphalt roof the is still nice and flat.
1 Answers
Hi Don,
Metal roof is always the best option in my opinion (except for low slope applications)! Especially in Arizona where it's so hot – metal will reflect more heat and will keep your home nice and cool.
Also R-Panel type metal roof is chepaer than asphlat shingles!
These panels are sold by many local suppliers / lumber yards / online and in most Lowe's / Home Depot (and Mainards?) stores.
R-panel is also very easy / fast to install yourself!
Good luck
Please login or Register to submit your answer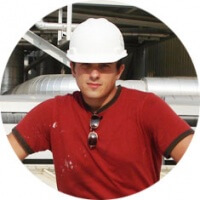 This roofing guide is presented by Leo B.

I've been a roofer for 15 years, and specialize in Metal Roofing and Flat Roofing.

Have a roofing question or issue? Ask me any roofing question!

Roofing Contractors - join our free Local Roofers directory to get more customers!