Roof tiles are made of various materials, but few companies are better at making clay tiles than Ludowici.
However, even with the excellent reputation, you may be unsure what Ludowici roof tile offers.
To get started on your roofing project, contact your local roofing pros for Free Estimates.
Ludowici Roof Tile Average Cost
Expect to pay about $18,700 if you want to install these tiles on your roof.
The average American roof is around 1,700 square feet, while the typical cost for installing terracotta tiles is $15 per square foot, though you can spend much less.
However, factoring in Ludowici roof tiles and their higher prices, we set a middle-ground price for the sake of clarity.
How Much Does Ludowici Tile Cost?
Ludowici tiles range from $3 to $16 per square foot.
We've used the tiles priced at $11 per square foot for the average price above. Therefore, you can expect the total cost to start at $5,100 and even exceed $27,200 if you order high-end roof tiles. 

Most People Spent:
$4,190 - $5,740
(For a 1600 sq. ft. Roof)
See costs in your area Start Here - Enter Your Zip Code
Ludowici Roof Tile Cost Breakdown
We've created a table breaking down the cost of Ludowici roof tiles. You can find figures for cost per square foot and for every roofing square. A roofing square is an area of 100 square feet. 
| Ludowici Roof Tiles | Price per Square Feet | Price per Roofing Square | Average Price of Average American Roof |
| --- | --- | --- | --- |
| Cheapest Tiles | $3 | $300 | $5,100 |
| Average Tiles | $11 | $1,100 | $18,700 |
| High-End Tiles | $16 | $1,600 | $27,200 |
| Custom Tiles | Varies | Varies | Varies |
There are no clear prices for custom tiles, as these are one-off options that depend solely on client preferences.
In addition, labor costs aren't included because they vary significantly between locations. 
Ludowici Roof Tile Styles
The Ludowici family's legacy of premium terracotta tiles began in Italy when they were known as the Ludovisi family before moving to Germany.
The current name is a result of Germanization, though their build quality never faltered. These experts would later move to the U.S. in the late 1800s.
With more than 400 years of experience, Ludowici roof tiles have undergone much trial and error.
Today, 40 different terracotta roof tile profiles are available, and they can be divided into several styles or categories. 
Barrel Tile
Barrel tiles resemble a convex barrel, or a part of it. You can see the resemblance by placing a few of these tiles together and creating a rough cylinder.
Among Ludowici's barrel roof tiles are two varieties, Spanish and Mission tiles.
Spanish roof tiles are the company's most famous line, thanks to the straightforward and reliable one-piece design. The shape produces ripples on the roof, resulting in a beautiful appearance. 
You can install Ludowici Spanish Barrel tiles on practically any style of home. Barrel tiles are beautiful and last for decades. 
On the other hand, Mission tiles come in various shapes and sizes, though all are still related to the barrel tile.
Ludowici roof tiles takes influence from Italian, Spanish, and French architecture while also including Southwestern Mission designs.
These tiles are striking and result in a rustic look. 
Pro Tip: Always calculate your roof's measurements before getting new tiles. Larger roofs incur greater labor costs, as do complex designs. 
Shingle Tile
There are more than 10 shingle tiles that Ludowici offers.
Each of Ludowici's shingle tiles differs in color, texture, and style, and the company accepts custom work to satisfy customers' needs.
The artisans apply most textures by hand, and that's the primary reason Ludowici  shingles have a pleasing aesthetic found only on older tiles.
The texturing reduces most of the glare when the sun is shining bright, letting the underlying colors show. With many different types, almost every homeowner has a shingle that fits their abode.



Your Estimated Roofing Cost
Roof Price:
Cost per sq. ft.
Roof Size:
Roofing Material:

See costs in your area Start Here - Enter Your Zip Code
Interlocking Roof Tile
Ludowici's interlocking tiles overlap and interlock with each other as contractors lay them on your roof, and they allow all tiles to be laid single lap.
Ludowici has a wide range of interlocking roof tiles, ranging from French to Williamsburg styles.
All 10 varieties come in different sizes, textures, and profiles. 
Wood Shake Tile
Wooden tiles aren't the easiest to maintain, especially in humid and cold areas where mold and fungi growth are an issue.
Ludowici offers wood shake tiles as an alternative, products that mimic the appearance of wood but are made of terracotta. At first glance, Ludowici's wood shake tiles resemble real wood shake with rugged butts and pressed grooves. 
Ludowici's wood shake tiles are walkable, certified Grade 1 ASTM, and won't combust.
These tiles come in seven colors but are divided into Century Shake and LudoShake tiles. The latter is lighter in weight and proves easier for roofers to install. 
Slate Tile
As with Ludowici's wood shake tiles, these products have the appearance and approximate texture of slate tiles without the heavy weight and higher costs.
Ludowici has ample experience mimicking slate tiles with clay, and these interlocking slate tiles have the best of both worlds.
With Grade 1 ASTM water absorption rates and a non-combustible make, Ludowici slate tiles tiles will last a lifetime and more. 
Ludowici slate tiles are offered in Lexington Slate or LudoSlate, and the latter is the lightweight option.
Incredibly, you can choose from 12 colors, all of which make your roof stand out.
Graduated and Tapered Tiles
All the tiles we covered above are designed for standard roofs, but these are entirely different creations.
Ludowici has been specializing in graduated and tapered tiles since the late 1800s, and before each installation, trained technicians will visit the site to gather data. The craftsmen will then produce rows of tiles according to the provided dimensions. 
Ludowici graduated tiles are made for curved roofs found on church buildings, spires, and even round domes. They can also be fitted with decorative finials. As the curved roof becomes narrower, all the Ludowici graduated tiles become smaller.
Ludowici tower tiles are tapered and installed in a pan and cover system. You can find Ludowici tapered tiles on the curved roofs as well, but they have a different appearance compared to graduated tiles. Ludowici tapered tiles come in three main sizes according to rafter length. 
For a successful Ludowici tapered tile installation, the rafter length and cone slope must be uniform. Ludowici will send technicians to the job site to take measurements and answer questions.
Imported Roof Tile
Ludowici's roof tiles are primarily made in New Lexington, Ohio.
This line, however, consists of special tiles made in south France by TERREAL.
These imported dimension barrel tiles are unique in that they follow the Languedocienne system. It has five standard and five special order finishes.
Ludowici recommends the imported dimension barrel tiles for restoration or new projects that require an iconic look. 
Did you know? Tile roofs were brought to the U.S. by European immigrants, especially the Dutch and Spanish. They enjoyed a revival in the 20th century after mainly being forgotten since the 18th century. 
Custom Tile
Ludowici accepts custom jobs and will gladly meet its customer's needs as best as possible.
You should contact Ludowici directly to order unique roof tiles for a project. These tiles aren't standard, but the artisans can meet your requirements.
Ludowici is even willing to reproduce tiles made by manufacturers that no longer exist today. Few other companies offer this capability. 
The process of making custom tiles can take weeks, as the experts will discuss them with clients, make samples, and wait for the go-ahead.
Ludowici's artisans are willing to accept tough challenges, whatever the tile's type or style. 

Most People Spent:
$4,190 - $5,740
(For a 1600 sq. ft. Roof)
See costs in your area Start Here - Enter Your Zip Code
Ludowici Roof Tile Warranty
All of Ludowici's roof tiles made in the New Lexington factory are protected by a 75-year limited material warranty, with the primary condition being these tiles are not blended with existing terracotta tiles on your roof.
Every purchase of Ludowici tiles is covered by this warranty. 
Another plan is the Premium Service Program Limited Warranty, also called the Shield Warranty.
The Shield Warranty provides 10 or 20 years of premium protection against water damage. Ludowici will ensure your roof tiles stay watertight.
The Shield Warranty is sold separately from the 75-year plan.
However, like some roof tile manufacturers, only projects handled by a certified roofer qualify for the shield warranty, among other requirements.
The contractor will address any issues for the first five years as per the agreement. 
Ludowici Crown Roofers are a minority, meaning you may not be able to receive the Shield Warranty unless there is one in your area. 
Alternatively, there is a third warranty plan for the imported tiles. Instead of having 75 years of protection, the TERREAL tiles have a 50-year warranty. 
Advantages Of Ludowici Roof Tile
Here are some advantages to installing Ludowici roof tiles.
Helps Save Money
Ludowici's clay tiles don't require constant attention, and the solid material withstands hazards that put other materials out of commission.
Moreover, Ludowici's consistent high-quality output is almost unparalleled.
Without requiring excessive maintenance, the total cost over time is much lower compared to tiles that must be replaced more frequently. 
Energy Efficiency
Terracotta insulates the home by keeping warm or cold air inside the house.
With no holes and gaps, combined with the material's unique properties, the internal temperature remains stable, and there's no need to tax the thermostat as much.
In addition, clay reflects the heat from sunlight better than asphalt shingles.
Good for the Environment
Terracotta is made entirely of natural materials obtained from the earth.
Though some processing is necessary, no petroleum-based ingredients are required to make Ludowici roof tiles.
It's also easy to recycle these tiles once they reach the end of their long lifespan.
Ludowici can make new roof tiles from old ones without compromising the environment. 
Durable
From the long warranty period, you can tell that clay tiles, including those made by Ludowici, are expected to last for nearly a century.
Many Ludowici tile roofs stand even after passing the hundred-year mark.
Unless extreme forces damaged the tiles, you won't need to replace them any time soon.
Ludowici also ensures its tiles stay intact under storms and winds.
While Ludowici roof tiles require little maintenance, a regular inspection is still prudent. You want to detect any damage as soon as possible and prevent hefty repair bills. 
Did you know? Durability doesn't only apply to impact resistance. A truly durable tile will withstand mildew, moss, and other threats. 
Low Moisture Absorption Rate
Ludowici's roof tiles are Grade 1 ASTM certified, and products with this rating will never have a water absorption rate over 2%.
Your roof will stay free of water damage in almost every situation. Thanks to this protection, you need not worry about water damage or buy sealant after installation.
Did you know? Water damage results in rotting, deterioration, and unwanted organisms growing on the roofing material. That's why tiles should have low water absorption rates. 
Many Styles and Colors
Throughout the centuries, Ludowici has made roof tiles in various styles and colors, perfecting them into the products they sell today.
With more than 40 profiles and having the choice to custom-make non-standard tiles, the possibilities are limitless.
You can even choose from more than 50 unique colors that fuse with the clay. 
Resistant to Fire and Salt
All Ludowici terracotta tiles are non-combustible and don't ignite under extreme temperatures.
For those who live near the coast, worry not, as Ludowici roof tiles don't corrode in the salty air. They meet building codes perfectly. 

Most People Spent:
$4,190 - $5,740
(For a 1600 sq. ft. Roof)
See costs in your area Start Here - Enter Your Zip Code
Disadvantages Of Ludowici Roof Tile
For all the good things customers and roofers say about Ludowici roof tiles, there are always some shortcomings. You can find them below.
Prone to Shattering in the Cold
Terracotta tiles have an increased vulnerability to shatter or crack in freezing climates.
This is why many homes with clay roofs are found in warm areas, where this risk is practically nonexistent. 
Expensive
Clay roof tiles are several times more expensive than materials like concrete, asphalt, and others.
Some homeowners find Ludowici roof tiles out of their budget. 
Ludowici Roof Tile vs GAF 
GAF Roofing is a manufacturer specializing in asphalt shingles.
GAF sells three main types of shingles as well as other roofing supplies. On the other hand, Ludowici doesn't make any asphalt products in its factory. 
Therefore, it's not possible to make a simple and direct comparison between Ludowici and GAF.
However, asphalt shingles indeed cost much less than terracotta tiles, and homeowners on a budget can consider GAF shingles if they can't afford Ludowici's offerings.
Ludowici's tiles still remain the victor when it comes to lifespan, as clay can last around a hundred years without extensive maintenance if the environment is right. Depending on the quality, asphalt shingles must be replaced after about 45 years. 
Despite these comparisons, GAF and Ludowici are both reputable leaders in the roofing industry, though each targets different niches. 
Ludowici Roof Tile vs Owens Corning 
Similar to GAF, Owens Corning is an asphalt shingle manufacturer.
The primary difference is that Owens Corning uses fiberglass mats as the shingles' substrate.
Ludowici and Owens Corning don't have similar products, as clay shingles and asphalt shingles are quite different. 
Like GAF, customers who can't afford Ludowici clay tiles may want to consider Owens Corning's products.
Owens Corning's products tend to cost less than Ludowici roof tiles because asphalt is less expensive to work with.
What Are Ludowici Tiles Made Of?
Ludowici uses the finest clay to make their terracotta roof and floor tiles.
Terracotta is a ceramic made of processed clay, which is why it's acceptable to use both "clay" and "terracotta" when referring to Ludowici's tiles.
Ludowici sources clay from the U.S., only taking raw material from the best deposits in the country. 
Clay is 100% recyclable and doesn't require toxic ingredients when Ludowici transforms it into terracotta.
Ludowici has over a hundred years of experience crafting clay tiles by hand and with machines.
All current Ludowici roof tiles meet high standards and even exceed them. 
Regardless of which Ludowici tile type you select, all of them are made from high-quality clay that passes Ludowici's stringent requirements.
Only the best can become tiles worthy of the Ludowici name.



Your Estimated Roofing Cost
Roof Price:
Cost per sq. ft.
Roof Size:
Roofing Material:

See costs in your area Start Here - Enter Your Zip Code
How Do I Identify Ludowici Tiles?
Behind each Ludowici tile is a number, but this isn't a serial number, it's the manufacturing date.
Homeowners can't identify if a tile is made by Ludowici, and neither can the company do so with only pictures. Instead, the company suggests getting a piece of the tile and sending it to the company. 
Once the sample reaches Ludowici, the Technical Department and its expert Ceramic Engineers can examine the tile and test if it's truly the company's creation.
An image alone isn't sufficient, as lighting conditions, camera quality, and other factors can affect the data. 
Which Brand Roof Tiles Is Best?
There's no definite answer to this question, as different tiles fulfill entirely different niches and satisfy various customers.
No two customers have the exact same requirements, and something made for a church isn't likely to be a good fit for a small residential building. 
In the end, the best brand or type of roof tile is the one that fits your situation perfectly, above all others.
Ludowici can be the best thing to happen to a church or historical building, but its prices can seem expensive to some. 
Handmade Excellence
There's no doubt that Ludowici's clay tiles are one of, if not the best, in the industry.
Their higher price points reflect Ludowici's incredible history and experience.
Ludowici roof tiles will beautify a home, and be a significant improvement to the property.
Consult an expert roofer for assistance if you're considering these tiles.

Most People Spent:
$4,190 - $5,740
(For a 1600 sq. ft. Roof)
See costs in your area Start Here - Enter Your Zip Code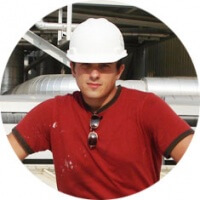 This roofing guide is presented by Leo B.

I've been a roofer for 15 years, and specialize in Metal Roofing and Flat Roofing.

Have a roofing question or issue? Ask me any roofing question!

Roofing Contractors - join our free Local Roofers directory to get more customers!