In the United States, Englert is one of the top manufacturers of metal roofing and gutter systems.
Englert metal roofs come are built to last over a century and are available in a wide range of standing seam panel profiles.
To get started on your metal roof installation, contact your local roofing pros for FREE ESTIMATES!
Engler Metal Roofing Cost
You'll have to contact the company to get an exact quote. The cost will depend on the roof's size, chosen type and material, and the complexity of the roofing installation.
However, below you can find the average range for standing seam metal roofing panels that will be similar in price to Englert roofs.
From a total cost perspective, expect to pay $17,050 to $30,050 for materials and installation to install and Englert metal roof or $10.20 to $15.70 per square foot.
Aluminum and steel standing seam panels are often less expensive than copper and zinc panels, so keep that in mind as well.
You can use our Metal Roofing Cost Calculator to estimate the cost of installing a metal roof on your home.
The standing seam is a form of roofing panel rather than a specific material. To hide the fastenings between the panels, the elevated ribs of these panels have a vertically ribbed look.
They can be snapped together, but some of these panels need special metal caps to hold them in place.
Since exposed fasteners are vulnerable to weathering, wind, moisture, and other stressors, it's a plus that they're not present. With their unique locking mechanisms and ribs, standing seam panels can expand and contract with temperature fluctuations.
Did you know? Contrary to the commonly held belief that metal roofs are noisier than asphalt shingles, the actual level of noise produced by raindrops hitting the surface of a metal roof is only 52 decibels, compared to 46 decibels for asphalt shingles.
Due to solid wood roof decks and well-insulated attics in the majority of homes, this level of noise is practically non-existent.
The difference in rainwater noise between metal and asphalt is nearly non-existent when comparing the two materials. To provide some background, the noise level that people find irritating begins at approximately 70 decibels or above.
Typical Price Range To Install a Metal Roof
Average:
9,158 - $14,310
Englert Roofing Review
Herb Englert quit his job as Crown Aluminum's Vice President of Sales in 1966 to start his own metal construction company, which he named Englert.
Metal roofs from this manufacturer have been setting the standard for over 50 years because of the wide variety of standing seam panel profiles, panel widths, and finishes.
Englert offers three types of metal roofs to choose from – architectural, structural, and curved roofs. Let's dive into each option.
Architectural Metal Roofs
Englert's architectural metal roofing can have many possible applications, such as: stadiums, healthcare, schools, retail.
Essentially, wherever there's a steep slope in residential and light commercial projects, these roofs should meet your needs. Currently, Englert's line of architectural roofing systems includes six options
Models like the A1000 feature hidden clips and fasteners, ensuring simple installation without the need for mechanical seaming. Other options line the A1300 are mechanically seamed, though they offer the same capabilities as their snap-lock counterparts.
All options come in a wide variety of colors, so matching the finish to the building's overall style shouldn't be an issue. In addition, every system has a Class A fire rating and is ASTM water- and air-tested.
As mentioned, Englert gives you an option to quote them if you want to find out the exact price of their architectural roofs. To give you an idea of what you can expect, installing an architectural metal roof will cost from $10.50 to $16.50 per square foot.
Of course, these are rough estimates based on industry averages, and the exact price will depend on the specifics like materials and finishes.
Structural Metal Roofs
Englert's structural roofs are an excellent choice for structures spanning over greater lengths. At the moment, the company offers four models.
The S2000 is Englert's most popular structural roofing system. It strikes the perfect balance between architectural versatility and increased spanning you expect from a structural roof. It features a snap-lock system, while the other options require mechanical seaming.
These structural panels come in different aluminum and steel gauges, and you can choose between dozens of colors. Due to their versatility, the systems can be installed over a solid deck or open framing.
All of Englert's structural roofs pass rigorous testing and have the same certifications as the architectural options. They also come with weather tightness warranties, so you don't have to worry about protection from the elements.
As far as price goes, the industry average when it comes to structural roofs ranges between $5.50 and $14 per square foot. For the specific cost of any of Englert's models, you can contact them directly.
Curved Metal Roofs
Looking to add convex or concave features to your building? Englert's curved metal roofs can be an excellent choice. At the moment, the company offers two options.
The C1300/1301 are essentially the curved variants of the brand's A1300/A1301 panels. Both call for a solid deck in order to be installed and can be radius curved.
The height is 1.5", compared to C2400, which comes at 2". Both the C1300/1301 and C2400 are mechanically seamed, and the C2400 system is available in single- and double-lock details.
Depending on which panel you choose, these systems can be installed over open steel or solid decking. They're suitable for a broad spectrum of architectural requirements, so variety shouldn't be a problem.
As you can imagine, curved roofing systems come at a higher price than architectural or structural options. This is largely due to the unique building features they allow for and overall complexity.
Usually, an average curved metal roof will cost between $15 and $30 per square foot. As with the other types, Englert's specific prices are available through a quote.
Englert Roofing Pros
Many benefits are available to customers who choose Englert roofing. Here are some of the reasons why the company has been ranked as one of the best roofing companies.
Durability
Englert metal roofs are built to last. The company claims its solutions can withstand over a century of use! If you need additional security, the company offers comprehensive warranty options, which you'll see further down this review.
Efficiency and Eco-Friendliness
Whether you go with Englert's copper, galvalume, or aluminum roofs, you can expect them to be energy efficient. On top of that, all options are 100% recyclable.
Englert's eco-friendly paints not only help the environment, but also avoid excessive heat absorption, which ensures optimal temperatures in various conditions.
Wide Variety of Colors
Englert offers many different finishes that fit various uses and building types. The company's in-house paint line will ensure you find the perfect match for your design.
As an added bonus, Englert's paint system can withstand more that 100l of falling sand. Many government specifications make this imperative, so compliance shouldn't be an issue.
Finally, Englert offers custom colors, so they can match the color of just about any material.
Weight
Generally speaking, metal roofs are far lighter than other commonly-used materials. For instance, a metal roof can weigh as much as 20 times less than a concrete roof.
At the same time, you won't lose on the capabilities, as Englert is well-known for quality and durable roofs.
Convenient Shopping Experience
Englert's products can be viewed on your home or building with a few mouse clicks. This application can be used on virtually any computer or mobile device.
As the pandemic of Covid-19 has led to social isolation and restricted mobility. This may have inconvenienced those who wished to visit a brick-and-mortar store. Englert's new app, iRoofing, allows clients to order supplies from their smartphones or tablets.
Visualizer Design Tool
Using Englert's visualizer design tool, you may see how your project will look before you start working on it. Just take a picture of your building or home and post it online. You can then customize the project by selecting from various design options.
Courses and Certification
Englert's training and certifications can help contractors and architects. These AIA-approved Continuing Education Units (CEUs) can be used by architects who want to learn more about standing seam metal roofs.
The company offers a Standing Seam Metal Roofing Installer Certification for contractors, including presentations and demonstrations. Course participants will learn more about the brand's architecture products, industry standards, and guarantees.
Excellent Customer Service and Technical Support
They provide top-notch service and technical assistance to its customers at Englert. You can always contact a customer care representative if you have any queries or concerns.
You don't need to jump through hoops to receive assistance. The employees have excellent product expertise and are always available to assist customers with technical issues.
Did you know? Metal roofs offer superior protection from large hail rocks than asphalt shingles in places prone to harsh hailstorms.

Asphalt shingle manufacturers do not give hail damage guarantee coverage for asphalt shingle products.

As an alternative, companies like DECRA and Boral Steel, which produce stone-coated Galvalume and G-90 steel tiles, provide full hail impact damage warranties that include the replacement of damaged tiles.
Typical Price Range To Install a Metal Roof
Average:
9,158 - $14,310
Cons of Englert Metal Roofs
Here are some disadvantages to consider when it comes to Englert metal roofing.
Costly Both to Purchase and Set Up
There is a price for quality, and Englert's metal roofing products fall into that category. In terms of long-term durability, standing-seam roofs are among the most popular options on the market. However, as a result, they are also the most expensive metal roofing option.
The specialized skill set required to install standing seam roofs is even more challenging. Additionally, qualified contractors are hard to come by. Installation fees and final costs will rise as a result of this.
No High-Gloss Finish Options
Roofing products from Englert provide low-gloss finish options. This type of finish is more popular with customers because it is cooler and visually appealing. A high gloss surface is more long-lasting for metal roofing and can still be used.
A high gloss finish is preferable if you expect many people to walk on your roof. Since Englert's roofing products tend to only come in matte finishes, you may have difficulty locating one with a high-gloss finish.
Offers Only Metal Roofing With a Standing Seam
Staggered seam metal roofing is the best choice available. However, it isn't always the most practical option. Some applications aren't worth the time and money.
For example, a barn does not require an expensive roofing system to be installed. In this case, a less expensive choice makes more sense. A standing seam metal roof is also a costly option that not everyone can afford.
Englert does not provide any other roofing solutions for this demographic, although their selection of standing seam products is quite extensive. Customers who are seeking lower-cost options will need to search elsewhere.
Nothing Extraordinary
The roofing products made by Englert are the best in the business. In addition to being strong and long-lasting, they are also economical with resources. The company, on the other hand, does not provide anything unique. If you went to a competitor's sales office, you'd get the same perks.
Englert Roofing vs Other Metal Roofing Brands
| Brand | Warranty | Roofing type |
| --- | --- | --- |
| Englert | 25 Years Limited | Standing seam |
| ABC | 20 Years Limited | Corrugated |
| Metal Sales | 25 Years Limited | Exposed Fastened, Concealed Fastened |
| Firestone | <30 Years Limited | Standing seam |
In the United States, Englert metal roofing is a well-known name in the metal roofing industry. In 2018, 5.7% of contractors were using the brand, making it one of the country's most popular construction firms.
Some of Englert's main competitors include Firestone, American Building Components, and Metal Sales.
An advantage over the competition is Englert's in-house coil-coating line and wide range of standing seam products.
Englert standing seam roofs are ideal locations for installing solar energy and thermal roofing systems. In addition Englert offers a 25-year limited warranty on its Galvalume™ roofing material.
American Building Components, on the other hand, offers a 20-year limited warranty, but the company also offers a 40-year warranty on paint, compared to Englert's 35-year warranty. ABC's product line is also quite robust and includes a wide selection of corrugated options.
Firestone's UNA-CLAD™ standing seam roofing system has been well-known for decades and is a strong competitor of Englert. The company also has the upper hand in terms of warranty, which can range between 5 and 30 years.
Finally, Metal Sales offers a broad range of exposed fastened and concealed fastened roofing options. The company has been around for 55 years and is a big player in the metal roofing space. Much like Englert, Metal Sales provides a 25-year limited warranty on its product line.
Englert Metal Roof ROI
Metal roofing from Englert is offers one of the highest returns in the roofing industry. When you install a high quality metal roof, you are looking to get back at least 75-85% of your investments.
In areas such as the Northeast, where metal roofs protect the house from ice dams and other types of severe damage from winter storms, the ROI of a metal roof goes up to as much as 90-95%
Typical Price Range To Install a Metal Roof
Average:
9,158 - $14,310
How to Purchase Englert Metal Roofing Products?
In addition to its headquarters, Englert operates nine physical facilities around the United States. If you want to buy their products, you can go to any of their physical locations.
An app called iRoofing has also been launched by the company that allows consumers to order from the convenience of their workplace or home.
Pro Tip: Standing seam panels are less expensive per square foot. The larger your roof is and the longer it is. This is especially true if your roof has a wide span. The size of the order is essential.
Is Englert the Right Choice For Your Roof?
Residential and commercial customers can choose from a wide range of standing seam roofing options from Englert Roofing.
The materials, profiles, widths, and types of seams used in the various systems vary. There are three main types of metal roofs: architectural, structural, and curved.
They are also selling roofing accessories, soffits, retrofit framing roofing coil, gutters, metal wall panels, and metal roofing goods.
The roofing systems manufactured by Englert are excellent, though you should not expect anything out of the ordinary. They provide considerably helpful content, courses, articles, and resources on their website to aid you along the way.
Englert remains a top-tier metal roofing maker in the United States. For more than half a century, the company has designed and manufactured metal roofing products and accessories. Since then, it has established itself as one of the greats.
Standing seam metal roofs by Englert are an excellent option for anyone searching for a long-lasting roof.
However, even though the price is more than most other options, it is a more cost-effective solution in the long run. In addition, you won't acquire anything that isn't available from other industry leaders.
Typical Price Range To Install a Metal Roof
Average:
9,158 - $14,310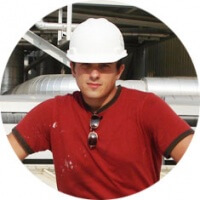 This roofing guide is presented by Leo B.

I've been a roofer for 15 years, and specialize in Metal Roofing and Flat Roofing.

Have a roofing question or issue? Ask me any roofing question!

Roofing Contractors - join our free Local Roofers directory to get more customers!