Recently, 1000s of home improvement contractors have brought up a class action suit against one of the biggest Lead Gen services – Home Advisor Pro.
In the past 15 years, Online Lead Generation companies have grown very large, to the point that most contractors HAVE to use them to stay in business. Being in a near monopoly position, these services often engage in unethical business practices, and in some cases – outright scams.
To skip the intro, and go straight to Class Action Lawsuit Overview, click here.
How to Join the Class: After multiple roofers/contractors requested (in comments) to join this class, here is the direct link to class overview and a form to get added.
Why it's very difficult for local contractors to find new clients online
How Lead Generation services manipulate Google Search results, to ensure that contractors HAVE to buy leads from them:
Many roofers find it very difficult to generate new business (get roofing leads from new customer prospects) online, because the field is dominated by "Lead Gen" services, such as Home Adviser, Angie's List, Quality Smith, ThumbTack, many smaller services, and recently, Amazon and Google.
It's become difficult for local pros to find new clients online, as they have to compete with large Lead Generation services.
These corporations use their massive advertising budgets to "manipulate" Google Search results (come up at the top of search), which in turn ensures that local contractors either don't show up at all, or show up all the way at the bottom. This results in significantly fewer homeowners visiting their sites.
The way homeowners search & find (roofing) contractors is by googling them. However, the results rarely show actual local companies on the first page of search (top 10).
Typically you will see 3-5 Non-contractor results from Lead Gen services and business directories, which earn money by listing local businesses or selling leads. See screenshot of a Google Search result for "Roofing Contractor Boston MA".
In the example screenshot – you see 4 Lead Gen / directory Services before you see the 1st local contractor organic result. The 4 are:
– Home Advisor
– Angie's List
– Thumbtack
– Yelp
You also have 3 local results right below the 4 ads at the top. However, these also sometimes show lead gen listings.
To get to the 1st organic result for an actual local contractor, you have to scroll down 2.5 screens (Chrome browser @ 100% zoom).
Basically, the search results across the US are dominated by NON-CONTRACTOR 3rd party services, making it VERY difficult for actual contractors to compete for the limited number of homeowners. Keep in mind that there is over 1,000 roofing companies in the Metro Boston area, and over 5,000 in the state of Massachusetts. The story is the same in ALL other local markets.
Just so you know – 1st position in the top-10 gets 60% of all clicks, where as 5th position gets about 10%!
What this means is that 100s of local contractors are pushed down the search ladder, by companies that have nothing to do with home improvement, besides profiting from the industry! So to stay in business, many end up having to buy leads (ranging in price from $40-$125 per one lead), just to stay in business.
Here, I won't even touch the issue of "bad leads" which is at the core of a Class Action lawsuit against the largest online home improvement lead gen service – HomeAdvisor (formerly Service Magic). However, here is an interesting video from a roofer in Minneapolis, MN – a customer of HomeAdvisor, talking about bad leads and trying to get a refund.
To get a better picture of the situation, search YouTube for "Home Adviser scams".
Here at RoofCalc.org – an informational resource created by a roofer of 15 years, we find that unethical leads are the bane for our industry.
That is why we've developed our Local Roofers Directory, made by roofers, for roofers, and designed to provide FREE (as in beer) Leads for life, to any roofing company in US!
More info on how the directory works here.
This service is what I call "Ethical Leads". It is built from the ground up to help local roofing contractors connect directly with homeowners, cut out the middle man, maximize exposure to homeowners, and generate FREE leads!
---
Now, let's look at why contractors across the US are suing Homeadvisor. Keep in mind, that we want to keep the lawsuit overview as objective as possible.
Class Action Summary
On November 14, 2016, Chimicles & Tikellis has filed a class action lawsuit against Home Advisor (later referred to as "HA") – an online lead generation service/platfor. The plaintiffs are Service Professionals (contractors), who claim that the supplied leads "are not from targeted, serious, qualified and/or project-ready homeowners". Tens of thousands of service professionals nation wide are involved as plaintiffs. Primarily, these are small to midsize home improvement and remodeling contractors.
Information about the case, can be found on the Chimicles & Tikellis website: https://chimicles.com/class-action-filed-homeadvisor-iacinteractive/

Full Complaint-as-filed can be found here (PDF) and here (PDF mirror)

FYI – roofing is the biggest category of leads sold by HA. Thus, we estimate that the biggest group of service providers involved in the class action, are roofing contractors – hence, we feel it is an important topic to cover here on RoofCalc.org
Plaintiffs claim that in addition to the mandatory annual membership fee, they have spent hundreds and thousands of dollars on leads which contain the following: "wrong or disconnected phone numbers and contact information; persons who never even heard of the company; stale leads; contacts for homes that were listed for sale; and contacts for vacant or non-existent residences."
In addition to supplying bad leads, plaintiffs claim that HA engages is a number of unfair business practices when dealing with contractors. These include:
1. Use coercive means to solicit new members for Membership Programs.
2. Conceal and omit material information about monthly fees for mHelpDesk, a startup, cloud-based field service software.
3. Completely ignore lead parameters and budgets set by Home Service Professionals.
4. Distribute the same lead to more than four pros.
5. Distribute EXCLUSIVE leads to more than one contractor.
6. Adopt uniform internal procedures intended to deny and discourage refunds and/or lead credits.
How HA Uses Customers' Business Information For Their Own Profit
One big of their big scams is using a contractor's company name and information to build links back to their own website. It works in the following way:
They use a contractor company's information, name, address and phone number to create numerous profiles on many different websites. When a homeowner comes across such a profile and calls or emails the "contractor", they will in fact reach the HA website!
Basically, they make money using a pro's name and contact information, but he does not get any profit or benefit! Instead, he gets paid leads of questionable quality, while his own chances of ranking in search engines are slim at best.
What is the worst though, is that this contractor is essentially paying money to direct customers looking for his company to another competing business!
The biggest issue is that the legitimacy of this practice is clearly stated in corporate terms of service. When a pro signs up for homeadvisorpro to receive leads, they are giving HA the right to use their company name and information, as they see fit. However, an HA rep does not openly disclose this info during the sign up process (it's the fine print that most don't bother to read). As a result, many people have no idea that their business name and information is being used this way.
Other Practices That May Hurt Contractors' Business
Additional questionable practices that the company uses to boost their rankings, have also been discovered.
For example: a contractor who is not signed up with this service receives a call from a rep offering a no cost partnership link exchange. If he agrees, a rep will call back later saying that he has created a business listing and will ask the contractor to add his website link with his listing back on the contractor's website. When the contractor goes to check out this listing, he will be directed to the website that offers services in his area, asking the visitor to fill out information to receive a quote. There will NOT be ANY information about this contractor's company on this page!
If a visitor actually goes through the process of filling out all the information to get a quote, she will end up on the Home Advisor page, and the email she will receive will also be from them. Thus, HA creates these third-party websites and pages with contractor listings that boost their own ranking and capture leads, but do nothing for the contractor!
In fact, the pro whose info is being used may have no idea that this is even going on, because he may not have even signed up for homeadvisorpro. Thus, because of the HUGE amount of back links from contractors of every field, HA's landing pages get top positions in Google. (taken from this contractor's comment: http://forums.jlconline.com/forums/forum/jlc-online-peer-to-peer-forums/business-strategies/57192-home-advisor-service-magic-scam-almost-got-me)
Company History
The company used to be called Service Magic. However, in September 2012, they decided to rebrand their domain name into Home Advisor. At the time, Service Magic was 13 years old and was making 205 million dollars in annual revenue.
They made this move despite the high risk of disrupting Google rankings and substantially loosing traffic and revenue. Interestingly, they were able to pull off this switch and actually became a lot more profitable. In 2016, their annual revenue was reportedly approaching 500 million dollars. In the same year, it had about 128,000 paid service professionals, where as Service Magic had about 80,000.
Many veteran pros who used Service Magic say that the company engaged in many of the same practices that it is now being sued for.
Be Advised: Home Advisor Is Buying / Merging with Angie's List!
In May 2017, Angie's List has finally agreed to be acquired by IAC, HA's parent company. The two will now be combined into a new public company called ANGI Homeservices. This merger will make ANGI an undeniable leader in the home services market place. Combining forces will give the new company a total of 22 million monthly visitors and 211,000 service providers.
This means that individual contractors will have an even harder time ranking in search. This new company will have even more power to misuse contractor information to their advantage.
Ethical Roof Leads – Why pros need to take back control of customer acquisition from Lead Gen companies
In my opinion, it's essential for contractors / roofers to generate their own customer leads online (I exclude referrals and word of mouth clients from this), to survive. As you have witnessed in recent years, most homeowners today search for contractors on Google (and to a much lesser degree in Bing and Yahoo), and online in general. Therefore, pros should be front and center in these searches.
What Can Contractors Do?
The sad reality is that over 50% of contractors still don't have their own website! Of those that do, many are old, unoptimized for customers / search engines / conversions, etc. Many have bad, low resolution images, basic/generic about us page copy and inefficient contact forms (if they have a contact form at all).
So the first step is to have a website, social media profiles, a blog (to discuss topics that homeowners are interested in), and a well optimized contact form.
At the same time, pros should expand their presence on topical forums, and in directories.
Our local roofing directory is a great place (for roofers) to start:
How
Local Roofing Directory
works, to help roofers get more (free) leads:
1) Every roofer that registers, gets a great looking listing page, with pictures of your work, about the company section with you website link, and the prices you charge (optional), plus a cost estimator that is based on your numbers.
2) When a homeowner fills out a free estimate request from your company – you immediately get that lead in your email (SMS / text messages will be added soon). These leads will always be FREE (as in we will never charge a fee for leads, ever)! So if you receive 10 leads a month ($500-$750 value that you would spend at Lead Gen service for 10 leads), it won't cost you a dime!
3) When homeowners browse our Local Roofers listings, they will see contractors nearby, based on their location. For example, a homeowner in NYC will see roofers in 15-25 mile radius, and if your company is near then, they will see you, and can request a quote from your company.
4) In the near future we will begin showcasing local listings in our Roof Cost Calculator, so that you get more FREE leads. We will also be showcasing contractors on other pages across our website.
All a roofer need to do, is create a great listing: Good "about us" description, great work pictures, and a compelling section of why the homeowner would want to hire you for the job.
To get started sign-up today! Make sure you fill out all the fields in the registration form.
Disclaimer: During my early years as a roofer, we did buy several leads from Quality Smith (HomeAdvisor's / Service Magic's competitor at a time), but never bought any leads from HomeAdvisor or any other service.

After having very bad results from the ones that we purchased, we concentrated on our own leads acquisition.

Keep in mind – we (RoofCalc.org) do not represent any party of this class action, are not involved in it, did not receive any compensation related to this class, and do not endorse any opinions about it. This article is for informational purposes only!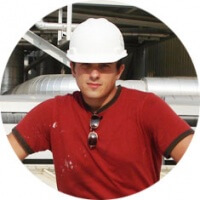 This roofing guide is presented by Leo B.

I've been a roofer for 15 years, and specialize in Metal Roofing and Flat Roofing.

Have a roofing question or issue? Ask me any roofing question!

Roofing Contractors - join our free Local Roofers directory to get more customers!