One of the greatest advantages of stone coated steel shingles is that they masterfully replicate the look and feel of other premium materials. Most notably, these are: clay and concrete tile, wood shake, and architectural asphalt shingles.
Stone coated metal is considered to be a premium material, and consequently costs more than many other types of metal roofs. On average, homeowners report spending $8-9 per square foot ($800-900 per square) on materials and installation. For premium roofs, prices can be as high as $10-11 per square foot.
Install Metal Shingles Roof:
(32,429 projects)
National Average Cost
$12,441
See Costs in Your Area!
Start Here - Enter your zip
Note, price estimates include all materials, accessories, tear off, dump fees, and labor completed by a licensed metal roofing installer.
Because metal roofing is a specialized field, we strongly recommend you only hire a pro who has extensive experience working with a product you are interested in.
Here is a gallery of the most popular roof profiles, to help you decide which one would be a good fit for your house.
Classic tile
Metal tiles that are coated with stone granules are the most frequently used alternative to a natural clay tile roof. They are designed to look very similar; with pretty much the same color palette and style options. Most people walking by your house would not instantly decipher the difference between real clay and its stone-coated replica.
Barrel roof tile
If you have an upscale Mediterranean or Spanish style home, metal shingles that replicate the look of clay barrel tile is a great choice. Cheaper, lighter weight and a lot more durable, but with a similar designer flair, stone coated steel shingles are a perfect alternative. Unlike clay or concrete tile, which has a high chance of breaking on impact, whether from walking on it or a hail stone, metal will not have this problem.
Concrete tile
For modern homes that benefit from the sleek look of concrete roofs, a steel alternative is a viable choice. Its lighter weight, more durable and longer lasting, but actually costs less. Its an all around win for owners of contemporary houses.
Metal shake
If cedar shake roofing steels your heart, but you don't like the numerous drawbacks, a metal shake roof is a perfect substitute. New technologies masterfully craft each shingle to replicate the look of real wood. This is an ideal option for homeowners who don't want to deal with regular maintenance, staining, sealing, etc that are required of natural wood shakes and shingles.
Metal shingles
If you love the traditional look and feel of architectural shingles, but want more durability and weather protection, stone coated steel shingles are an ideal match. They are available in numerous colors that are pretty much identical to those found on shingle roofs.
Color Options
Overall, the color palette for stone coated roofing consists of warm earth tones. They range from classic hues of natural clay such as terraccotta, reddish-brown, burnt sienna, etc, to darker shades of brown, grey and green (rare color).
To give you a sense of possibilities, here is a sample of colors for Decra Classic Tile and Shake product lines.
To compare, here are the colors for Tile, Barrel Tile and Shake from Gerard Roofing.
Note that these are not the only colors available. Many more choices are offered by different manufacturers.
Benefits Of Stone Coated Metal
Many homeowners wonder if its worth it to spend extra money on a metal roof coated with stone, as opposed to classic painted metal shingles. The answer generally depends on your specific goals. Here are the unique advantages of stone coated steel roofs that you cannot get with other materials.
– Closely imitates other upscale roofing materials in a way that regular steel shingles cannot match.
– Costs about $10,000-16,500 installed on a 1,500 sq.ft. ranch style house. This is at least 50-60% cheaper than clay or slate stone roofs.
– Boasts a bold appearance and distinct architectural details.
– Relatively light weight, compared to natural slate, clay or concrete tile. It weighs about 1.3 lb per square foot.
– Stone granules provide additional resistance to color fading from UV rays.
– Can be installed over existing asphalt shingles, and can therefore save you $1,000-3,000 on tear off costs. Its important to consult with your contractor whether this option can work for your home. There are some cases, depending on roof pitch and construction, where tear off is necessary to ensure that the metal roof is properly installed.
– Resistant to hail, fire, and earthquakes
– Withstands 3 inch diameter hail stones, 120 mph hurricane level winds, and 8.8 inches of rain per hour
– Steel is one of the few truly green building materials, as its 100% recyclable
– Very low maintenance requirements
Average New Metal Roof Costs In US:
Low End

$9,202

Mid Range

$10,339

High End

$13,131

See Costs in Your Area! Start Here - Enter Your Zip Code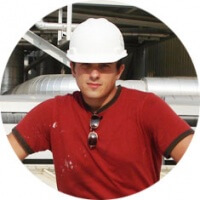 This roofing guide is presented by Leo B.

I've been a roofer for 15 years, and specialize in Metal Roofing and Flat Roofing.

Have a roofing question or issue? Ask me any roofing question!

Roofing Contractors - join our free Local Roofers directory to get more customers!