Typically, a stone coated steel roof costs $15,000 – 17,500 installed on a 1,500 sq. ft. house. Compared to other metal roofs, it stands out for its exceptional curb appeal.
This premium roof is an ideal substitute for natural clay or concrete tile. It delivers all the benefits, but without the heavy weight and expensive cost.
How Much Does Stone Coated Steel Roofing Cost?
Most People Spent:
$11,130 - $14,960
(For a 1600 sq. ft. Roof)
See costs in your area Start Here - Enter Your Zip Code
Across the US, homeowners reports spending around $12,800 – 14,400 to install a stone coated steel roof on a 1,600 sq. ft. simple ranch style home. This is equivalent to $8-9 per square foot.
Overall, stone coated steel is about 15-20% more expensive than the same roof with a painted metal coating, without the stone granules. Still, this material is cheaper than standing seam, which costs $9-13 per square foot installed.
Keep in mind that if you have a cut up a roof, numerous penetrations or a more than one-storey house, your labor costs will significantly increase. For a very complex roof, a professional contractor may charge as much as 40-50% more for the installation than for a simple roof on a ranch style house.
Another factor that will greatly impact your total installation cost is local contractor labor rates. In expensive areas, such as San Francisco, Boston, New York, Los Angeles, Washington D.C. etc roofers may charge 15-20% more for the same job than a pro living in one of the central or southern states.
Also, small to midsize roofing companies tend to offer better rates and are often willing to give discounts compared to large, well established roofing businesses that charge a premium price for their brand name.
Metal Roofing Prices vs Stone Coated Steel Roof
If you already have your mind set on installing a metal roof, you may be wondering if its worth it to go for stone coated products as opposed to plain metal.
If you take a look at the price differences you will see that these roofs are the second most expensive option, rivaled only by standing seam panels.
Standing Seam: $9 – 13 per square foot (aluminum products are more expensive than steel)
Stone Coated Steel: $8 – 9 per square foot
Painted Metal Shingles: $7 – 8.5 per square foot
R Panel/5 V Crimp: $5 – 5.5 per square foot
Since the durability and longevity features of all metal roofs (except corrugated panels) are very similar, people that choose stone coated options usually do so because of its distinct looks.
Cost Of Clay Tile Roof vs Stone Coated Steel Roof
The reason why most homeowners are attracted to steel roofs coated with stone granules is because of how closely they replicate the look of real clay tile. With steel you get a similar look at a fraction of the cost! Prices for real clay tile are at least double; starting at $20 per square foot.
Also, don't forget that a clay roof can weigh as much as 9.5-12 lb per square foot, which is more load than most house structures are designed to handle.
By installing a stone coated metal shingles or tiles, you will eliminate all structural concerns, because they are very light weight; only 1.5 -2 lb per square foot!
Asphalt shingles prices vs Stone Coated Steel Roofing
For most people, the golden standard in roofing is asphalt shingles. This is still the Number 1 roofing material installed across the US, so most people compare the price of other roofs to asphalt.
When compared, stone coated steel costs 50-60% more than a typical asphalt roof. You can install decent quality asphalt roof shingles on a 1,500 sq. ft. ranch home for around $4,600-4,900. This is equivalent to material prices of $3.06-3.26 per square foot.
However, while shingles are significantly cheaper as an initial investment, you have to consider the fact that you will be replacing them at least 3 times, during the course of the lifespan of a steel roof.
Therefore, in the long run, you can actually save money and a lot of headache by installing a more expensive metal roof.
Top Stone Coated Steel Roofing Manufacturers
There are a number of highly reputable manufacturers that offer stone coated metal roofing products.
The most prominent and well known, is Decra Roofing. This is the original manufacturer that came up with the concept of stone-coated metal, in 1957.
The company delivers over 50 years of experience in research and manufacturing of stone coated steel roofs. You can select from a number of beautiful lines, such as: Tile (7 colors), Villa Tile (5 colors), Shake (5 colors), Shake XD (2 colors), Shingle XD (4 colors).
Another manufacturer that has also been in business for decades is Gerard Roofing. Their roofs are highly durable and weather resistant, offering 120 MPH wind warranties, Class 4 Hail rating (2.5 inch stone diameter), and Class A Fire Rating.
There are a number of profiles to choose from, with a little bit more color choices than those offered by Decra. There is Standard Tile (9 colors), Barrel Vault Tile (10 colors), Granite Ridge Shingles (8 colors), and Canyon Shake (10 colors).
Your Estimated Roofing Cost
Roof Price:
Cost per sq. ft.
Roof Size:
Roofing Material:

See costs in your area Start Here - Enter Your Zip Code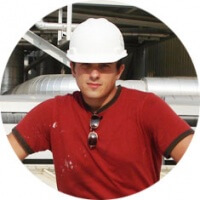 This roofing guide is presented by Leo B.

I've been a roofer for 15 years, and specialize in Metal Roofing and Flat Roofing.

Have a roofing question or issue? Ask me any roofing question!

Roofing Contractors - join our free Local Roofers directory to get more customers!