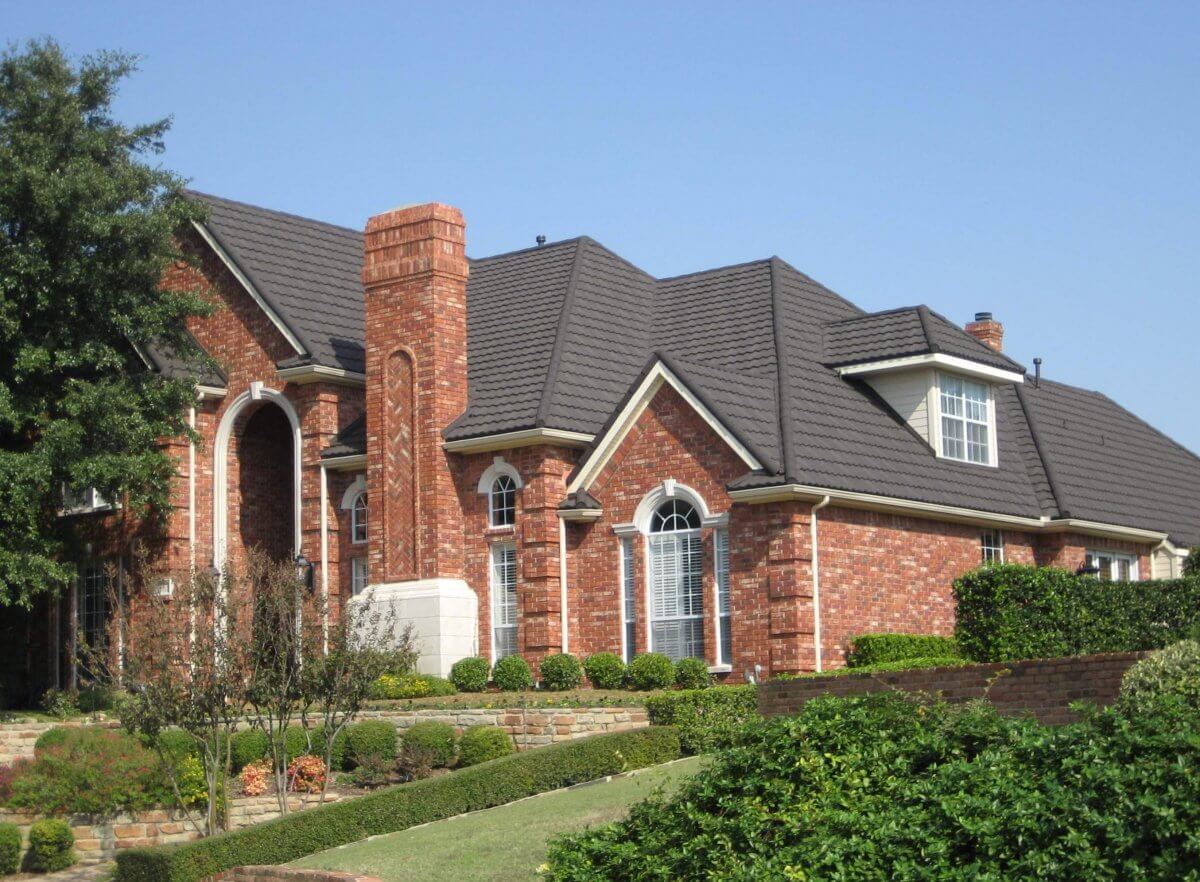 A stone coated metal roof stands out among other roofing materials for its exceptional curb appeal and durability. This premium roof is an ideal substitute for natural clay or concrete tile. It delivers all the benefits, but without the heavy weight and expensive cost.
Average New Metal Roof Costs In US:
Low End

$11305

Mid Range

$14783

High End

$19131

See costs in your area Start Here - Enter Your Zip Code
In this guide:
1. Installation and material prices
2. Popular profiles of stone coated steel roofs
3. Metal color options
4. Advantages
5. Potential problems
6. Top manufacturers
Average cost of stone coated metal roofing
Across the US, homeowners reports spending around $12,800 – 14,400 to install a stone coated steel roof on a 1,600 sq.ft. simple ranch style home. This is equivalent to $8-9 per square foot.
Overall, stone coated steel is about 15-20% more expensive than the same roof with a painted metal coating, without the stone granules. Still, this material is cheaper than standing seam, which costs $10-13 per square foot installed.
By comparison, a clay tile roof will cost at least double, with prices starting at $20 per square foot. Also, don't forget that a clay roof can weigh as much as 9.5-12 lb per square foot, which is more load than most house structures are designed to handle. By installing a stone coated metal shingles or tiles, you will eliminate all structural concerns, because they are very light weight; only 1.5 -2 lb per square foot!
Keep in mind that if you have a cut up a roof, numerous penetrations or a more than one-storie house, your labor costs will significantly increase. For a very complex roof, a professional contractor may charge as much as 40-50% more for the installation than for a simple roof on a ranch style house.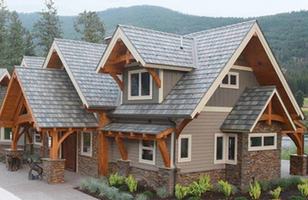 Install Metal Shingles Roof:
(18,410 projects)
National Average Cost
$11,744

See Costs in Your Area!
Start Here - Enter your zip
Metal roof profiles and design options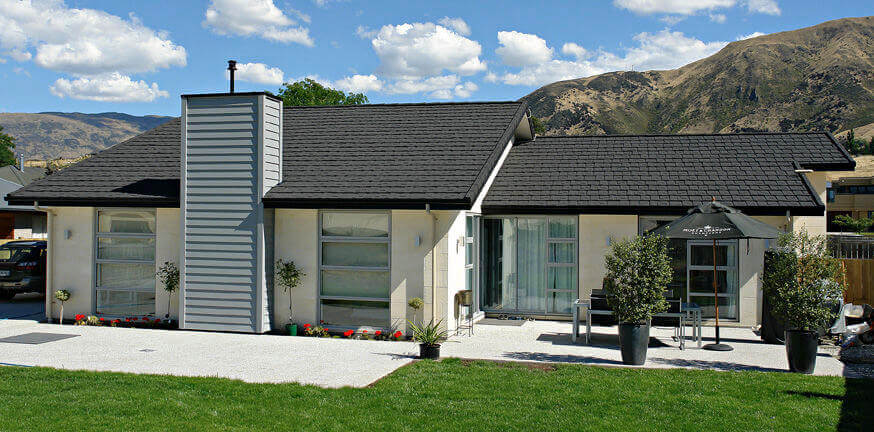 One of the greatest advantages of a stone coated roof is that it masterfully replicates the look and feel of other premium materials. Most notably, these are: clay and concrete tile, wood shake, and architectural asphalt shingles.
Here is a gallery of these popular stone coated metal roof profiles, to help you decide which one would be a good fit for your house.
Classic metal tiles
Stone coated metal roofing tiles are the most frequently used alternative to a natural clay tile roof. They are designed to look very similar; with pretty much the same color palette and tile profiles. Most people walking by your house, would not instantly decipher the difference between real clay and its stone-coated metal look – alike.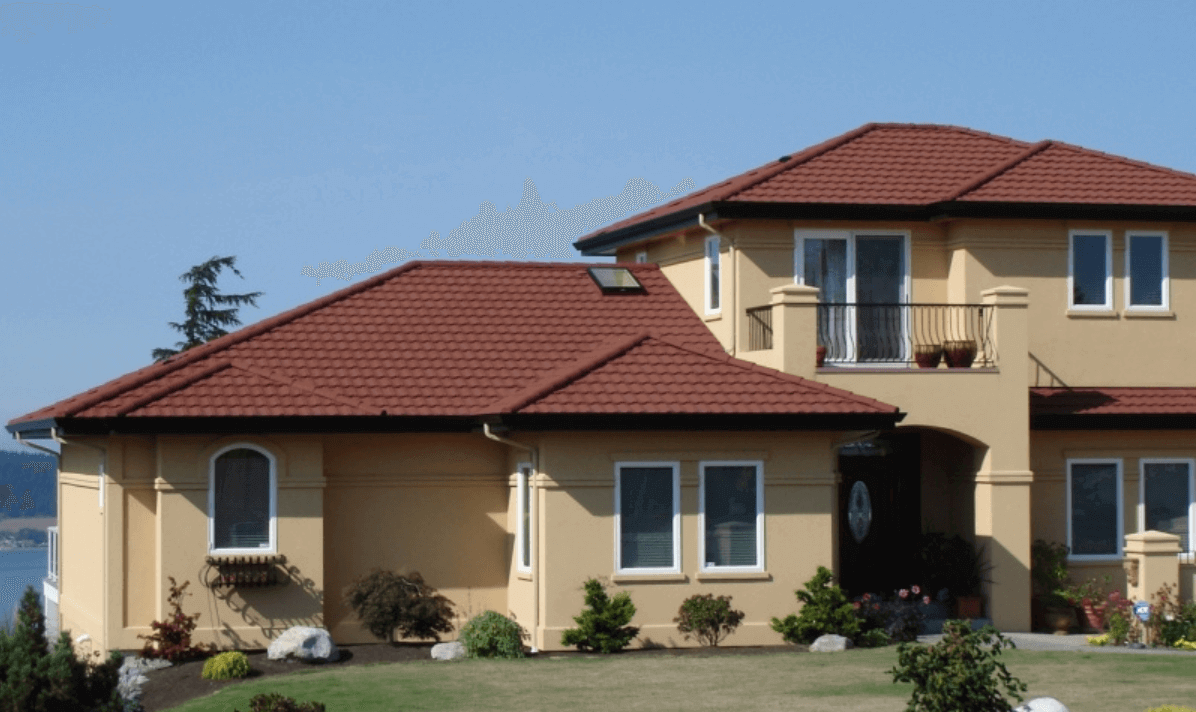 Barrel roof tile
If you have an upscale Mediterranean or Spanish style home, stone coated tile that replicates the look of clay barrel tile is a great choice. Cheaper, lighter weight and a lot more durable, but with a similar designer flair, stone coated steel is a perfect alternative.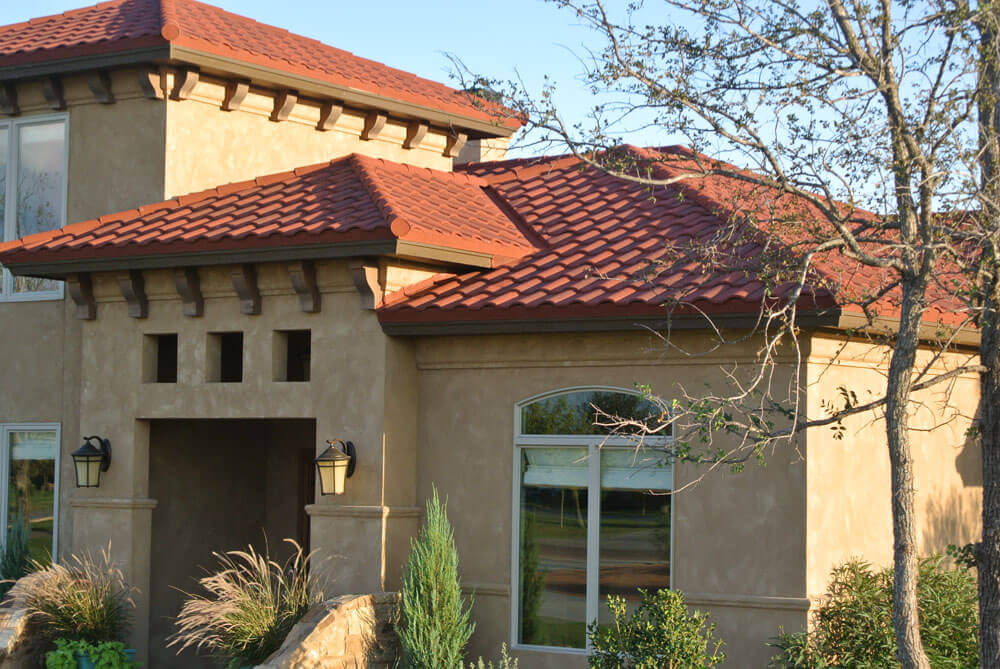 Concrete tile
For modern homes that benefits from the sleek look of concrete tile, its stone coated steel counterpart is a viable choice. Its lighter weight, more durable and longer lasting, but actually costs less. Its an all around win for owners of contemporary houses.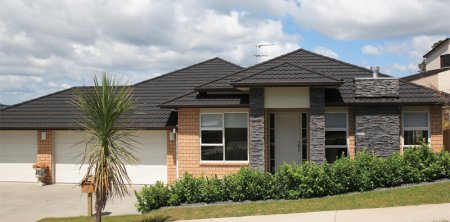 Metal shake roof
If cedar shake roofing steels your heart, but you don't like the numerous drawbacks, a metal shake roof is a perfect substitute. New technologies masterfully craft each shingle to replicate the look of real wood.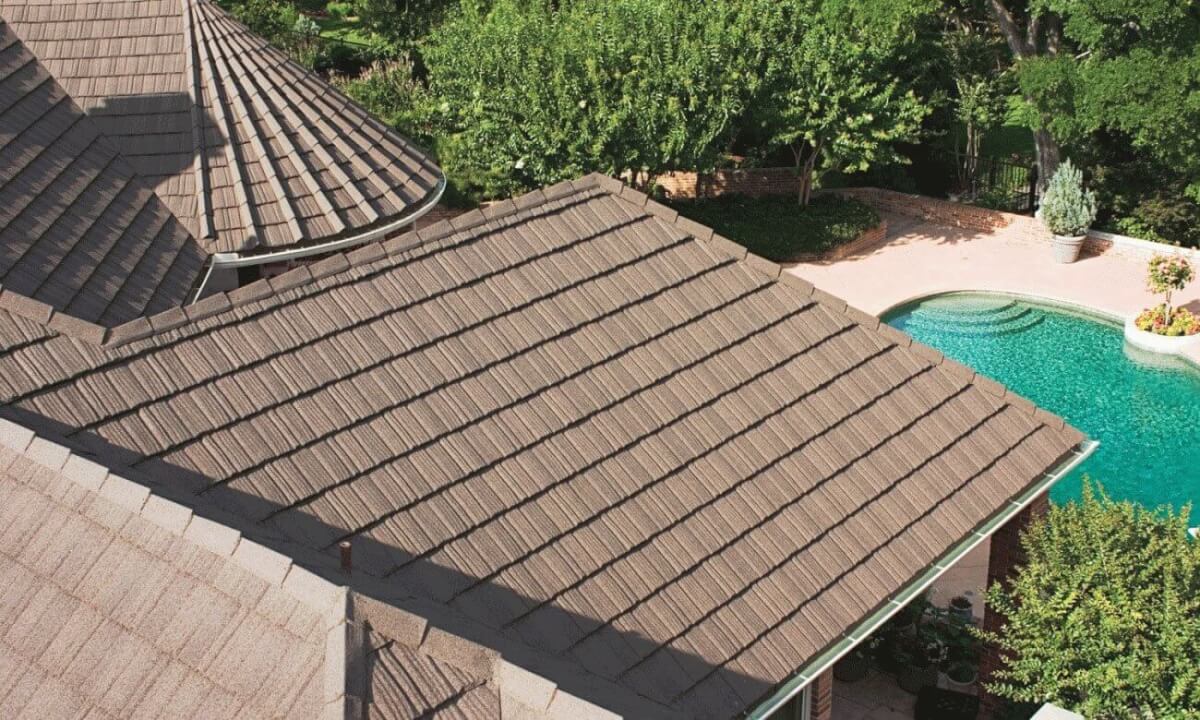 Metal roof shingles
If you love the traditional look and feel of architectural shingles, but want more durability and weather protection, stone coated steel shingles are an ideal match. They are available in numerous colors that are pretty much identical to those found on shingle roofs.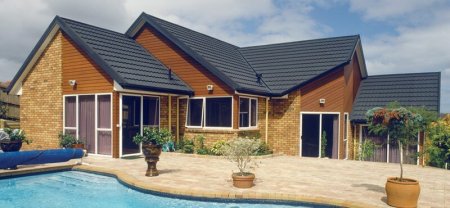 Color options
Overall, the color palette for stone coated roofing consists of warm earth tones. They range from classic colors of natural clay such as terracotta, reddish hues, burn sienna, etc, to darker shades of brown, grey and green (rare color).
To give you a sense of possibilities, here is a sample of metal colors for Decra Classic Tile and Shake product lines.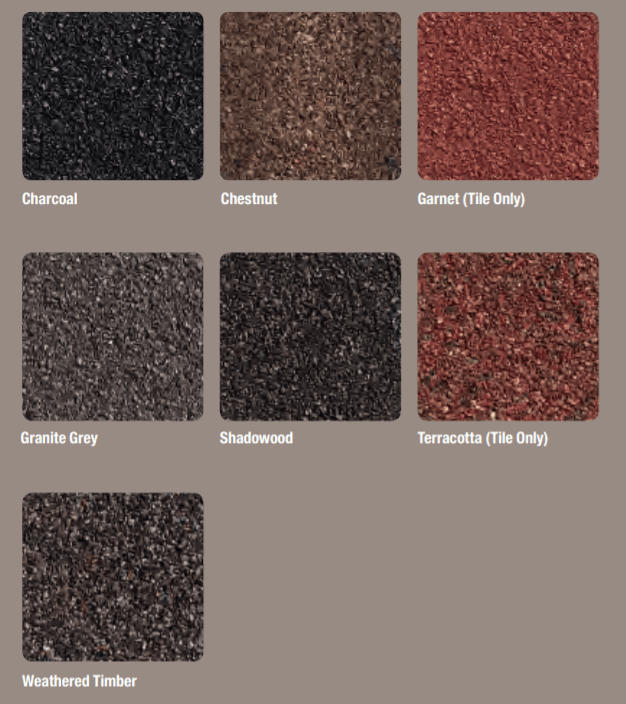 To compare, here are the classic colors for Tile, Barrel Tile and Shake from Gerard Roofing.
Note that these are not the only colors available. Many more choices are offered by different manufacturers.

Advantages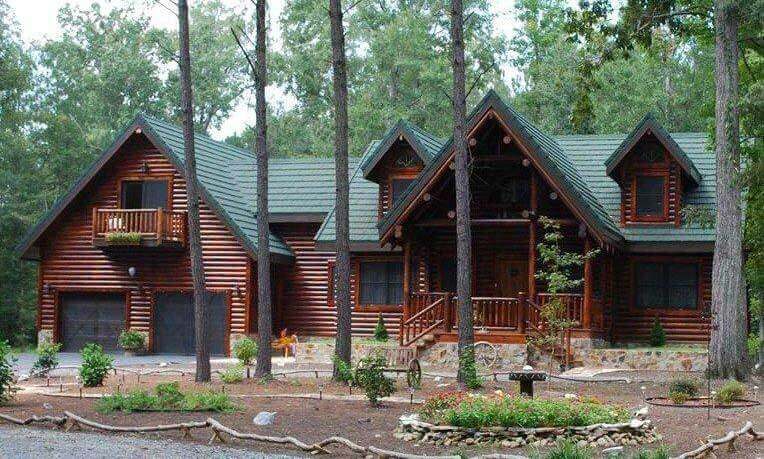 Here are the top reasons why so many homeowners and builders choose to clad their roofs with metal stone coated shingles and tiles.
– Best substitute for clay tile roofs
– Profiles the replicate the look of clay and concrete tile, wood shake, and architectural asphalt shingles.
– Offers superior protection in regions with severe inclement weather, including: heavy hail storms, ice dams, snow blizzards, hurricane level winds, tornadoes, and earthquakes.
– Multiple colors and designs that compliment a wide range of architectural house styles. Typically, these roofs are installed on Spanish or Mediterranean style homes.
– Green roofing material that can be recycled at the end of its service life.
– Highly energy efficient roof that can save you as much as 20% on cooling costs. Homeowners living in California, report that this roof helps keep their attic cooler than the temperature outside, significantly reducing their AC loads.
– Superior galvalume color coating remains in tact over the years. Your roof will have the same curb appeal as when you initially installed it.
– Virtually maintenance free
– Fire proof roof that can protect your house against an outside fire, where homes topped with other materials will not survive.
– Offers a very long service life of 50 + years. This is at least double (usually triple) the longevity of quality asphalt roofing. Metal is a forever roof, so you will never have to deal with another roof replacement project again. This is an ideal product for people who plan to stay in their current home for many years to come, or for those nearing retirement age, who want to avoid roof problems down the line.
– Stone coated granules are baked onto the surface and provide additional resistance to harmful UV light and water infiltration.
– Get reduced home insurance premiums in most states
– A metal roof offers an excellent return on investment (ROI). According to Remodeling Magazine, a high quality metal roof will return as much as 63%
Stone Coated Steel Roofing Problems
For the sake of being objective, its important to discuss some of the most prevalent issues that are known to come up with stone coated metal roofs. For one, the granules on the coating eventually start to come off. This happens as a result of exposure to the sun's UV rays which slowly break down the adhesive used to bond the stone granules to the coating. As a result, the overall durability of the roof is compromised, and also the curb appeal suffers. The reason why this is such a big problem is because there is no good way to fix it completely, especially if the affected area is very large.
Moreover, again because of granules loss, its not a very good idea to walk on this roof. All repairs and maintenance should be done extra carefully to keep the stone coating in tact.
Top manufacturers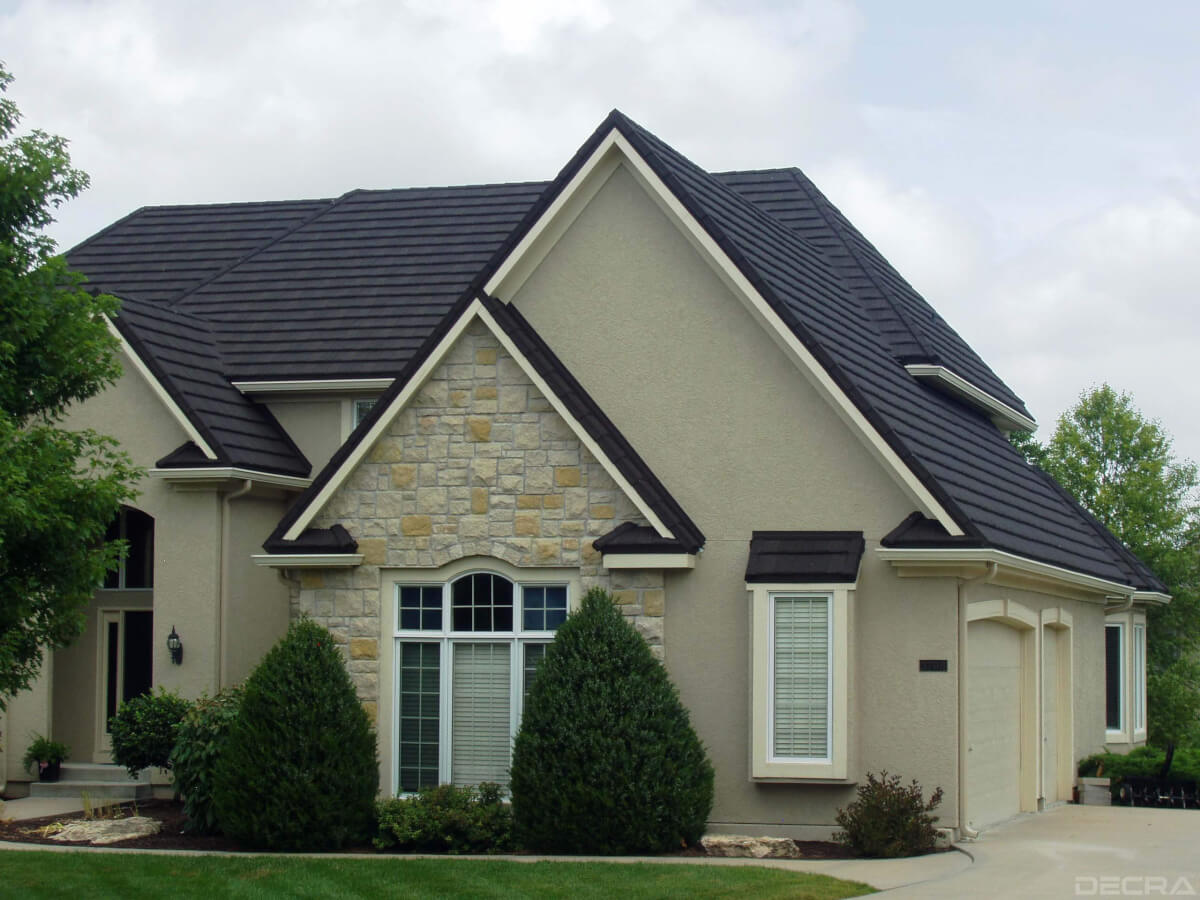 There are a number of highly reputable manufacturers that offer stone coated metal roofing products.
The most prominent and well known, is Decra. This is the original manufacturer that came up with the concept of stone-coated metal, in 1957. The company delivers over 50 years of experience in research and manufacturing of stone coated steel roofs. You can select from a number of beautiful lines, such as: Tile (7 colors), Villa Tile (5 colors), Shake (5 colors), Shake XD (2 colors), Shingle XD (4 colors).
Another top manufacturer that has also been in business for decades is Gerard Roofing. Their roofs are highly durable and weather resistant, offering 120 MPH wind warranties, Class 4 Hail rating (2.5 inch stone diameter), and Class A Fire Rating. There are a number of profiles to choose from, with a little bit more color choices than those offered by Decra. There is Standard Tile (9 colors), Barrel Vault Tile (10 colors), Granite Ridge Shingles (8 colors), and Canyon Shake (10 colors).
Your Estimated Roofing Cost
Roof Price:
Cost per sq. ft.
Roof Size:
Roofing Material:


See costs in your area Start Here - Enter Your Zip Code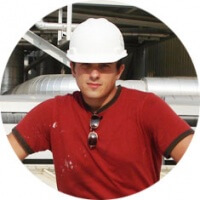 This roofing guide is presented by Leo B.

I've been a roofer for 13 years, and specialize in Metal Roofing and Flat Roofing.

Have a roofing question or issue? Ask me any roofing question!

Roofing Contractors - join our free Local Roofers directory to get more customers!