Hi Leo,
I have a question about Yankee (Box) Gutters which I have heard are prone to leaks and higher maintenance needs. I own a 2 story, 2 family home, needing a full roof replacement. Currently there are Yankee gutters on the roof. I was thinking of replacing with aluminum hanging gutters. I have received a couple estimates that are conflicting. One states the same price regardless gutter type and the other states $1000 more for hanging gutters. I had always assumed hanging aluminum gutters would be less. Which is the case and what is your opinion to the best longevity and value type of gutter (Yankee box gutter or aluminum hanging). Thank your time and expertise,
Kevin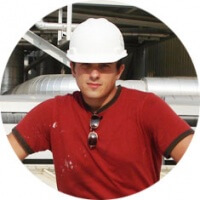 This roofing guide is presented by Leo B.

I've been a roofer for 15 years, and specialize in Metal Roofing and Flat Roofing.

Have a roofing question or issue? Ask me any roofing question!

Roofing Contractors - join our free Local Roofers directory to get more customers!