Hello. Sorry I don\'t have a pic. of house but its a cape with steep front roof & somewhat flat back roof. A rubber roof was installed in back about 1 yr. ago to prevent ice dams (too high for roof raking) which it did. The house has no gutters or overhangs. My problem is when it rains, the water pours in 1 room off the sliding door which opens to a large deck. Is there something that can be done to both stop the water & build up of snow on the deck?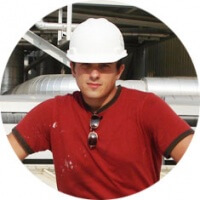 This roofing guide is presented by Leo B.

I've been a roofer for 13 years, and specialize in Metal Roofing and Flat Roofing.

Have a roofing question or issue? Ask me any roofing question!

Roofing Contractors - join our free Local Roofers directory to get more customers!