JUST HAD TPO INSTALLED ON FLAT ROOF HOUSE . THE DRAIN SCUPPERS THAT GO TO THE DOWNSPOUTS WERE SET ABOUT ONE INCH HIGHER THAN THE MEMBRANE TOP WHICH CAUSES WATER PONDUNG . THE INSTALLER SAID HE WOULD STRETCH THE MEMBRANE DOWN TO THE ROOF TOP AND SCREW DOWN TO THE ROOF . IS THIS ACCEPTABLE ?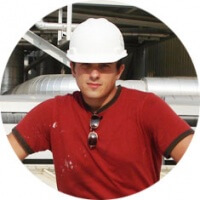 This roofing guide is presented by Leo B.

I've been a roofer for 15 years, and specialize in Metal Roofing and Flat Roofing.

Have a roofing question or issue? Ask me any roofing question!

Roofing Contractors - join our free Local Roofers directory to get more customers!