Thanks for providing this website, I've found the information really helpful. We are in Beverly, MA and are exploring options for a roof replacement. We are interested in standing seam and have estimates from Classic and Interlock, both of which came in on the high-end. Not surprising based on the info on your site. My question relates to product, both use aluminum in their estimates and we have been getting more reasonable quotes by smaller companies (one being Forever Metal Roofs out of NH) that use a steel product. We are more than a mile from the ocean so I don't think there is concern for the use of steel, is that a safe assumption? Was also curious if you have ever worked with Everseam from Everlast Roofing and had thoughts on quality (https://everlastroofing.com/everseam/). Also, seems you are in MA. Do you have any metal roofers that you would recommend?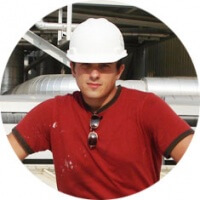 This roofing guide is presented by Leo B.

I've been a roofer for 15 years, and specialize in Metal Roofing and Flat Roofing.

Have a roofing question or issue? Ask me any roofing question!

Roofing Contractors - join our free Local Roofers directory to get more customers!