I have a house with ship lap boards that are not in the best of shape. If I re-roof with shingles, will I need to take the boards off and re-deck it? Or can I just deck over the boards? If I go with a metal roof, can I just go over the existing boards without re-decking?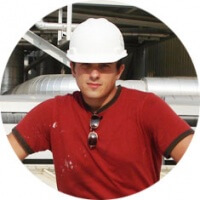 This roofing guide is presented by Leo B.

I've been a roofer for 13 years, and specialize in Metal Roofing and Flat Roofing.

Have a roofing question or issue? Ask me any roofing question!

Roofing Contractors - join our free Local Roofers directory to get more customers!