Hi! On my inspection, a section of the flat part of the roof over the kitchen it showed the rubber roof (see attached picture) peeled away from the counter flashing. I have not yet been up, but I believe the rubber is too short to fit under the counter flashing. How do I repair this?!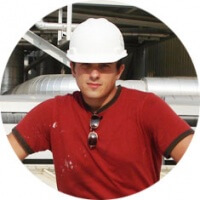 This roofing guide is presented by Leo B.

I've been a roofer for 15 years, and specialize in Metal Roofing and Flat Roofing.

Have a roofing question or issue? Ask me any roofing question!

Roofing Contractors - join our free Local Roofers directory to get more customers!