How do you remove old shingles and re shingle under a rooftop Ac unit that sits on a angle iron stand ?
1 Answers
Try to reuse existing flashing – just remove shingles.
If "existing flashing" is a blob of tar, you can remove it, and us a lot of SolarSeal 900 to flash angle iron stands.
Best of luck
Please login or Register to submit your answer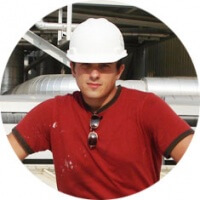 This roofing guide is presented by Leo B.

I've been a roofer for 15 years, and specialize in Metal Roofing and Flat Roofing.

Have a roofing question or issue? Ask me any roofing question!

Roofing Contractors - join our free Local Roofers directory to get more customers!