I live in Southern California with little rain and much heat. I have 3 offers for a roof repair in an area that has very little pitch. The area forms a cricket and is not tiled. The remainder of the roof is tiled over felt. Which one of these offers is best for thi s work.
OFFER #1
entire underlayment on zipper/patio. Install 1st base peel and stick adhesive to wood. Install 2nd base peel and stick onto 1st base.
OFFER #2
75 glass base/granulated torch down combination will be used in cricket area unless otherwise specified and one layer of 40lb or equivalent underlayment will be in applicable surrounding areas.
OFFER #3
Build new cricket. Install sand base felt and torch down modified roofing material.
I am retired female who know nothing about roofs. I realize you may not do much work with tile and you are not in my area if so, please send me to the right person.
Thank you so much, SB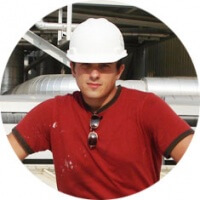 This roofing guide is presented by Leo B.

I've been a roofer for 15 years, and specialize in Metal Roofing and Flat Roofing.

Have a roofing question or issue? Ask me any roofing question!

Roofing Contractors - join our free Local Roofers directory to get more customers!