Hello,
I have contracting issues that I would like to have addressed.
First, my insurance company has approved the reroofing of my dwelling (shingles), as well as a detached ( metal ), garage. They are asking me to prefund the project with a 61% deposit, up front.
( All the consumer warnings, advise against ANY $ Upfront ). I agree that that is inappropriate and suggest a cash flow problem with the company.
So why would they ask for it ??
Second, The Sales Rep for the proposed job, can't seem to give me an answer regarding the request for the Contractor, to demand and provide me with proof, that the Subcontractor ( that is fielding the crews), has adequate w/c and liability insurance. I am aware that this oversight is a potential risk to the homeowner, as the people on the roof are basically all sole proprieters, that are uninsured.
Are most consumers just ignorant and lazy to exercise due diligence where this matter is concerned ??
My gut tells me that this is a questionable business practice.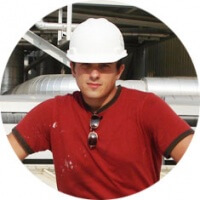 This roofing guide is presented by Leo B.

I've been a roofer for 15 years, and specialize in Metal Roofing and Flat Roofing.

Have a roofing question or issue? Ask me any roofing question!

Roofing Contractors - join our free Local Roofers directory to get more customers!