I'm having my roof replaced. The roof had ridge vent, but the contractor suggested to close the ridge vent and replace it with four 10" x 10" vents (square). They installed the vents over four bathroom vents, which have a 4" inch round hole. Is that correct? How will the attic be vented if; the 10" vent they installed is going over a 10" hole, which by the way, has a 4" pipe going through and out the roof?
I called the contractor and the person I spoke to said that's the correct way to do it? Is it? And, if not, what should I do?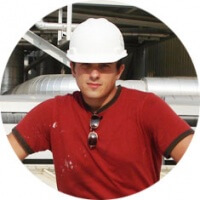 This roofing guide is presented by Leo B.

I've been a roofer for 15 years, and specialize in Metal Roofing and Flat Roofing.

Have a roofing question or issue? Ask me any roofing question!

Roofing Contractors - join our free Local Roofers directory to get more customers!