Hi there-
I have a leak coming in somewhere around my chimney (water dripping down the chimney pipe). The house has a flat rubber (I asume EPDM) roof. You can see in the picture that when the chimney was installed, it probably wasn't the greatest roofing job. I think regular roofing cement type material was just used around the edges. What would be the best fix for this?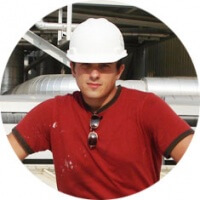 This roofing guide is presented by Leo B.

I've been a roofer for 15 years, and specialize in Metal Roofing and Flat Roofing.

Have a roofing question or issue? Ask me any roofing question!

Roofing Contractors - join our free Local Roofers directory to get more customers!