Hi there.
How much is the cost to replace 1 half inch plywood and also must have about 8 rotten beams[the wood under the plywood ]like 2 feet gone by front of house also fascia and 2 by 4 gone in much of house .Fascia was made of cardboard. Roof is at least 25 yrs old. Many leaks much rotten plywood.
The home is 1400 feet under air with a large garage say 22 feet wide by 20 feet long. Also has a covered patio which is like 20 feet by 17 feet.
All I want to know is how do I add for the cost of the plywood and can the roof beams. Can it be cut and added to I think its called sister in. [watch TV ..]Home is in Florida.. South.
Been putting tar [wet n dry] but put 1 leg through it the other day. Also used that white silicone like paint on about 20% of roof. but roof is to far gone. And at over 100 for 5 gallions I was just wasting money Tiles suck it up need like 5 coats. Some tiles are see through.
Is ther a price for sqy each wood rafter beam needed to be added to can it be done, or have I waited too long/ It is a money thing.
Any help will be great as I have all these high money numbers in my head.
Ira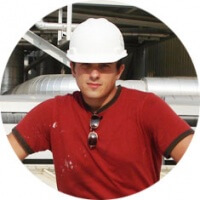 This roofing guide is presented by Leo B.

I've been a roofer for 13 years, and specialize in Metal Roofing and Flat Roofing.

Have a roofing question or issue? Ask me any roofing question!

Roofing Contractors - join our free Local Roofers directory to get more customers!