Hello my husband did a roof for someone 8 years ago very good job and customer was happy with his work and paid his final check the customer lives in a very windy area so ones in awhile a shingle would fall on ground well my husband would go fix it well this went on every year for 8 years finally he put his foot down and said listen I can't keep coming back and putting on a single there roof is a ranch low enough for anyone to put on the costumer said that my husband guaranteed the roof job in my husband contract does not state at all it has in there the singles are guaranteed 20-25 years so now the customer keeps harassing my husband questions can she sue him thanks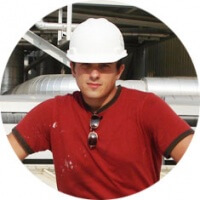 This roofing guide is presented by Leo B.

I've been a roofer for 15 years, and specialize in Metal Roofing and Flat Roofing.

Have a roofing question or issue? Ask me any roofing question!

Roofing Contractors - join our free Local Roofers directory to get more customers!