On a 40 foot roof span we have 2 ridgebeams doubled up on each side each covering half the span. 2"x10"x20′ each. The rake edges have a 1 foot overhang using outlookers. How can a continuation of the ridgebeam be attached? We had a contractor who is gone now but he had planned this method whereas I thought we should have gotten a longer ridgebeam to begin with but now need to make this work.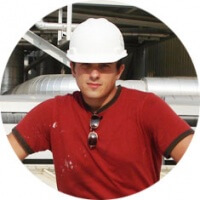 This roofing guide is presented by Leo B.

I've been a roofer for 15 years, and specialize in Metal Roofing and Flat Roofing.

Have a roofing question or issue? Ask me any roofing question!

Roofing Contractors - join our free Local Roofers directory to get more customers!