Hi there,
My House roof cedar shake,~24 square, multi-level and complex (An Octagon room in the front and back). It also has hidden gutters (EDPM..) I have the Arcitect drawings and it says the roof was originally designed for cement or clay tiles….
So my questions are: Is it possible to remove the cedar shakes, re-use the battens… and just install metal tiles? Everything is still solid on the roof, no leaks, but the cedar is now 20 years old.
And what about the hidden gutters?
thanks you.
1 Answers
Kevin,
It is possible with some corrections. You will lilely not be uble to reuse battens, becuase metal tiles require exact spacing, which is different for every brand / type. Wood shake battens are spaced less "precisely" …
You could use old battens if you were doing a standing seam roof for example.
However, my recommendation is to take off shakes & battens, install 5/8" plywood, and GAF DeckArmor undelayment – then you can do any type of metal, and Deck Armor will make your roof watertight for at east six months, so you will have more time to think about it 🙂 …
Good luck. Leo
Please login or Register to submit your answer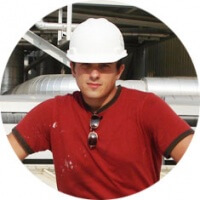 This roofing guide is presented by Leo B.

I've been a roofer for 13 years, and specialize in Metal Roofing and Flat Roofing.

Have a roofing question or issue? Ask me any roofing question!

Roofing Contractors - join our free Local Roofers directory to get more customers!