My roofing material has shrunk. The seams are not pulling apart, but it is pulled away from chimneys and out of the terminating bar in areas around the edge of the roof.
When it was originally installed the brand was Kelly Whaleskin. I believe it is EDPM. It is a single ply black rubber.
Is it possible to reseal all seams, cut away & replace all protrusion flashings (2 chimneys, & 2 plumbing vents), & add new additional roofing material around the outer edges (to extend the roofing)?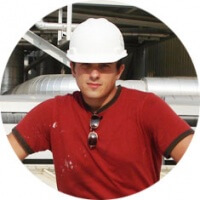 This roofing guide is presented by Leo B.

I've been a roofer for 15 years, and specialize in Metal Roofing and Flat Roofing.

Have a roofing question or issue? Ask me any roofing question!

Roofing Contractors - join our free Local Roofers directory to get more customers!