Afternoon, I have a question. What would be a fare price for install of a 25,000 sq. foot roof with a versico roofing system which would be 2 layers of 2 inch xps foam , 80 mil TPO with a Geo tech fabric and Hanover pavers. There is also 380 lf of 4 x 4 parapett and 1500 lf of termination bar with a 4 foot metal cap and 14 retrofit drains. Total square foot of T.PO will be 35,000 square feet and the work will take place in November and December in Northern Mi. Thanks, Stan.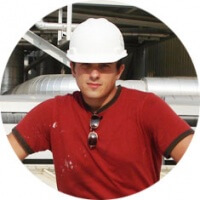 This roofing guide is presented by Leo B.

I've been a roofer for 15 years, and specialize in Metal Roofing and Flat Roofing.

Have a roofing question or issue? Ask me any roofing question!

Roofing Contractors - join our free Local Roofers directory to get more customers!